Finding time to cook healthy and delicious meals can be a challenge, which is why this week I'm featuring this 30 Minute Meal Plan to help you get dinner on the table for your family.
From chicken enchiladas that use leftover rotisserie chicken to beef stir fry, these easy-to-make dishes are ready in 30 minutes! No more worrying aboutwhat to cook for dinner when you get home for work.
All it takes is a little bit of planning and a few delicious recipes to choose from and you too can enjoy a delicious meal with sacrificing precious family time.
Check out all the other Weekly Meal Plans available to help you get dinner on the table for your family!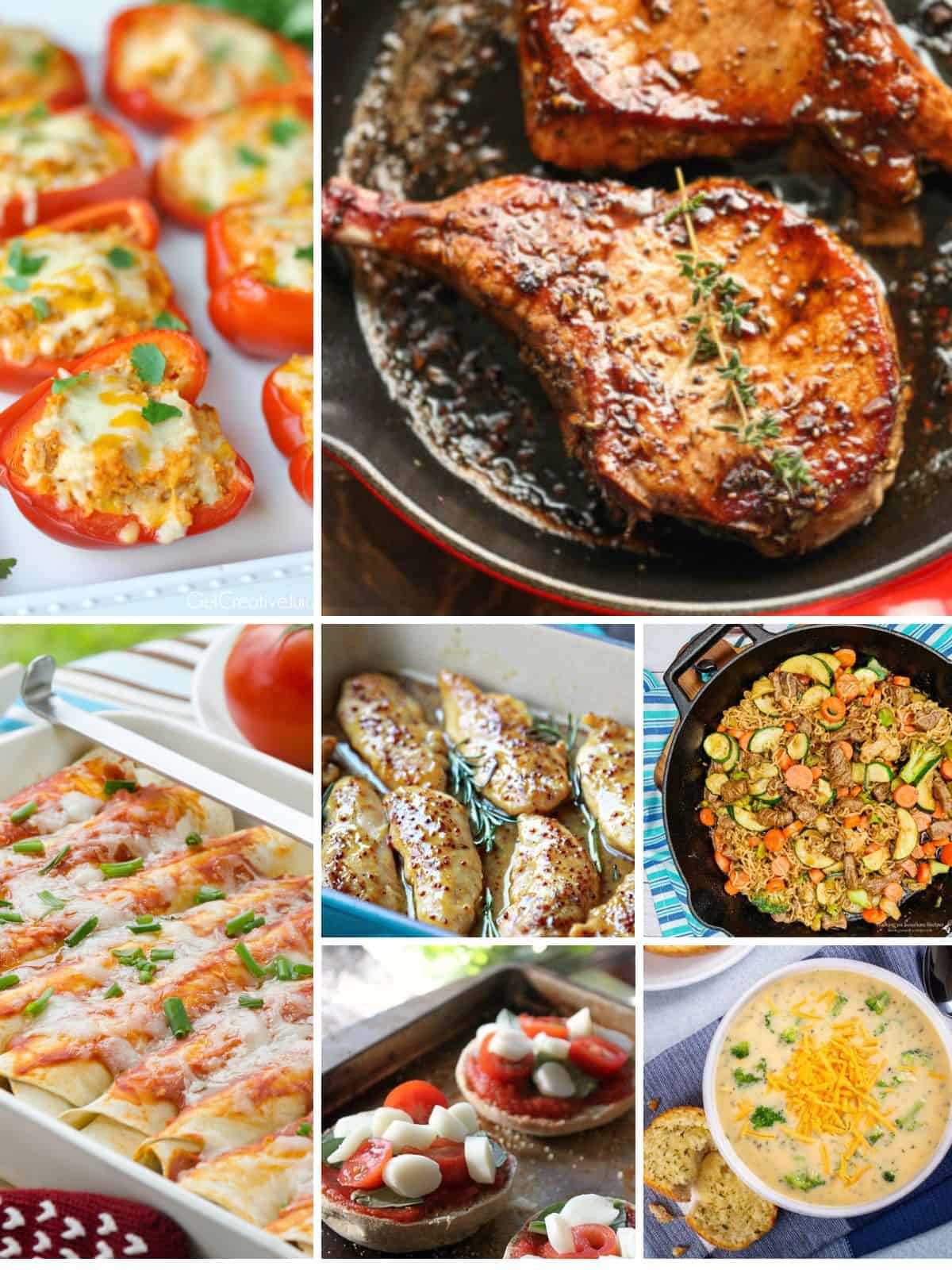 This week I'm concentrating on getting dinner on the table QUICK. I'm sure we all have busy schedules with school, work and especially after school programs.
And then when you get home everyone is hungry and wanting something to eat right away? Even though these recipes are ready fast, it doesn't mean they're lacking in favor.
Make sure you check out 10 Essentials Pantry Items and Freezer Meal Planning Tips to further help you customize your family's dinner.
Table of Contents
👩‍🍳Meals Under 30 Minutes
Here are some tips for making quick and easy dinners in under 30 minutes:
Set some time to plan your meals for the week. Go through your pantry to see what you have on hand and then prepare a grocery list. This will save time when it comes to cooking and making sure you have all the ingredients you need.
Choose recipes that you've made before. When you're trying to get dinner on the table fast is not the time to try a new recipe.
Look for recipes that are easy! Pasta recipes, sheet pan dinners like my Sheet Pan Chicken and Potatoes recipe.
Finally, it's okay to use packages of pre-cut vegetables once in awhile. They can be costly, but if you're looking for FAST, convenience helps. The same goes for canned beans or even frozen shrimp.
Don't forget to choose a side dish to serve with the recipes listed in this week's meal plan. Side dishes should include potatoes or rice along with one or two veggies. A tossed salad with homemade ranch salad dressing is always nice too.
Easy Family Meal PlannerClick HERE for More Information
🙋Become a Member - 25% Off Meal Plans!
This post contains affiliate links. That means that if you make a purchase after clicking on a link I may earn a small commission at no extra cost to you. For more information, click here.
Are you tired of stressing over meal planning and grocery lists? Look no further than Eat at Home Menu Plans! For just a few dollars a week, you'll receive four different menu plans to make your life easier. Say goodbye to the hassle and say hello to easy, delicious meals!
Save 25% off any plan with the code WOS25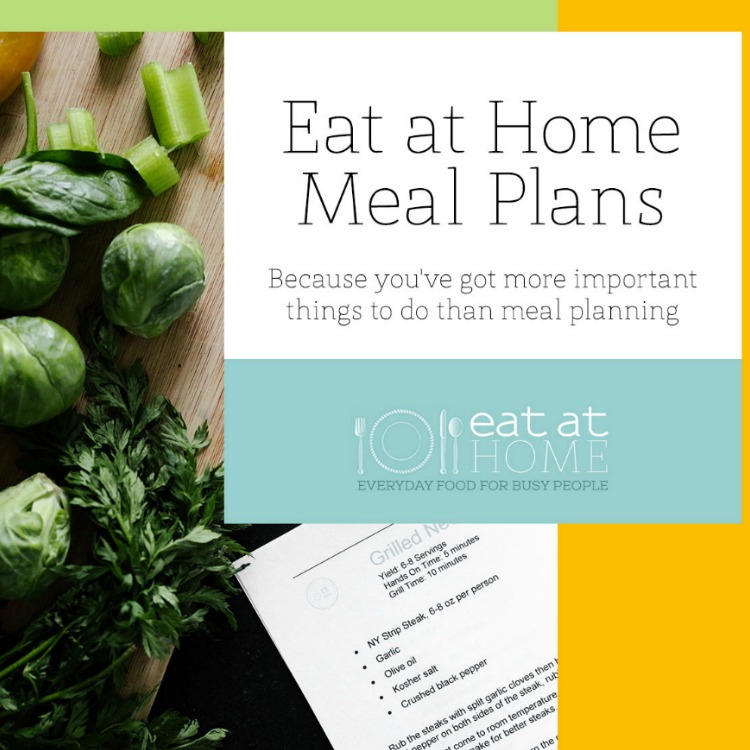 Menu Plans and Grocery Lists Made for YOU!More Information
📇Recipe Collection
⭐Before You Begin! If you make any of these recipes, please leave a review and star rating. This helps my business thrive and continue providing FREE recipes.
30 Minute Meals - Weekly Meal Plan
30 Minute Meals are featured this week for our Weekly Meal Plan.  I love how easy it is to get dinner on the table when we have it planned out ahead of time. Because let's face it, not every day goes as planned, right? 
More Information
More Information
More Information
More Information
More Information
More Information
More Information
More Information
More Information
This recipe collection has been updated since it first appeared in 2021 with new photos and information. I hope you enjoy the updates as much as I enjoyed working on them!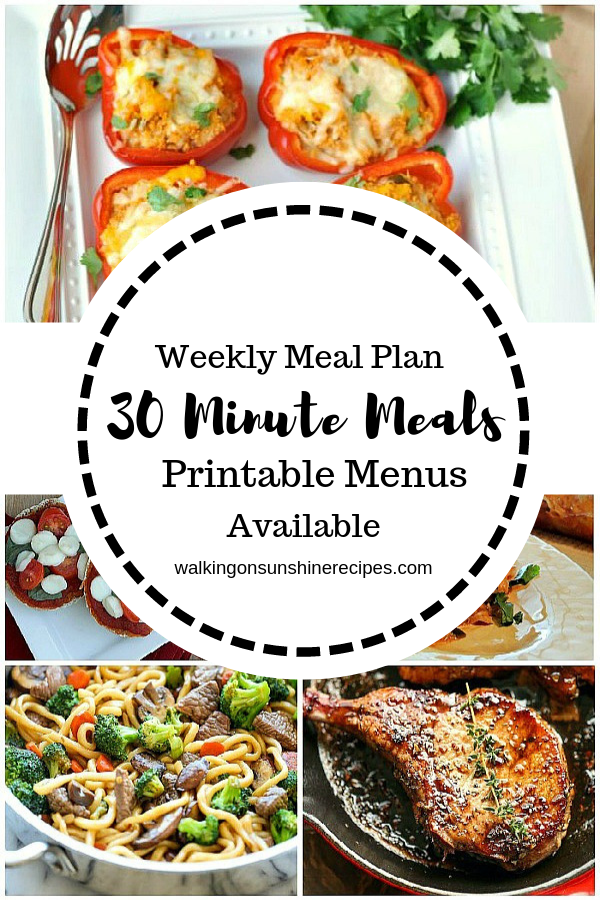 30-minute-meals-menu-plan-monday-7/