Looking for a fun and festive way to show your patriotic spirit this summer? Why not try these delicious 4th of July Treats. These mouth-watering sweets are perfect for any barbecue or picnic, and are sure to be a hit with both kids and adults alike.
Included in this collection are popcorn, ice pops, and patriotic star shapes made from brownies, cereal and fruit.
You will love scrumptious patriotic treats as well as the variety of 4th of July foods available for you here!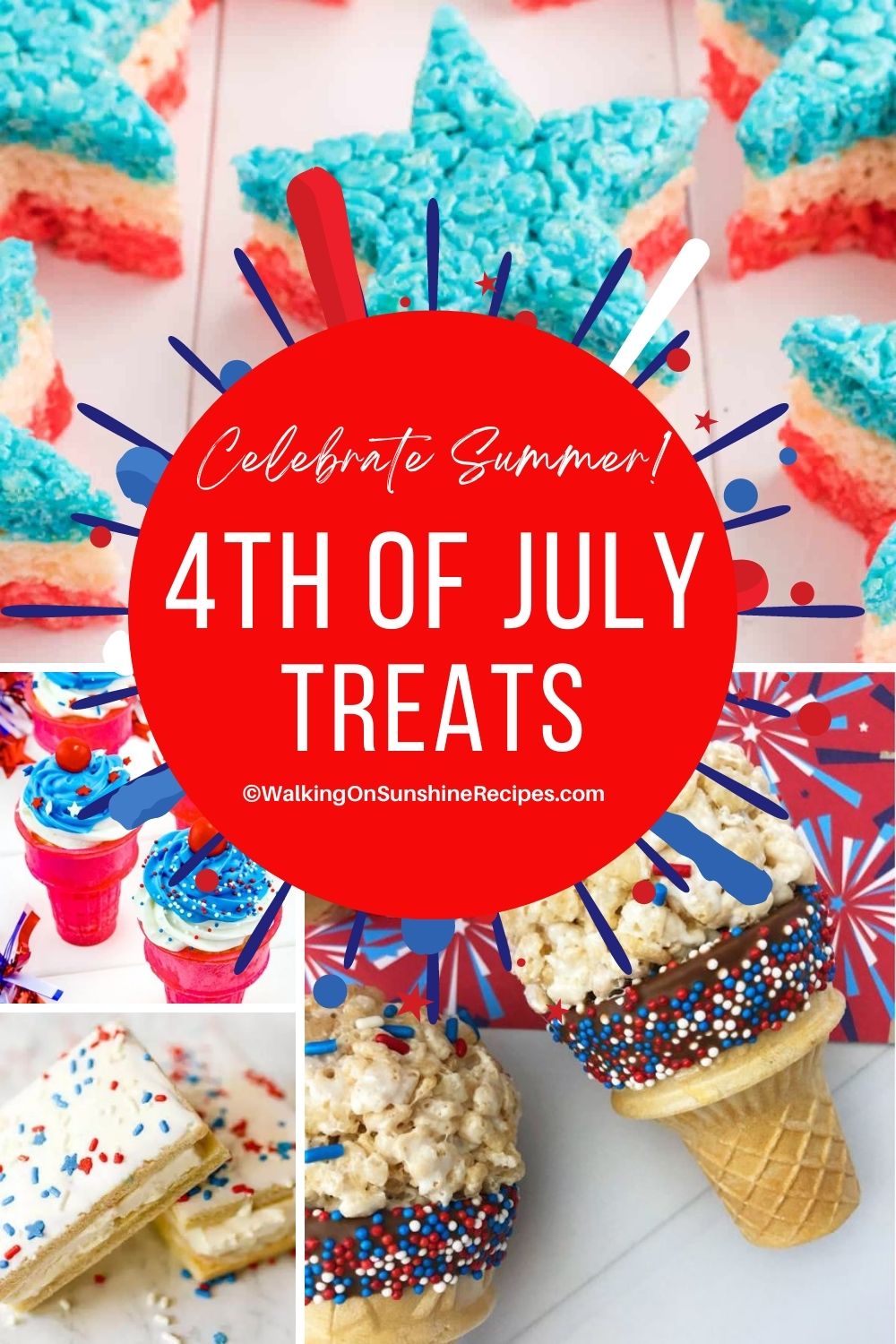 The 4th of July is a time to celebrate America's independence, and there are many fun traditions that families enjoy each year. One popular tradition is to make red, white and blue treats like the collection I'm sharing below.
These desserts are a fun and easy way to show your patriotism, and it's sure to be a hit with everyone at your party!
Looking for more Red, White and Blue treats? Try my collection of Patriotic Cupcakes, American Flag Sugar Cookie Fruit Pizza, 4th of July Cookie Cake or my Red Velvet 4th of July Cake.
Table of Contents
📌Favorite Patriotic Treats
One popular red, white, and blue dessert is the flag cake, which features red strawberries, white whipped cream, and blueberries arranged in the shape of the American flag.
Another fun option is red, white, and blue popsicles - perfect for a hot summer day. If you're looking for something a little more indulgent, how about red velvet cupcakes with blue buttercream frosting? Whatever you choose, patriotic desserts are a great way to show your pride in America!
Easy Family Meal PlannerClick HERE for More Information
📌How to Cut Rice Krispie Treats into Shapes
A cereal treat, also commonly known as a "Rice Krispie Treat", is a dessert made with cereal and marshmallows. The cereal is usually rice cereal, but other cereals can be used like I did with my Lucky Charms Cereal Treats.
Cereal treats are easy to make and can be cut into any shape for a festive touch. The key to cutting cereal treats into shapes is to use a sharp knife and to make sure the cereal treats are firm but not frozen.
First, use a large, sharp knife or cookie cutter to make clean cuts. If the cereal treats are too soft, they will crumble; if they are too hard, they will be difficult to cut through. Second, dip the knife in hot water before each cut - this will help prevent the cereal treats from sticking to the blade.
Finally, have fun with it! Cut cereal treats into shapes that reflect the season or theme of your event. kid-friendly shapes such as hearts, stars, and animals are always a hit. With a little creativity, cereal treats can be transformed into festive and fun desserts.
🛒Helpful Kitchen Tools
This post contains affiliate links. As an Amazon Associate, I earn from qualifying purchases. For more information, click here.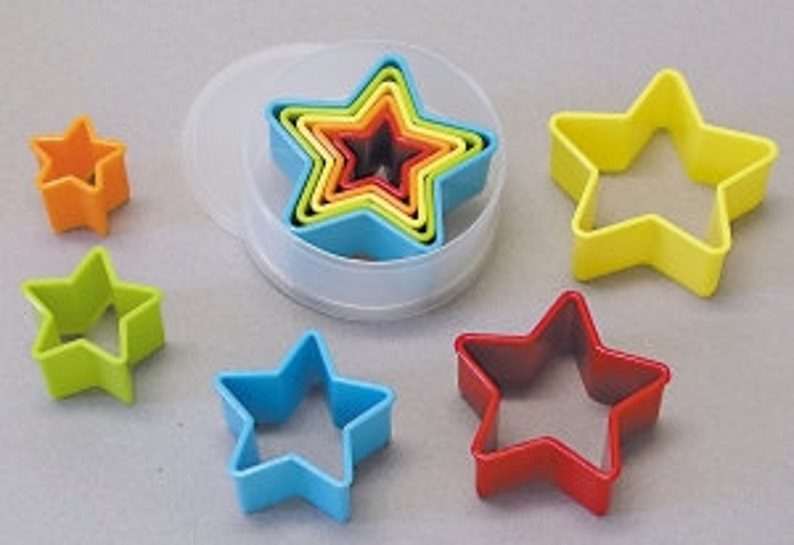 Star Shaped Cookie CuttersMore Information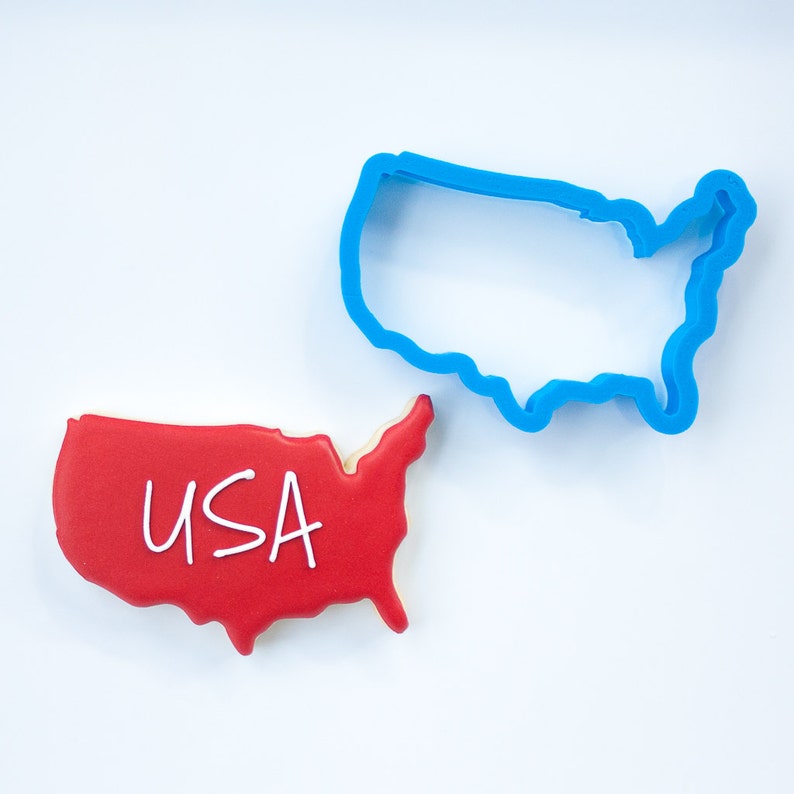 Cookie CutterMore Information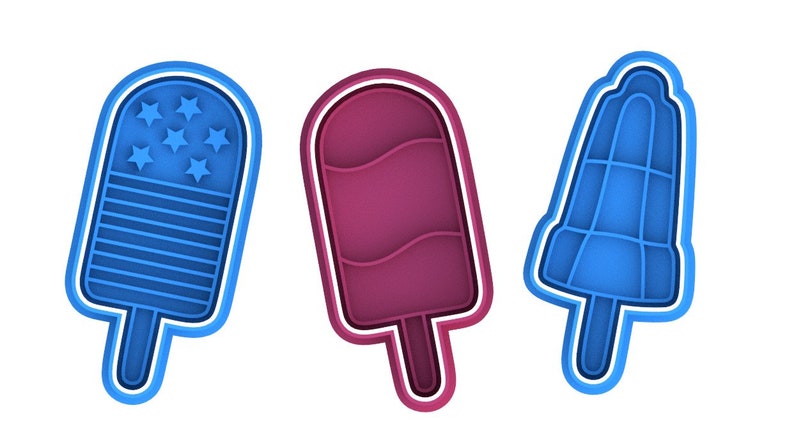 Ice Pop FormsMore Information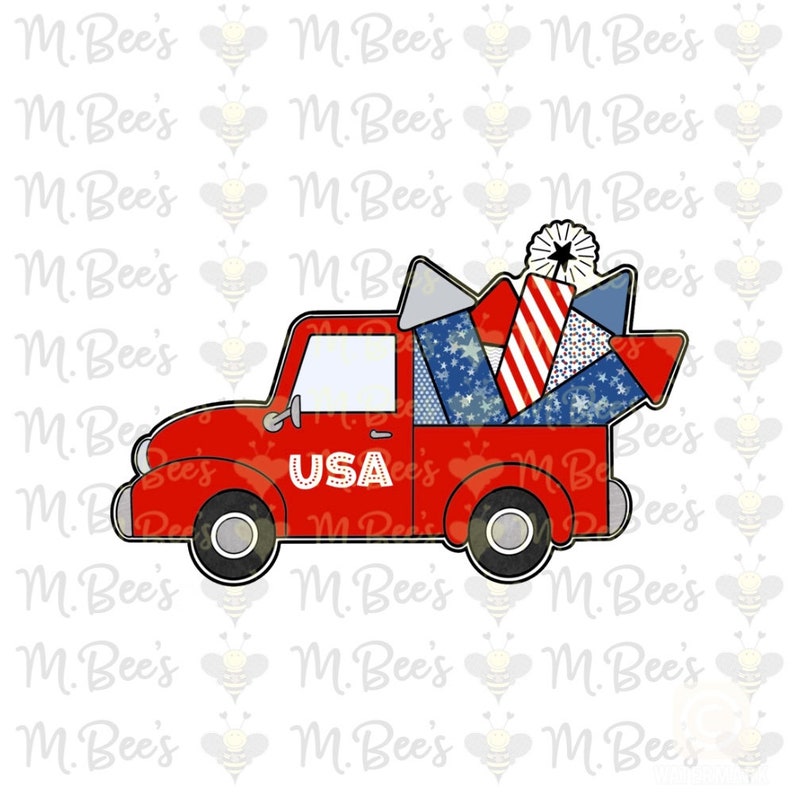 Cookie CutterMore Information
⭐Before You Begin! If you make this recipe, please leave a review and star rating. This helps my business thrive and continue providing FREE recipes.
📇Recipe Collection
4th of July Treats
these delicious 4th of July Treats. These mouth-watering sweets are perfect for any barbecue or picnic, and are sure to be a hit with both kids and adults alike