Growing Broccoli - easy tips to use for your own garden. As well as a few recipes and tips on how to cook and enjoy this versatile vegetable. Gardening is one of the few hobbies I enjoy outside of my blog. I'm happy that my husband loves to work with me and together we grow a variety of vegetables and flowers every year.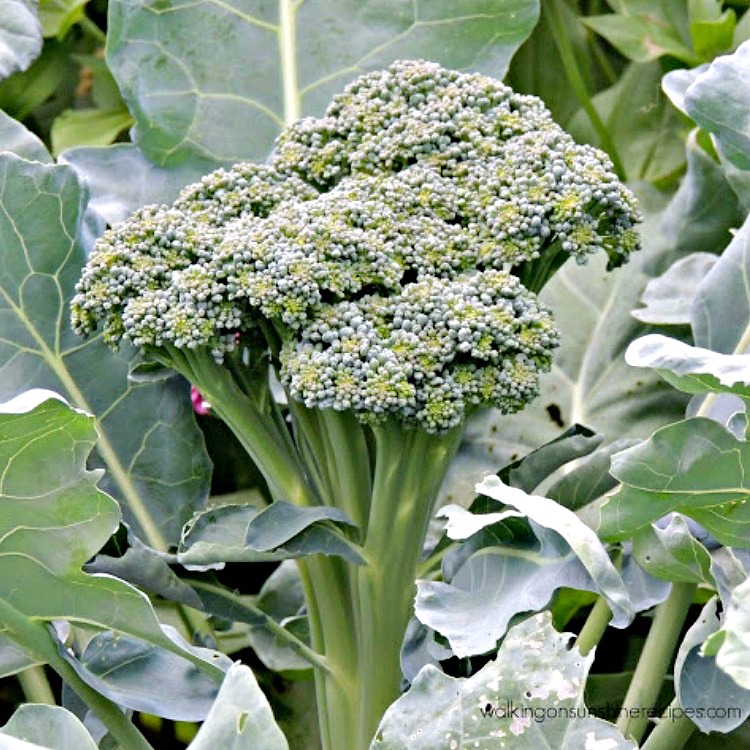 Today I'm sharing with you today a few more photos of our garden along with tips for growing broccoli in your garden. We enjoyed our very first home-grown broccoli for dinner last night and it was delicious just steamed with a little butter.
Broccoli is rich in vitamins and minerals, and is a good source of Vitamin A, potassium, folic acid, iron, and fiber. Because of this, broccoli has been dubbed the "crown jewel of nutrition."
A few of my family's favorite broccoli recipes are: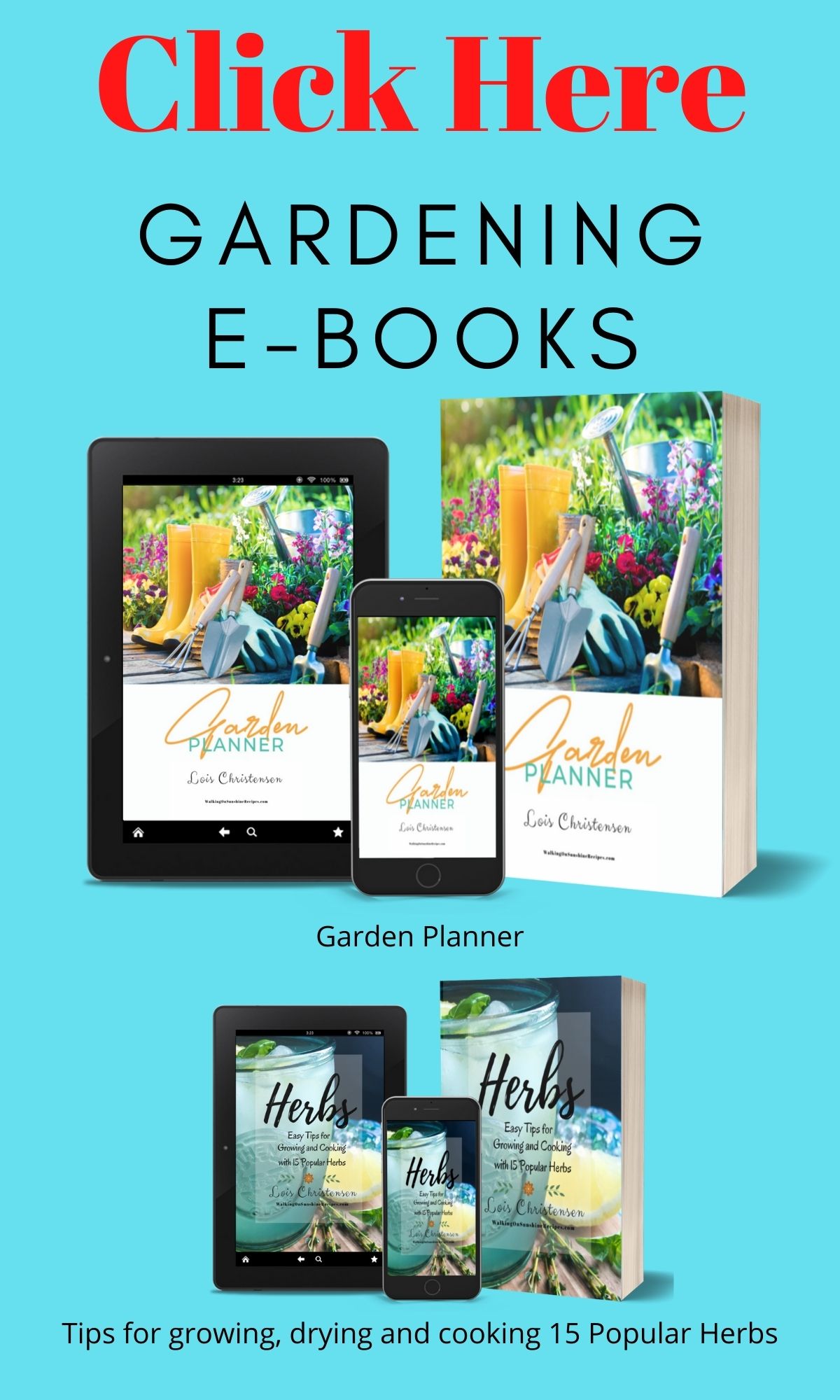 When to Plant Broccoli
Broccoli is not very hard to grow at all.
You can either start the seeds indoors or you can plant the seeds directly into the ground in your garden, which is what we did.
Broccoli can tolerate light frost, so you don't have to wait too long to start planting.
You can plant broccoli in the early spring for a first harvest and then again in the late summer for a harvest in the fall.
How far to Space Plants
Make sure you space the seeds/plants at least 18 inches apart.
The plant grows very large and you do not want to overcrowd them.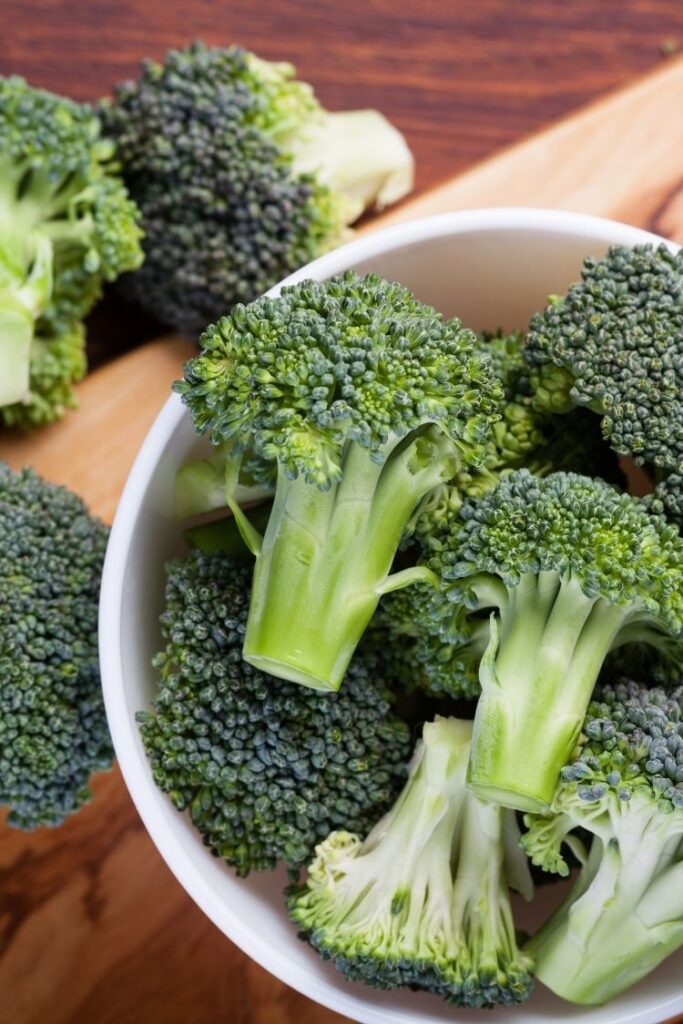 How Much Should you Water and Fertilize
Broccoli grows very fast so you will need to fertilize the young plants.
Also, make sure you keep the soil moist.
Give the broccoli plants at least an inch of water every week.
Try to water the plants deeply at the root and not just sprinkle them.
How to Harvest Broccoli
This was the first one we harvested just the other day.
We heard from quite a few people to soak the broccoli heads in water before bringing them into the house just in case there were worms inside.
We did that and I'm happy to report, no worms at all.
We didn't even see worms when we harvested the broccoli, but we weren't taking any chances, so we soaked the heads in a bucket of water.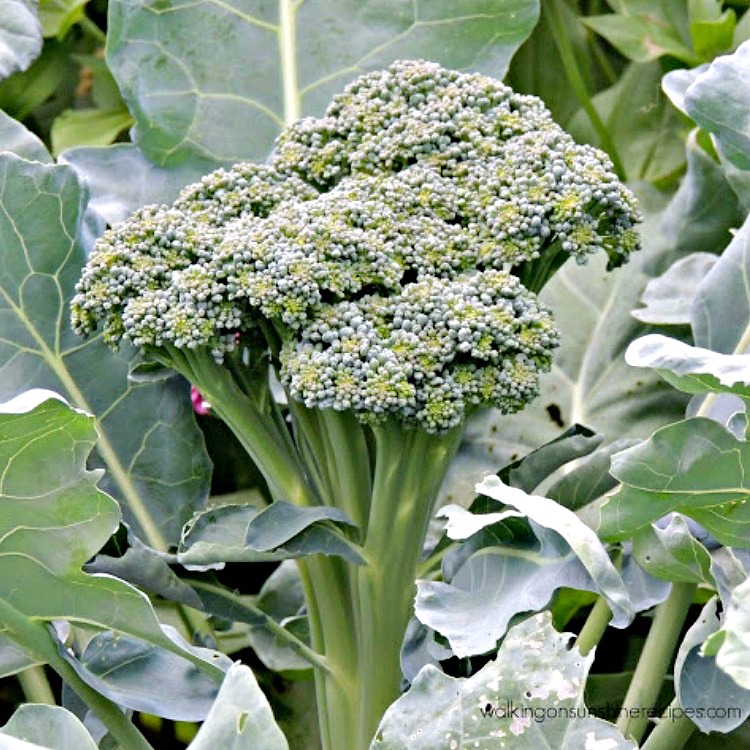 Our harvest from the other day. Broccoli, tomatoes, green peppers and sugar snap peas.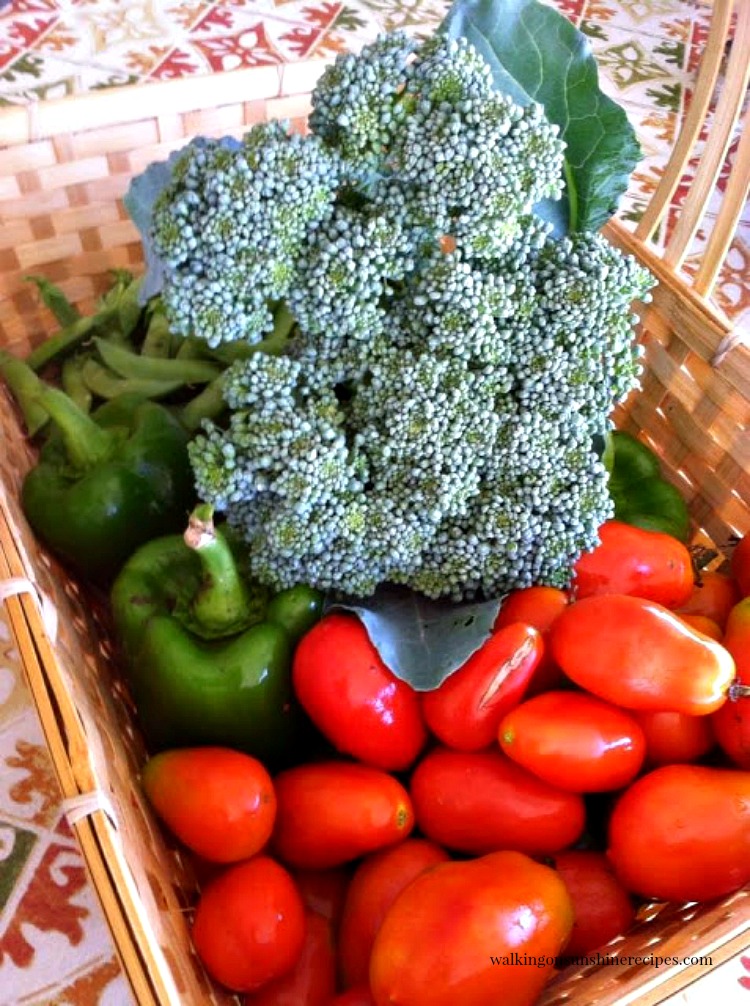 How to Cook Broccoli
The fifth and final tip for growing broccoli is an easy recipe for how to prepare it once you harvest. 
Bring a large pot of water to a boil. 
Add the broccoli to the boiling water and allow to cook for about 4 to 5 minutes. It will only take a few minutes for the stalks to become tender.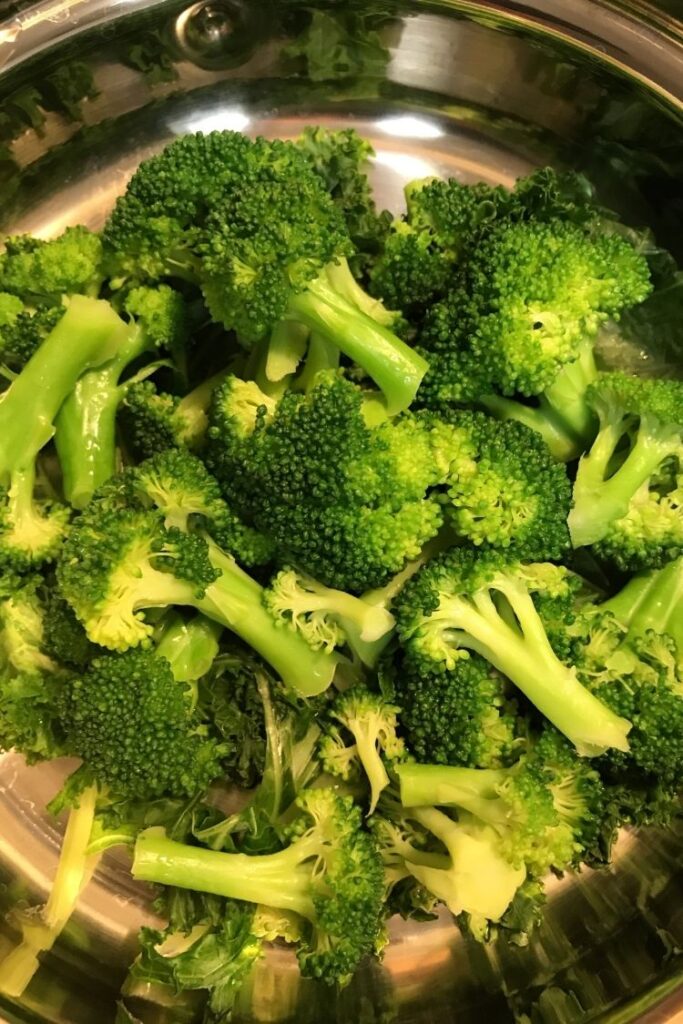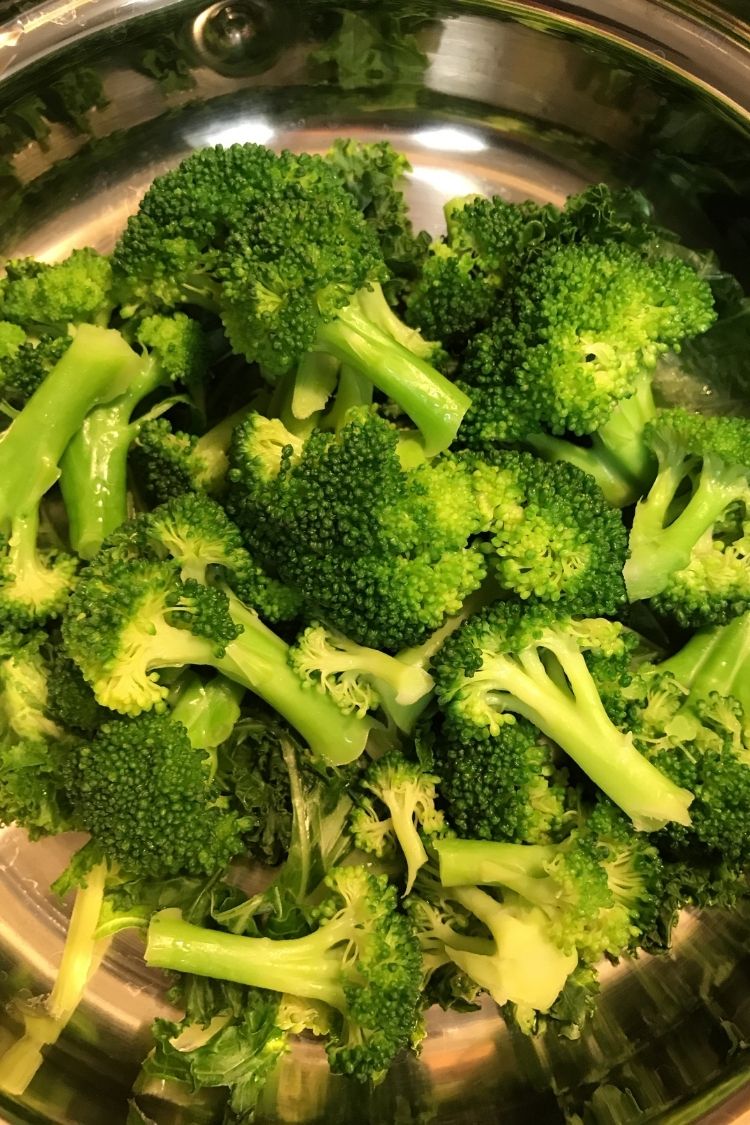 Drain the broccoli in a colander in the sink.
Place the pot back on the stove top and over a medium flame, melt a tablespoon or two of butter. 
Once the butter is melted, turn off the flame. 
Add the broccoli back to the pan and season with salt and pepper. 
Keep covered until ready to serve.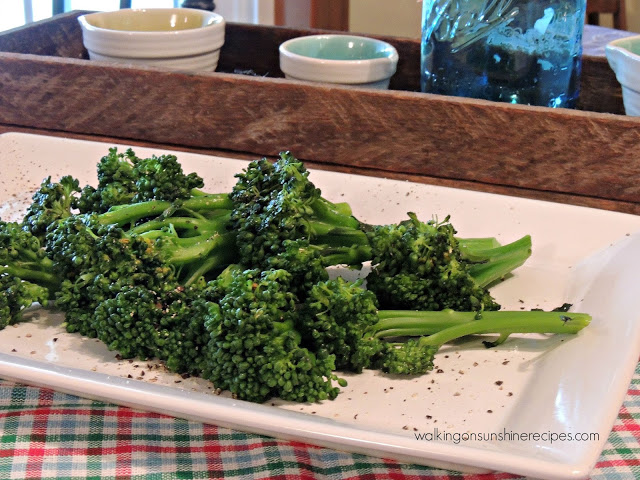 More Garden Vegetables and Flowers
Eggplant
Growing broccoli is not the only vegetable we grow in our garden. Here's a photo of a new vegetable we're trying out this year. I can't tell you how amazing eggplant fresh from the garden tastes!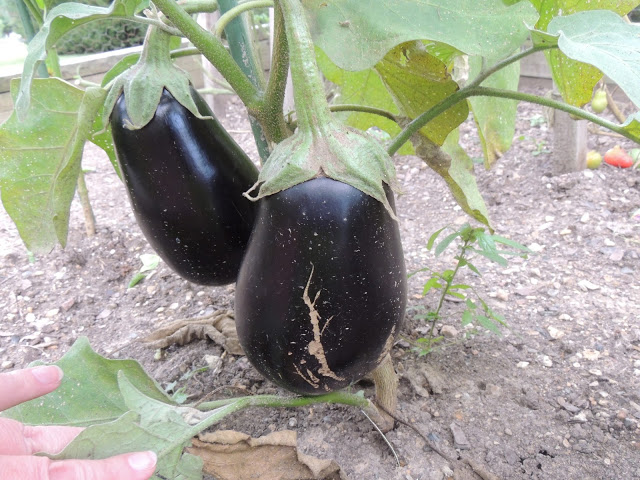 Sunflowers
My sunflowers are doing amazing this year.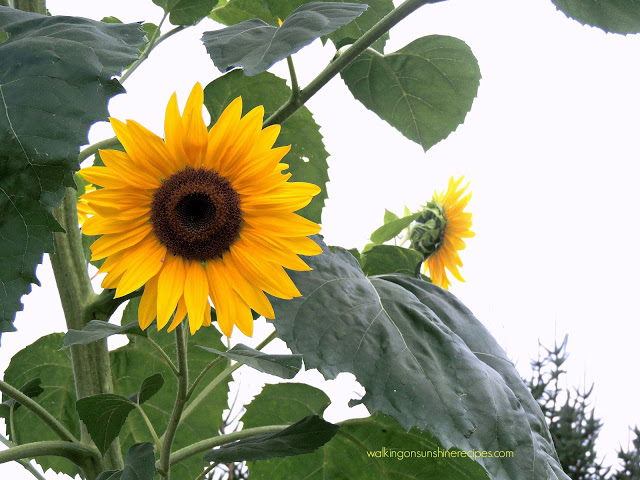 Zinnias
I love how beautiful the zinnias look in the garden this year. Just plant the seeds and watch them grow.  They make beautiful arrangements to bring in to the house also.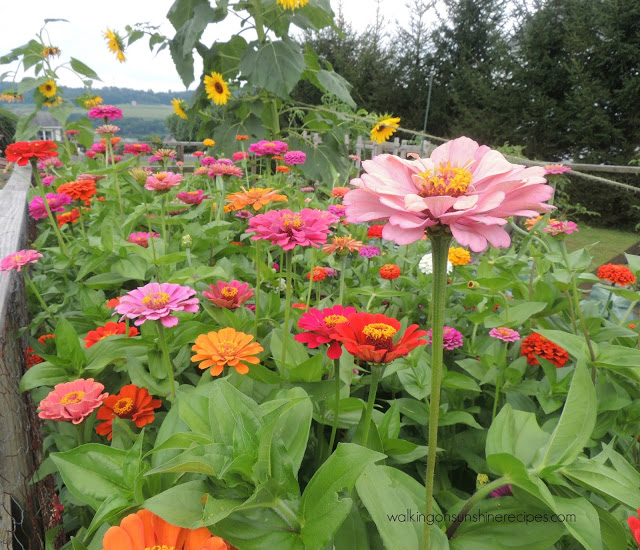 More Beautiful Gardening Tips and Ideas:
This post contains affiliate links. As an Amazon Associate, I earn from qualifying purchases. For more information, click here.
More Information
More Information
More Information
More Information
More Information