You can make your very own delicious Homemade Calzones and they will taste just like you ordered them out in a pizzeria or restaurant!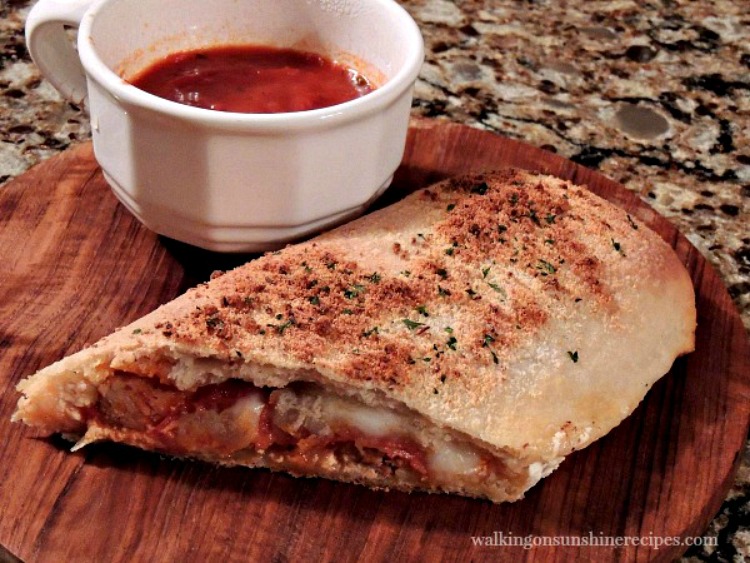 Homemade Calzones Recipe
When my husband and I were first married we discovered calzones at the local pizzeria in our neighborhood in Queens, NY.
At first we only order then with ricotta cheese but after a few weeks started experimenting and having them made with pepperoni, Italian sausage, peppers, mushrooms…the list goes on as to what you can add to homemade calzones. They're amazing and great for dinner, especially if you fill them with veggies and protein.
And you can customize the calzones to what each member of your family likes! Add a tossed salad and dinner is done and everyone is happy. Really, everyone loves calzones!
Helpful Kitchen Tools
Today I'm going to share with you how you can make your very own delicious homemade calzones and they will taste just like you ordered them out in a pizzeria.
This is a very basic recipe. I like to make them individual sized so we can customize them. My husband loves sausage and I love pepperoni. You can use homemade pizza dough or purchase pizza dough from your favorite local pizzeria. Our local grocery store has a great pizza dough in their bakery section. Walmart even sells pizza dough for under $1.00 and it freezes well also.
How to Make Homemade Calzones
To make individual calzones you need to divide the dough into two pieces OR even four pieces and roll the dough out flat. Remember, the more you divide the dough, the smaller the calzones are going to be. Or you could make one large calzone using the entire loaf of pizza dough and then slice it to serve.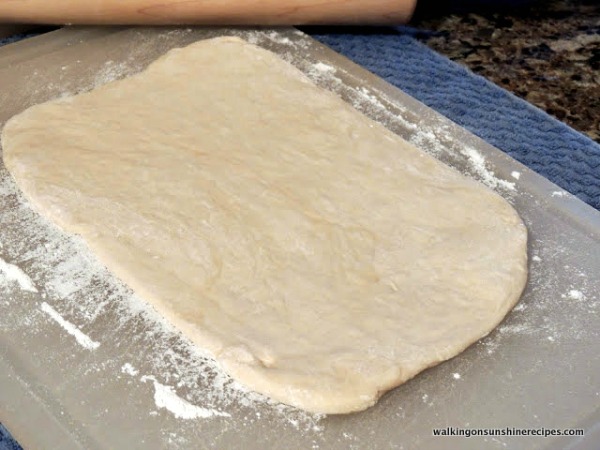 Spread the ricotta cheese down the middle and then add your favorite ingredients. For this calzone, I chose pepperoni. You could definitely add mozzarella cheese on top as well.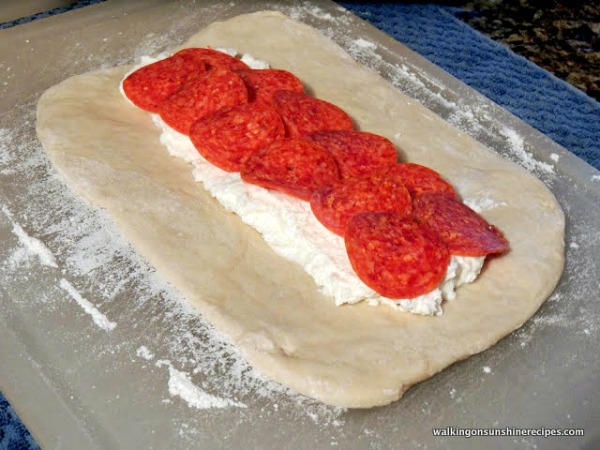 Fold one end of the pizza dough over the filling.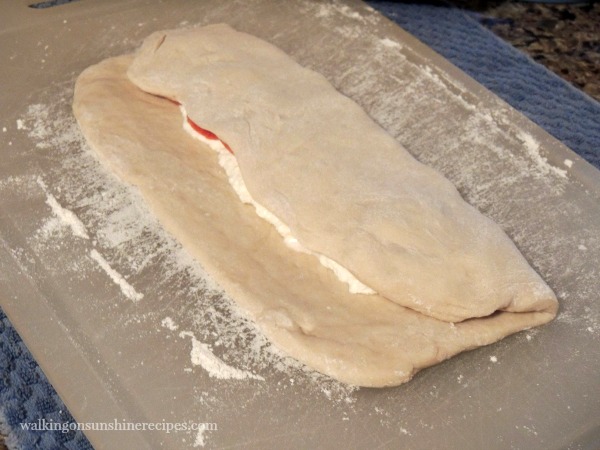 Now fold one side over and then bring the other side up and tuck in the ends.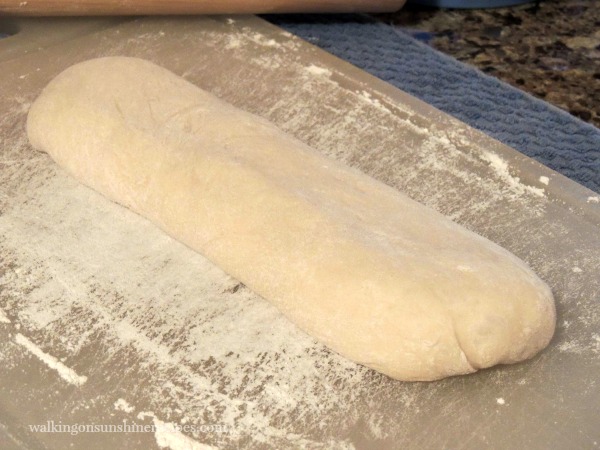 Place the calzones on a tray that is lined with parchment paper and allow them to rise for 30 minutes.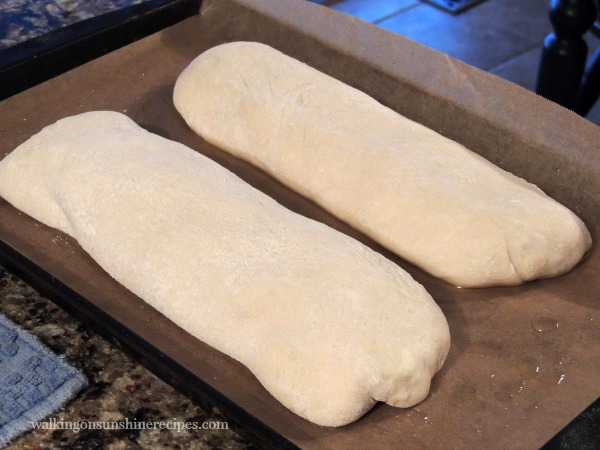 How to Bake Homemade Calzones
Brush with olive oil and sprinkle with Italian seasonings. Bake in a HOT 435 degree oven until they are golden brown.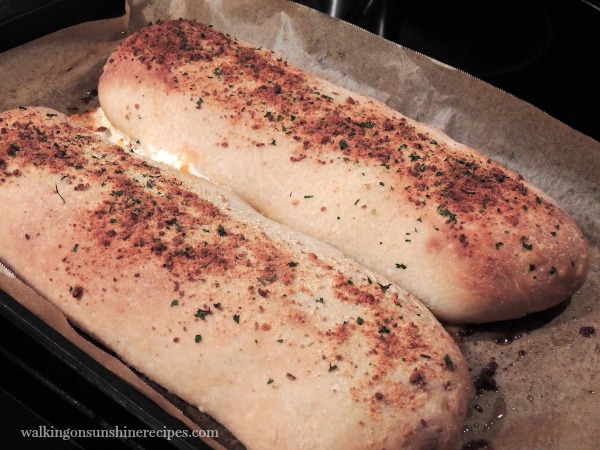 How to Serve Homemade Calzones
The best way to serve these homemade calzones is hot from the oven. My family loves a little of marinara sauce on the side to dip them in. You can find my easy recipe for Homemade Tomato Sauce here that I make using a slow cooker.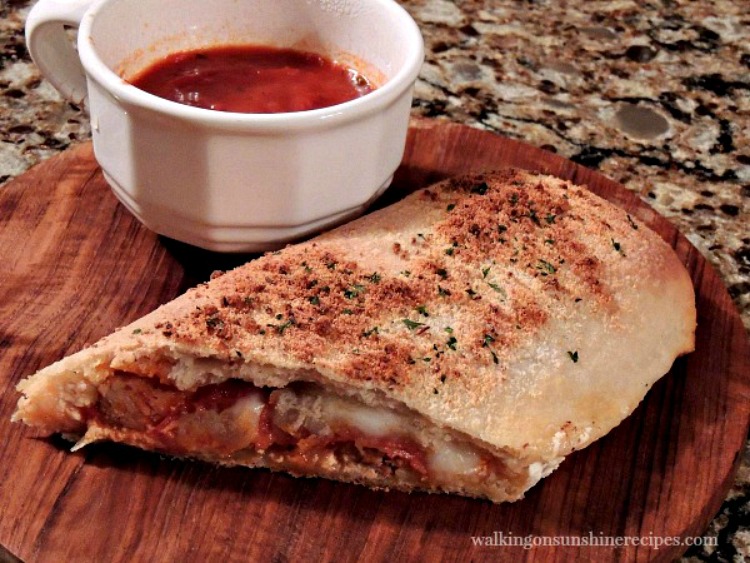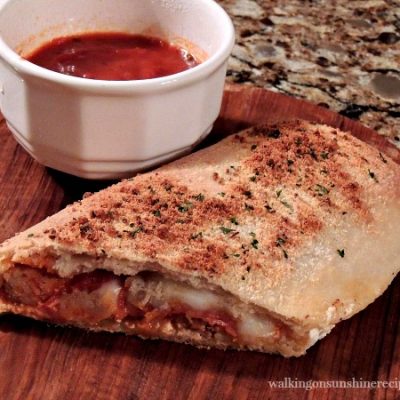 Homemade Calzones
Easy homemade calzones made with pizza dough, ricotta cheese and pepperoni.
Keyword:
Pizza dough, ricotta cheese, mozarella cheese, pepperoni
Ingredients
Pizza dough; see note below
2

cups

ricotta cheese

1

cup

mozzarella cheese

Sliced pepperoni

Freshly grated Parmesan cheese

Italian seasonings

2

TBS.

olive oil

1 - 2

cups

of your favorite marinara sauce for dipping
Instructions
Using a rolling pin, roll out the pizza dough into a long rectangle shape.

Spread the ricotta cheese down the center of the pizza dough.

Place a layer of sliced pepperoni on top of the ricotta cheese.

Spread the mozzarella cheese on top.

Fold one side of the pizza dough over the center of the calzone and then fold the other side over tucking the ends in.

Cover the calzone with a clean dish towel and allow to rise for about 30 minutes.

Place the calzones on a pizza stone or baking tray that is lined with parchment paper

Brush the calzone with the olive oil and sprinkle the Italian seasonings on top.

Bake in a hot 435 degree oven for 15 to 20 minutes or until the tops are browned.
Recipe Notes
You can use homemade pizza dough or store-bought pizza dough. I've even used pizza dough purchased from our favorite pizzeria.
You can customize the calzones and use whichever fillings are your family's favorite.
You can even divide the pizza dough into 2 to 4 pieces and create individual calzones.
This recipe is just a guideline.  You may need more than 2 cups of ricotta cheese depending on how you roll out the pizza dough.