Filled with shreddeed chicken, cream cheese, mozzarella cheese, and bacon, these Chicken Puff Pastry Pockets are perfect for a quick dinner recipe. Another savory puff pastry recipe that will taste like you spent all day in the kitchen cooking!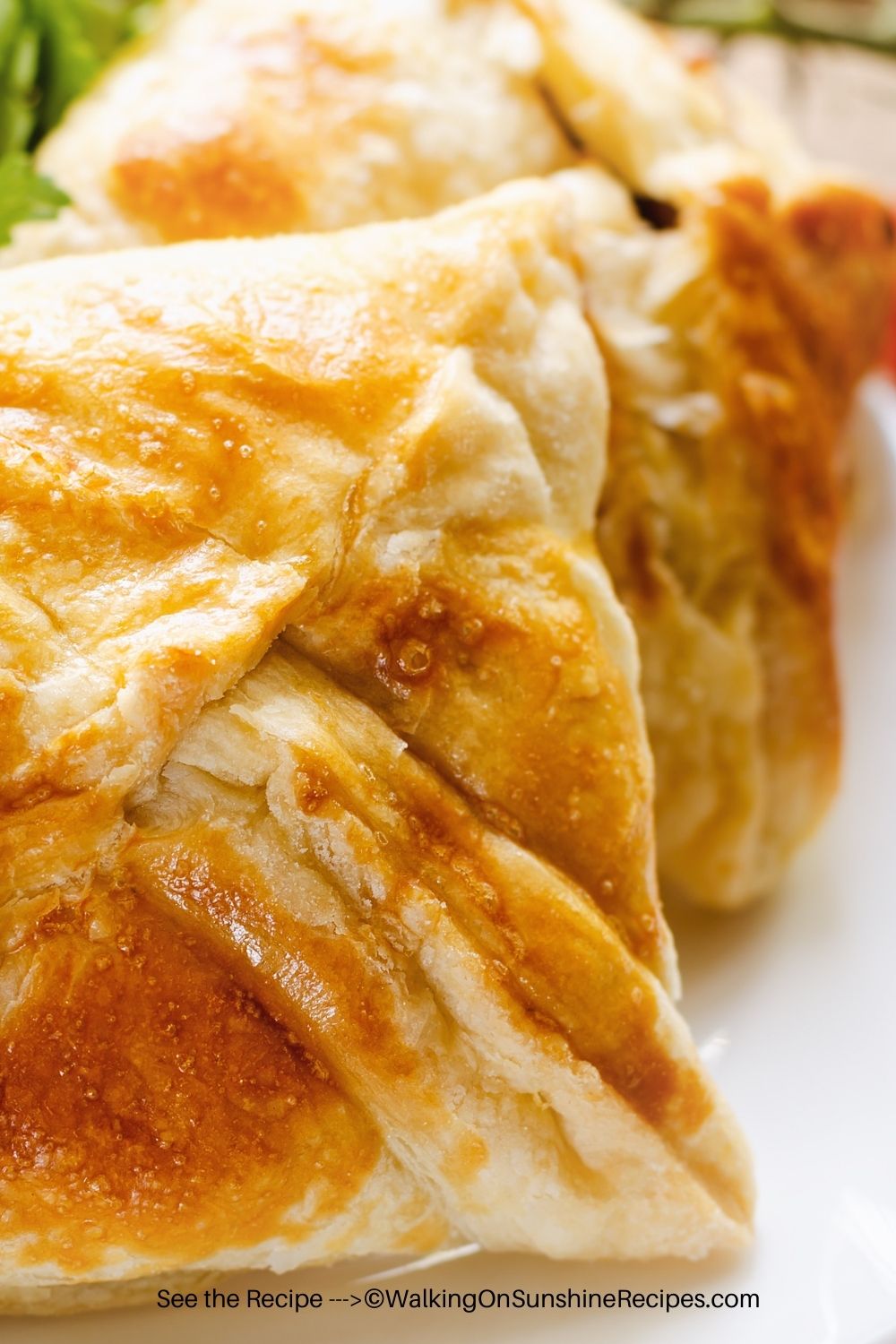 Helpful Kitchen Tools
This post contains affiliate links. That means that if you make a purchase after clicking on a link I may earn a small commission at no extra cost to you. For more information, click here.
More Information
More Information
More Information
More Information
Main Ingredients Needed
1 sheet frozen puff pastry; defrosted
Chive and Onion Cream Cheese; 8 ounce container
½ cup shredded mozzarella cheese
1 ½ cup shredded chicken breast
⅓ cup crumbled bacon
1 egg mixed with 1 tablespoon water
Step-by-Step Directions
In a mixing bowl, combine together the cream cheese, mozarella cheese, bacon and shredded chicken.
Set aside while you prepare the puff pastry.
On a lightly floured surface, roll out the puff pastry.
Cut into 4 squares.
Divide the chicken and cheese mixture evenly among all four squares of puff pastry.
Brush the egg wash around the edges of the puff pastry.
Fold over the puff pastry and press the seams together. Then use a fork and seal the seams together.
Then brush each puff pastry pocket with the extra egg wash.
Place the puff pastry pockets on a baking tray that's been lined with parchment paper.
Bake in a preheated 425°F oven for 12 to 15 minutes or until the pastry is golden brown.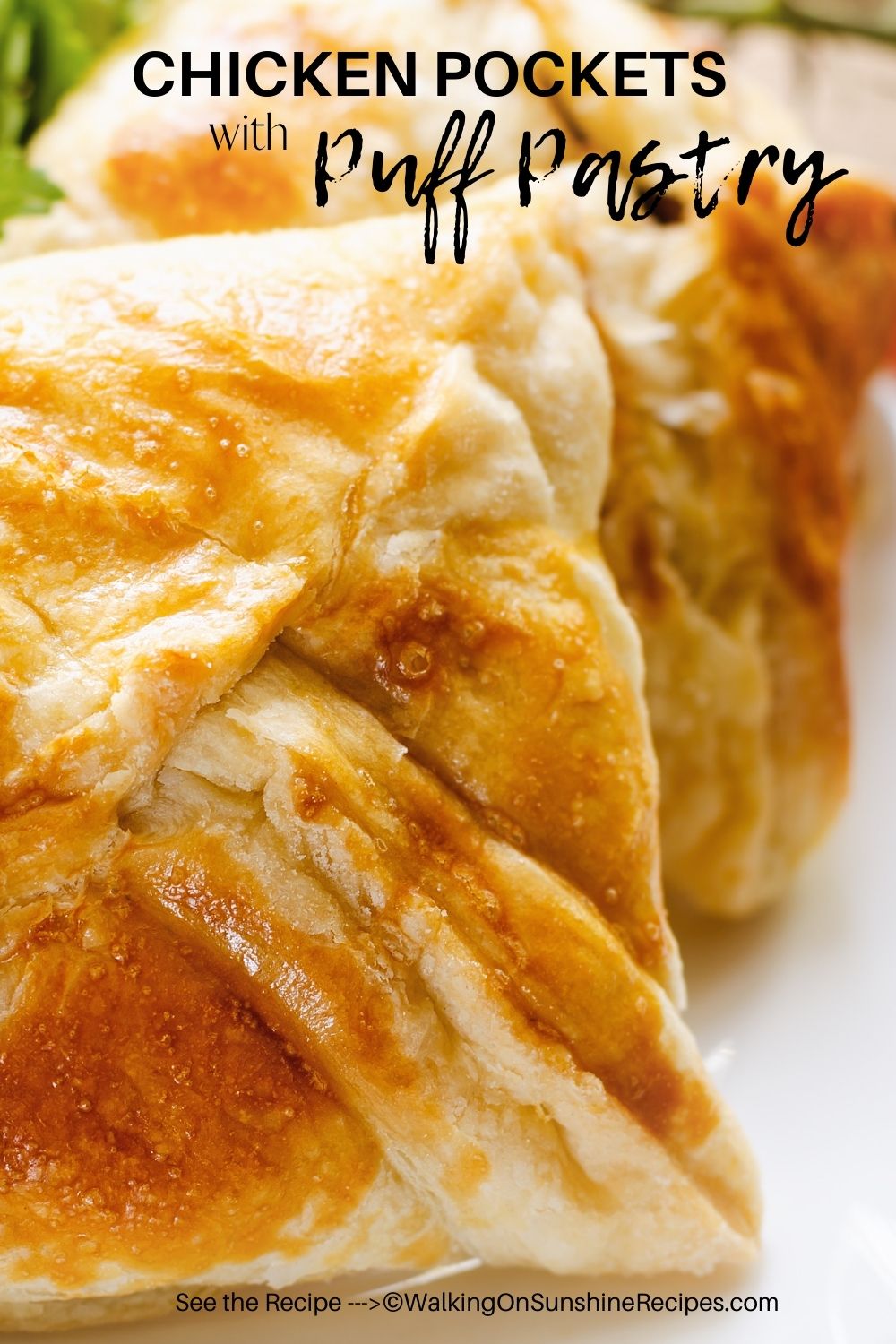 This recipe has been updated since it first appeared in 2012 with new photos, information and a new printable recipe card that includes nutritional information. I hope you enjoy the updates as much as I enjoyed working on them!