Did you all have a nice weekend?
It was a GREAT one for us here at Walking on Sunshine.
Seriously.
You have no idea how wonderful it is to live a normal life
and have a normal week followed by a normal weekend.
For the past 8 years we have lived the life of an ACTIVE DUTY family,
with my Colonel away all week, coming home
late Friday night and leaving early Monday morning.
Not to mention the 2 years he spent down in Atlanta.
He was only supposed to be there 6 months.
He would fly home every few weeks for a few days.
Let's not even go THERE.
So for us to just have a normal week and a normal weekend may
seem boring to some people, but for us it's wonderful.
A few weeks ago I posted that I was trying a new recipe
that I found
here
on Pinterest.
Chicken Puff Pastry Pockets…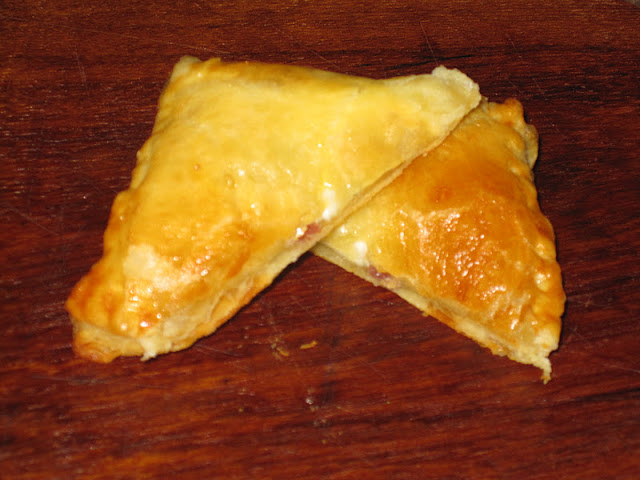 Ingredients:
1 box puff pastry (2 sheets)
1 8oz container Philadelphia Chive and Onion flavor Cream Cheese
1/2 C shredded mozzarella cheese
1 1/2 C cooked shredded chicken breast
1/3 C cooked crumbled bacon
3 Tbs finely chopped sun-dried tomatoes
1 egg
1 Tbs water
I only made enough to use ONE sheet of puff pastry.
AND I didn't have the sun-dried tomatoes.
Combine together the cream cheese, mozzarella cheese,
bacon and chicken and if YOU remember to purchase them, the sun-dried tomatoes…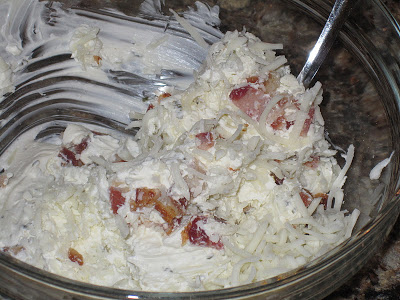 Michael acting silly, this really is the only picture I have of the puff pastry.
Spread out your puff pastry…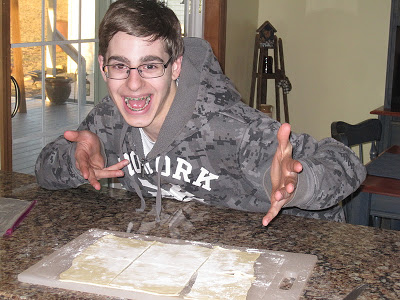 Cut the pastry into squares, 6 square for the whole sheet.
Take a spoonful of the cream cheese mixture and place on the square…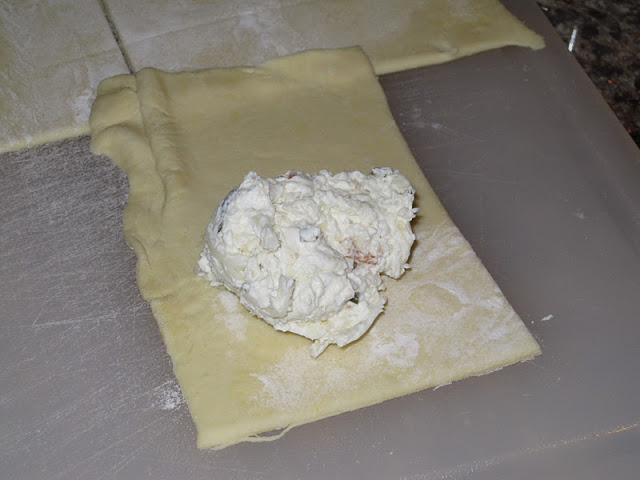 Beat the egg with 1 Tablespoon of water together.
This is your "glue."
Spread the egg wash around the edges of the puff pastry and
fold over one end and press firmly to seal.
Use the back of a fork and make little crimps…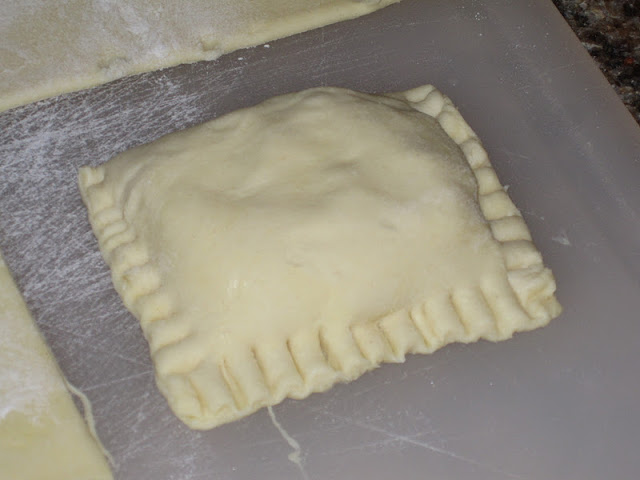 Brush your "pocket" with the egg wash, cut slits in the top and place on a baking tray…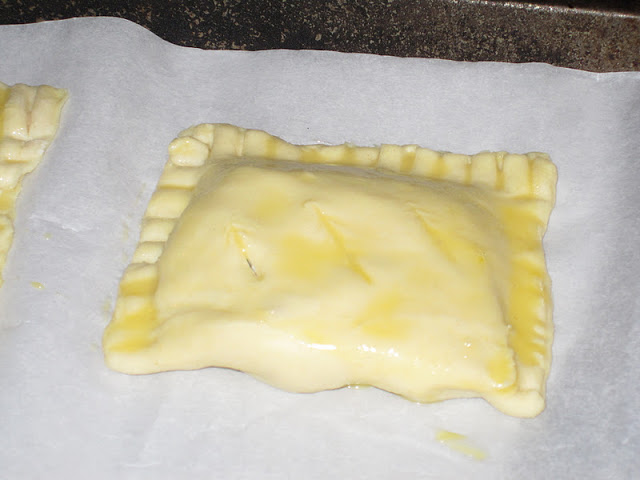 Bake your pockets in a preheated 400 degree oven
for 12 to 15 minutes or until they are golden brown…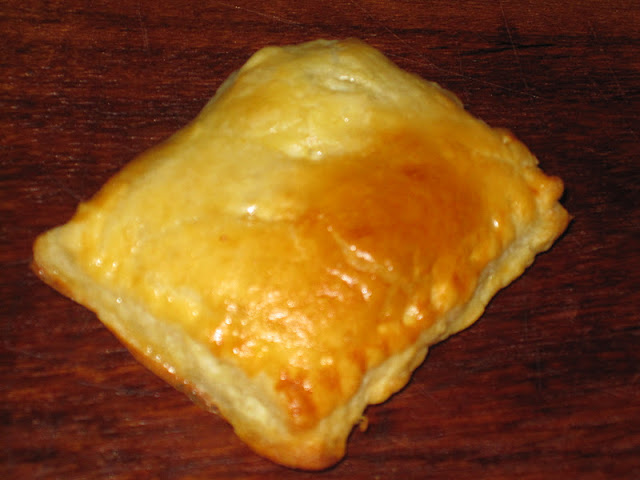 So delicious…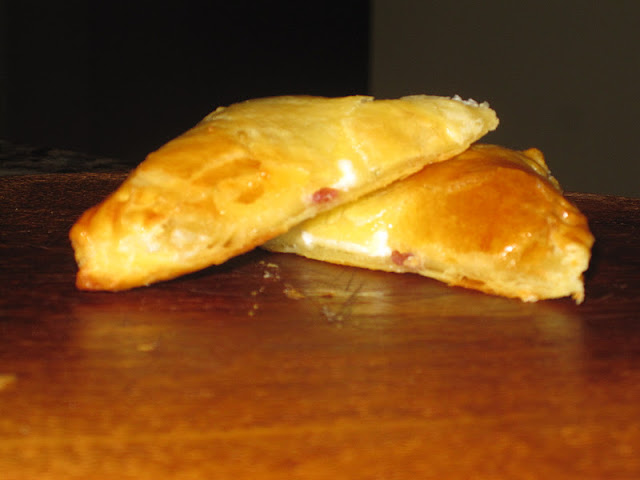 I served these with a tossed salad and it was a delicious meal.
The Colonel enjoyed them.
Michael preferred the Hot Pockets from the grocery store.
But he's 14 and doesn't know any better.
Enjoy your day!