Cut the tops off of your strawberries and create a "hole" in them.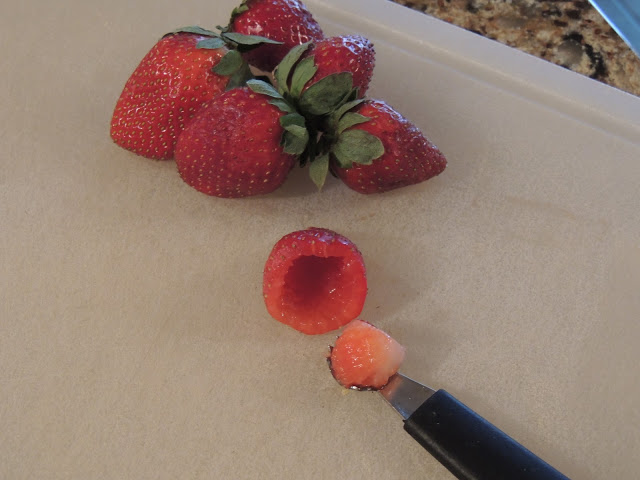 I used this great tool from Pampered Chef that I've had for years,
but you can use a small spoon or even a knife and cute out the center and
then use a spoon to scoop it out.
Drain the strawberries. You want them really DRY...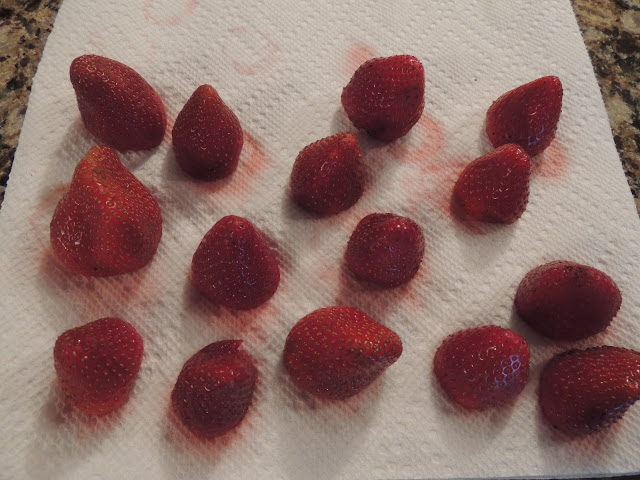 Confessions of a Food Lover shared a great tip of placing
your chocolate chips in a plastic bag and then pouring hot water
on top of the bag allowing the chocolate to melt.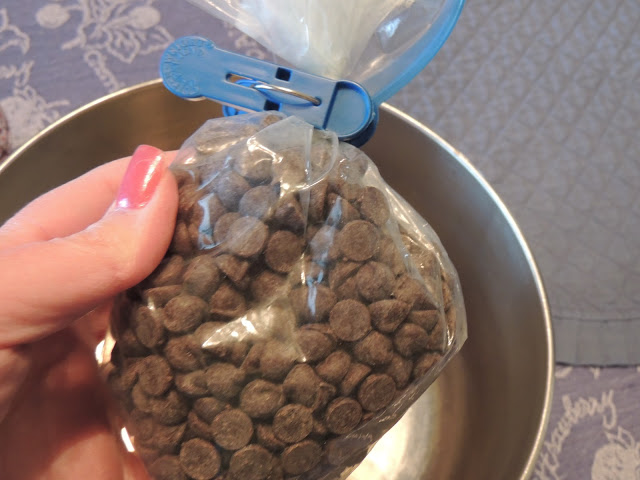 It worked perfectly.
I had to add more hot water a few times until the chocolate was completely melted.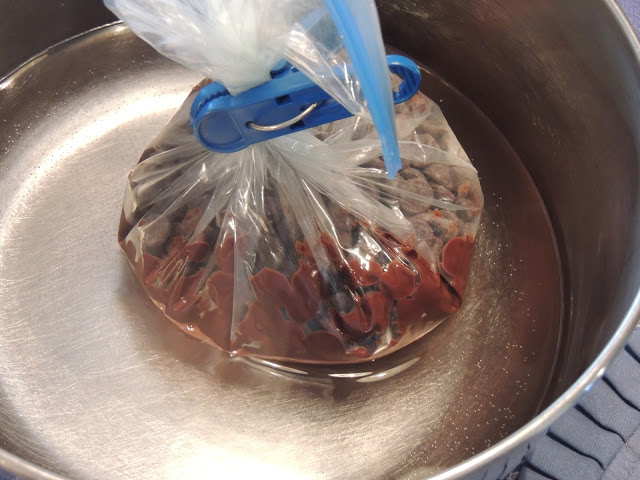 When I went to cut a hole in the corner of the bag,
I could NOT get the corner to appear and behave properly.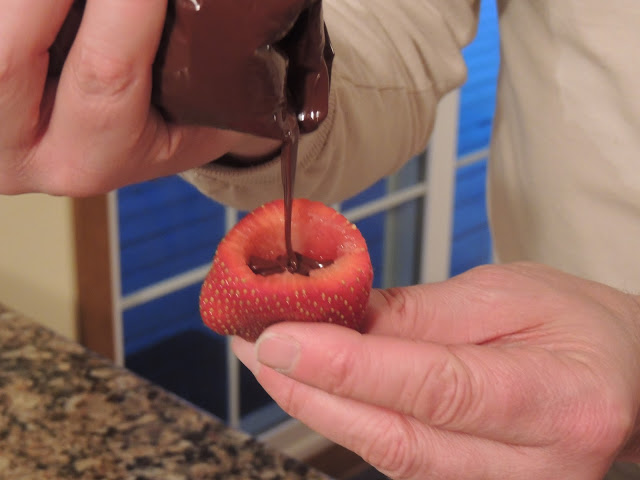 I gave up and placed the melted chocolate in my trusty squeeze bottle.
You can see how messy it was by my Colonel's fingers.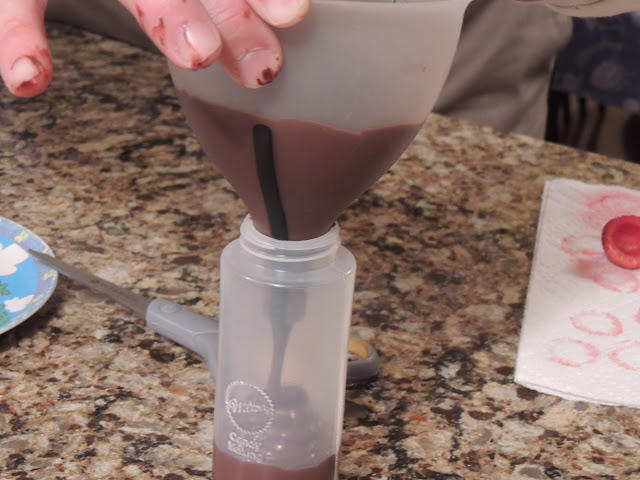 Look at how neat.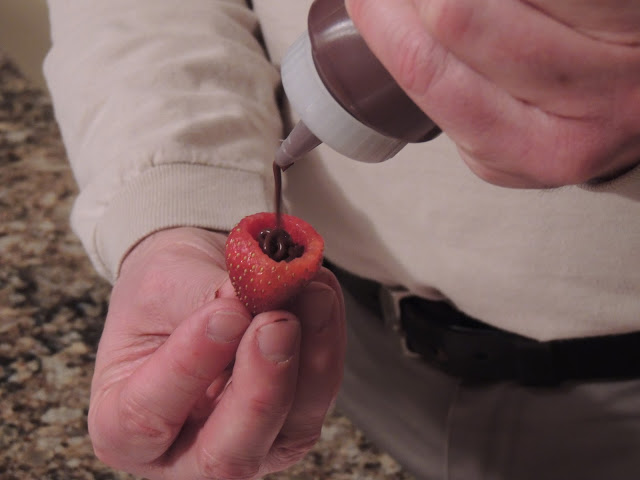 Easy.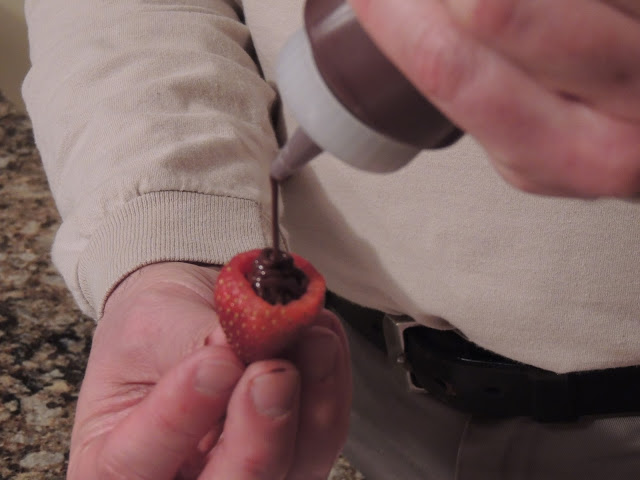 Place the filled strawberries in an empty egg carton.
The ones on the left were filled with the plastic bag.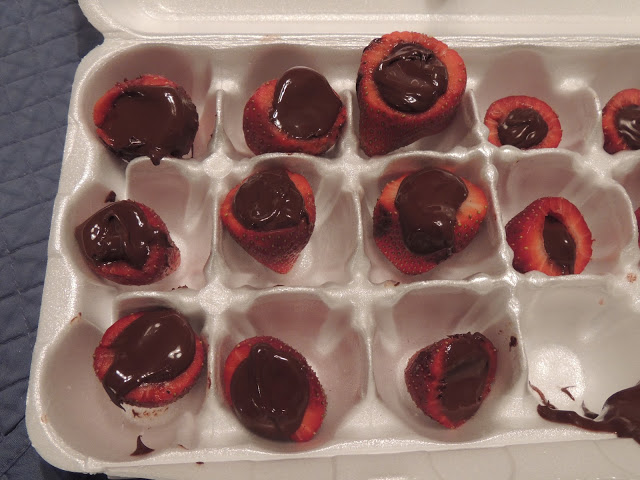 And these were filled with the squeeze bottle.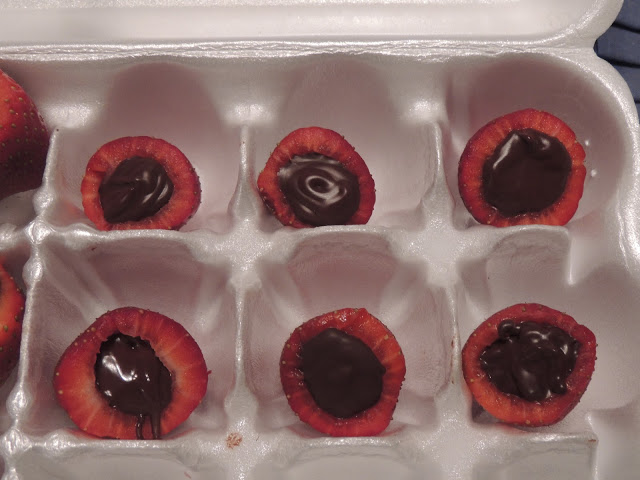 Place the carton of chocolate filled strawberries in the refrigerator until the chocolate is firm.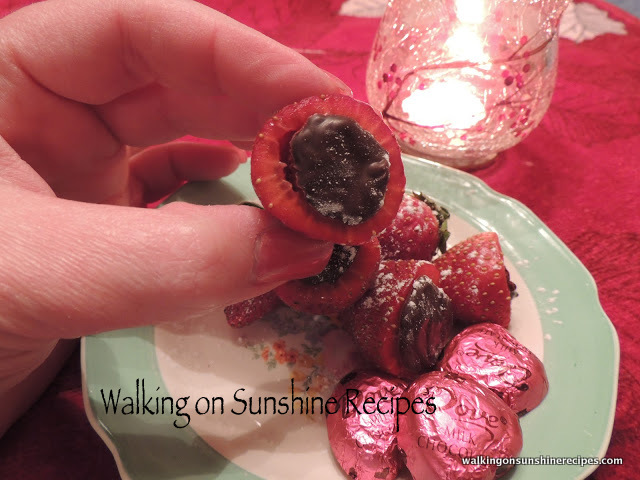 So delicious!
NOTE:
I will definitely melt chocolate again using the hot water method above,
only I will place the chocolate chips in my squeeze bottle first and then
place the squeeze bottle in a bowl of hot water.
These would make the perfect treat for Valentine's Day!
AND here's another great treat that I plan on making for my Colonel.
But don't tell him, okay?
Enjoy your day!