Homemade Bulk Pancake Mix is easy to prepare. It also makes a great gift for the holidays or to give as a hostess gift. Let me show you how easy this recipe is to put together.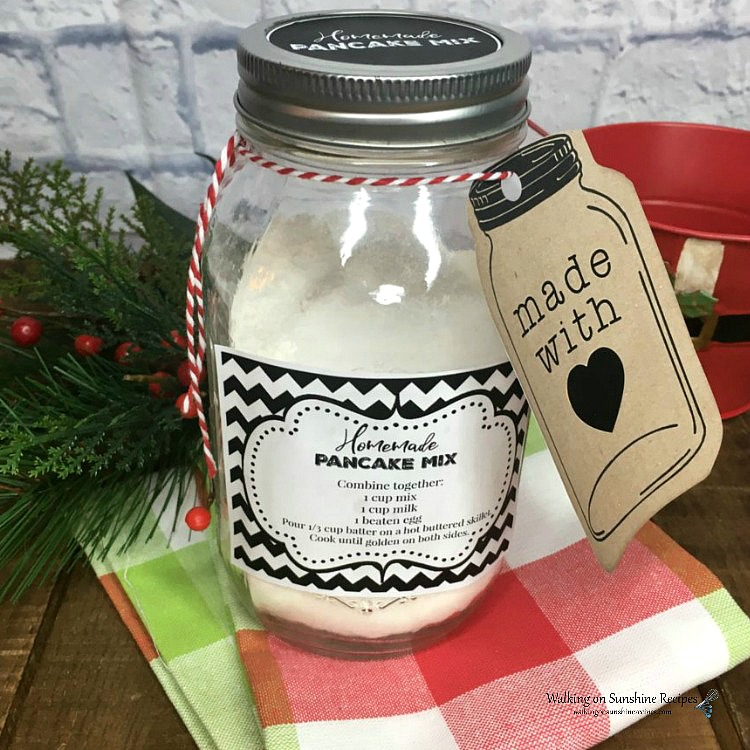 This recipe has been updated since it first appeared in 2017 with new photos and a new printable recipe card that includes nutritional information. I hope you enjoy the updates as much as I enjoyed working on them!
Affiliate Disclosure: This post may contain affiliate links. As an Amazon Associate I earn from qualifying purchases. For more information, click here.
Homemade Bulk Pancake Mix
The one thing I really love to do for the holiday season is give homemade gifts to family and friends. For gifts this year, I thought it would be fun to give the recipe for homemade bulk pancake mix that I've been using for years.
This way when we want pancakes for breakfast all I need to do is get out my mason jar with the pre-made mix and start cooking. It really does make life easier. And this recipe tastes so much better than what you would normally purchase in a box in the grocery store!
Pancake Mix in a Jar
This pancake mix in a jar recipe is super easy to put together. I even made printable labels and tags for you to use! Grab a few mason jars, print out the labels and you have a really nice gift to give to your neighbors, teachers and even family members.
When your friends are ready to make homemade pancakes for breakfast one morning over the holiday season, all they need to do is add the milk and egg and in a few minutes they have a delicious breakfast ready for their family.
Ingredients:
Make sure you print out the recipe below and save it for later!
4 cups all purpose flour
3 tablespoons baking powder
1 1/2 tablespoon sugar
2 teaspoons baking soda
1 teaspoon salt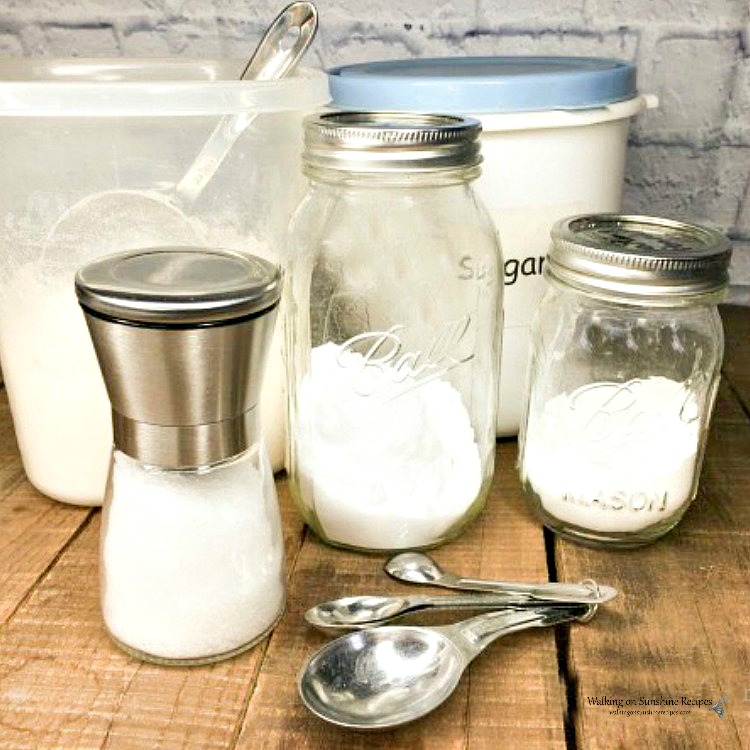 Directions:
Make sure you check out my list of shopping items below to make it easy for you to make homemade pancake mix in a jar.
Measure everything into a large batter bowl or a mixing bowl. Then add to the large mason jar using a wide mouth canning funnel.
How to Prepare Pancakes using the Bulk Mix
Add one cup of pancake mix and then one cup of milk with one egg.
Mix everything together and then add 1/3 cup of batter to a hot griddle and cook until both sides are golden brown and delicious!
How to Serve Homemade Pancakes
Serve these homemade pancakes hot of the griddle with butter and warm maple syrup. I love making Homemade Strawberry Sauce or even Homemade Blueberry Sauce to pour on top of the pancakes.
How to Freeze Leftover Pancakes
These pancakes even freeze well! So if you happen to have leftovers, lay them flat on a baking tray lined with parchment baking sheets and place in the freezer to "flash freeze" for about 30 minutes or so.
Next, remove them from the baking tray and place the frozen pancakes in a freezer safe bag. You then have pancakes for busy mornings that you can easily reheat in the microwave.
I sometimes send them with my husband to work as he leaves the house really early without having breakfast.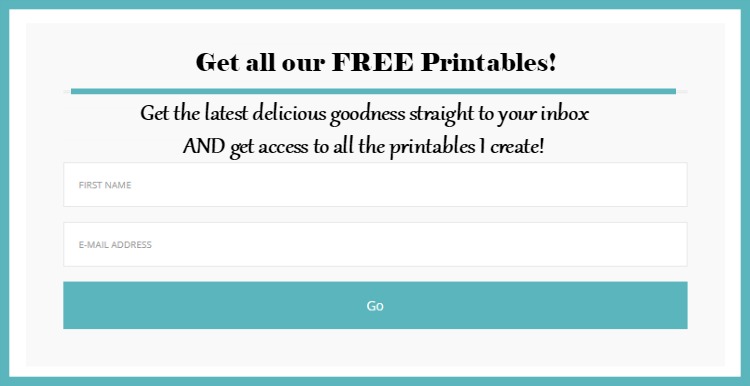 Printable labels available to help you make this fun gift!
Once you sign up for my newsletter you'll be able to print out the labels to make your own Pancake Mix as a Gift or just to use for your own kitchen.
If you're already a subscriber and need the labels, check your emails! I always include the link to the Printables Library. Or you can comment on this post and I'll send the link directly to YOU!
How to Print the Labels
When you're ready to print, you will be taken to Box.com where you can download the printable. Once the printable is downloaded, you'll be able to print it out using whichever print program you have for your computer.
I recommend printing the labels on card stock paper for the gift tags. Regular printer paper will be fine for the baking instructions.
Cut out the labels and adhere to the mason jars using double side tape. Add the homemade gift tags using red and white twine. You now have a great hostess gift ready for all your holiday gift-giving needs.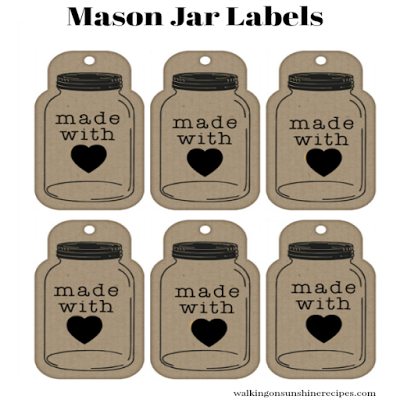 Click HERE to Print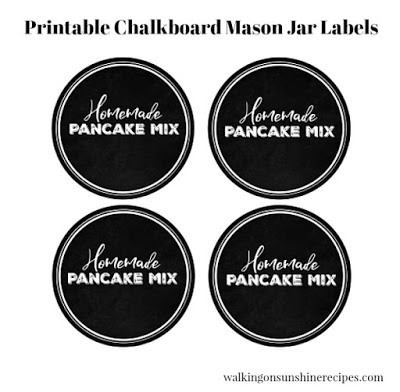 Click HERE to Print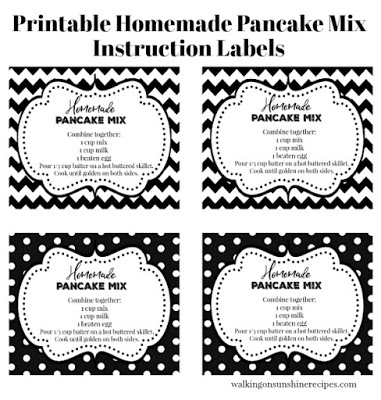 Click HERE to Print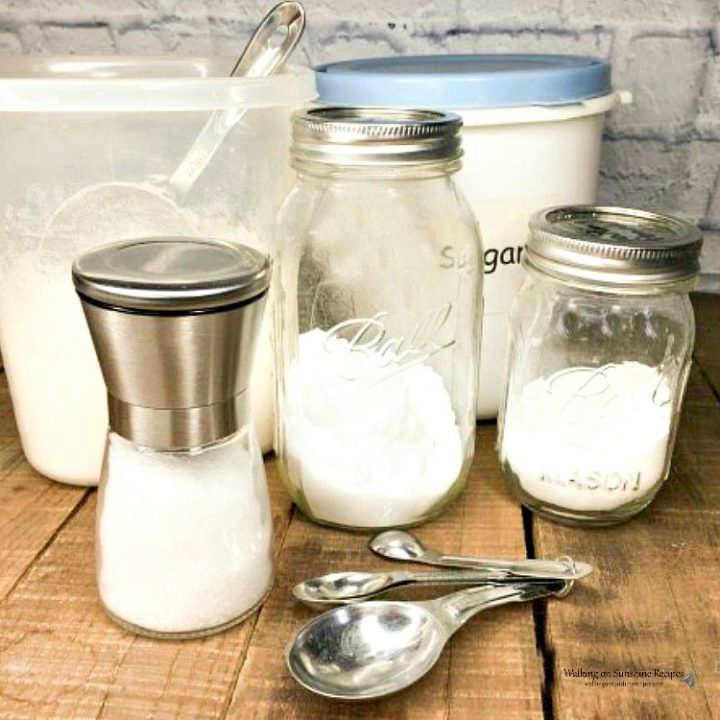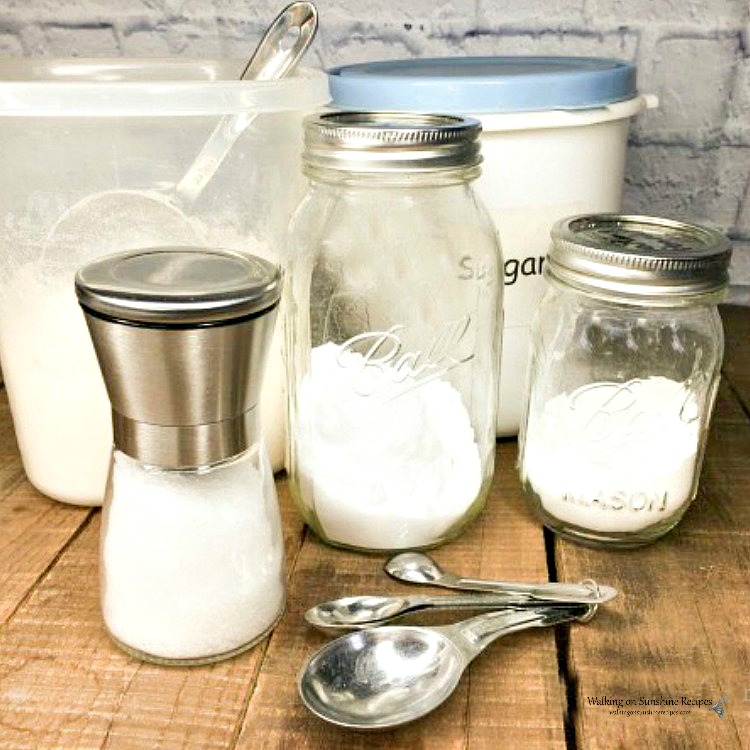 Homemade Bulk Pancake Mix
You will never buy dry pancake mix again after you've tried this recipe for Homemade Bulk Pancake Mix.
Ingredients
4 cups all purpose flour
3 tablespoons baking powder
1 1/2 tablespoon sugar
2 teaspoons baking soda
1 teaspoon salt
Instructions
For the Pancake Mix:
Combine all the ingredients together in a large mixing bowl.
Store in an airtight container or mason jar.
Label the container using the printable labels from Walking on Sunshine Recipes.

To Make the Pancakes:
Shake the mix first before measuring out the cup of pancake mix. You want to make sure the ingredients are properly distributed and haven't settled before making the pancakes.
Combine 1 cup pancake mix, 1 egg and 1 cup milk together in a mixing bowl.
Whisk together until smooth.
Heat a griddle and grease with butter or non-stick cooking spray.
Using a 1/3 cup measuring spoon, pour the batter on the hot griddle.
Cook until bubbles appear.
Flip and continue cooking another minute or until the bottom side is golden brown.
Serve immediately.
Notes
This recipe is enough to make one large mason jar to use as one gift.
It will make 2 recipes of pancakes, each recipe making 8 pancakes.
Recommended Products
As an Amazon Associate and member of other affiliate programs, I earn from qualifying purchases.
Nutrition Information:
Yield: 16 Serving Size: 1
Amount Per Serving: Calories: 120Total Fat: 0gSaturated Fat: 0gTrans Fat: 0gUnsaturated Fat: 0gCholesterol: 0mgSodium: 564mgCarbohydrates: 26gFiber: 1gSugar: 1gProtein: 3g

The nutrition information is calculated automatically. I cannot guarantee its accuracy. If this data is important to you, please verify with your trusted nutrition calculator.

This post contains affiliate links. Your cost is the same, but I earn a commission when you shop through them. For more information, click here.
More Information
More Information
More Information
More Information
More Information
More Information
More Information