Peanut Butter Cake Mix Cookies are so easy to make! Your family will love to come home to a plate of these cookies with a glass of milk today! They're the perfect after school snack that little and big kids are going to love.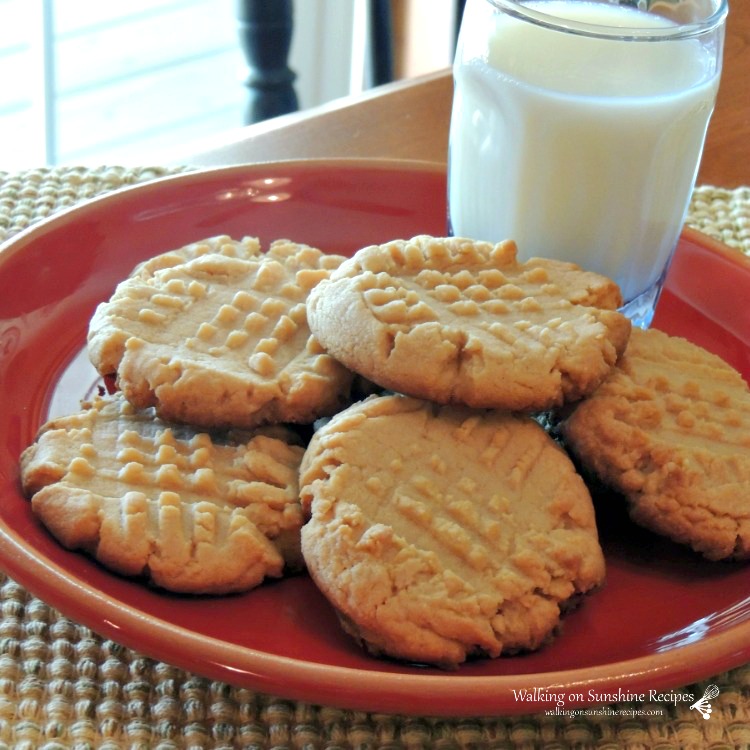 Peanut Butter Cake Mix Cookies
Today I'm sharing a recipe for Peanut Butter Cookies that starts out with a cake mix. Here's a little fun fact you may or may not know about me, I bake a lot. And not just for my family.
Most of the time I'm baking for football games, track meets, fundraisers, etc, and every Monday I bake for our church's Community Outreach Meal.
As a result, I'm always looking for easy and delicious recipes. I love the idea of making cookies from a cake mix. Which is exactly why I love this recipe. It starts out with a cake mix! This recipe can't be any easier or more delicious.
This post contains affiliate links. Your cost is the same, but I earn a commission when you shop through them. For more information, click here.
What Size Cake Mix?
Have you noticed lately that boxed cake mixes have changed sizes? They used to be 18 ounces and then they dropped down to 16 ounces. The boxes I currently have sitting in my pantry are sized 15.25 ounces.
How does this affect a recipe that calls for a cake mix?
If preparing a cake from the cake mix, you may notice that cake doesn't rise as high as it used to.
When making cupcakes from a cake mix, you may end up with one less cupcake.
How to Adjust for a Smaller Box Cake Mix?
I did some research online and found that if the new sizes of boxed cake mix is affecting your recipes, you can easily add 3 to 6 tablespoons of yellow cake mix to the recipe.
Keep an extra box of yellow cake mix stored in a plastic container or one of my favorite mason jars.
Add 3 to 6 tablespoons of the yellow cake mix to ANY flavor boxed cake mix. It doesn't matter if it's a chocolate cake mix or a strawberry cake mix.
Once everything is combined completely, it will be fine and you won't be able to tell you added yellow cake mix to a chocolate cake mix.
How to Make Peanut Butter Cake Mix Cookies
Make sure you print out the recipe below and save it for later!
Ingredients:
One box vanilla cake mix
Eggs
Oil
Peanut Butter
Directions:
In a mixing bowl, combine the eggs, oil and peanut butter until well combined. Add the cake mix until completely combined. Using a small cookie scoop or a tablespoon, place the cookies on a parchment lined baking sheet.
Using a fork, slightly floured, press the fork into each cookie to form the "cross hatch" design.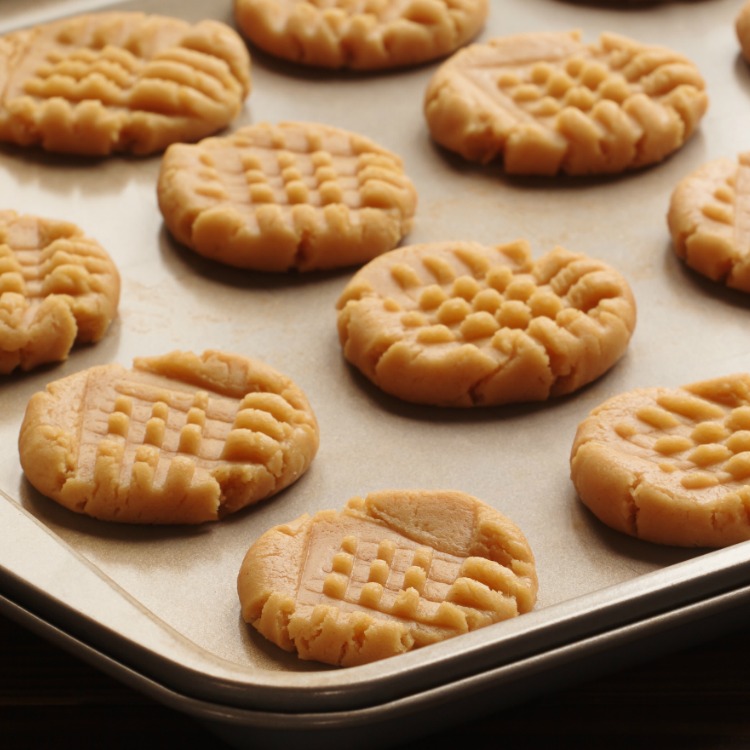 Bake in a 350 preheated degree oven for 10 minutes or just until they are slightly browned. Remove from the baking sheet to cool.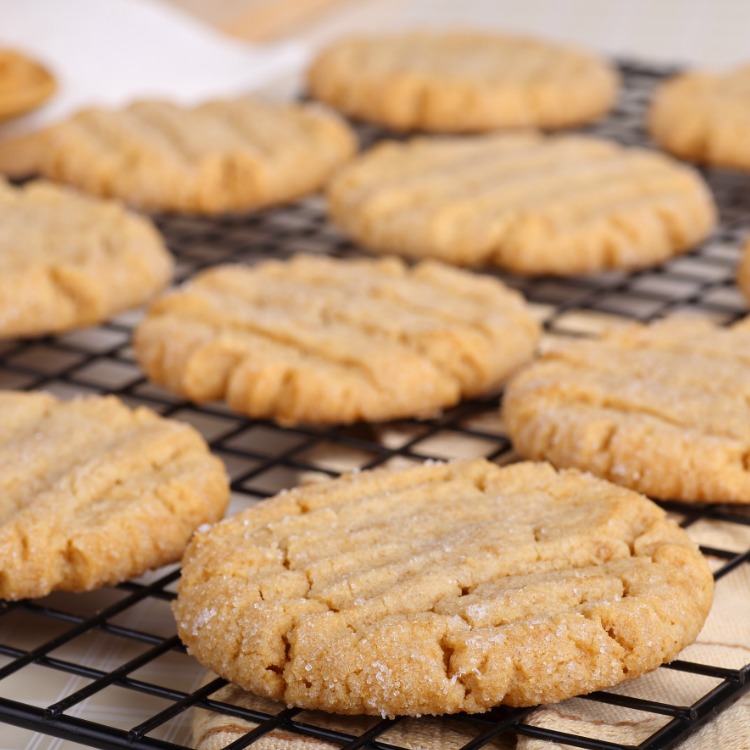 Serve with a glass of cold milk because cookies need a glass of milk!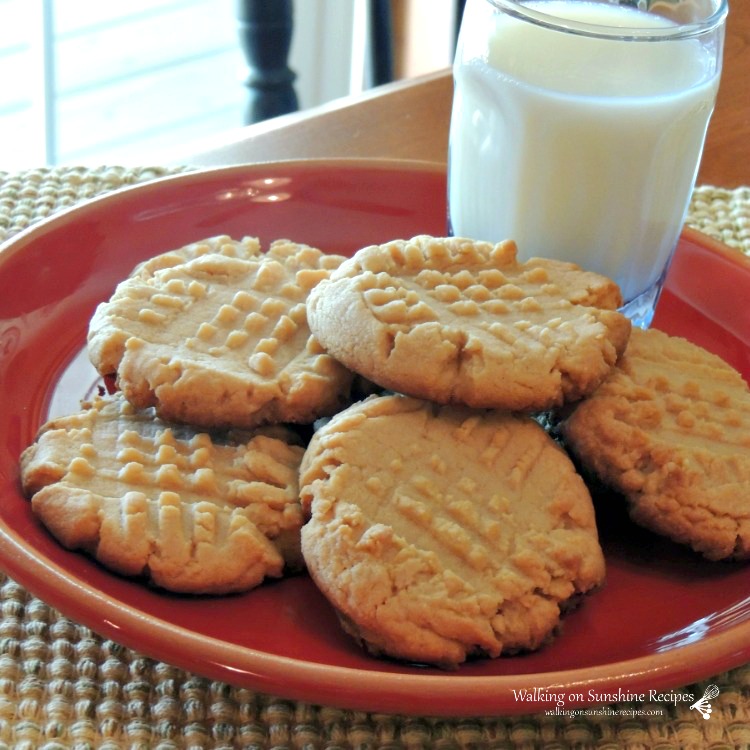 Check out these Other Great Cake Mix Recipes: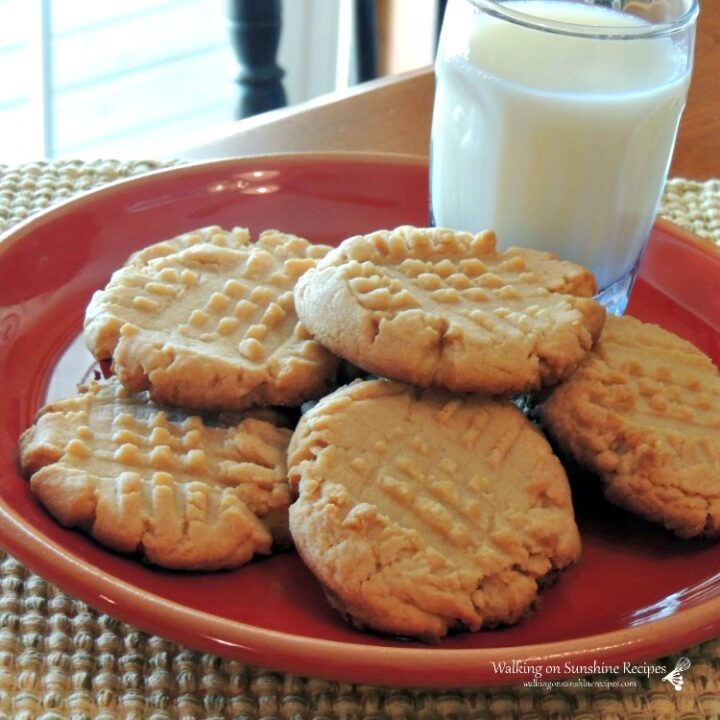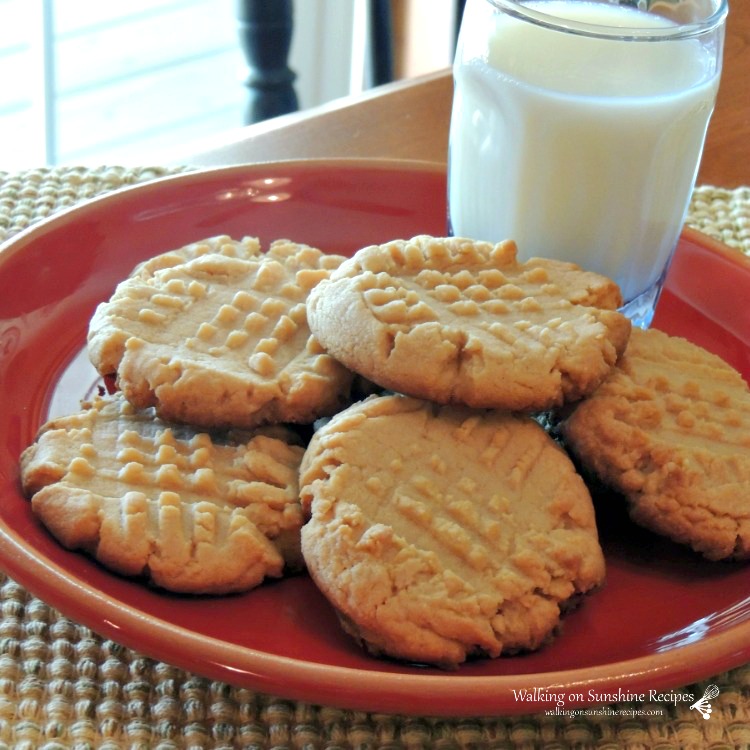 Peanut Butter Cake Mix Cookies
Yield: 2 dozen cookies

Prep Time: 10 minutes

Cook Time: 10 minutes

Total Time: 20 minutes

An easy and delicious recipe for peanut butter cookies that start off with a cake mix! 
Ingredients
1 box yellow cake mix
2 eggs
1/2 cup oil
1 cup peanut butter
Instructions
In a mixing bowl, combine the eggs, oil and peanut butter until well combined.
Add the cake mix until completely combined.
Using a small cookie scoop or a tablespoon, place the cookies on a parchment lined baking sheet.
Using a fork, slightly floured, press the fork into each cookie to form the "cross hatch" design.
Bake in a 350 preheated degree oven for 10 minutes or just until they are slightly browned.
Remove from the baking sheet to cool.
Serve with a glass of cold milk because cookies need a glass of milk!




Recommended Products
As an Amazon Associate and member of other affiliate programs, I earn from qualifying purchases.
Nutrition Information:
Yield: 24 Serving Size: 1
Amount Per Serving: Calories: 192Total Fat: 11gSaturated Fat: 2gTrans Fat: 0gUnsaturated Fat: 8gCholesterol: 16mgSodium: 216mgCarbohydrates: 21gFiber: 1gSugar: 10gProtein: 4g

The nutrition information is calculated automatically. I cannot guarantee its accuracy. If this data is important to you, please verify with your trusted nutrition calculator.