Quick and Easy Chicken Dinner Recipes are featured this week with our Delicious Dishes Recipe Party!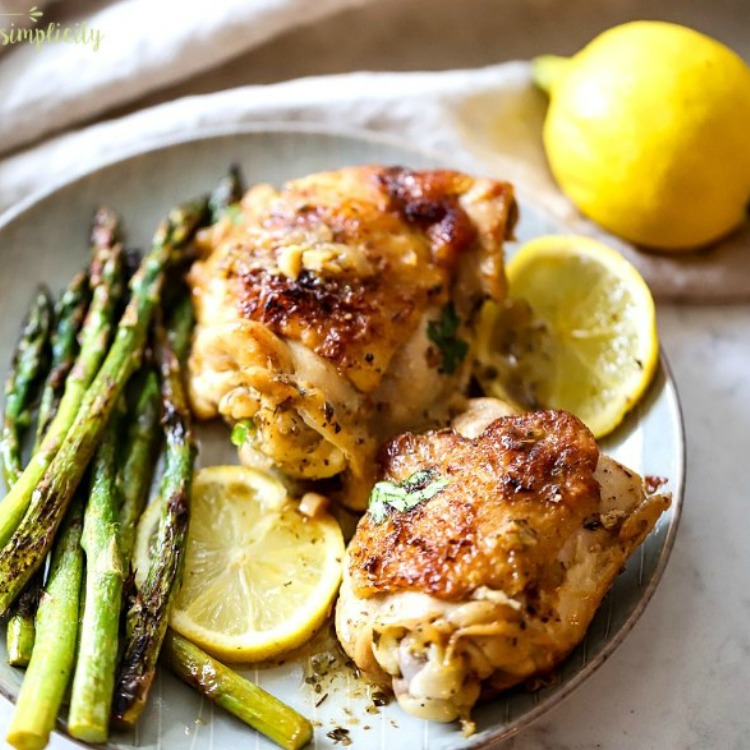 Welcome back to Delicious Dishes Recipe Party #153. This week we're featuring Quick and Easy Chicken Dinner Recipes. There were so many delicious recipes shared with us last week, we actually had a hard time choosing our favorite!
Quick and Easy Chicken Dinner Recipes
Every week the hosts and I get together to select a favorite theme to feature and this week we all chose chicken recipes. I went through the previous party posts and could not believe how many chicken recipes you all have shared with us lately!
Take some time and visit each recipe being featured! My favorite was the Lemon Chicken from Suburban Simplicity that you see featured in the photo above. I'm sure this recipe can be prepared even without an instant pot.
In addition to each host choosing a FAVORITE recipe to be featured on all six blogs every week, each host will pin our FAVORITE recipe in our Delicious Dishes Recipe Party group board. That's a TON of exposure! So get your recipes ready. We can't wait to see what's cooking in your kitchen this week.
Delicious Dishes Recipe Party
Delicious Dishes is a weekly link party where bloggers can share their most delicious recipes all while checking out the amazing recipes that other bloggers are sharing. Each week we will be featuring our favorite recipes from the week before and pinning them to our Delicious Dishes Pinterest board. We hope you'll have fun with our party…we know we will!
And remember…each recipe you share here with Walking on Sunshine will also be seen on each of the blogs listed below. Yes, that's SIX blogs!
Clever Housewife
Blog / Facebook / Pinterest
Food Fun Family
Blog / Facebook / Pinterest
She Saved
Blog / Facebook / Pinterest
This Mama Loves
Blog / Facebook / Facebook
Bunny's Warm Oven
Blog / Facebook / Pinterest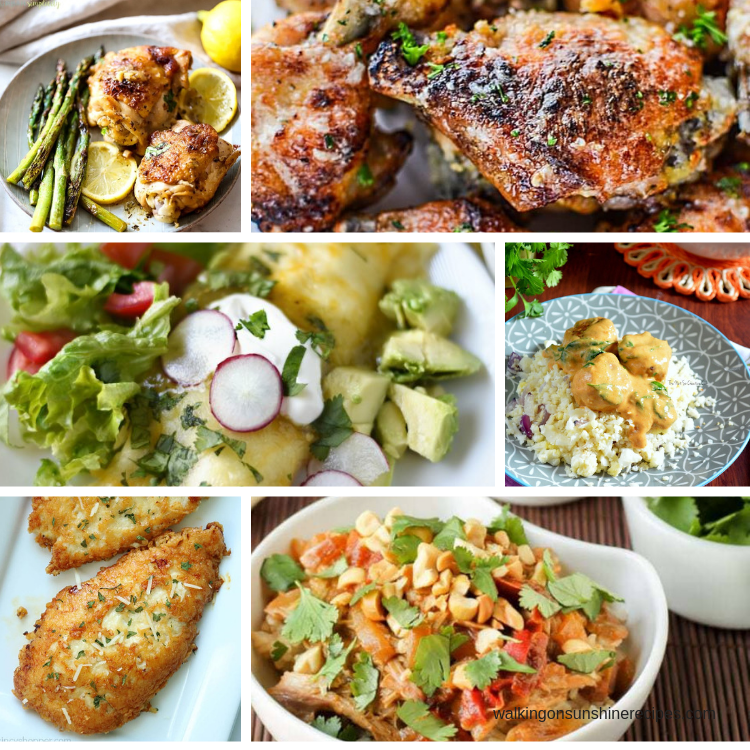 Host Favorites - Chicken Recipes
Six incredibly delicious CHICKEN recipes that are perfect for dinner this week. Here are our favorites from last week's party!


Southern Green Beans with Bacon from Cincy Shopper
Mushroom Lasagna with Bechamel Sauce from Marilyn's Treats
Homemade Snickers Cups from She Saved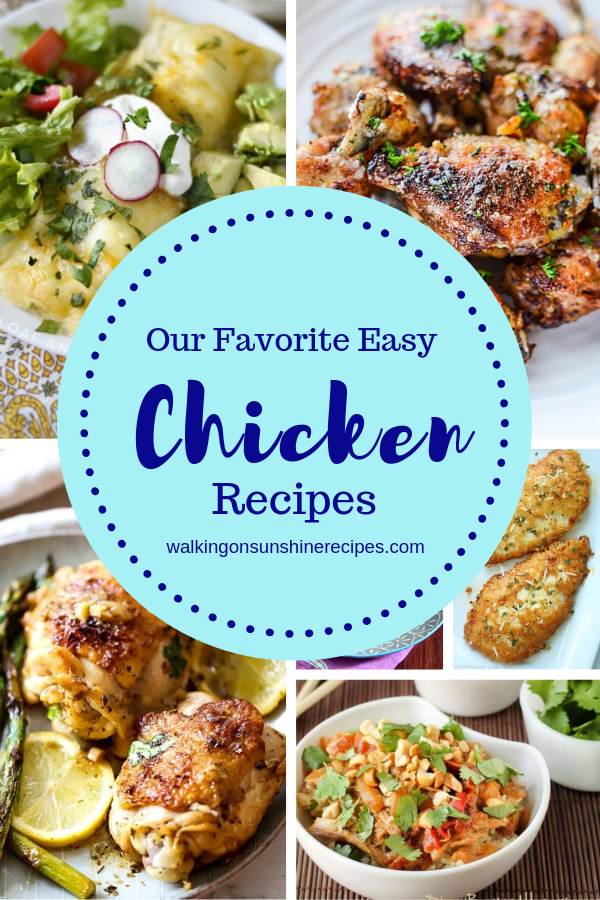 Pinterest
For maximum exposure, we pin the featured recipes to our group Pinterest Board
Link Party Rules
Check out the rules for our party. Don't worry, there aren't many!
By linking up you give these six bloggers the right to share your content via our social media networks and feature your posts on our blog. Also, we send party reminders via emails connected to the party every week. We only use your emails for these party reminders AND never anything else.
Now, let's get this DELICIOUS party started!
And remember, we rotate all your submissions so everyone has a chance to be at the top!