Quick and Easy Chicken Dinner Recipes are featured this week with our Weekly Meal Plan. All you'll need is a little planning and you can prepare a delicious meal for your family every night this week!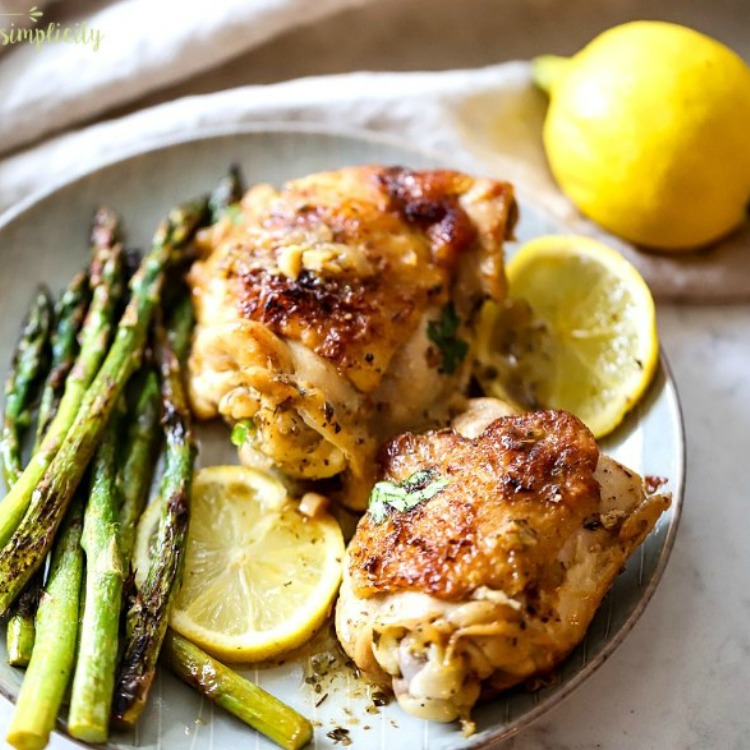 Quick and Easy Chicken Dinner Recipes
Every week I spend some time putting together our weekly meal plan. This week I went through a few of the recipe linky parties we used to have here on the site and could not believe how many chicken recipes were shared over the years.
One of the recipes that caught my eye was the Lemon Chicken from Suburban Simplicity that you see featured in the photo above. I'm sure this recipe can be prepared even without an instant pot. The secret is in the delicious lemon sauce she creates!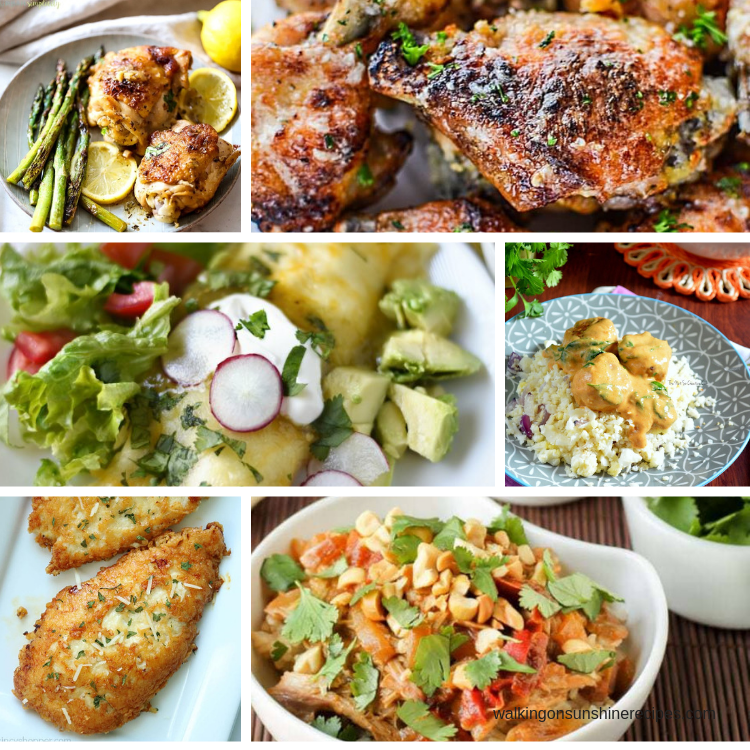 Weekly Meal Plan
If your family is like mine, they don't like having the same recipe over and over again. I think you're going to enjoy trying these new recipes this week.
I'm so happy we have our Weekly Meal Plan to help every week to make sure we have good meals on the table every night for our families. If you're struggling with getting meals together and on the table every night, I suggest you start planning out your meals.
Get the kids involved with the planning also! Have them pick a meal one night a week. And make sure they know they need to pick a healthy meal that includes vegetables. Make it fun for them!
FREE WEEKLY MEAL PLAN PRINTABLES
Once you sign up to join my newsletter, you'll have access to my printable's library where you can download the meal plan, grocery list, freezer list and pantry list printables available. Click HERE to sign up…it's easy!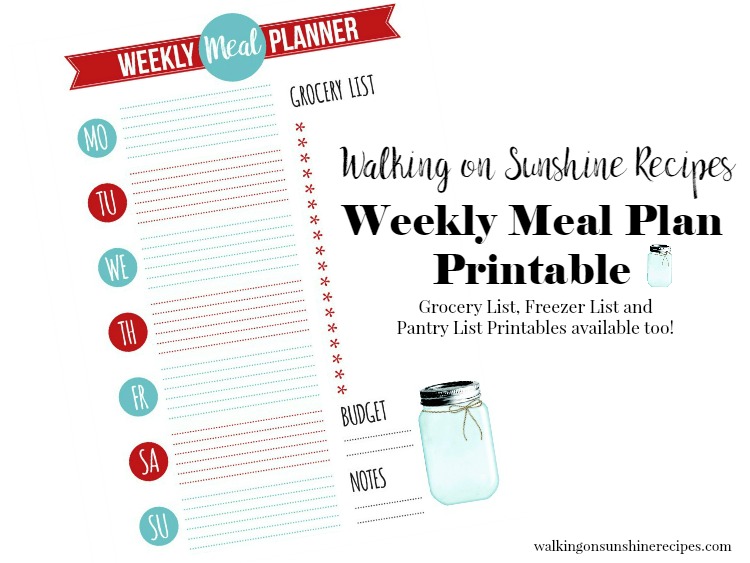 Weekly Meal Plan PrintablesClick HERE to Print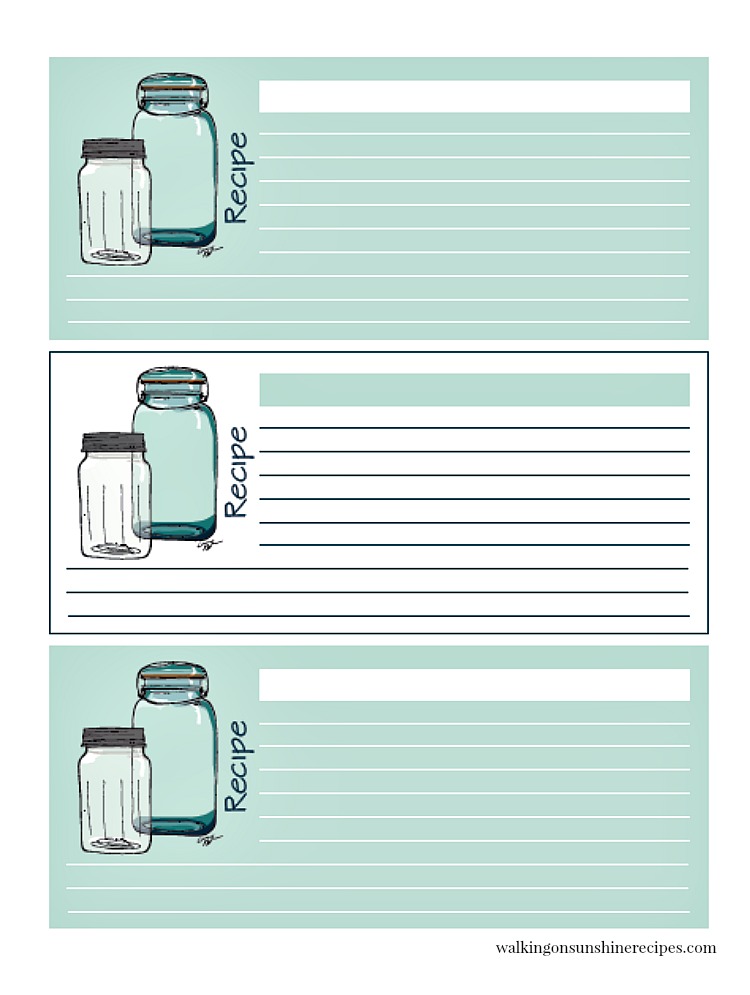 Recipe CardsClick HERE to Print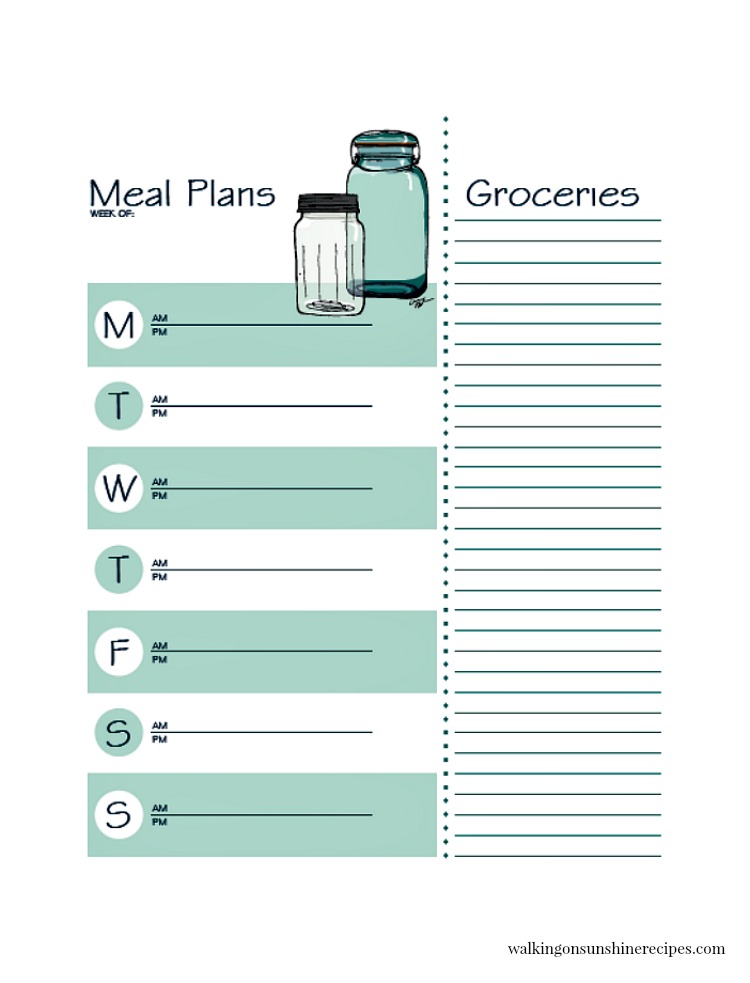 Meal Plan and Grocery ListClick HERE to Print
Pantry, Freezer and Grocery ListsClick HERE to Print
MENU PLANS AND GROCERY LISTS MADE FOR YOU!
This post contains affiliate links. Your cost is the same, but I earn a commission when you shop through them. For more information, click here.
If you struggle to make menu plans and would love for someone to make them for you AND make a grocery list for you, it's well worth spending a few dollars every week to let Eat at Home do the work for you.
You get menu plans and grocery lists for as low as $1.21 per week. AND you get access to four different plans. The recipes can all be fixed quickly, with only a few minutes of prep time because the recipes use common pantry ingredients.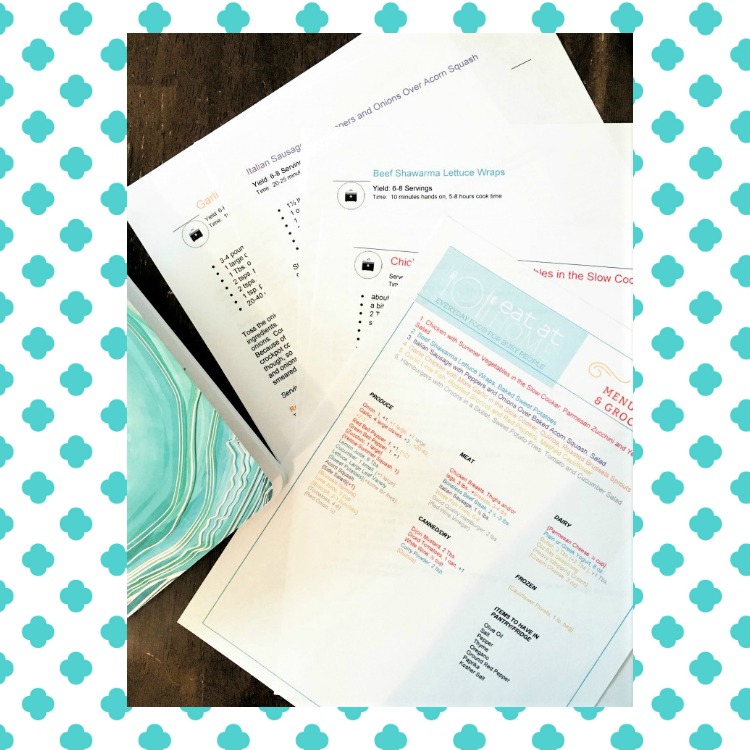 Menu Plans and Grocery Lists Made for YOU!More Information
Weekly Meal Plan - Chicken Recipes
Six incredibly delicious CHICKEN recipes that are perfect for dinner this week. All you'll need is a little planning to help you get dinner ready for your family this week.

In case you're looking for more dinner ideas, check out the past Weekly Meal Plans available on the site for you: