There's always room for cake during any celebration...especially if they're as cute as these Easy Christmas Cupcakes. Why should cookies get all the attention during the holidays?
Let's take a look at these easy desserts and add one or two to your Christmas dessert menu.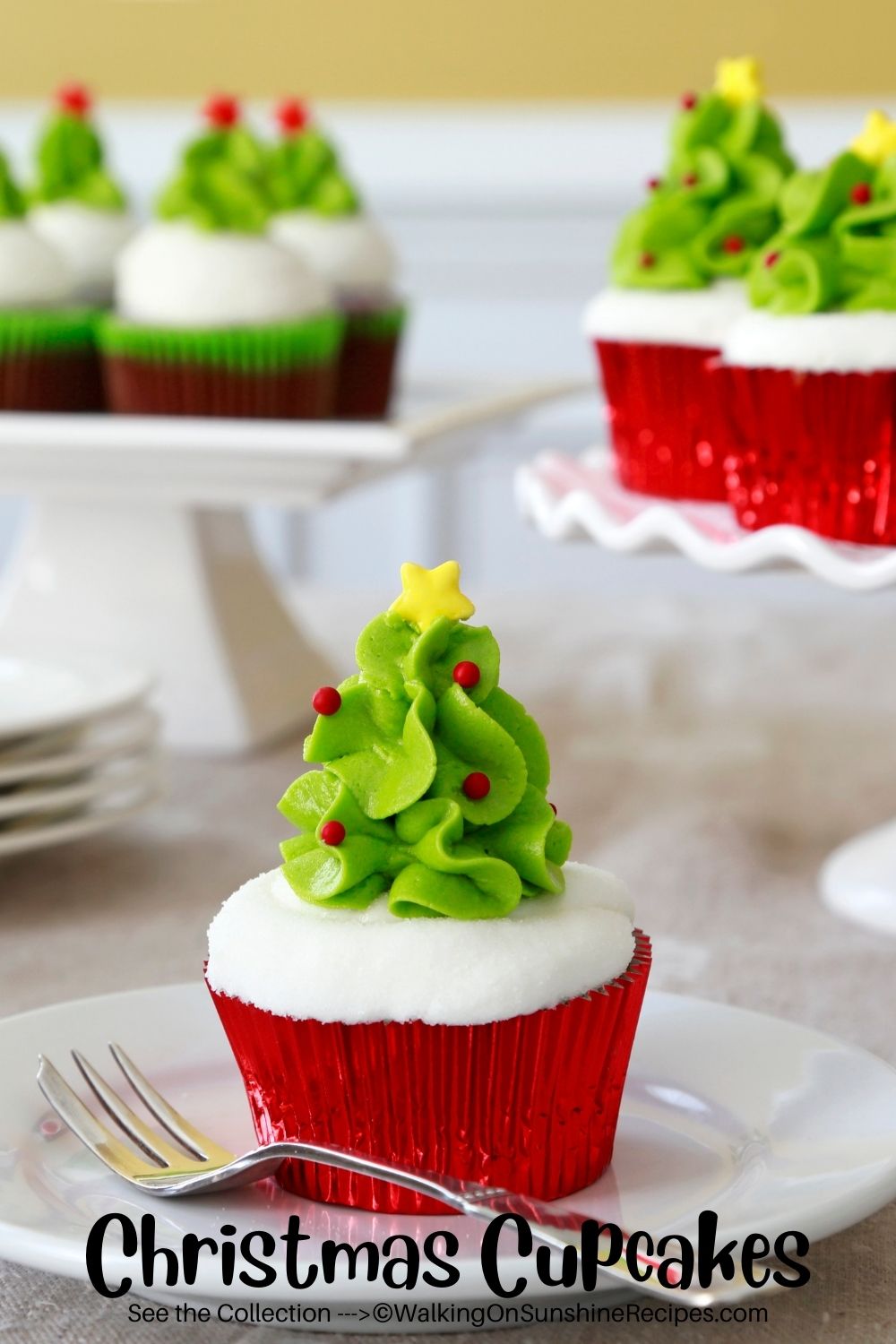 Easy Christmas cupcakes are easier to serve for dessert than cake and they come in so many different flavors. You really can enjoy more than one without feeling guilty like you would if you had two pieces of cake or even pie.
To help you plan dessert for your holiday gatherings, I put together the prettiest and tastiest cupcakes! These will look great on your dessert buffet.
You could even set up a fun cupcake bar and have your guests decorate their own cupcakes. Put out bowls of sprinkles or candies and have a few different types of frosting along with a variety of plain cupcakes. Everyone will have fun while they decorate!
"A cupcake is a small cake designed to serve one person."
This collection was inspired by my Reindeer Cupcake Cake on this site, and my Reindeer Cupcakes. Both are perfect to serve as dessert at a holiday party.
Another cute idea would be to make Christmas Cupcakes with Homemade Peppermint Frosting or maybe Santa Hat Cupcakes to serve for Christmas.
Table of Contents
Christmas Cupcakes
The secret to baking moist Christmas cupcakes is to remember all ovens bake differently. Try your best to follow the baking times suggested but start checking a few minutes before the recipe says they'll be done.
If you're really struggling to bake cupcakes that don't turn up dry, try a few of my cake mix baking secrets:
Oil - if the recipe you're following calls for butter, you can substitute canola oil. The fat content in oil will keep the cupcakes moist.
Sour Cream - add anywhere from ¾ cup to one full cup of full fat sour cream when baking. I add sour cream to the batter for my Marble Bundt Cake Recipe!
Cream Cheese - you can add 2 ounces of softened cream cheese.
Mayonnaise - yes, as strange as this sounds, adding up to two tablespoons of full fat mayonnaise will add moisture to a cake mix batter.
Eggs - add an extra egg to the cake batter.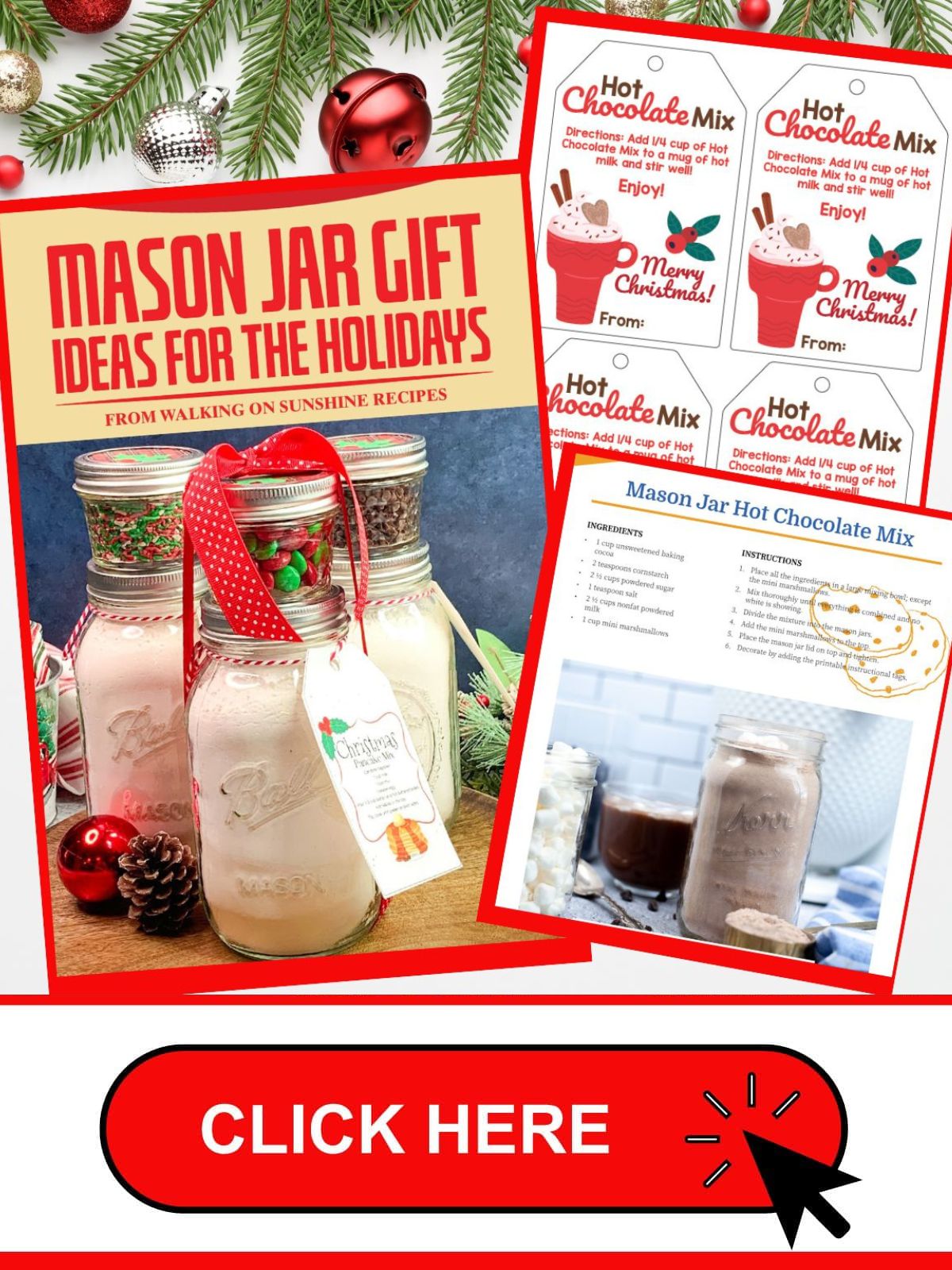 Storage Tips
Store the baked cupcakes in airtight containers in the refrigerator for up to 5 days.
I find it best to freeze baked cupcakes without the frosting and then decorate once the frozen cupcakes have been defrosted.
Top Recipe Tip
Before filling the cupcakes with batter, spray the paper liners with non-stick cooking spray so the cupcakes do not stick when removing after they're baked.
Helpful Kitchen Tools
12-Cup Muffin & Cupcake Pans,More Information
Cookie Scoop SetMore Information
Cupcake,donut filling Injector/Decorating Icing Set/cakeMore Information
Pancake /Cupcake Batter Dispenser ToolMore Information
Cupcake CorerMore Information
⭐Before You Begin! If you make this recipe, please leave a review and star rating. This helps my business thrive and continue providing FREE recipes.