Discover the deliciously delightful world of baking with these 5 cake mix secrets to help put delicious treats on the table in no time.
With just a few clever twists, converting a box into something special will become second nature - enjoy bakery-worthy results right from your own kitchen without all the fuss!
Check out all the other cake mix hacks and recipes for even more delicious ideas.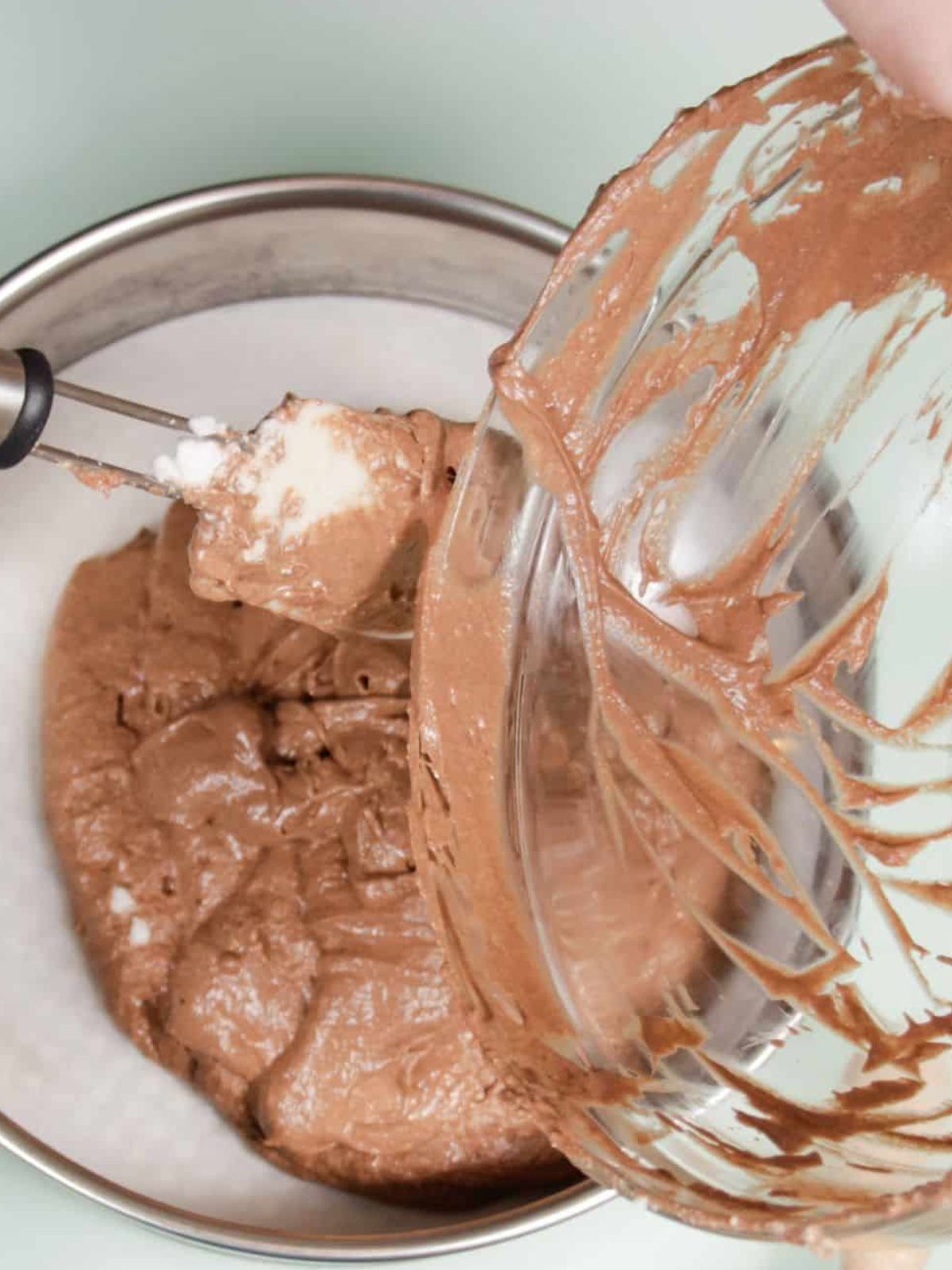 This blog post has been updated to include an additional important "secret" since its original publication in 2020. In addition, I will provide a valuable tip on adjusting smaller-sized cake mixes for your convenience.
You can always find a box of cake mix in my pantry. In fact I included them as part of my 10 Essentials Pantry Items Printable.
These are easy tips that will help you bake a delicious dessert that uses an ordinary box of cake mix as an ingredient in a recipe. 
Each recipe is sure to get rave reviews from your family and take your baking to the next level. No one will know that amazing dessert they're enjoying started out with a box of cake mix.
Make sure you grab the FREE printable at the bottom of the post to help you remember all these yummy secrets!
Table of Contents
🛒Helpful Kitchen Tools
This post contains affiliate links. That means that if you make a purchase after clicking on a link I may earn a small commission at no extra cost to you. For more information, click here.
Cookie Scoop SetMore Information
Reynolds Kitchens Cookie Baking Sheets, Pre-Cut ParchmentMore Information
Nordic Ware Formed Bundt Pan, 6-Cup, NavyMore Information
Wilton Perfect Results Premium Non-Stick Bakeware 12-CupMore Information
56 Pcs Silicone Cupcake Liners,Reusable Cupcake Liners,BakingMore Information
Kraft Cupcake Boxes,50pcs Single Cupcake CarrierMore Information
Cupcake Holders - Individual Cupcake Containers -More Information
PL8 Cupcake Carrier & DisplayMore Information
VonShef Snap and Stack Cupcake Storage CarrierMore Information
📌Smaller Cake Mix Sizes
Have you noticed that cake mix boxes have been shrinking over the years? When I first started blogging, cake mixes were around 18 ounces per box.
However, they have "shrunk" to 16.5 ounces, then down to 15.25 ounces. Now, I've read online that some brands are reducing the size even more. It's important to pay attention to the brand you purchase and the size indicated on the box!
📌Keep an extra package of white or vanilla cake mix in a mason jar. When you're ready to start baking, think about adding 3 to 6 tablespoons of the cake mix to the cake mix batter.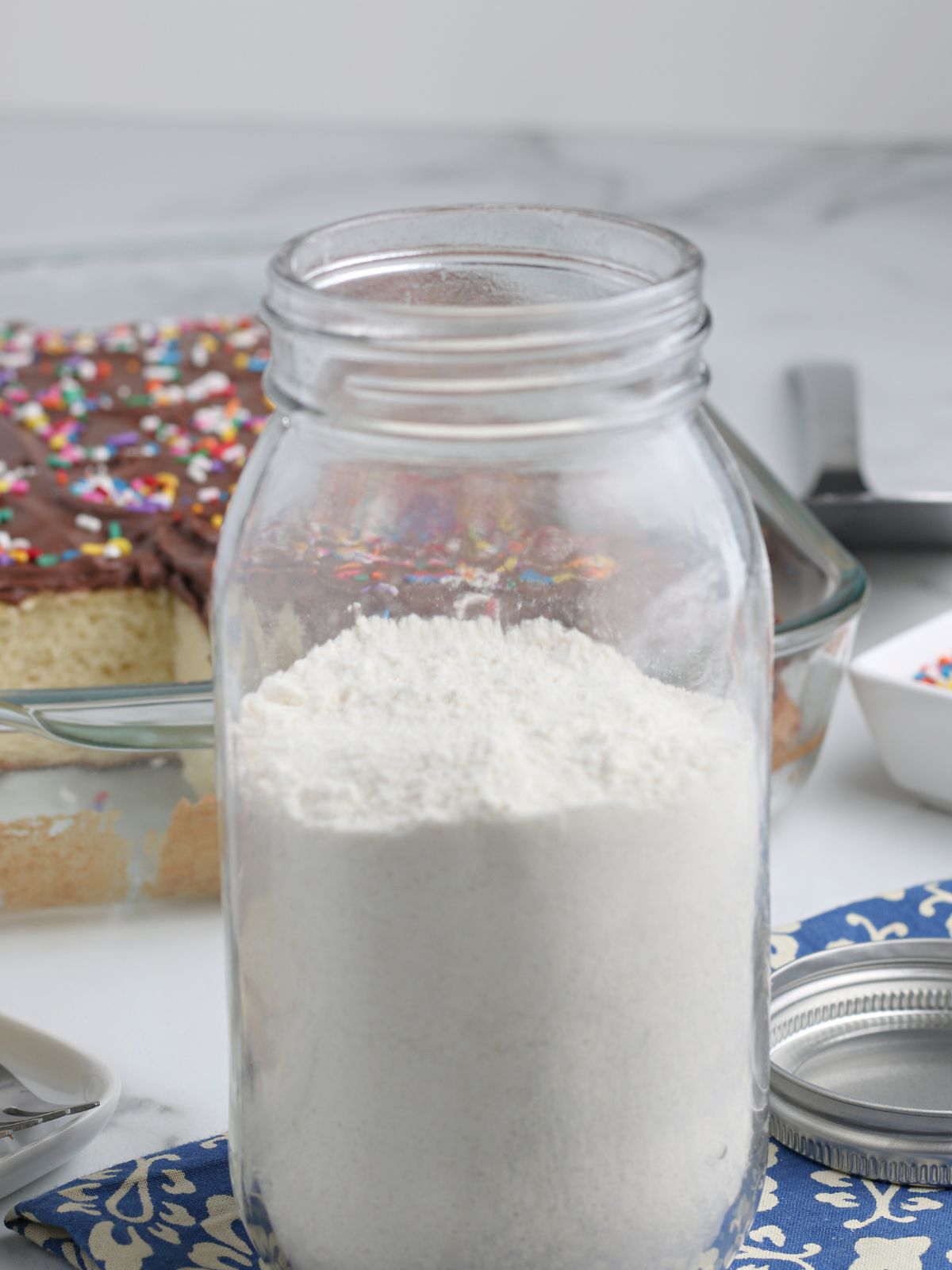 Add Baking Powder to the Cake Mix
Our very first cake mix baking secrets is easy! The next time you're using a cake mix for any recipe, add half a teaspoon to a full teaspoon of baking powder to the cake mix.
If you're like me, you tend to purchase boxes of cake mixes when they're on sale.
Adding the teaspoon of baking powder to the mix helps boost the freshness of the cake mix. Because, let's be honest, sometimes we have cake mixes sitting in our pantry for a long time. Or maybe it's just in my house?
I add an extra teaspoon of baking powder to the batter for my Chocolate Chunk Muffins recipe.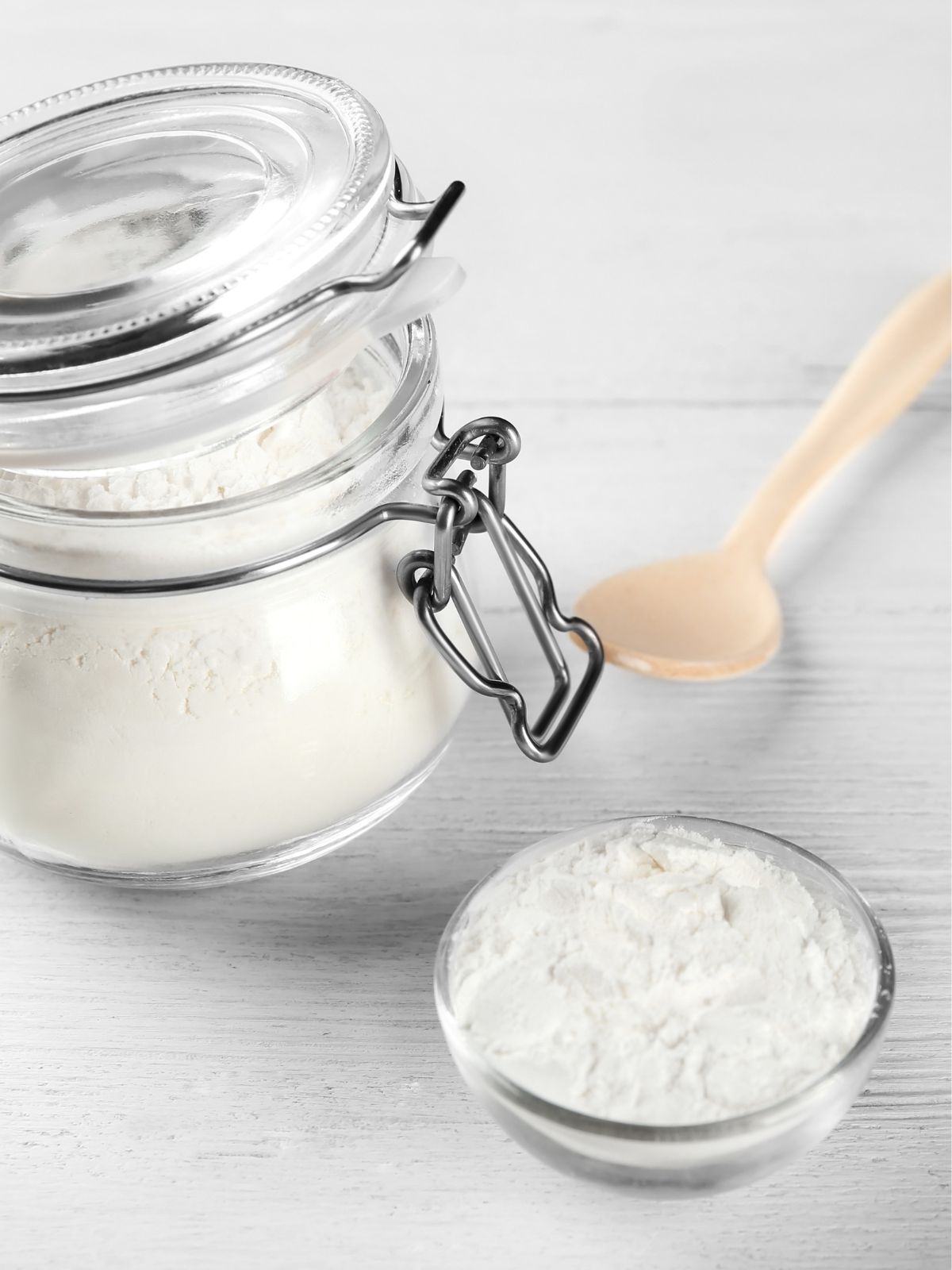 Replace the Oil with Butter
Next time you bake a cake using a box mix, try using melted butter in place of the oil in a 1-to-1 substitution. Your cake will have a delicious buttery flavor!
Use Cake Mix as a Crumb Topping
Do you love fruit crisps as much as I do? Did you know that by simply cutting butter into a cake mix creates a sweet, crumb topping streusel to sprinkle over coffee cakes, muffins or fruit desserts just before baking.
I think my favorite cake mix baking secrets is to use cake mix as a crumb topping when making fruit desserts like my recipes for Peach Dump Cake, and Blueberry Lemon Dump Cake. There's even a recipe for Pumpkin Apple Dump Cake that's slowly becoming one of my favorites!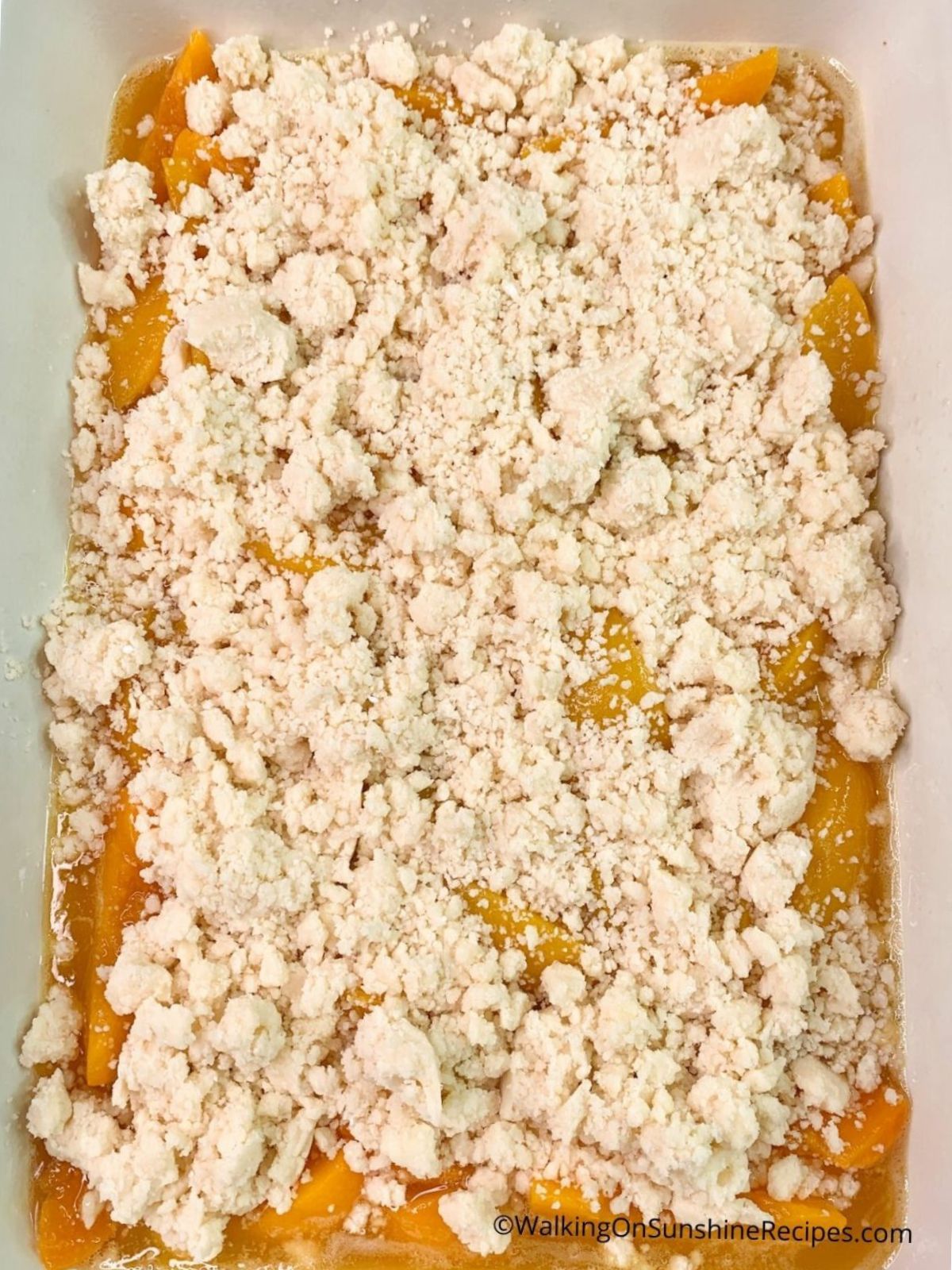 Add extra moisture to the batter
Another way to make boxed cake more delicious is to help add moisture to the batter by adding one of the following to the dry cake mix:
Sour Cream - add anywhere from ¾ cup to one full cup of full fat sour cream when baking. I add sour cream to the batter for my Marble Bundt Cake Recipe!
Cream Cheese - you can add 2 ounces of softened cream cheese.
Mayonnaise - yes, as strange as this sounds, adding up to two tablespoons of full fat mayonnaise will add moisture to a cake mix batter.
Eggs - add an extra egg to the cake batter.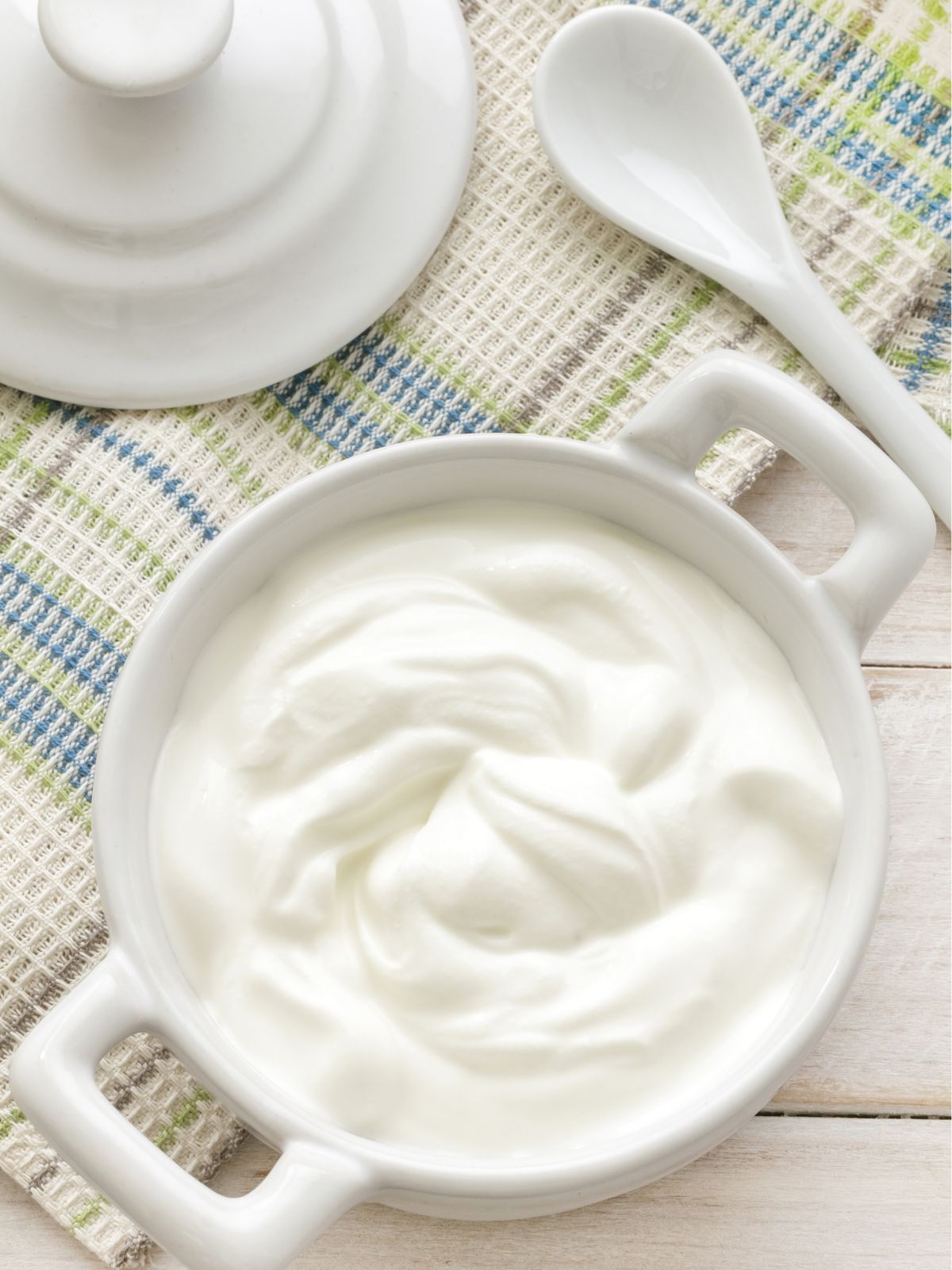 Serve an ordinary cake mix with a Homemade Frosting
Our final tip is to ditch the canned frosting you usually reach for when baking a boxed cake mix and instead make homemade frosting!
This really does make any ordinary cake mix recipe taste homemade or even from a bakery. It really does make all the difference in the world.
A few of my favorite homemade frosting recipes already on the blog are: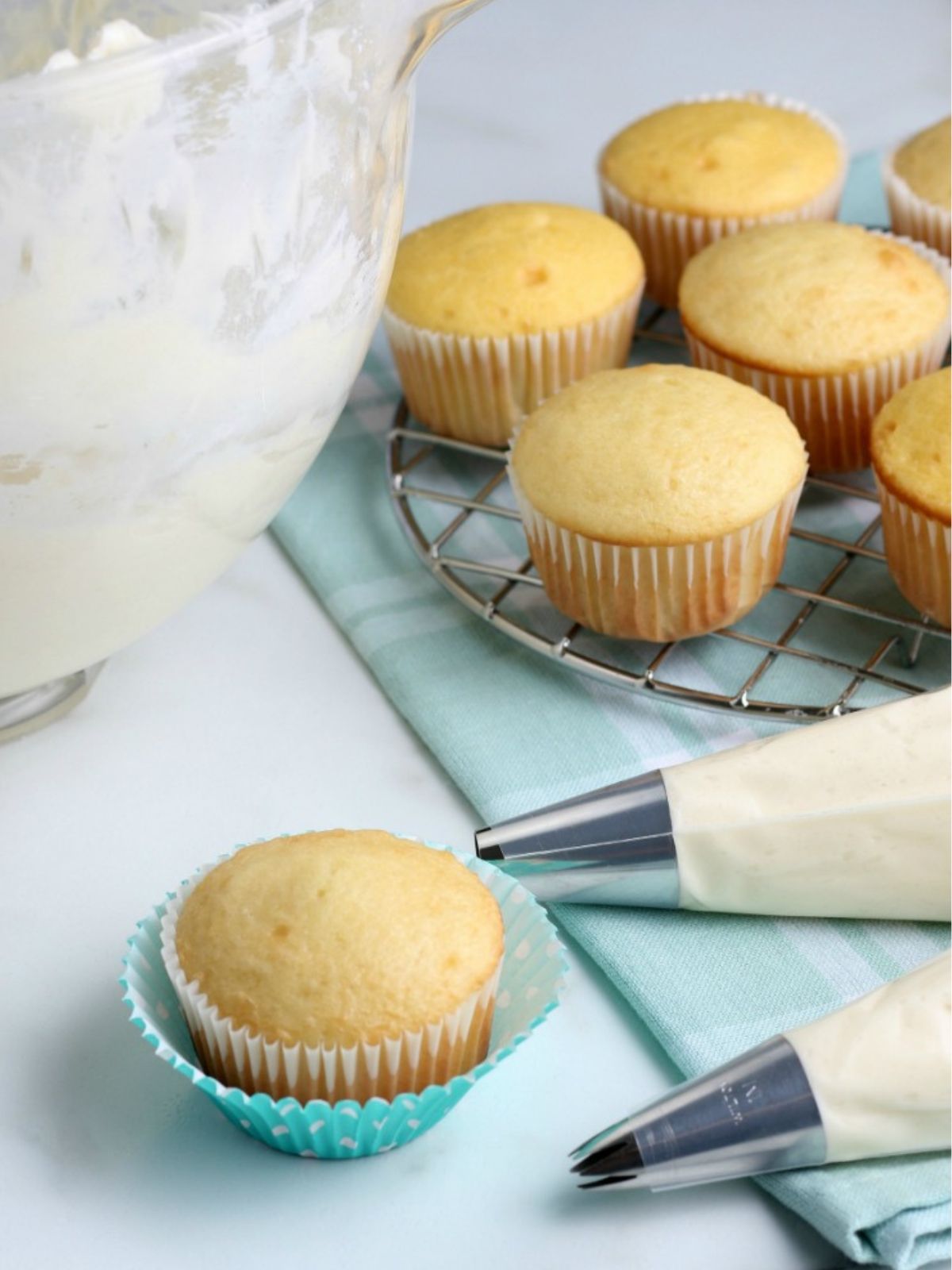 💡Ready to put these secrets into action?
Here are a few of my favorite desserts that all start out with a cake mix: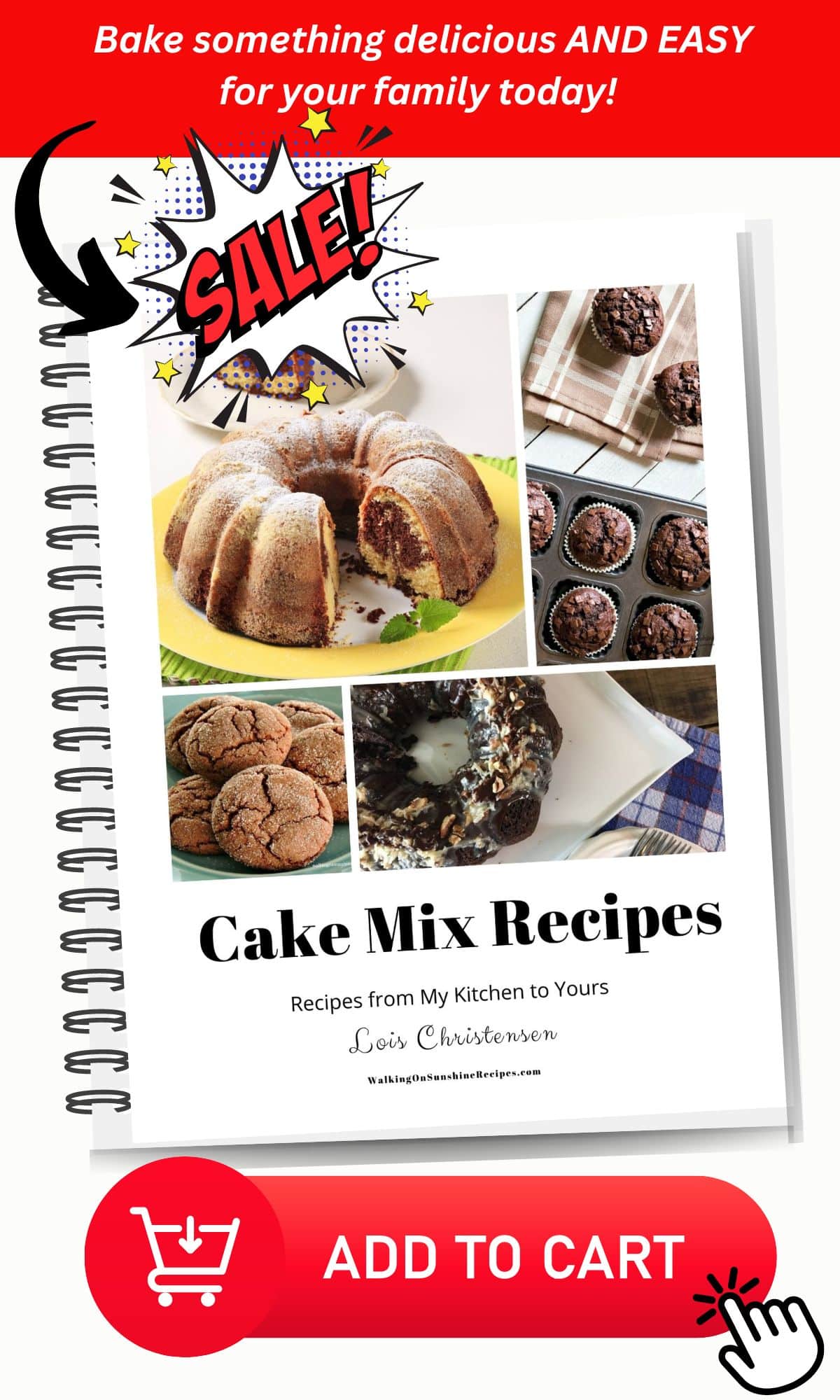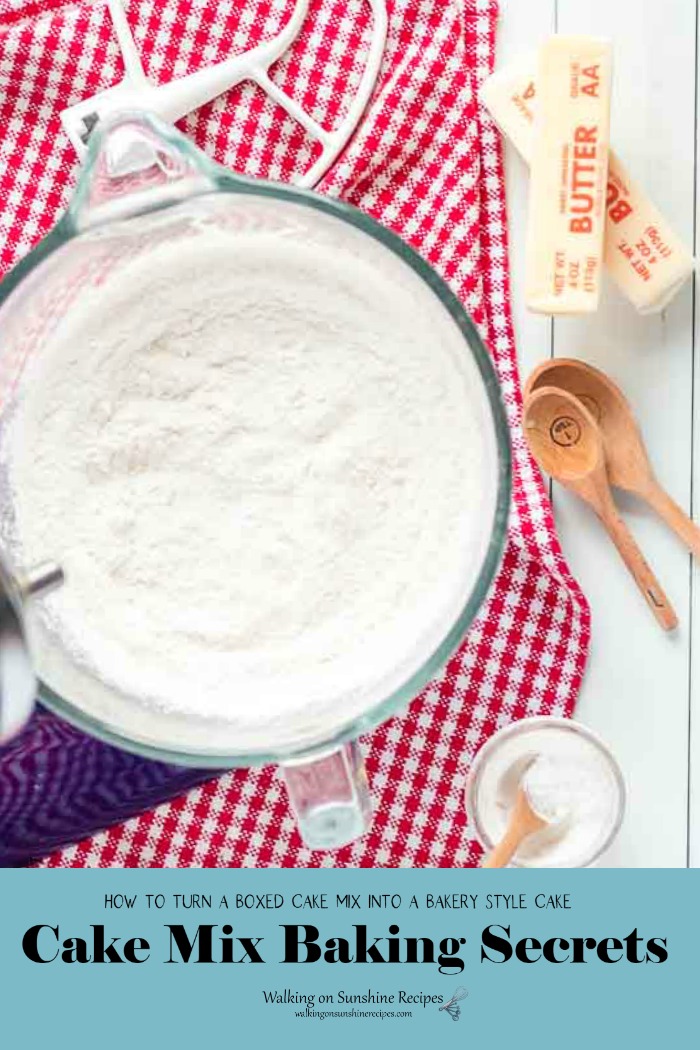 Make It with a Cake MixMore Information
101 Things To Do With a Cake MixMore Information
The Ultimate Cake Mix & More CookbookMore Information
Taste of Home Cake Mix Creations!More Information
The Ultimate Cake Mix Cookie BookMore Information