These Family Conversation Starters printable cards are easy to use and a great way to get your family talking during dinner tonight.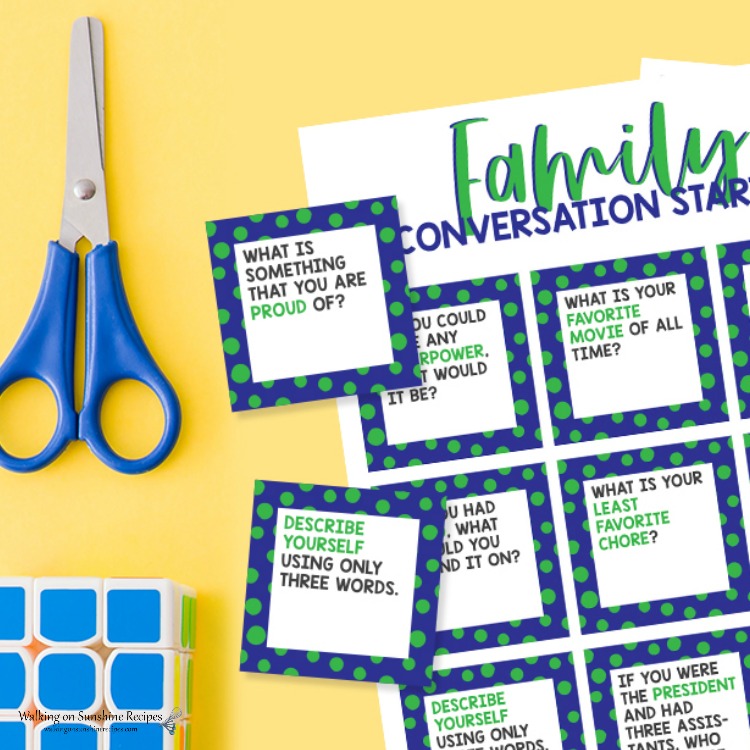 Does this ever happen to you and your family? You make a great dinner, everyone is sitting down together to enjoy the meal and no one's talking.
No matter how hard you try to get the kids to join in on the conversation, they continue to give one word answers to all your questions. No doubt they just want to eat and get back to doing something else!
Why not try something different for dinner tonight? Here are 21 Family Conversation Starters that you can use to get your family talking!
There are 21 different conversation starter cards for you to print out.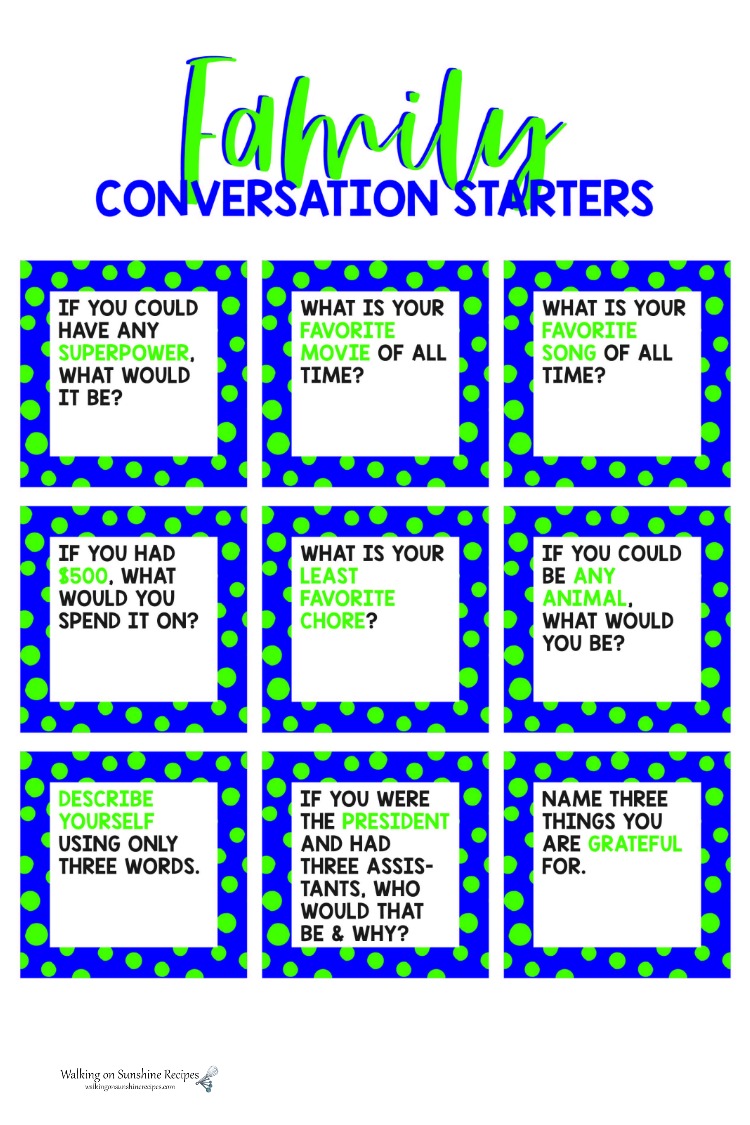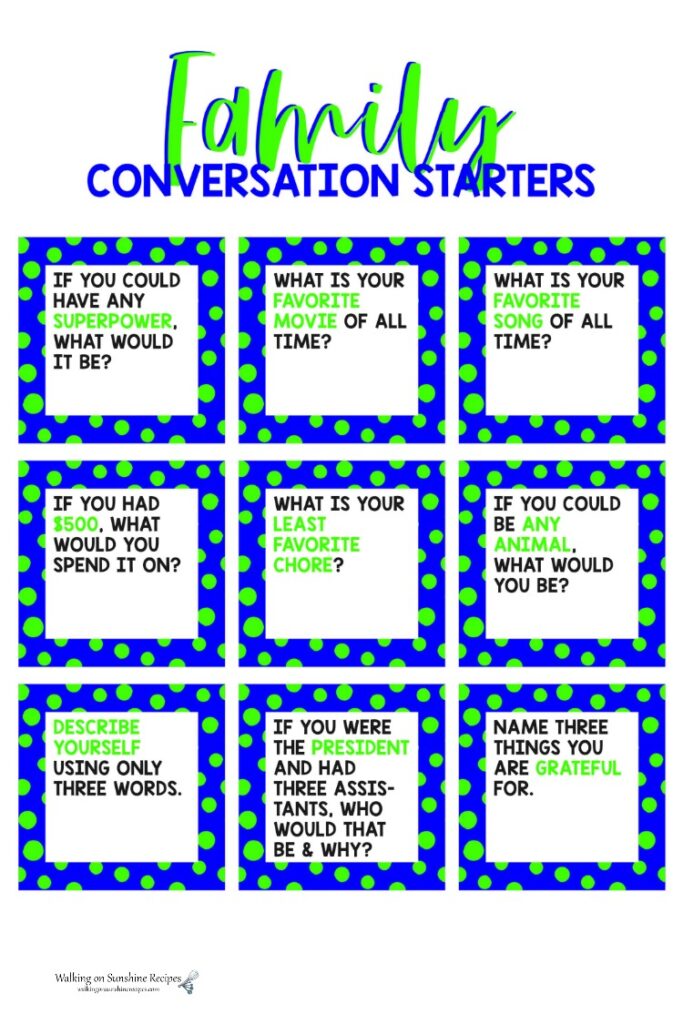 How to use Dinner Conversation Cards
Here's where things get easy. I've done all the work for you with these dinner conversation cards. All you need to do is print the cards, cut them out and have fun!
I would add the cards to a little basket or box. Have each family member take turns selecting a card, reading the question and then answer. You can all take turns answering the same questions or move on to a different question. There are no real "rules" other than asking and answering questions!
I think you'll be surprised at how simply asking each other questions really gets your family talking and even laughing!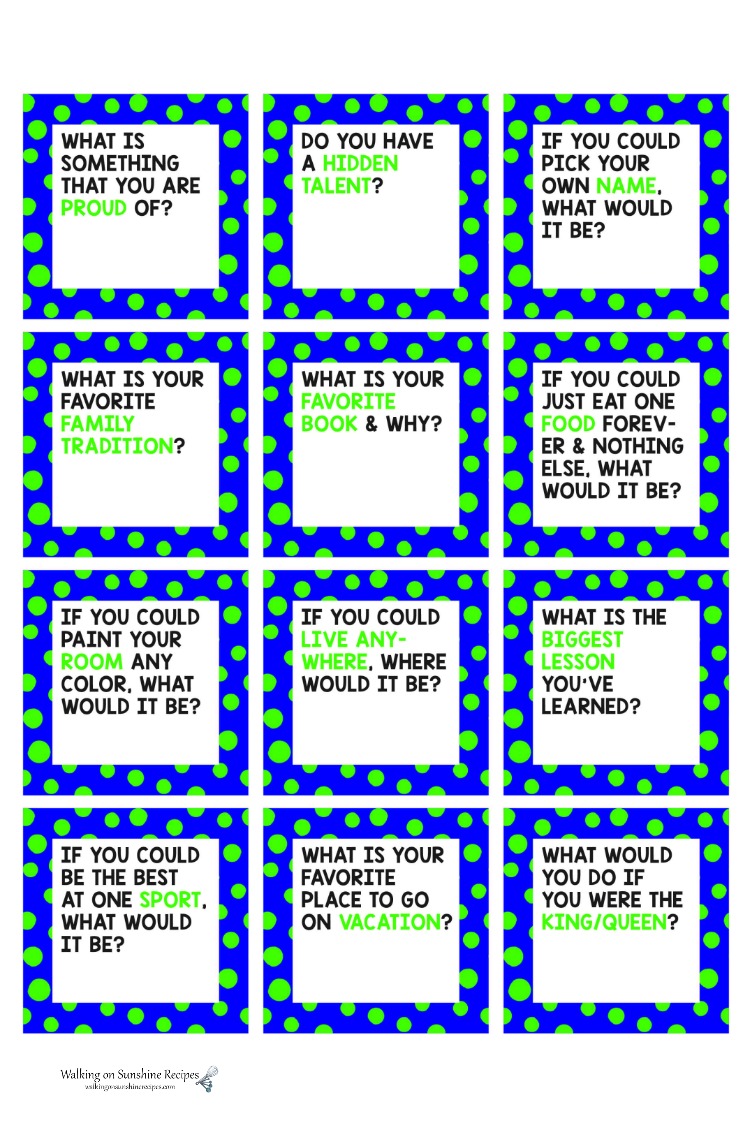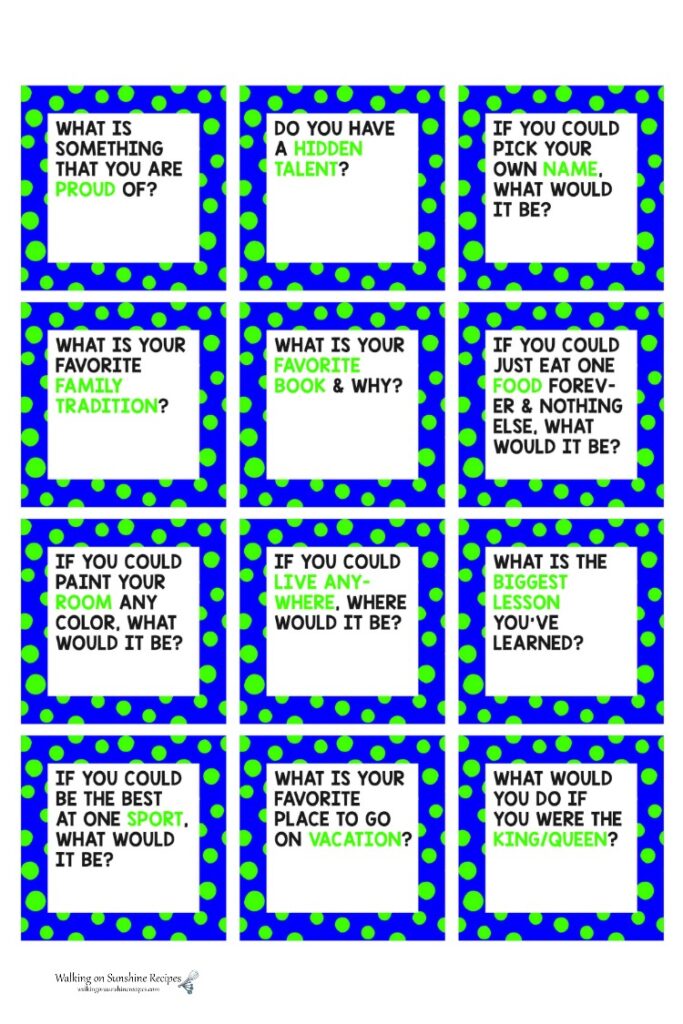 Need Help Planning Dinner?
Affiliate Disclosure:  This post may contain affiliate links. As an Amazon Associate I earn from qualifying purchases. For more information, click here.
If you need help planning dinner, check out the past Weekly Meal Plans available on the site for you:
If you're looking for more detailed meal plans with grocery lists, you're going to love Eat at Home Menu Plans. The Eat at Home Menu Planning does all the work for you. For only a few dollars per week and you get four different menu plans for every week.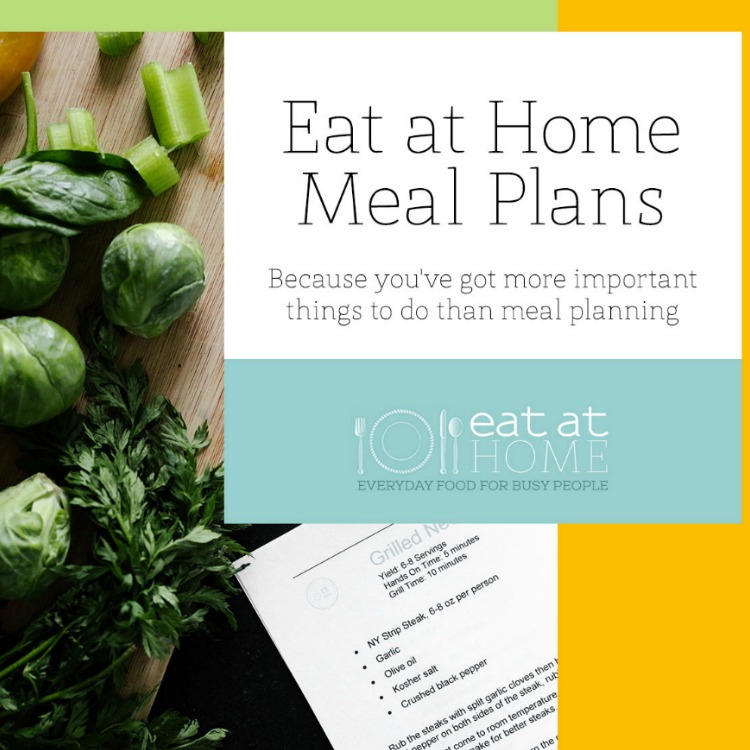 Menu Plans and Grocery Lists Made for YOU!More Information
Helpful Tools for Using the Cards
HOW TO DOWNLOAD AND PRINT
You don't need to sign up for anything to print these out. This printable is my gift to you.
Click on the BUTTON BELOW to print. A new window will open where you'll be able to either download the printable to your computer or phone. Once the printable is downloaded, you'll be able to print it out using whichever print program you have for your computer.
Make sure you select the "fit to paper" scale in your print program. If you don't select this setting, the printable will be too big for your printer.
For this printable, I would use card stock to print the cards out on. That way the cards will last awhile and can be used over and over.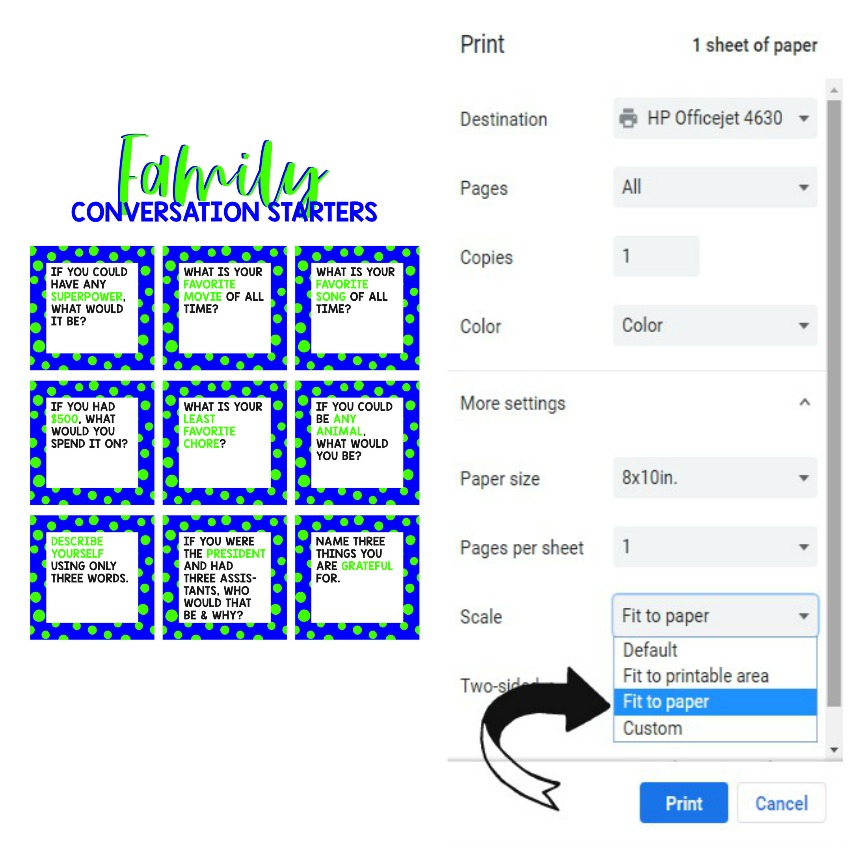 Remember, this a TWO-PAGE printable!
All printables are for PERSONAL use only! Please do not re-sell, redistribute or claim as your own.