only made with a cinnamon and sugar mixture…it was DELICIOUS!
Cinnamon/Sugar Pull Apart Bread…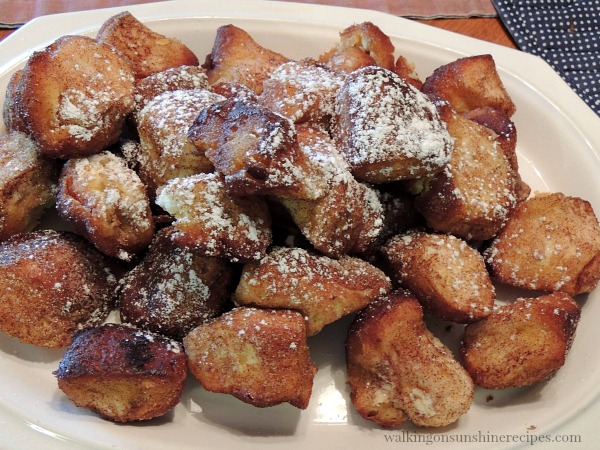 Ingredients:
1 stick of butter
1/4 cup sugar
1 TBS cinnamon
1 tube of Grands Biscuits
Begin by melting your butter.
I place the stick of butter in my bundt pan and place the pan
in the oven while it is pre-heating to 350…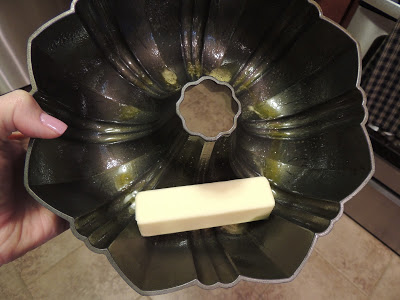 Mix the sugar and cinnamon together…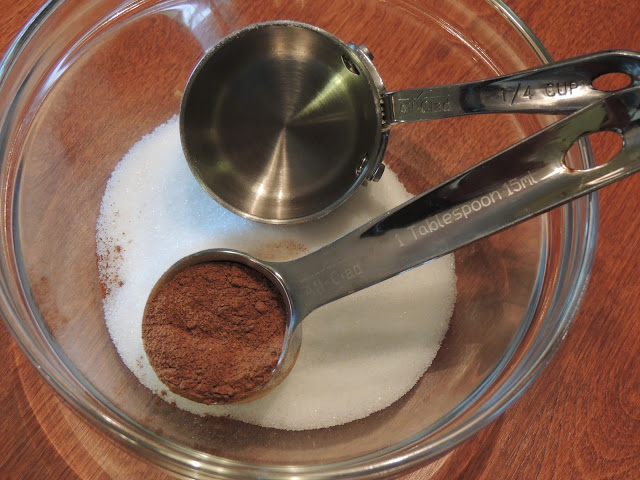 Open your tube of biscuits…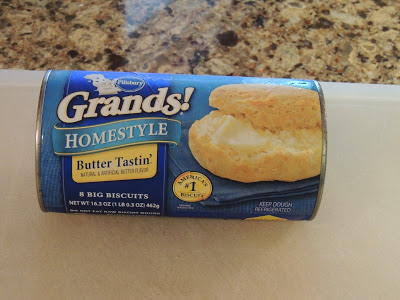 Cut each biscuit into 4 pieces…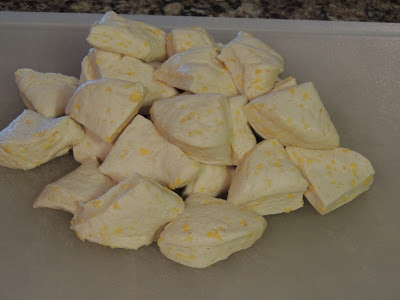 Place the cut up biscuits into a bowl and toss with the cinnamon/sugar mixture…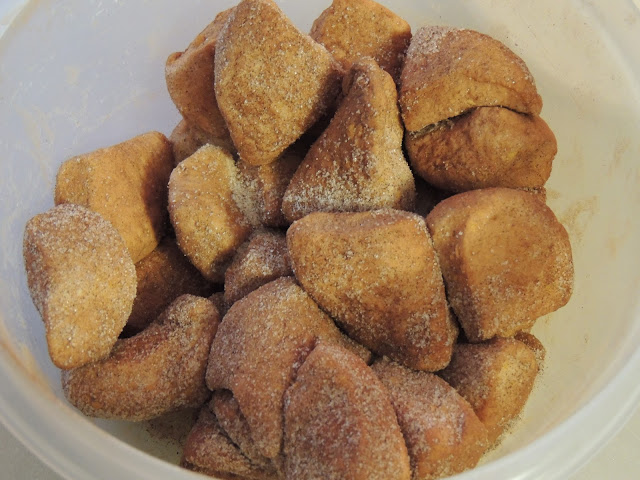 By now the butter should be melted and your oven preheated.
Start layering your biscuits in the pan…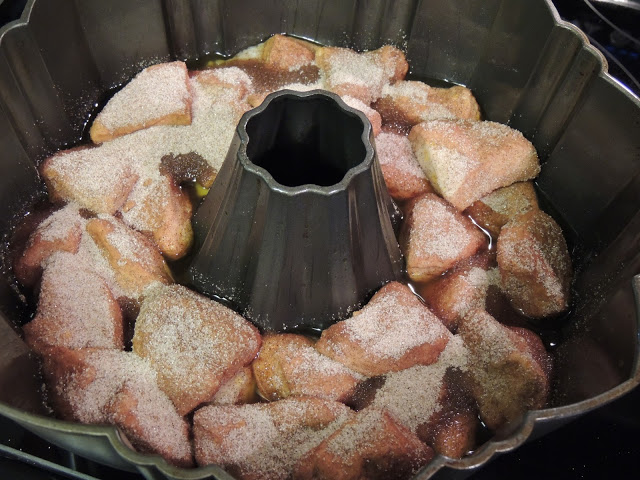 Bake for 20 to 25 minutes or until the biscuits are browned.
You should be able to just invert the bundt pan onto a platter.
I was impatient and began pulling the biscuits apart.
They are so DELICIOUS…
And even better sprinkled with powdered sugar…