Homemade ice cream recipes made with an ice cream maker and a few made without an ice cream maker. Grab a bowl and spoon and let's eat ice cream!
Check out all the other easy desserts available here on the site for you.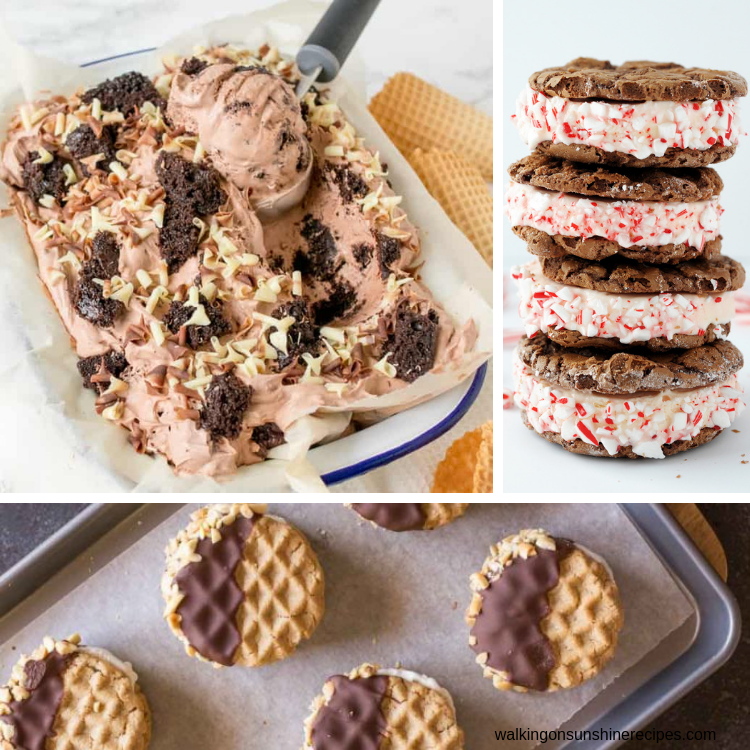 I scream, you scream, we all scream for Ice Cream! And not just regular ice cream, but how about these delicious Homemade Ice Cream Recipes!
Now that summer is here it's time to start enjoying delicious treats to help us cool down and what better way than with a bowl of delicious ice cream or an ice cream sandwich.
Some of these recipes I'm sharing with you today use an ice cream maker. However, there are also a few recipes that are no churn recipes. Which is a really easy way to make ice cream at home without having any special equipment.
Make sure you check out my very first recipe for Homemade Vanilla Ice Cream included in this fun roundup.
Table of Contents
Favorite Ice Cream Sandwich Recipes
Did you know that you can turn just about anything yummy and sturdy enough can act as a sandwich for you to wedge your favorite ice cream in between?
How about pairing mint chocolate chip between cake-like brownies? Or for a Neapolitan twist, try homemade strawberry ice cream nestled between one chocolate cookie and one vanilla sugar cookie.
Here are a few recipes you can use to make your own homemade ice cream sandwiches. Once the cookies or brownies are made, all you need to do is add the ice cream. How easy is that?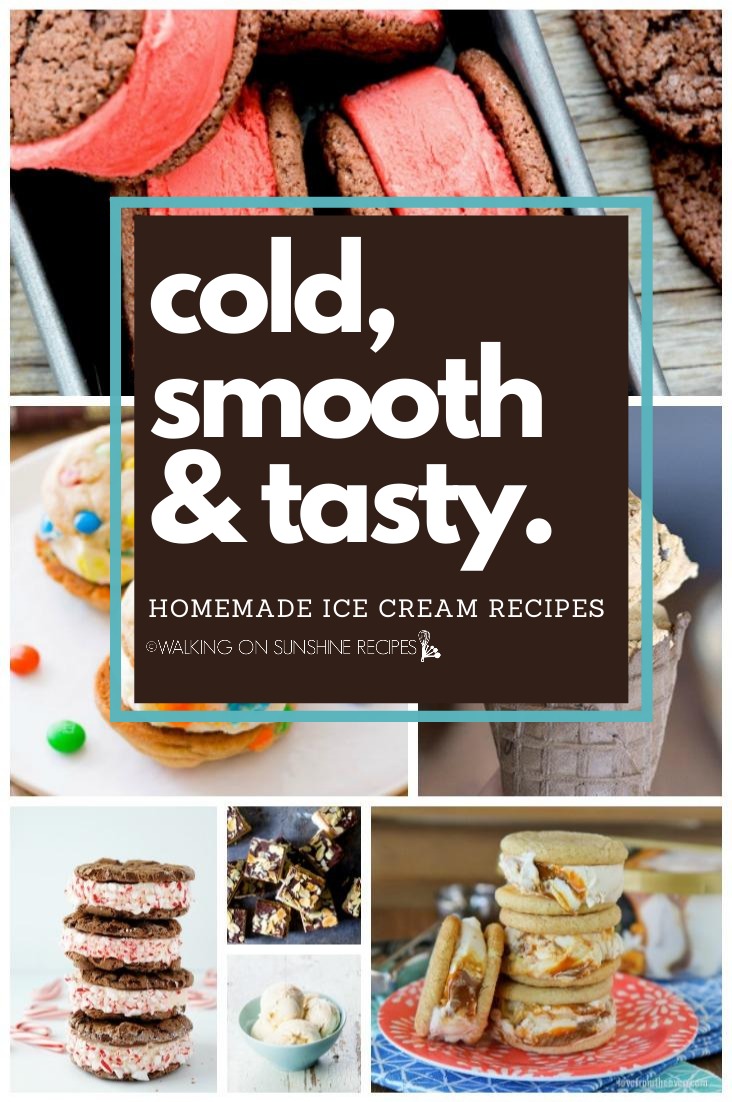 Helpful Kitchen Tools for Homemade Ice Cream
This post contains affiliate links. That means that if you make a purchase after clicking on a link I may earn a small commission at no extra cost to you. For more information, click here.
Homemade Ice Cream Recipes
I scream, you scream, we all scream for Ice Cream! And not just regular ice cream, but delicious Homemade Ice Cream!