Delicious homemade ice cream recipes made with an ice cream maker and without an ice cream maker.  Your family is going to love these recipes!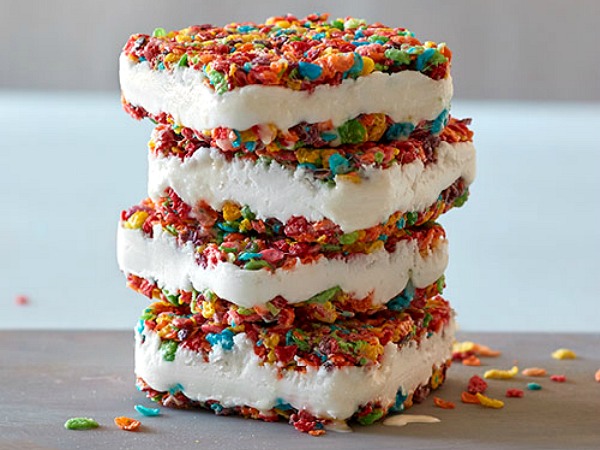 Homemade Ice Cream Recipes
I scream, you scream, we all scream for Ice Cream! And not just regular ice cream, but delicious Homemade Ice Cream! 
Now that summer is here it's time to start enjoying delicious treats to help us cool down and what better way than with a bowl of delicious Homemade Ice Cream.  Some of these recipes I'm sharing with you today use an ice cream maker and some recipes are prepared without an ice cream maker.
Favorite Ice Cream Recipe
What is your favorite ice cream flavor?  My hubby and son are big fans of anything peanut butter, so we usually have chocolate peanut butter ice cream in our freezer.
For me, it's chocolate chip mint! It's a flavor I usually only indulge in when we're out since I'm the only one in our household that loves that flavor.  Isn't that true of us moms, though?
Last year when we were visiting our son at Liberty University, we went to Cold Stone Creamery and I enjoyed a scoop of my favorite chocolate chip mint ice cream.  It was amazing!
But, let's talk about ice cream recipes you can make at home.  This is something I have never done! Some of the recipes being shared are for cakes and cones as well.  They all look amazing and will definitely keep your family cool this summer.
Homemade Ice Cream Recipes
Chocolate Cake Ice Cream from Simply Stacie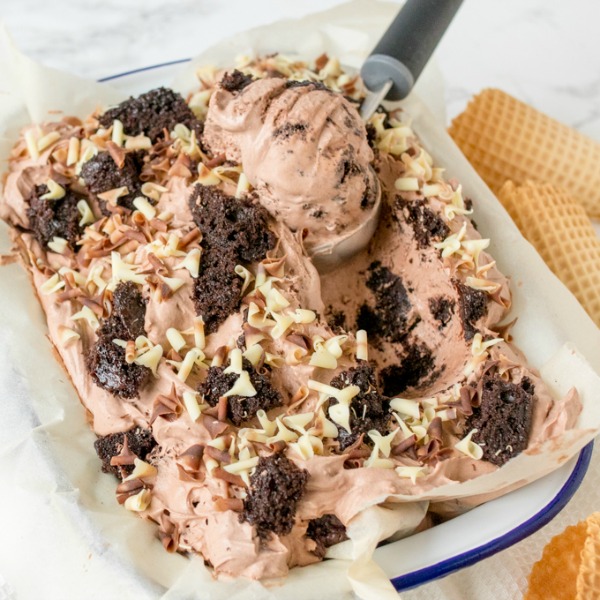 Blueberry Cream Cheese Ice Cream from Bunny's Warm Oven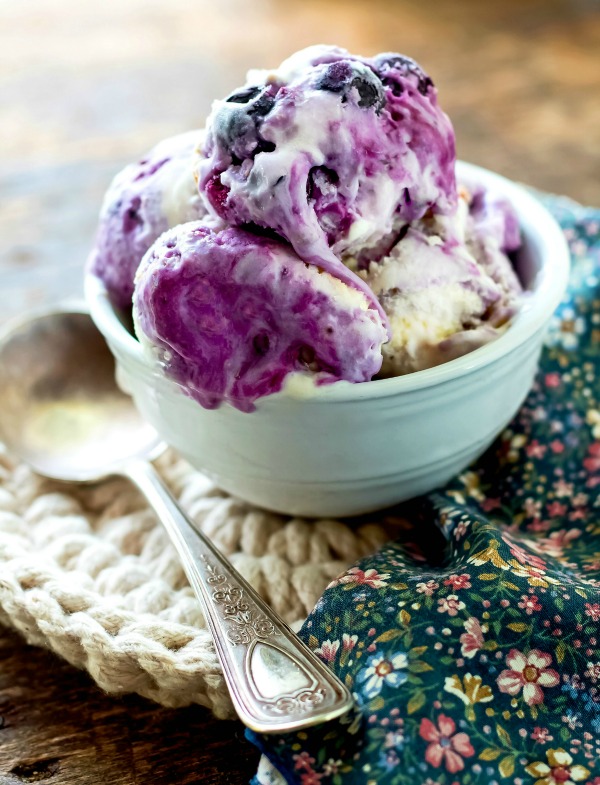 Mocha Ice Cream from Craft Create Cook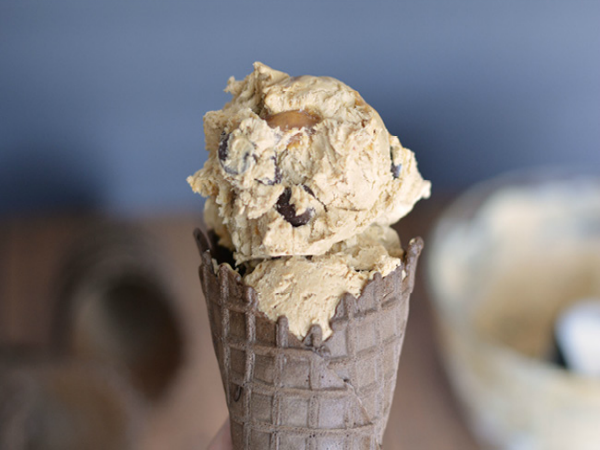 Chocolate Strawberry Ice Cream from NEPA Mom
No Churn Mint Chocolate Chip Ice Cream from The Neighborhood Moms.  This recipe is made without an ice cream maker.  I definitely need to try this recipe!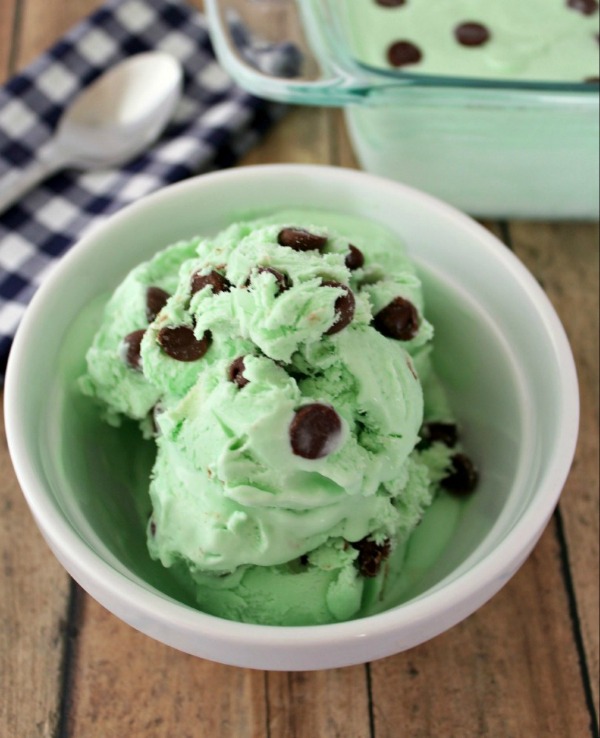 Cereal Ice Cream Sandwiches – these would be great for a party.  You can make them ahead of time and use any favorite cereal.
Homemade Rainbow Sherbet Ice Cream from My Mommy World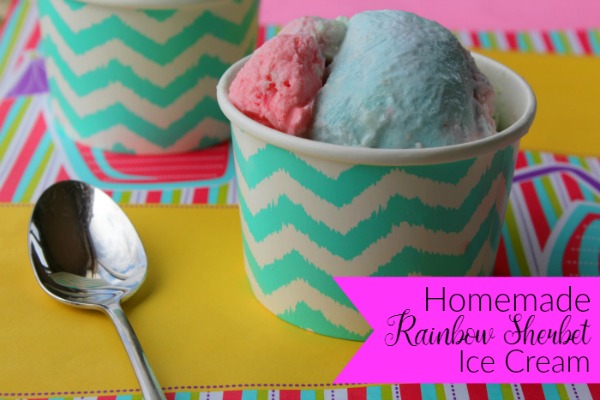 Reese Ice Cream from Simply Stacie
This recipe for Chocolate Dipped Confetti Cones makes enjoying ice cream fun!  I think the kids especially will enjoy helping you dip the ice cream cones into melted chocolate and then decorating them with their favorite sprinkles.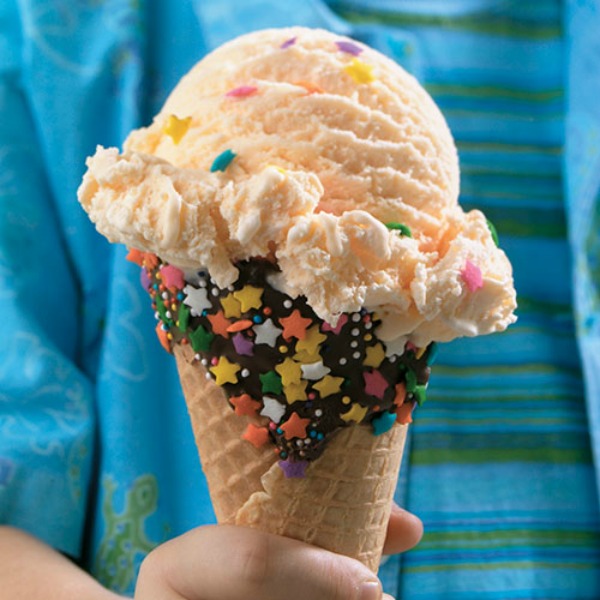 This post contains affiliate links. Your cost is the same, but I earn a commission when you shop through them.   For more information, click here.
More Information
More Information
More Information
More Information
More Information
More Information
More Information
More Information

Cool Whip Frozen Sandwiches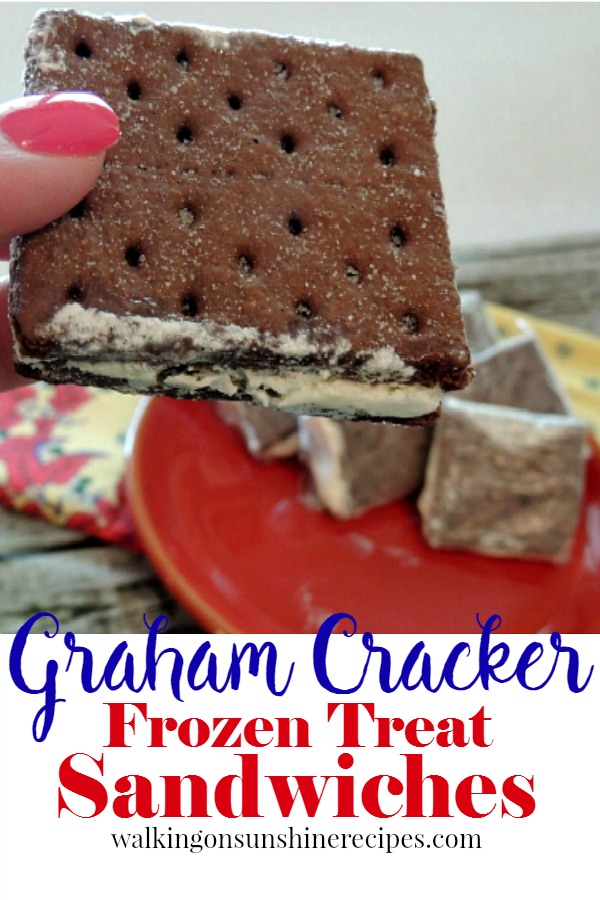 More Frozen Treats and Ice Cream Recipes