Homemade Pizza Recipes are featured as part of our Weekly Meal Plan with printable menus available for you to customize for your family's dinner. Use these recipes to inspire your meal planning this week.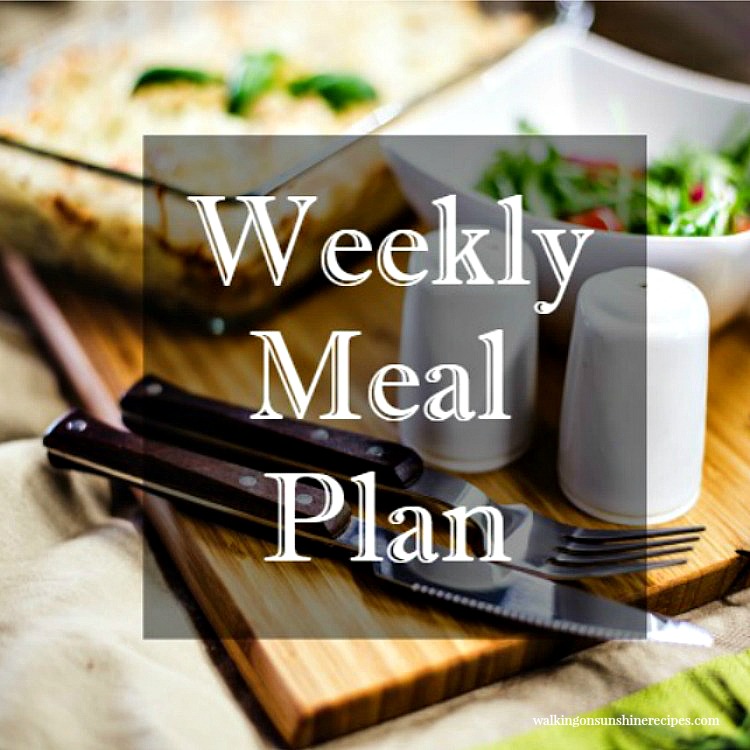 Happy Monday! The start of the new week is always exciting. And what better way to start the week than with planning out what you're going to be making for dinner every night for your family.
With the help of our Weekly Meal Plans that I share every week, I hope to ease the burden of trying to figure out what's for dinner every night of the week...well at least for FIVE nights this week.
Even on your best day, getting dinner on the table can be a struggle. Let's face it, we're all busy. Especially if you still have children at home who are involved in after-school activities. Even though our kids are grown, I only have a limited amount of time some nights to get dinner prepared.
Homemade Pizza Recipes
For these homemade pizza recipes, you can use pre-made pizza dough from the grocery store or even Walmart has a great brand that's usually around $1.00. I try to pick up a few when I'm at Walmart as they freeze really well too.
You can always make your own homemade pizza dough. It's not very hard! I have a great recipe here on the blog if you'd like to try it. Another option is to stop by your favorite pizza restaurant and ask to purchase a loaf of dough. I do this a lot as well.
This week's meal plan includes these yummy pizza recipes: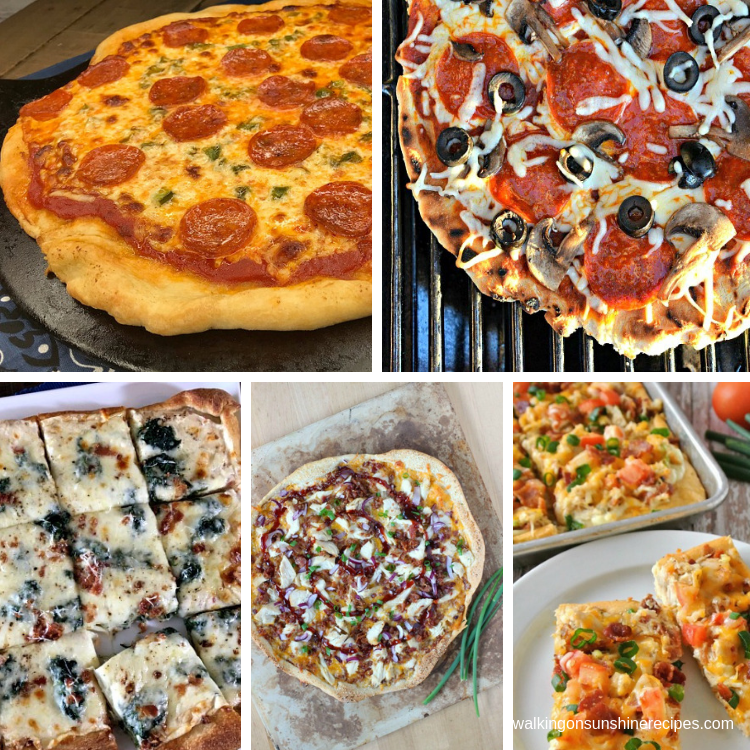 Weekly Meal Plan
If your family is like mine, they don't like having the same recipe over and over again. I think you're going to enjoy trying these new recipes this week.
I'm so happy we have our Weekly Meal Plan to help every week to make sure we have good meals on the table every night for our families. If you're struggling with getting meals together and on the table every night, I suggest you start planning out your meals by using one of the free printables below.
FREE WEEKLY MEAL PLAN PRINTABLES
Once you sign up to join my newsletter, you'll have access to my printable's library where you can download the meal plan, grocery list, freezer list and pantry list printables available. Click HERE to sign up…it's easy!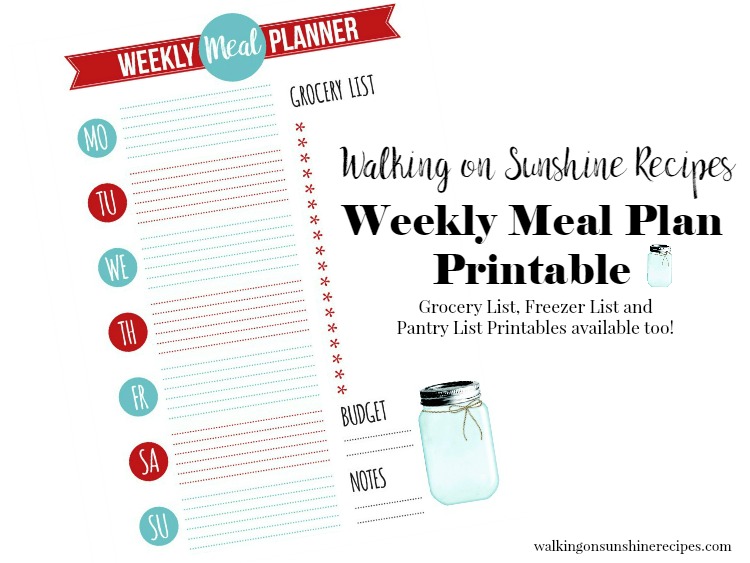 Weekly Meal Plan PrintablesClick HERE to Print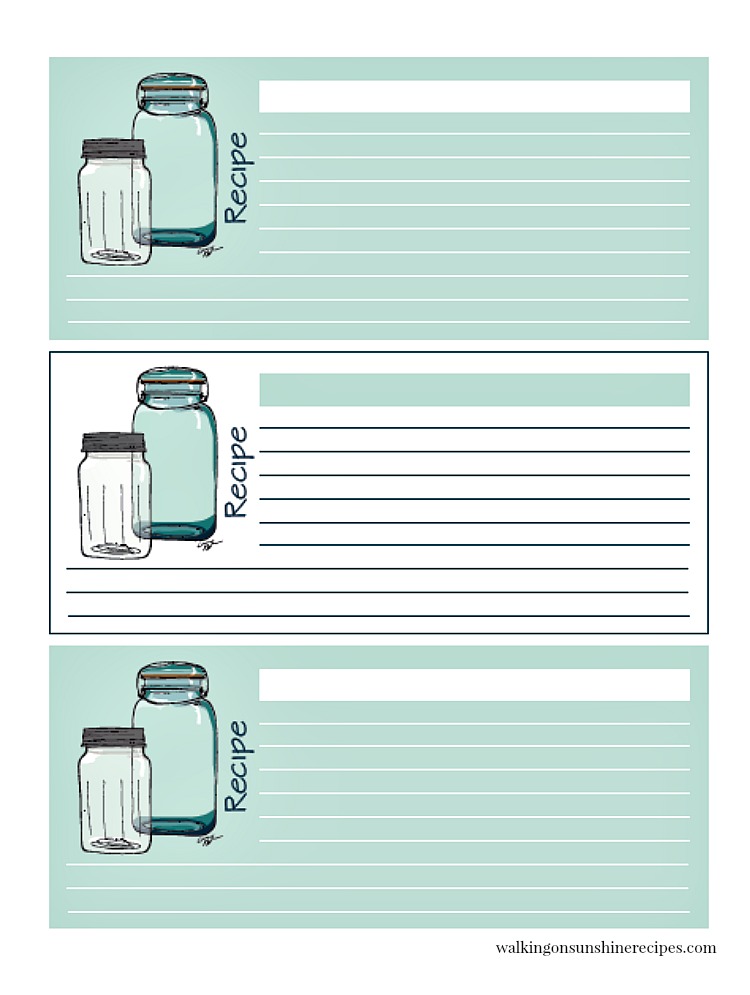 Recipe CardsClick HERE to Print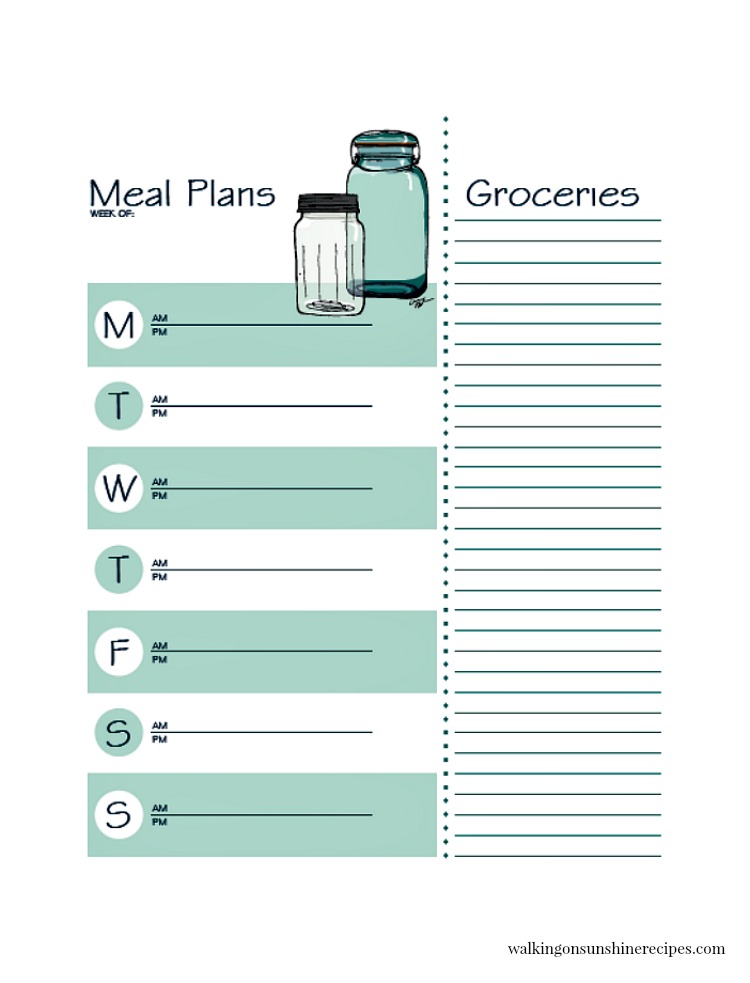 Meal Plan and Grocery ListClick HERE to Print
Pantry, Freezer and Grocery ListsClick HERE to Print
Weekly Meal Plan
This week's meal plan is all about pizza. Homemade Pizza can be great for dinner! These recipes I'm featuring this week are all delicious and your family is going to love them.  Add a large tossed salad to complete the meal and everyone is happy...especially you! 

In case you're looking for more dinner ideas, check out the past Weekly Meal Plans available on the site for you: