How to Freeze Raw Cookie Dough is an easy way to enjoy fresh baked cookies without all the work of baking a large batch of cookies.  It's a great tip that I use often and once you see how easy it is, you'll be freezing cookie dough as well!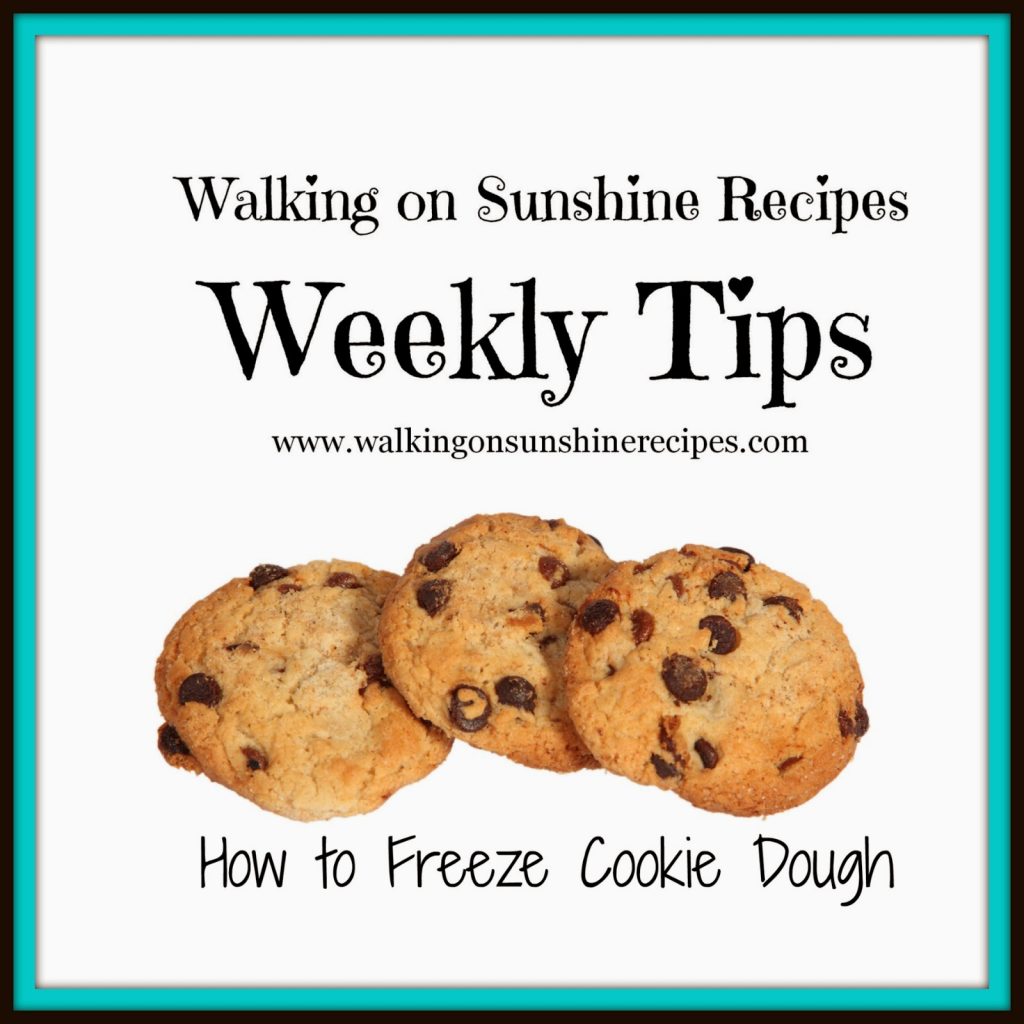 How to Freeze Cookie Dough
Who doesn't love homemade cookies fresh from the oven?  But sad to say, some days we're just too busy to bake.  Today I'm going to share with you an easy tip for freezing raw cookie dough so you can have fresh baked chocolate chip cookies any time the cravings come!
Tips on Freezing Raw Cookie Dough
The next time you are baking cookies, double the recipe.
Bake only what you need at the moment and freeze the rest.
Scoop out the extra cookie dough and place on a baking tray.
Place the baking tray into the freezer for about 30 minutes.
Once the cookie dough balls have frozen, place them in a freezer bag and keep in the freezer.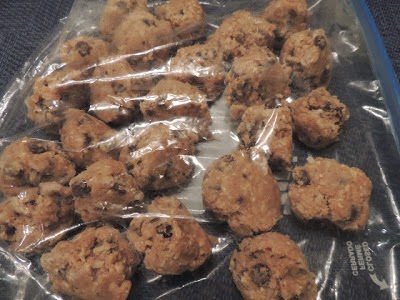 How to Bake Frozen Cookie Dough
Remove as many cookie dough balls as you want.
Place on a baking tray that's been lined with parchment paper.
Bake the cookies according to the directions on the original recipe.
Enjoy with a tall glass of ice cold milk.