Today I'm going to share with you a tip on how to make the best basil pesto sauce recipe. I know you're going to love this as much as we do!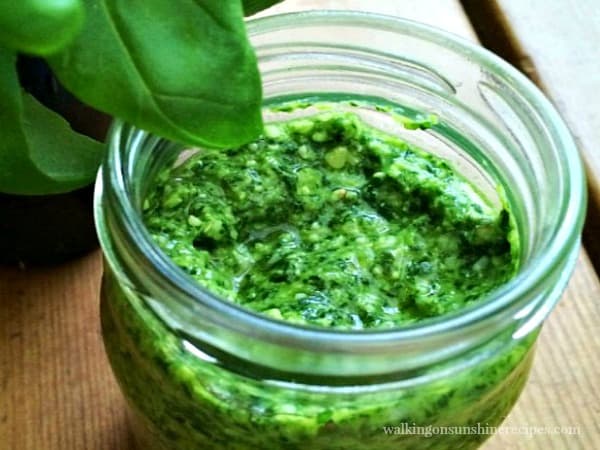 Who doesn't love pasta? When we were first married we lived on pasta. I think we probably had it three or more times a week.
It was and is an easy meal to prepare and it is so versatile. You can put just about any sauce on top of cooked pasta and add a nice tossed salad and dinner is served.
Homemade Basil Pesto Sauce
Here are just a few fun facts about basil and pesto:
Besides tomato sauce, pesto sauce is a huge favorite for many people.
Made with fresh basil, pesto sauce can be used in many recipes besides as a sauce for pasta.
Basil has become one of the most recognizable herbs because of Pesto!
Basil is a very fragrant plant and there are over 60 different types of basil to plant all of which differ in taste.
Basil is also an excellent source of Vitamin K, Vitamin A and Vitamin C.
It's also a good source of calcium, iron, magnesium and omega-3 fatty acids.
How to Store Pesto
Pesto is best when used right away, but if you can store in an air-tight container for up to a week in the refrigerator. The color can turn a little brown, so it is recommended that you add a layer of olive oil to the top of the pesto and cover tightly. When you need to use the pesto again, just stir the olive oil into the pesto and you're good to go!
How to Freeze Pesto
You can freeze pesto to use at a later date. The best way is to add the pesto sauce to ice cube trays and allow the sauce to freeze. Then remove the basil ice cubes from the tray and store in a freezer safe bag. Pesto that has been frozen like this can last for up to six months in the freezer.
How to Use Pesto Sauce
Of course, the best way to enjoy your fresh pesto sauce is right over hot pasta! But here are a few other recipes for you to use that I know your family will enjoy:

Grilled Pesto Panini Sandwiches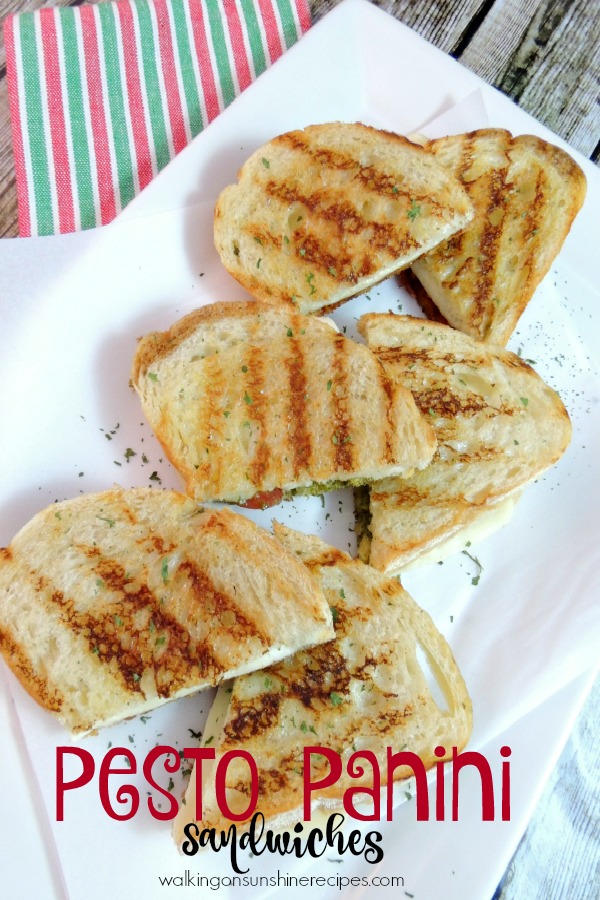 Chicken Stuffed with Mozzarella, Tomato, Pesto and Spinach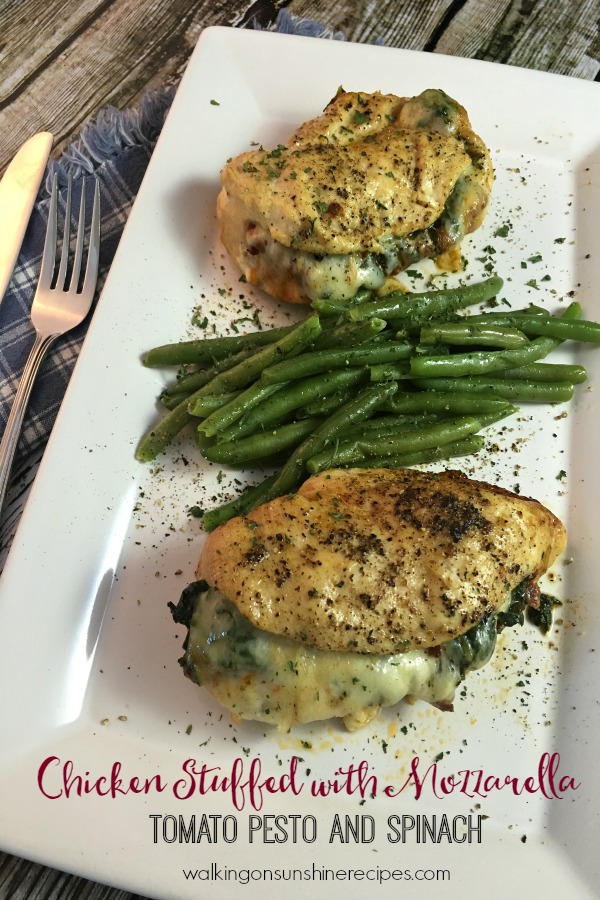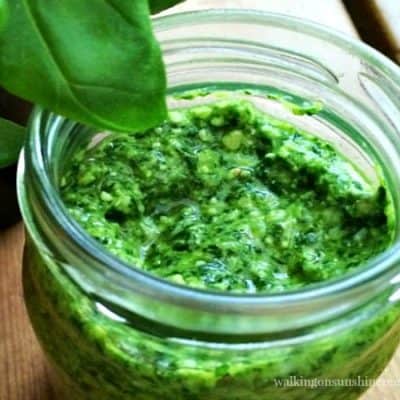 Homemade Basil Pesto Sauce
Ingredients
3

cups

fresh basil leaves

1 1/2

cups

chopped walnuts or pine nuts

4

cloves

garlic; peeled

1/4

cup

grated Parmesan cheese

1

cup

olive oil

salt and pepper to taste
Instructions
In a food processor, blend together basil leaves, nuts, garlic, and cheese.

With the motor running, slowly pour in the olive oil until emulsified.

Season with salt and pepper to taste.