It's been a rough couple of weeks here for me. First I was hospitalized for an intestinal infection and then last week I had heart ablation surgery to correct an irregular heartbeat I've had for years. I'm happy to say that the ablation went well and I am off my heart medication and my heart rate has been pretty normal over the past few days.
With all that being said, I'm happy I've found a few yummy EASY recipes to be able to prepare for my family. These Chicken Pesto Kabobs are a great recipe…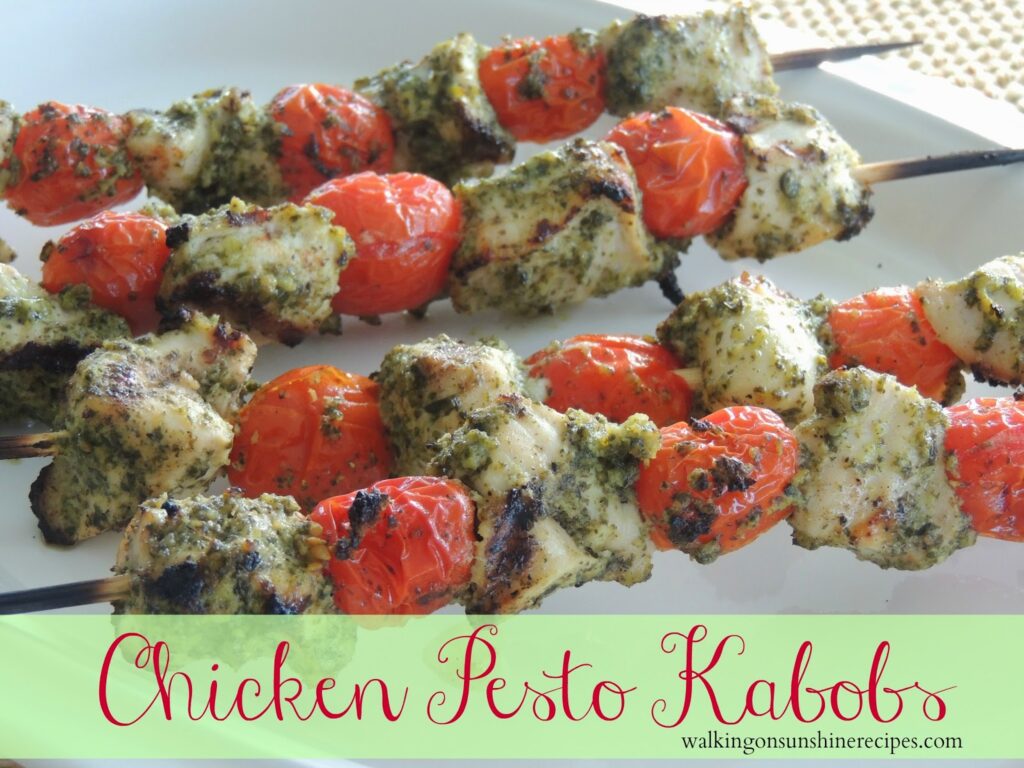 Chicken Pesto Kabobs
(Originally recipe posted on SkinnyTaste)
Ingredients:
Chicken cutlets
Grape tomatoes
Pesto sauce
Bamboo skewers
Directions:
Cut the chicken cutlets into pieces.
Combine the chicken pieces with the pesto sauce and allow to marinade for a few hours.
Soak the bamboo skewers in water for at least 30 minutes to prevent them from catching on fire when grilling.
Add the chicken pieces to the bamboo skewers alternating with the grape tomatoes.
Place the kabobs on a heated grill and cook till the chicken is completely cooked.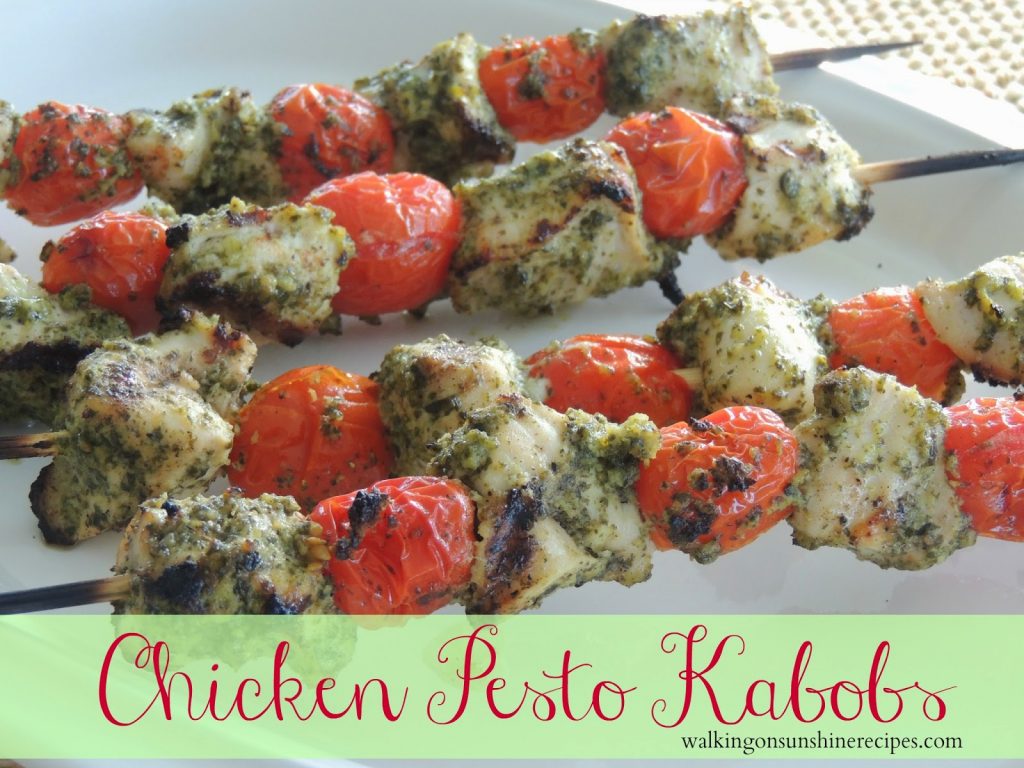 This is an easy and delicious recipe.
I served the chicken kabobs over rice along with some steamed broccoli.
SkinnyTaste uses a homemade pesto sauce, but I used a store-bought one. Please head over to SkinnyTaste HERE for her recipe for pesto sauce…it sounds amazing!