An easy and inexpensive patriotic table centerpiece that's pretty enough to leave up all summer long.  It's especially lovely at night with the candles lit and flickering as the sun goes down. After you put your 4th of July Foods list and menu together, let me show you how to make this really cute centerpiece.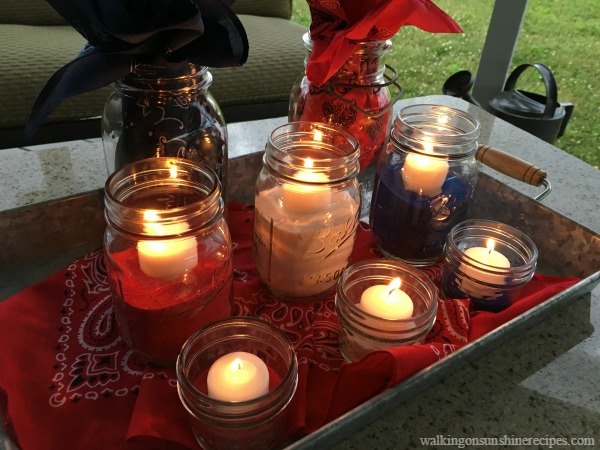 Creating your own Patriotic Table Setting isn't difficult especially if you have a few extra mason jars lying around your house.
This centerpiece is also easy and inexpensive and you can use it for any summer party celebration. I really think it's fun to decorate your outdoor space with a patriotic theme all summer.
Mason Jar Collection
I love mason jars and used them for my daughter's bridal shower last year. Here's a photo I've shared before on the blog of just a little of my collection of blue mason jars.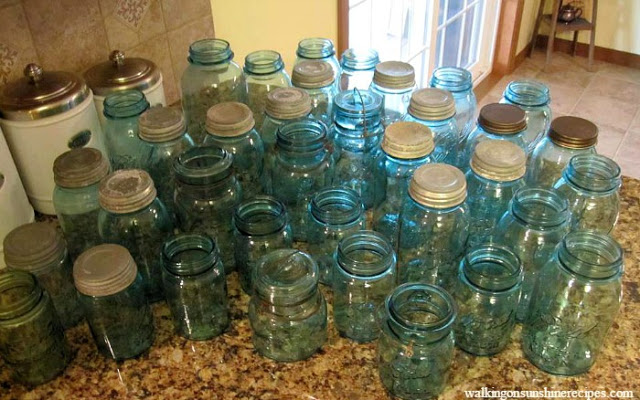 I keep all these blue mason jars on top of our kitchen cabinets. In fact when we redid our kitchen a few years ago, we purposely did NOT choose the popular taller cabinets so I could continue to display my mason jars on the top.
Patriotic Table Settings
Whether or not you're hosting a summer party over the Fourth of July weekend, this Patriotic Table Setting is fun all summer long. You could even change the color of the sand for different holidays.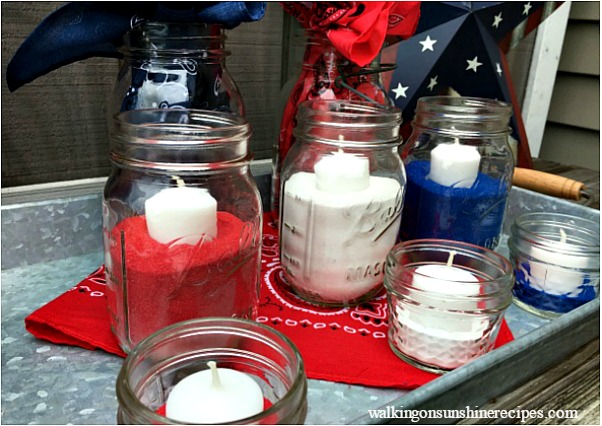 Main Supplies Needed
This post contains affiliate links. That means that if you make a purchase after clicking on a link I may earn a small commission at no extra cost to you. For more information, click here.
White candles
Red, white or blue bandanas
More Information
More Information
More Information
More Information
More Information
More Information
More Information
More Information
More Information
More Information
More Information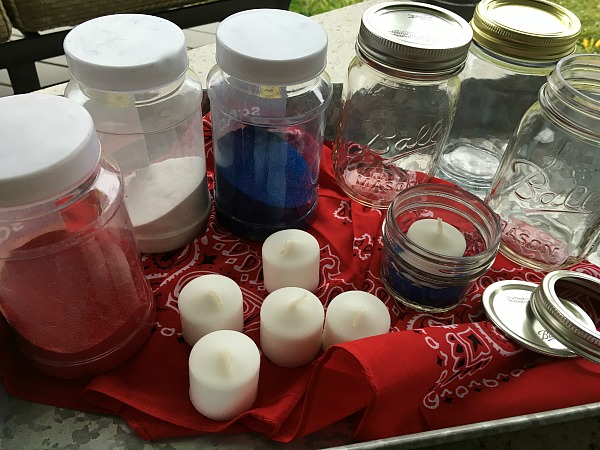 Directions
To put the patriotic table centerpiece together, all you need to do is add a different colored sand to each mason jar.
Add a candle to the top of each mason jar and add the jars to the tray with the bandanas. Make sure you set them up on the tray in the proper order: red, white and then blue.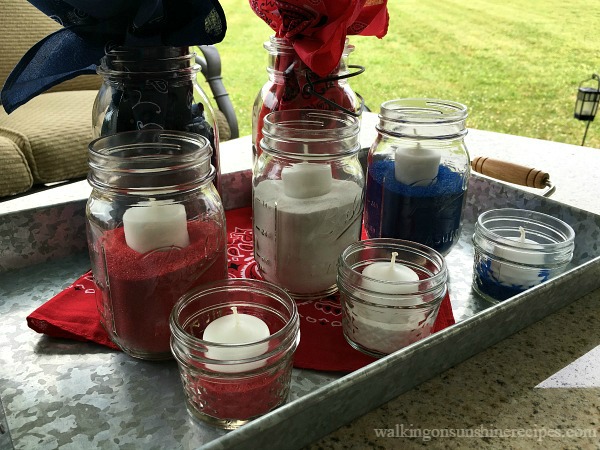 I love the way the centerpiece looks with all the candles lit. There's nothing like candlelight on a beautiful summer evening on the back porch.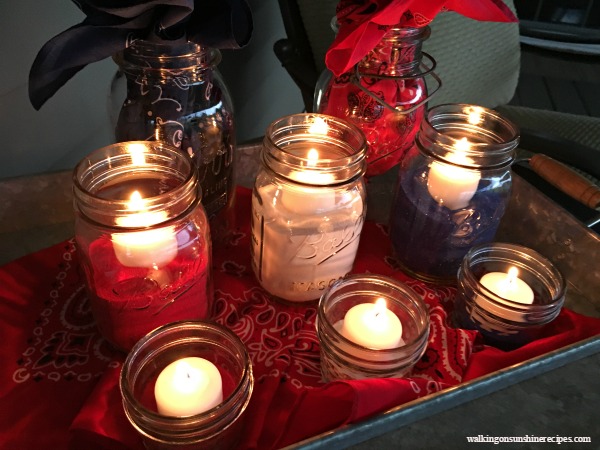 Check out these Red, White and Blue Recipes