Whether you're cooking for a crowd or cooking for two, you're going to love these July 4th Menu Ideas and 4th of July Foods I put together to help plan your Independence Day Celebration.
Let me show you how easy it is to throw an amazing party this summer when you have everything planned out ahead of time!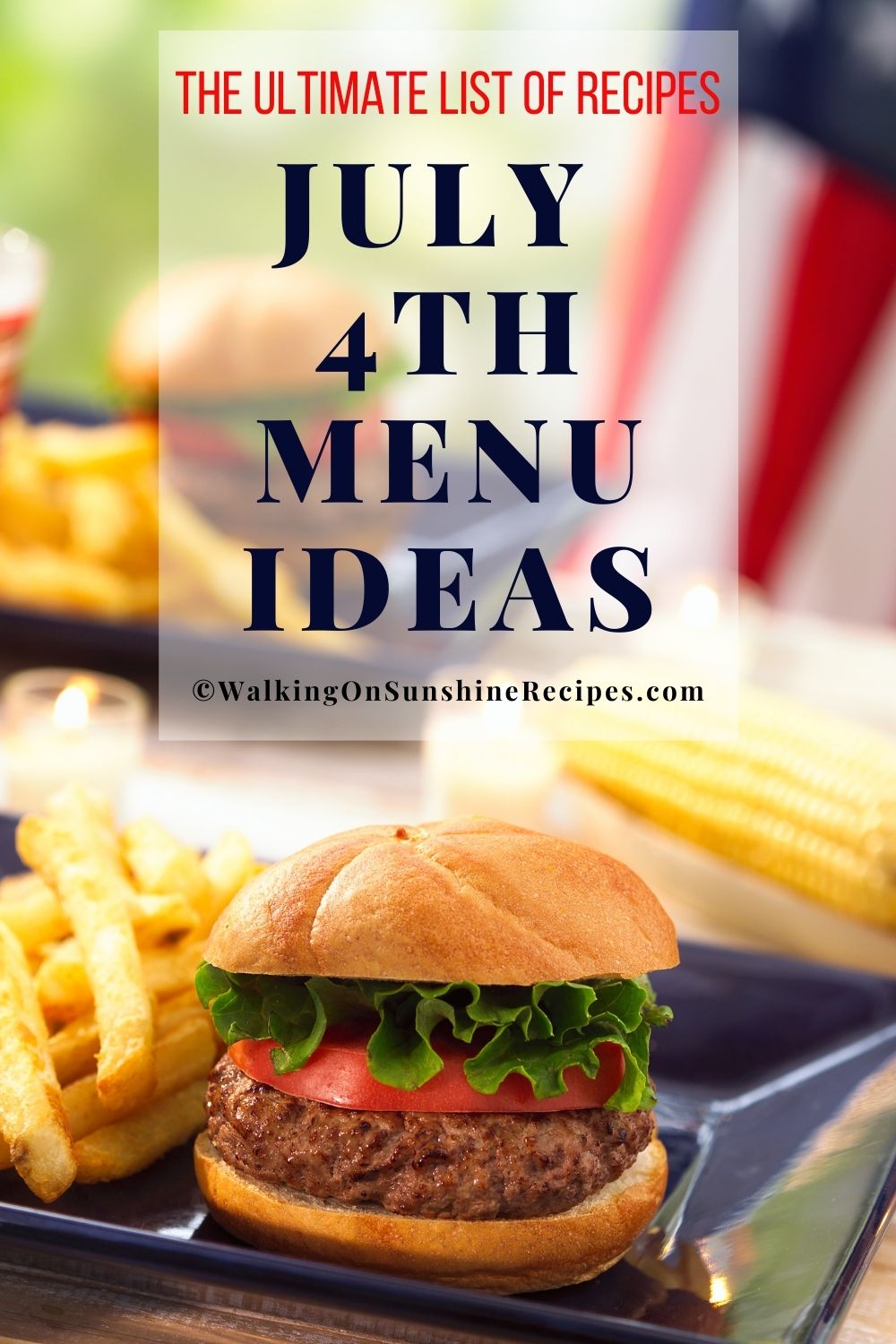 This recipe has been updated since it first appeared in 2018 with new photos and information. I hope you enjoy the updates as much as I enjoyed working on them!
Have you decided how you're celebrating? Are you hosting a party or going to a party at someone's house? It's always fun to choose from a list of Traditional 4th of July Foods when planning any summer barbecue or get together.
The more important question is, do you have your menu planned? I had some help in putting the following menu together from a few of my blogging friends. Any combination of these recipes will be perfect added to your menu.
Dessert for our July 4th Menu Ideas is going to be easy. Let's choose from a delicious 4th of July Cupcakes roundup. Make sure you check out the FREE Printable Cupcake Toppers and Wrappers to use.
Maybe you want to include a few diet-friendly recipes for your summer menus? Check out my 4th of July Healthy Food Ideas and recipes.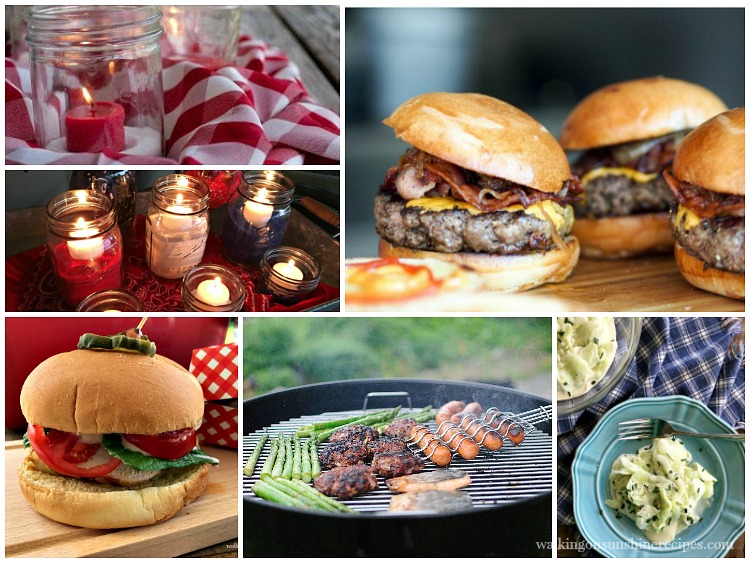 Delicious Appetizers
4th of July Appetizers are probably my favorite part of the meal. I love finger food, dips and chips. Here are a few more menu ideas:
Delicious Side Dishes
July 4th Side Dishes are meant to compliment the main course. But for your guests who don't eat meat, the side dishes may be their main course. Here's a great list of menu ideas:
Burgers, Ribs, Steak, Chicken and Hot Dogs
Delicious Drinks Perfect for the Celebration
July 4th Menu Ideas and Recipes
A great collection of recipes and July 4th menu ideas for your Independence Day celebration. Let me show you how easy it is to throw an amazing party this summer!