Keto-Friendly Recipes are featured as part of our Weekly Meal Plan with printable menus for you to customize for your family's dinner. Plus a Keto Friendly Food List printable for you to help you plan your meals if you're starting the new year wanting to eat healthier.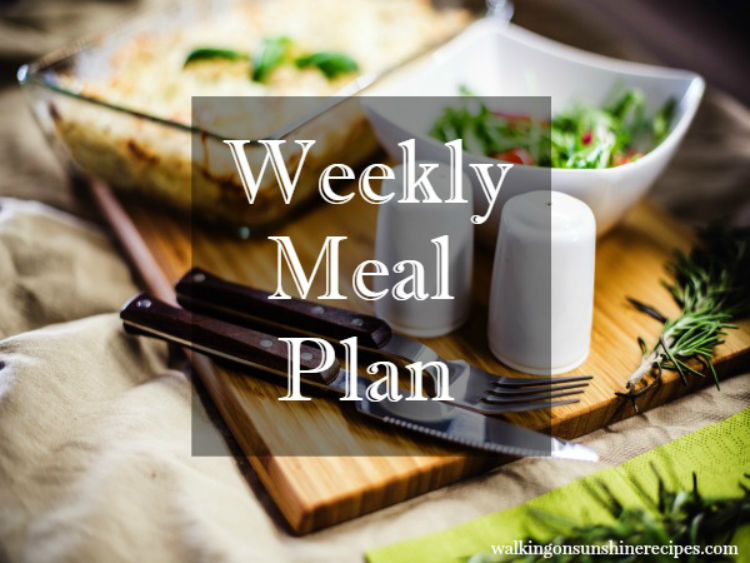 But what exactly is a keto-friendly recipe? A keto diet is also known as a low carb diet. It's referred to as many different names such as a ketogenic diet, low carb diet, low carb high fat diet. And to go along with our meal plan this week, I created a printable list of low carb foods for you to use when planning your weekly meals.
Weekly Meal Plan - Keto Friendly Recipes
If your family is like mine, they don't like having the same recipe over and over again. I think you're going to enjoy trying these new recipes this week. I also found it easier to plan meals when I wrote them out on a calendar or notebook.
That way I could also keep track of what functions were going on in school or church. On those crazy busy nights, we would have a very simple meal. But I needed to plan things out and that's where our meal plan comes in handy.
I'm so happy we have our Weekly Meal Plan to help every week to make sure we have good meals on the table every night for our families. If you're struggling with getting meals together and on the table every night, I suggest you start planning out your meals.
In case you're looking for more dinner ideas, check out the past Weekly Meal Plans available on the site for you:
FREE WEEKLY MEAL PLAN PRINTABLES
Once you sign up to join my newsletter, you'll have access to my printable's library where you can download the meal plan, grocery list, freezer list and pantry list printables available. Click HERE to sign up…it's easy!

There are TWO new printables to help you this week. The Weekly Meal Plan Printable and the Keto Friendly Food Lists. Once you sign up for my weekly newsletter, you'll be able to download these two printables plus the other printables I create.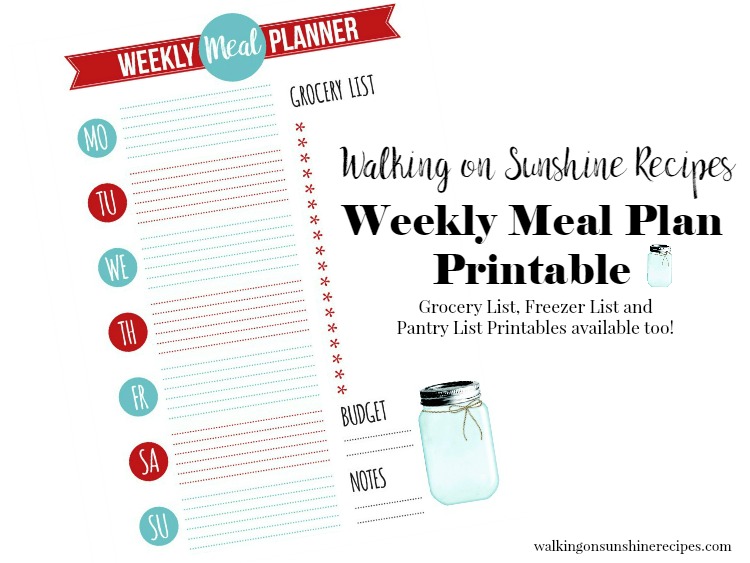 Weekly Meal Plan PrintablesClick HERE to Print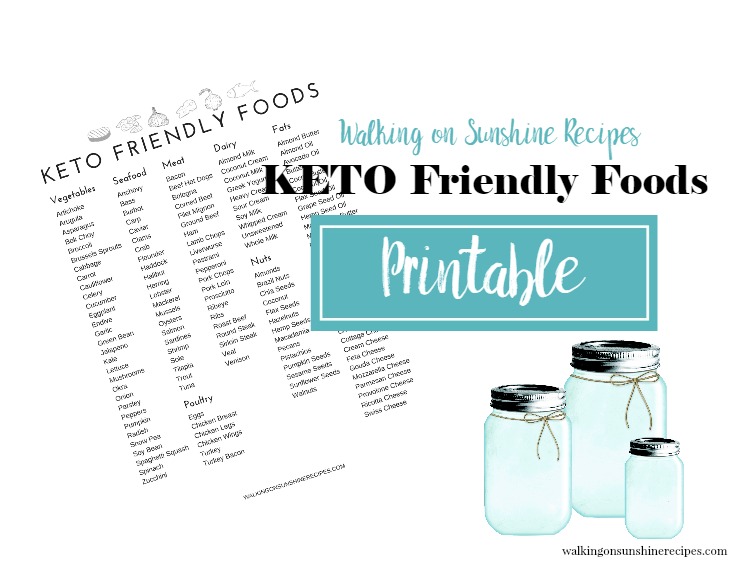 Keto Friendly Food ListClick HERE to Print
Keto Friendly Dinner Recipes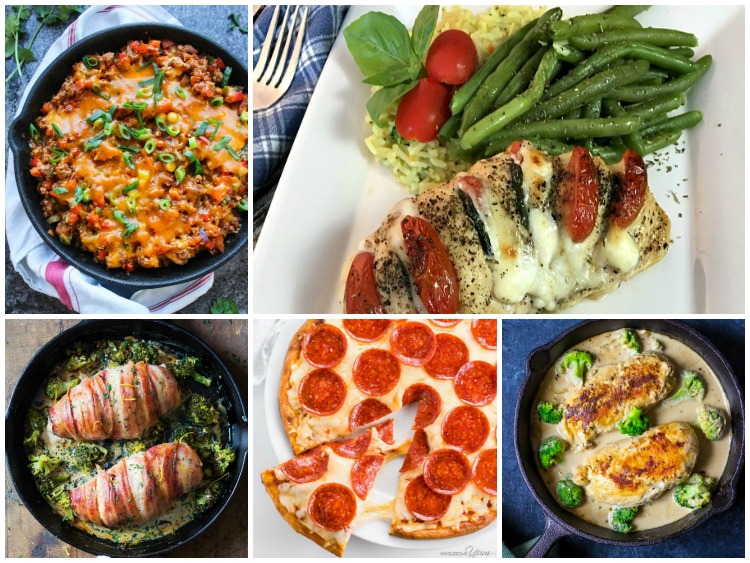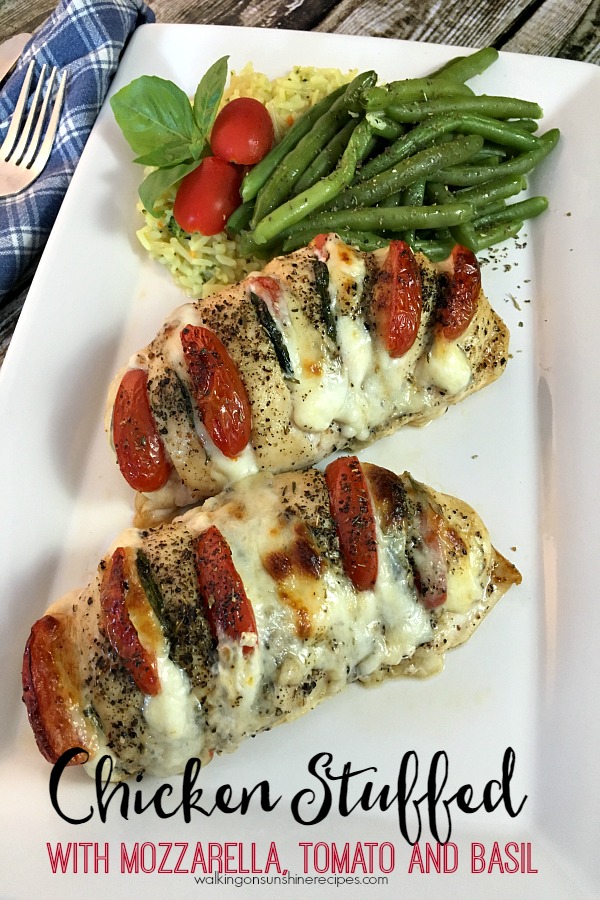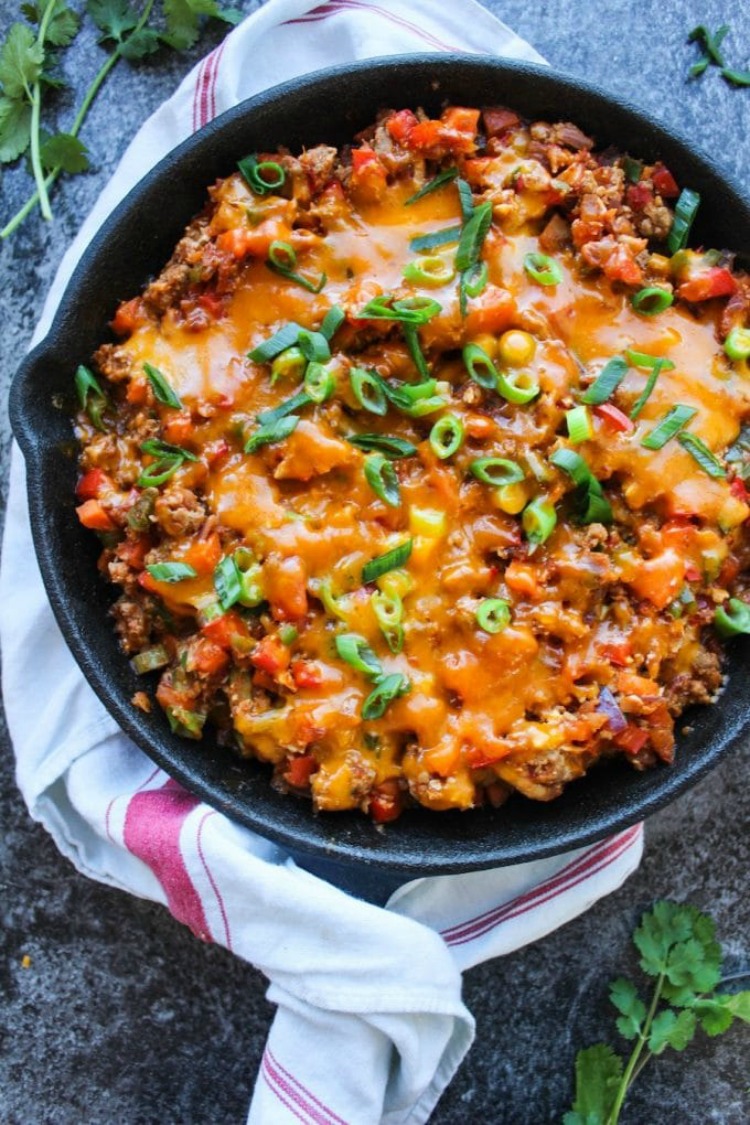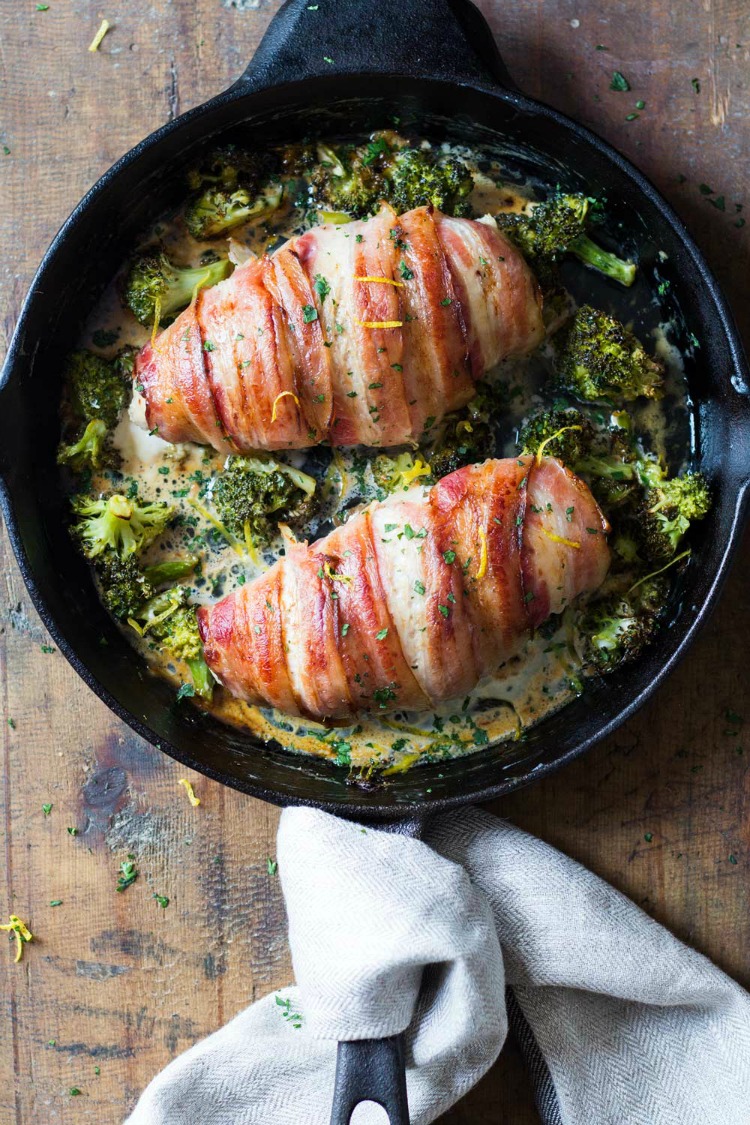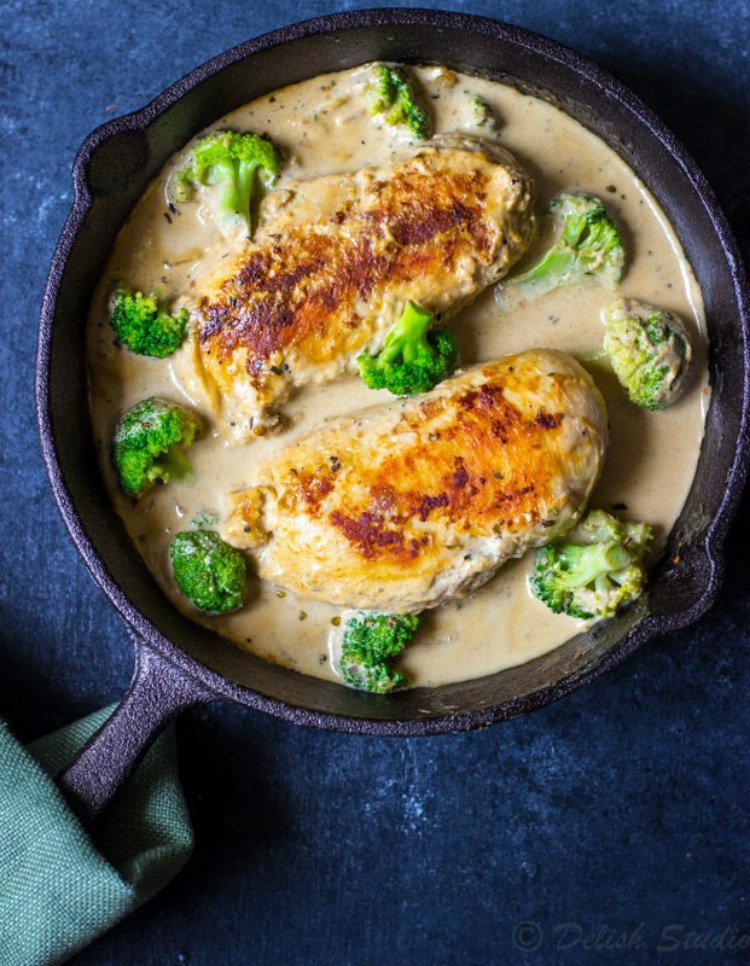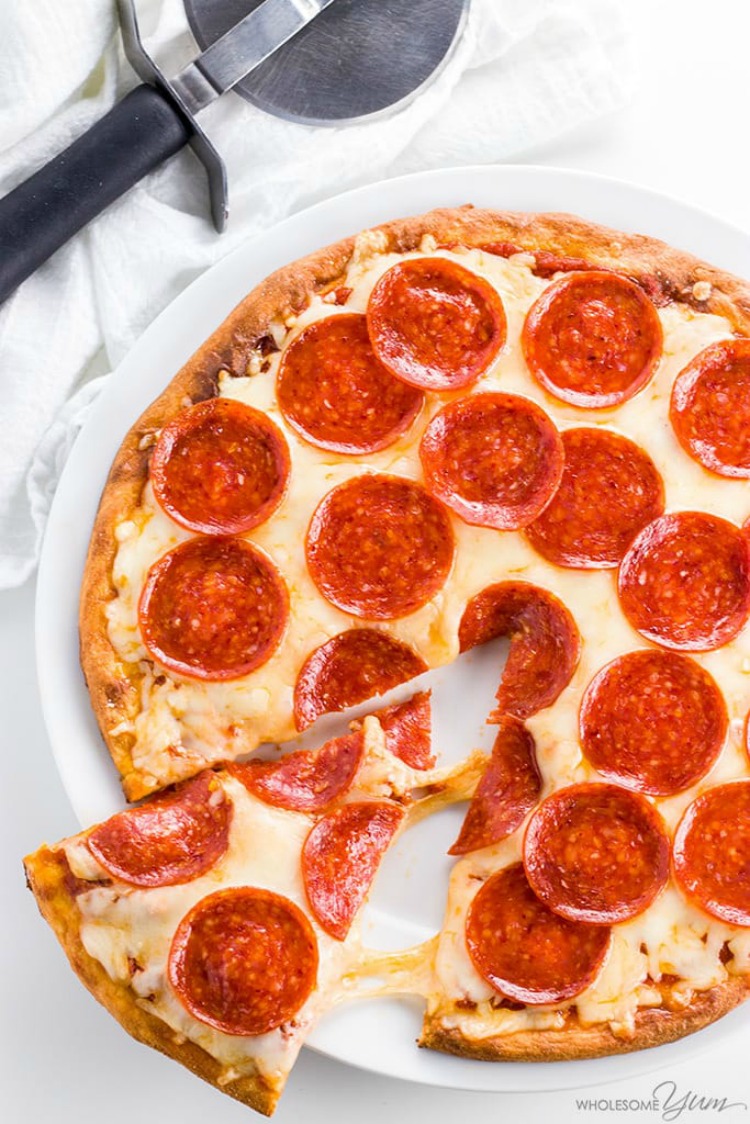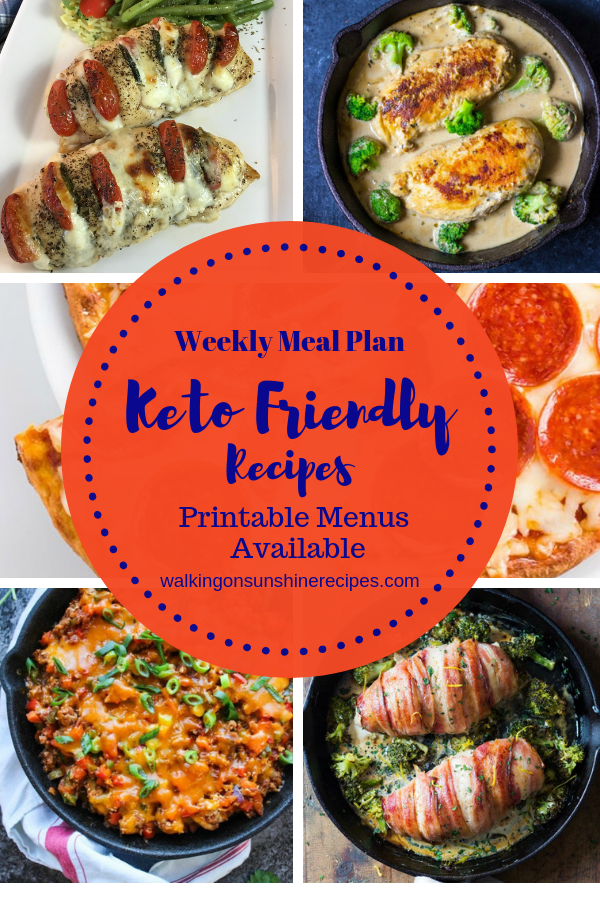 This post contains affiliate links. Your cost is the same, but I earn a commission when you shop through them. For more information, click
here
.
More Information
More Information
More Information
More Information
More Information
More Information
More Information
More Information
More Information