If you're searching for easy and fast ways to prepare chicken cutlets, then your search ends here! This collection of One Pan Chicken Cutlet Recipes will help you get dinner on the table in under 30 minutes.
And all the recipes are made using one pan...so you know cleanup will be easy!
Included in this collection are recipes for Skillet Chicken Marsala, Marry Me Chicken and a delicious Chicken Spinach Pancetta.
Check out all the other Chicken Cutlet Recipes  for even more delicious ideas to help you get dinner on the table every night!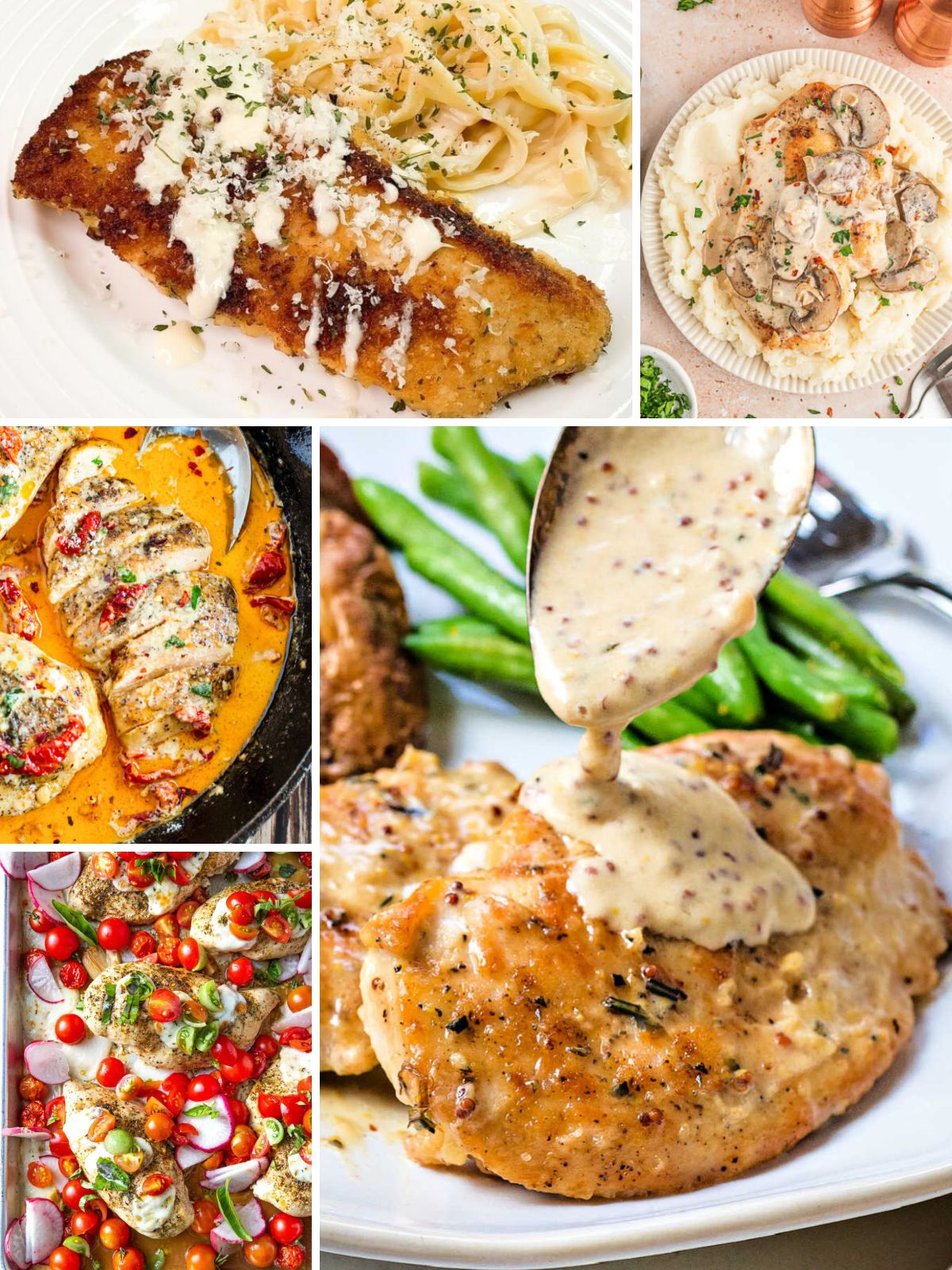 The amazing thing about chicken cutlets is that they cook quickly, making busy weeknights a breeze. The recipes included in this collection are ready in about 30 minutes and have been tried and tested, proven to be delicious!
Looking for more Family Dinner Ideas that are chicken to add to your Weekly Meal Plan? Try my Air Fryer Chicken Breast, Stuffed Chicken Cutlets, and even my Hasselback Chicken Recipe. Yum!
👩‍🍳How long to Cook Chicken Cutlets on Stove?
When it comes to cooking chicken cutlets in one pan on the stove, keep in mind the following tips:
Chicken cutlets are pretty bland so make sure you season them! Use a combination of salt, pepper, and your favorite herbs or spices to add flavor.
If the chicken cutlets are thick, you'll need to pound them to an even thickness. This will help them cook evenly.
Try not to overcrowd the pan when cooking them on the stovetop. That will only result in the chicken steaming instead of frying.
Once the chicken cutlets are thin, they will cook fast! So be prepared for them to be ready in about 3-4 minutes per side.
Always use a meat thermometer to check the internal temperature. It should reach 165°F. This is my favorite digital meat thermometer you can purchase on Amazon.
Once the chicken is cooked and removed from the heat and allow them to rest a few minutes. This will help retain the juices and ensure they stay tender and juicy.
🌟Tips for making Thin Chicken Cutlets
A chicken cutlet is a chicken breast with the tender removed. It is sliced horizontally and pounded into thin pieces.
If you're not entirely sure how to slice and pound a chicken cutlet thin, check out my detailed instructions with step-by-step photos, on how to get chicken cutlets thin.
It really does make a change in the taste of a lot of these recipes when the chicken breasts are sliced and pounded thin.
🛒Helpful Kitchen Tools
4 Pieces Breading Trays SetMore Information
Stainless-Steel Breading TraysMore Information
The Pioneer Woman Baking DishMore Information
Digital Instant Read Meat Thermometer KitchenMore Information
Meat Tenderizer, Heavy Duty Hammer MalletMore Information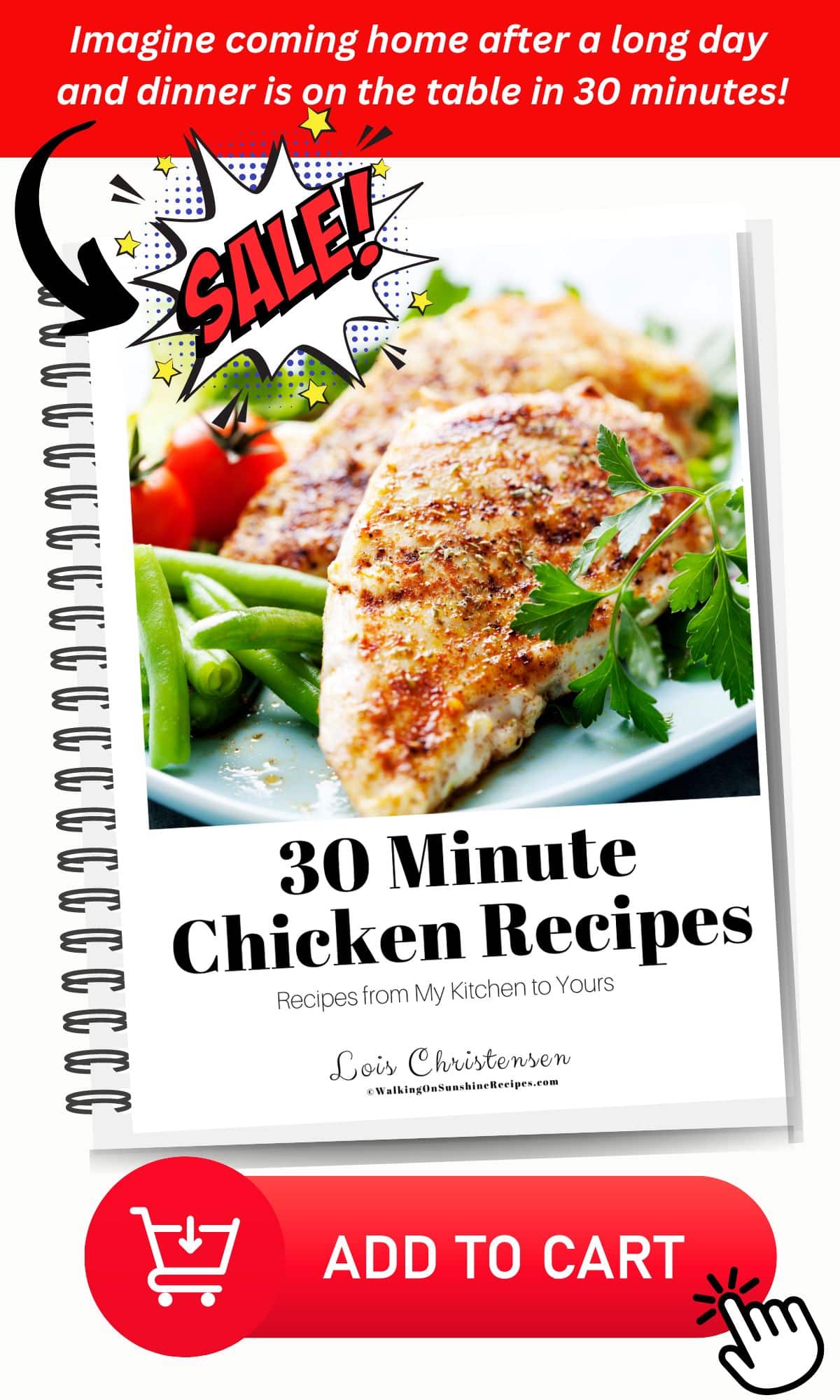 📇Recipe Collection
⭐Before You Begin! If you make any of these recipes, please leave a review and star rating. This helps my business thrive and continue providing FREE recipes.
One Pan Chicken Cutlet Recipes