Chicken cutlet recipes are on my meal plan at least twice every week. And why not? They're thin slices of boneless, skinless chicken breast that will cook quickly and evenly compared to the full-sized breasts. Perfect for quick and easy recipes on busy weeknights. Let me show you exactly how to make thin chicken cutlets that will help you get dinner on the table fast tonight!
My family's favorite chicken recipe is breaded Italian chicken cutlets. It's always my go-to meal when my time is short in the kitchen these days.
I grew up on Italian style chicken cutlets and I'm happy to say my kids have grown up on them as well! Once chicken breasts are thin, you can use them for almost any recipe.
Not only are they great breaded, but I love to grill them and serve over a tossed salad with my dressing. Perfect when it's too hot to turn the oven on during the summer months.
What Part is a Chicken Cutlet?
You can purchase chicken cutlets in the grocery store, but they are so much more expensive than boneless, skinless chicken breasts. And they're easy to slice and get ready for recipes!
Chicken cutlets are chicken breasts that have been sliced thin and pounded even thinner using a meat mallet. This ensures that all the pieces are the same thickness and will cook evenly.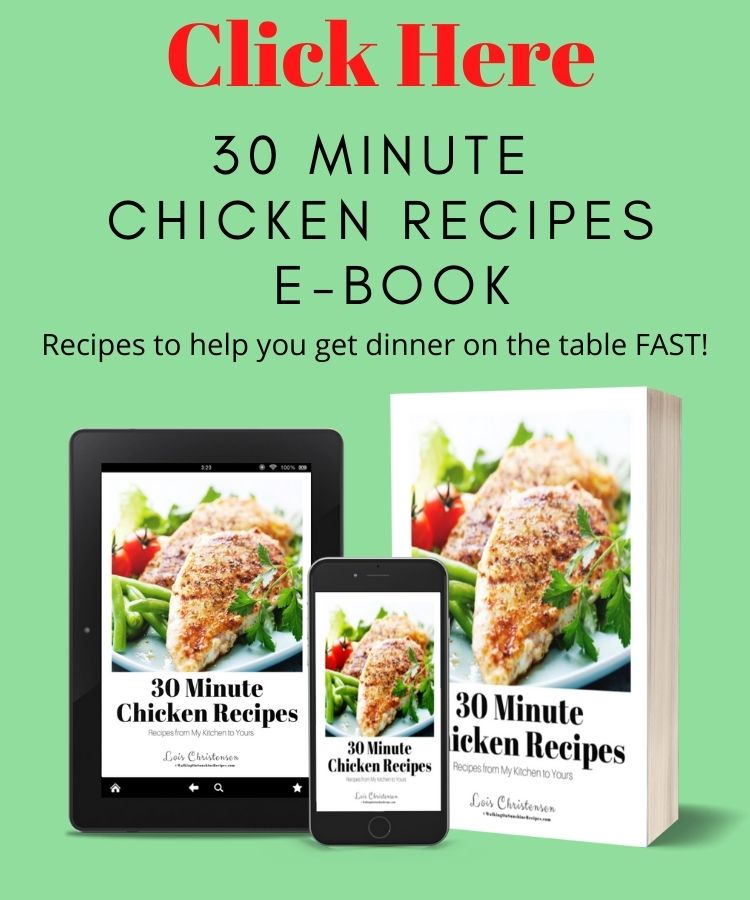 How long to Cook Thin Chicken Cutlets?
Of course this all depends on the recipe you're following, however, because the chicken is so thin to start with, most recipes will be done in about 20 minutes.
I always use a Digital Meat Thermometer when cooking to check when any cut of chicken reaches 165° F internally.
Helpful Kitchen Tools
This post contains affiliate links. That means that if you make a purchase after clicking on a link I may earn a small commission at no extra cost to you. For more information, click here.
4 Pieces Breading Trays SetMore Information
Stainless-Steel Breading TraysMore Information
The Pioneer Woman Baking DishMore Information
Digital Instant Read Meat Thermometer KitchenMore Information
Meat Tenderizer, Heavy Duty Hammer MalletMore Information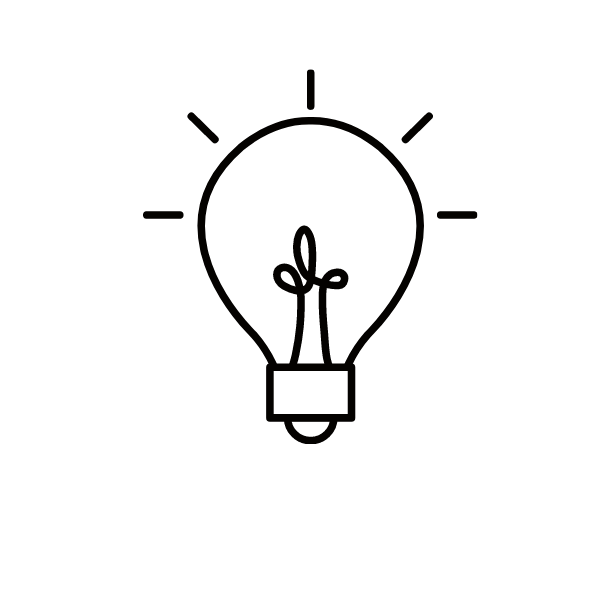 Cooking Tip: Always use parchment paper to cover work stations or cutting boards when working with chicken to help with easy cleanup and prevent cross-contamination.
Step-by-Step Directions
Step 1: How to Slice Chicken Breasts
The first step in making this recipe is to make the chicken cutlets thin. Place the boneless, skinless chicken breasts on a cutting board that's been lined with parchment paper.
Using a sharp knife, slice the chicken breast down the side lengthwise cutting all the way through until you have thin chicken cutlets.
You can see I started with two chicken breasts and now I have four thin chicken cutlets.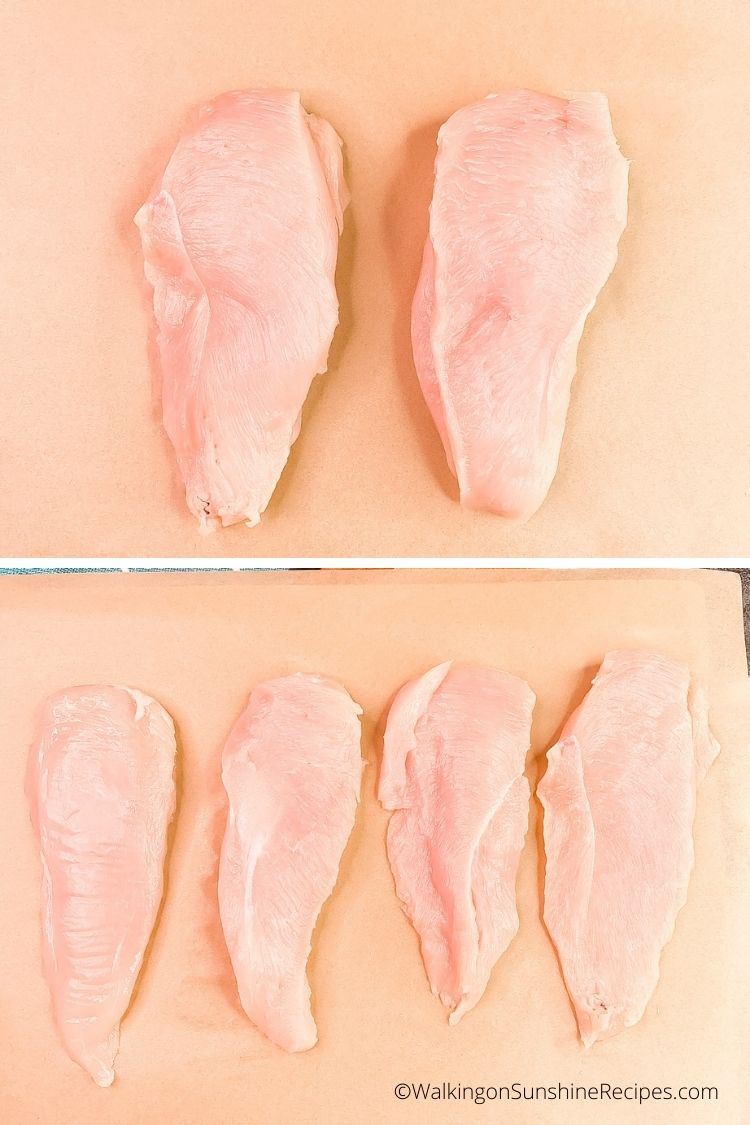 Step 2: Pound the Chicken Thin
Cover the chicken with a piece of waxed paper. Next, use a meat mallet and pound the chicken breasts to about ¼ inch thin.
We're not looking to tenderize the meat. We just want to make sure that the chicken breasts are all the same thickness so they will cook evenly in whichever recipe you're preparing for dinner.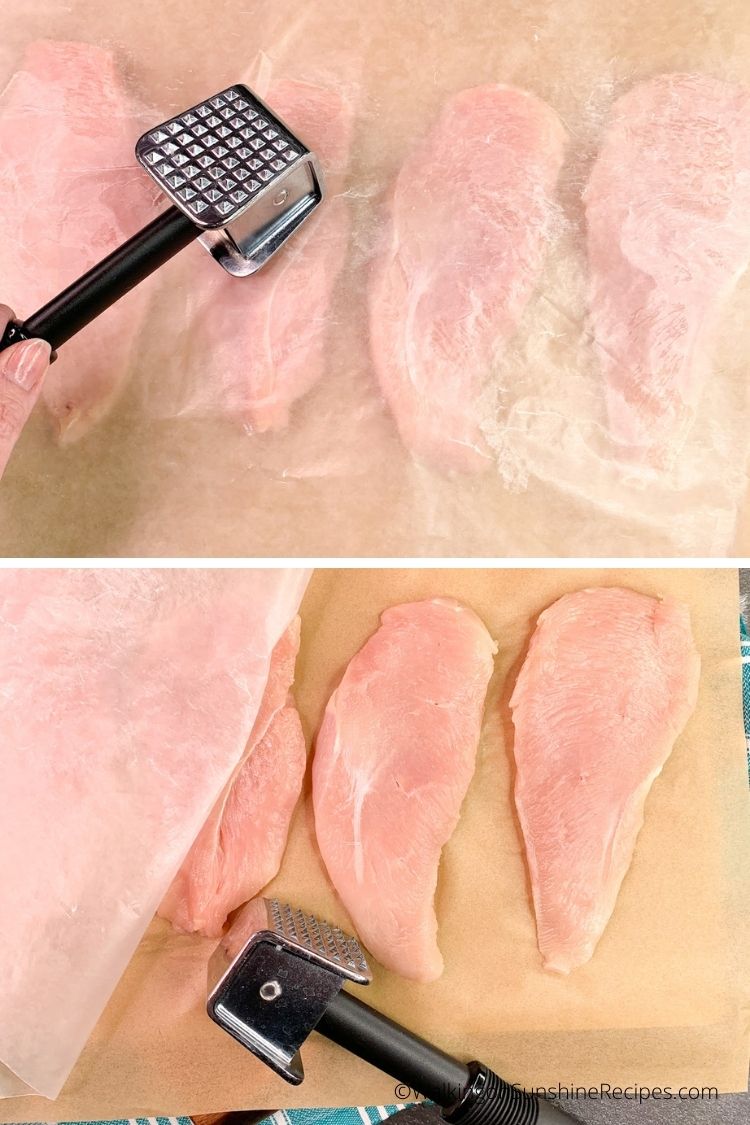 Step 3: Chicken is Recipe Ready!
The chicken is perfectly thin and ready to go in any recipe that calls for thin, chicken cutlets.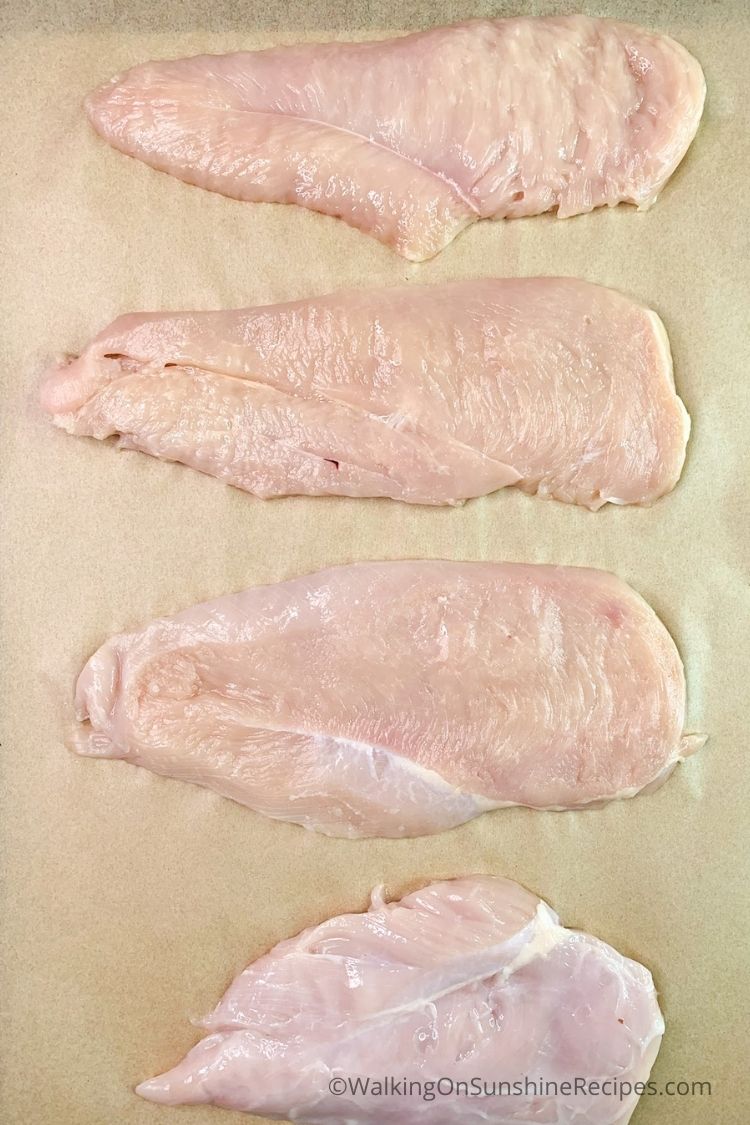 Ready to try a few Chicken Cutlet Recipes?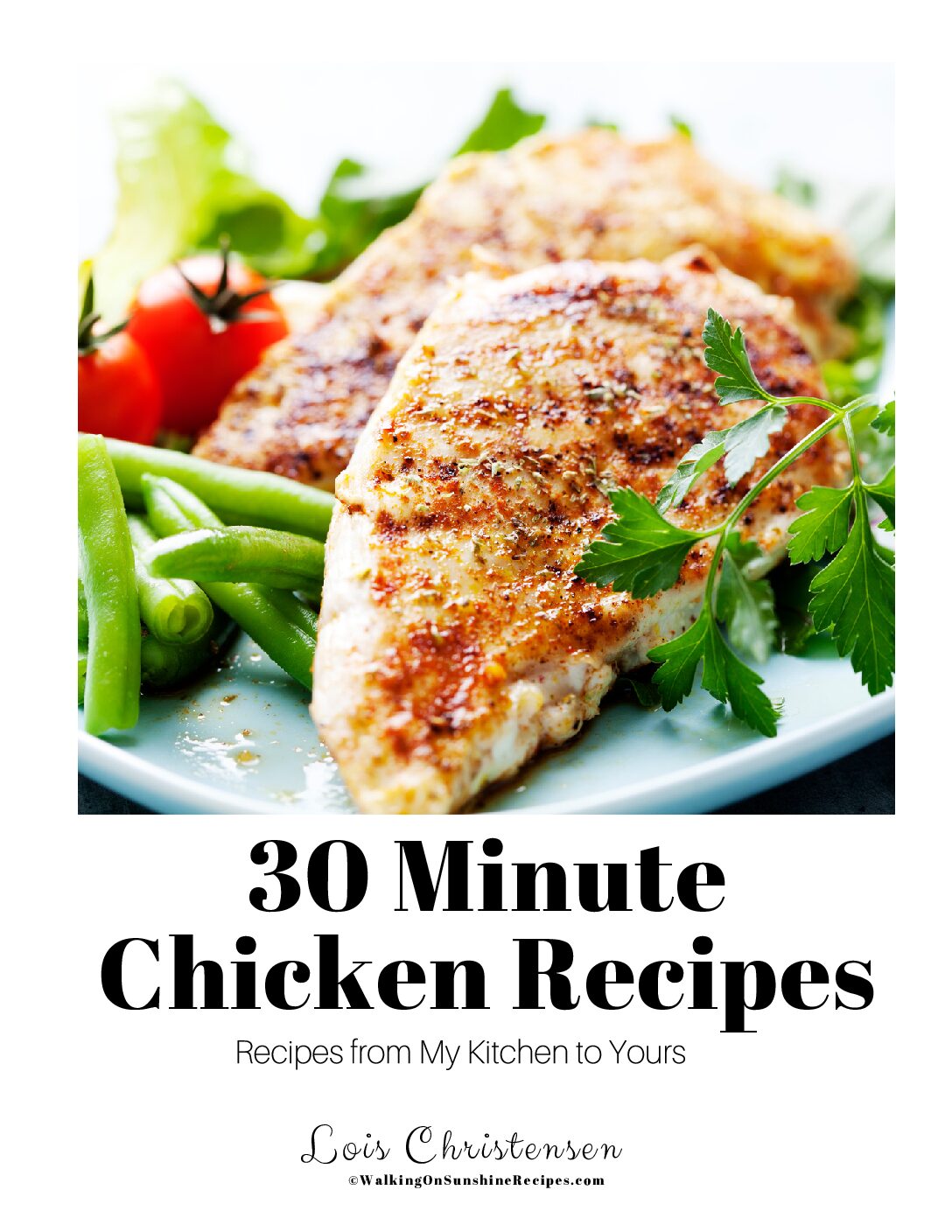 More Information
More Information
More Information
More Information
More Information
What pairs well with Chicken Cutlets?
Most chicken cutlet recipes would go great alongside mashed potatoes, homemade mac and cheese, wild rice or buttered noodles. A side salad with homemade ranch dressing would be great with this recipe.
If it's summer time and you have access to fresh tomatoes, I would definitely serve my Fresh Tomato Salad.
Tried this cooking tip? Let me know in the comments!