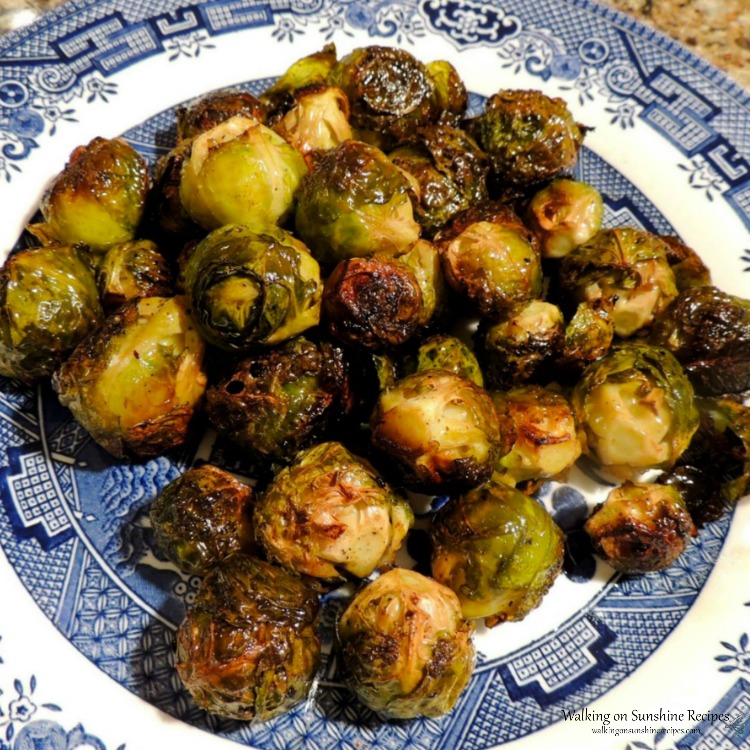 Roasted Brussels Sprouts are the perfect side dish for any meal!

Roasted Brussels Sprouts
Did you know that oven roasting brings out the best in most vegetables but one of the most favorite is Roasted Brussels Sprouts. Something happens when roast vegetables!
A few years ago I discovered how delicious they taste roasted when my neighbor brought over a bunch of Brussels sprouts freshly picked from his garden. I wasn't really too sure what to do with them so I decided to roast them in the oven.
I tossed them with olive oil, salt and pepper and after about 30 minutes of roasting, they were amazing.
Favorite Vegetable
My very first memories of tasting Brussels sprouts are not pleasant. I was a little girl and my family was invited over to a lovely couple's home in Queens, NY for dinner. They were members in the church my father was the pastor of, and had an amazing vegetable and fruit garden behind their house in the city.
We were invited to come pick fruit and have dinner. We sat down to a table set with the finest china and perfectly pressed tablecloth, but my eyes were focused on the brussels sprouts placed on my plate that I wanted nothing to taking, "just one bite" as my father tried to get me to do.
Fast forward all these years later and I finally figured out how to enjoy this vegetable that I have refused to eat for so many years. Roasting the Brussels sprouts is easy and brings out a nutty flavor making them taste delicious!
Directions
Rinse the Brussels sprouts. Make sure they're clean...especially if you just harvested them from your garden.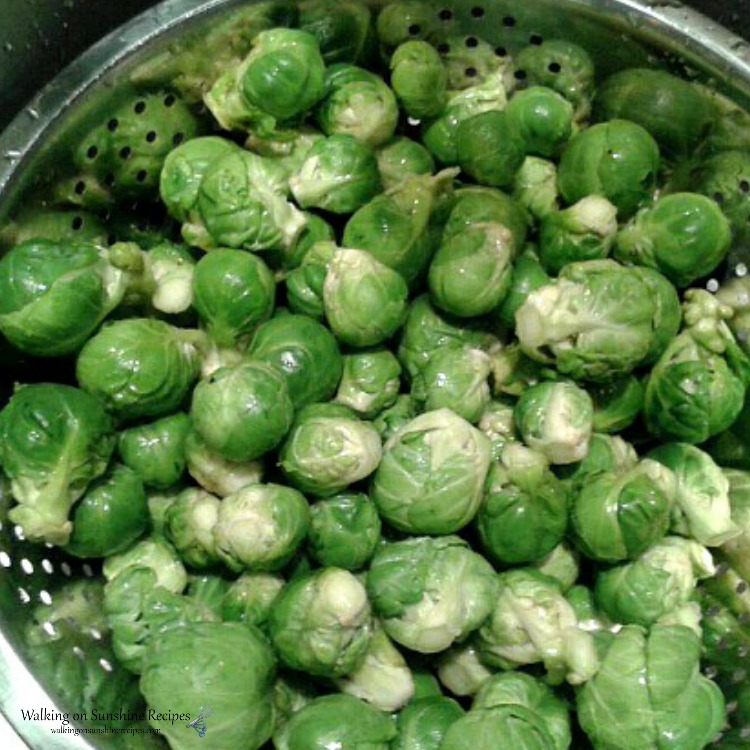 Trim the bottoms and remove any loose outer leaves from the Brussels sprouts.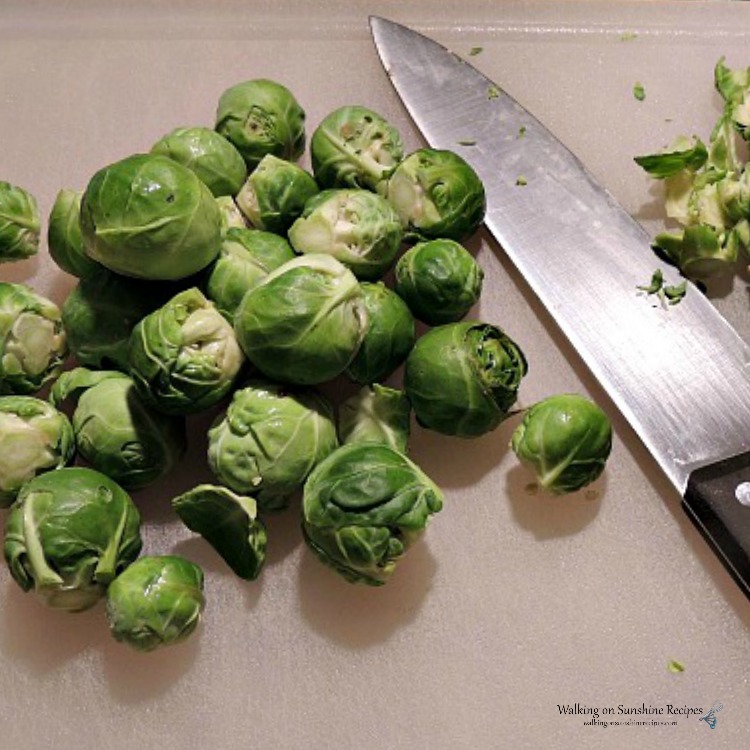 Toss with olive oil, salt and pepper.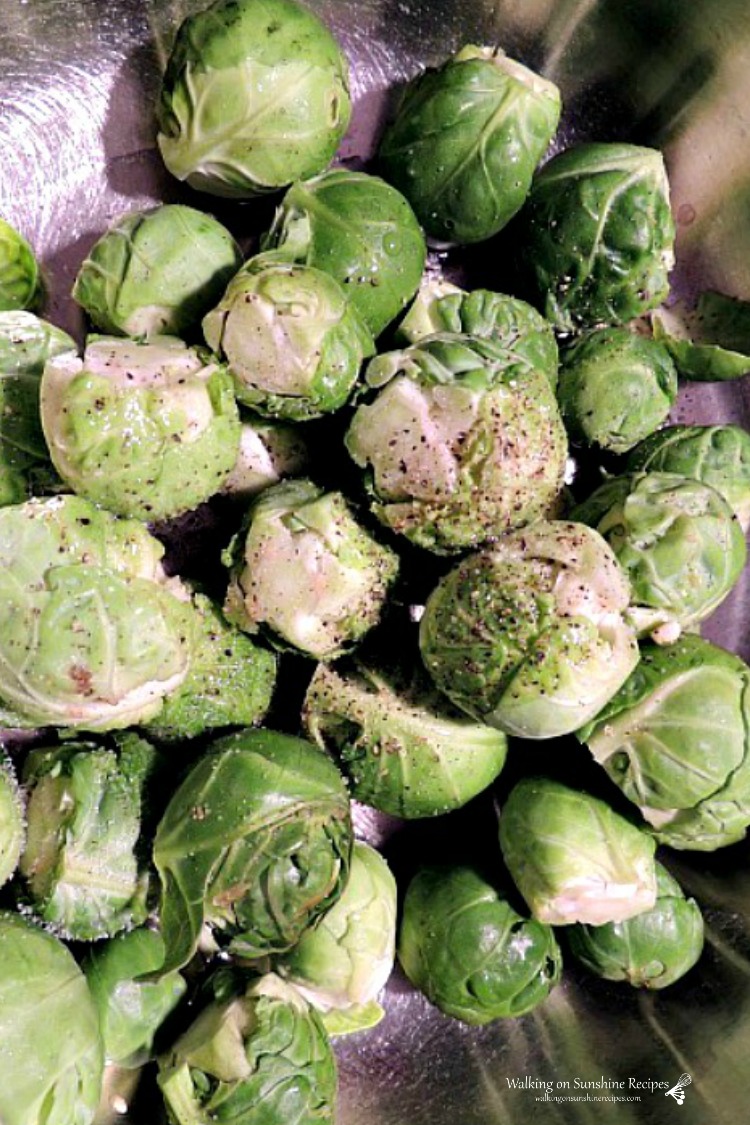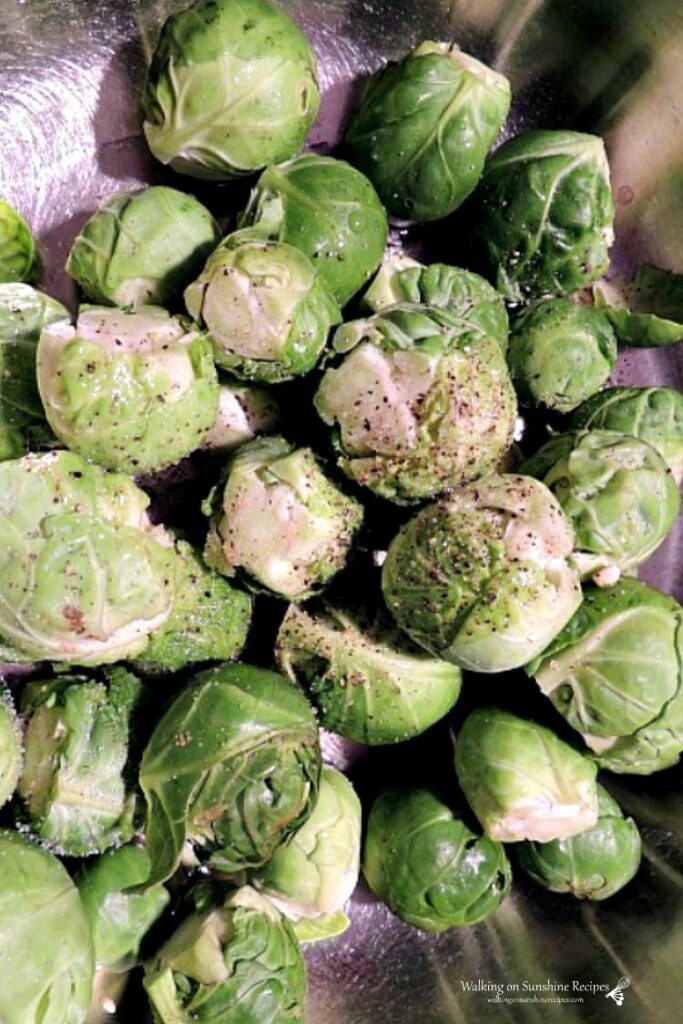 Place on a baking sheet and roast in a 425 degree oven until they are golden brown and tender...about 30 minutes. I like to turn my broiler on for the last few minutes of baking.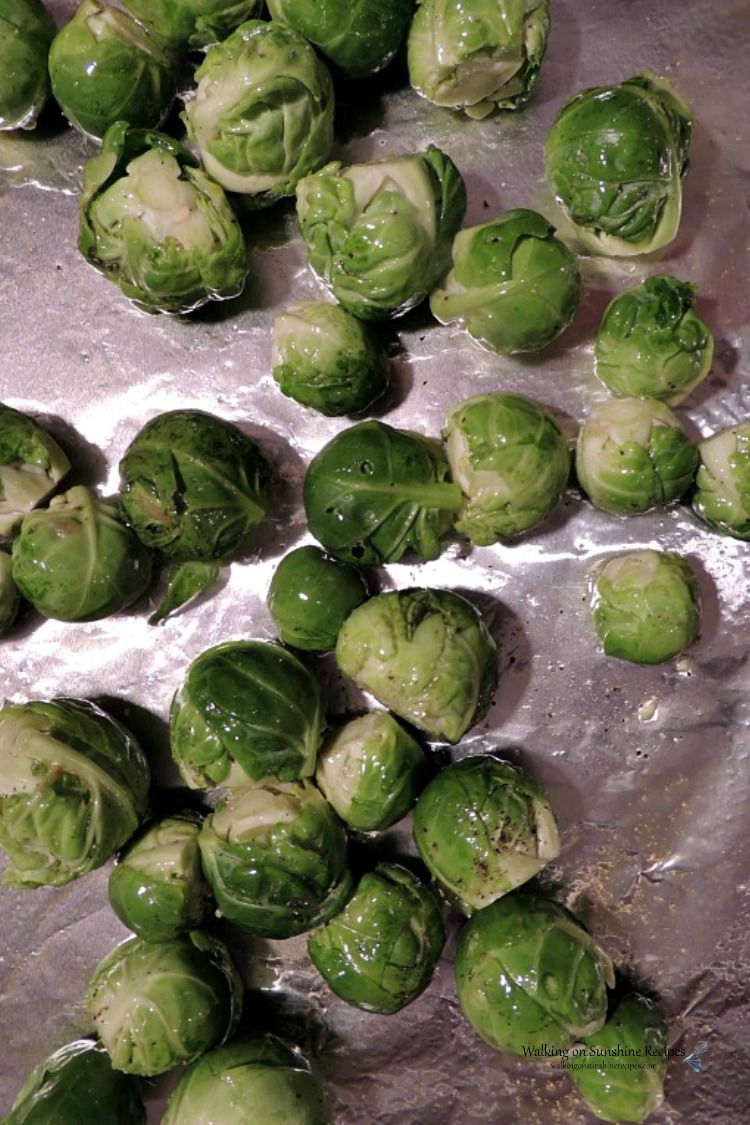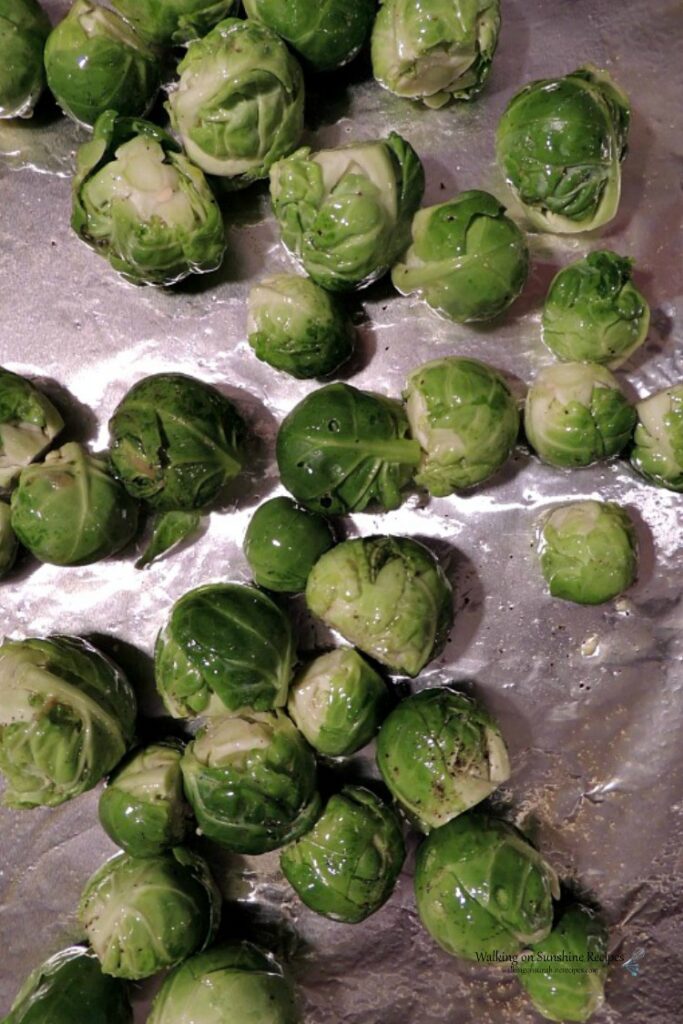 Serve warm from the oven. You can sprinkle with extra salt and pepper right before serving.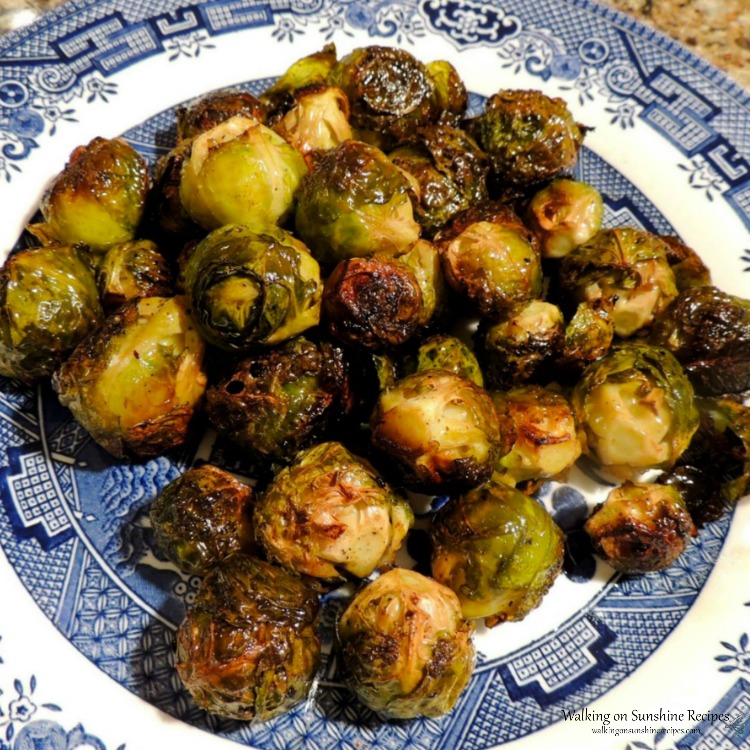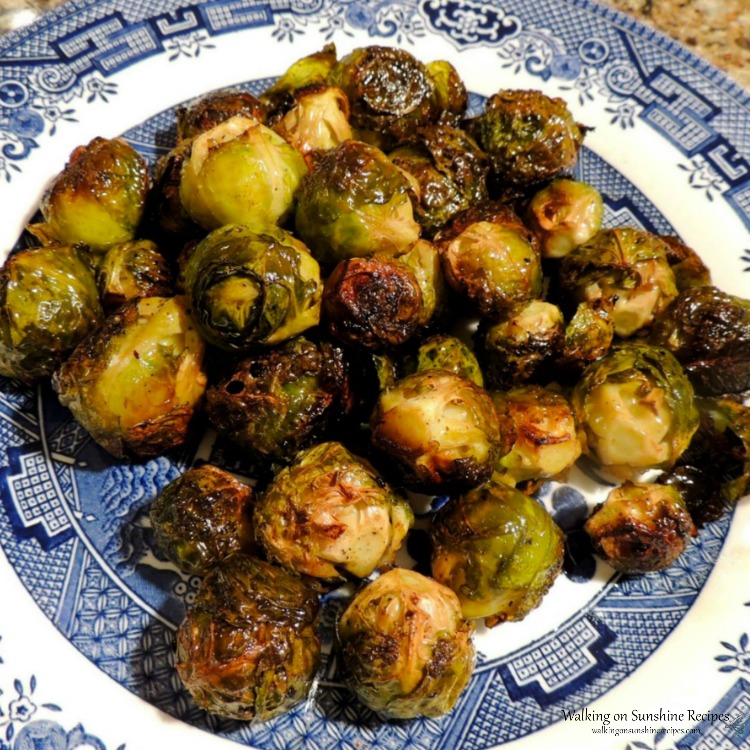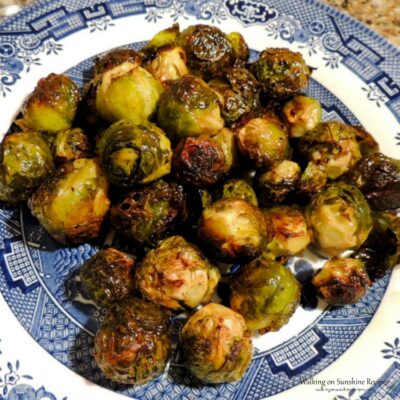 Roasted Brussels Sprouts
Oven roasting brings out the best Brussels sprouts. The oven's heat caramelizes the Brussels sprouts into an amazing flavor that even non-lovers of this vegetable will enjoy!

Ingredients
1

pound

brussels sprouts

2

Tablespoons

olive oil

salt and pepper
Instructions
Preheat oven to 425 degrees. Line a sheet pan with aluminum foil.

Rinse and trim the brussels sprouts. You'll want to remove the outer leaves of the larger sprouts.

In a bowl, toss the brussels sprouts with the olive oil, salt and pepper.

Place the sprouts on the baking tray and roast in the oven for 20 to 30 minutes or until the sprouts are tender; tossing after 10 minutes. You want the sprouts to get brown, but be careful they don't burn.

You can drizzle balsamic vinegar or sprinkle Parmesan cheese on top of the sprouts when they're done cooking if you want. I like them just tossed with the salt and pepper. You can also sprinkle a little brown sugar on top of the sprouts before adding them to the oven.