St. Patrick's Day is tomorrow and here is a fun collection of St. Patrick's Day green treats to celebrate "The Luck of the Irish" with your family and friends.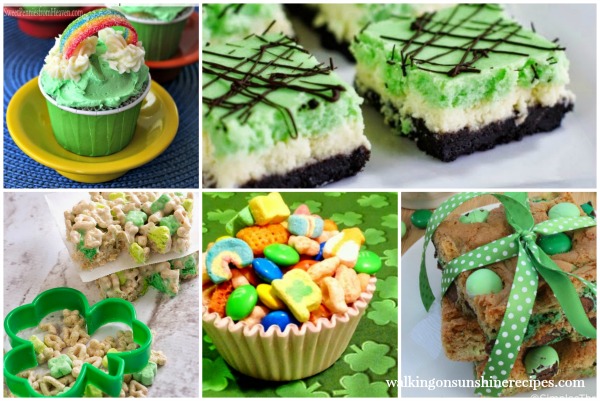 What began as a religious feast day for the patron saint of Ireland is now celebrated with food, parades and parties!
Maybe your child is having a party at school and you're looking for a green treat to make for them to bring to share. Or maybe you just want to create something fun for your family, you'll find tons of inspiration to enjoy a whole lot of green in your food to celebrate this fun day!
St. Patrick's Day Green Treats
Here's a few more Yummy Snack Recipes for YOU: