Thanksgiving is a time for family, friends and, of course, food! While the turkey may be the star of the show, there's always room for dessert. And what could be more festive than a platter of homemade Thanksgiving Cookie Recipes?
Whether it's gingerbread men or sugar cookies, there's nothing like the smell of fresh-baked cookies wafting through the house. If you're looking for holiday cookie recipes to try, here are a few ideas to get you started.
Check out all the other Thanksgiving Dessert Ideas for even more delicious recipes.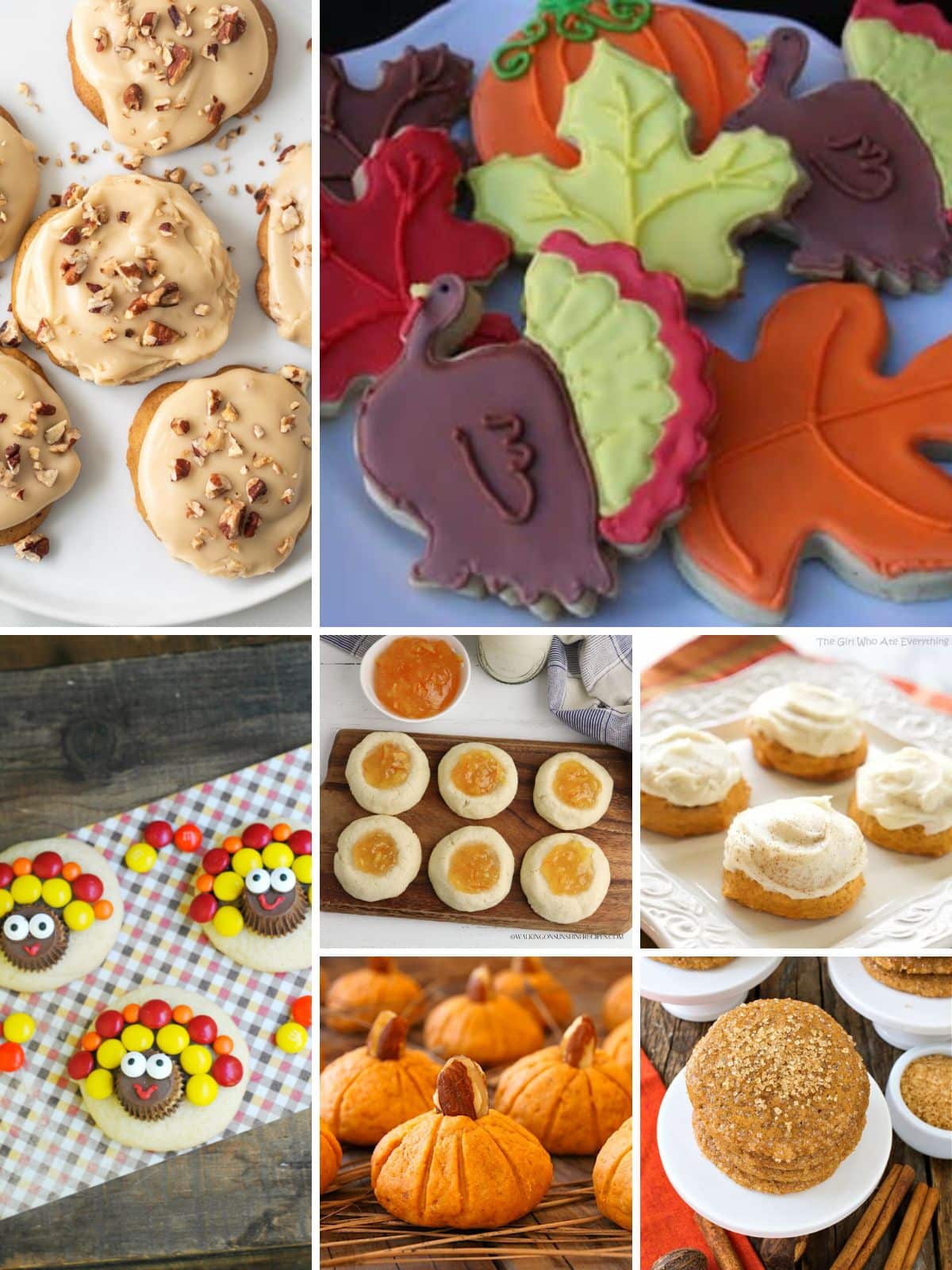 Whether you're looking for something traditional or something with a twist, these Thanksgiving Cookie Recipes are sure to please.
That's right—cookies are the perfect addition to any dessert menu for Thanksgiving. They're quick, easy, and they can feed a crowd. Plus, they have just the right amount of sweetness after a big holiday feast.
Whatever you choose, one thing is for sure: this collection of Thanksgiving cookies will be the perfect finishing touch to your holiday feast.
Table of Contents
Looking for more Easy Desserts for Thanksgiving? Try my Cake Mix Pumpkin Chocolate Chip Cookies, Pumpkin Apple Dump Cake or my Mini Pumpkin Bundt Cakes.
💭What are some good desserts for Thanksgiving?
If you're looking for some new Thanksgiving cookie recipes to try, here are a few ideas to get you started.
For a twist on the traditional pumpkin cookie, try adding a bit of spice with some cinnamon and nutmeg.
Or for something truly unique, how about cranberry-orange cookies? The tartness of the cranberries pairs perfectly with the sweetness of the orange in a cookie that is sure to be a hit with family and friends.
For a classic cookie with a twist, try pumpkin spice shortbread.
Or, for something truly unique, give roasted cranberry white chocolate Chip Cookies a try.
Whatever recipes you choose, baking cookies is a great way to create lasting memories this Thanksgiving.
💭Thanksgiving desserts kids can make
Thanksgiving is a time for family, friends and, of course, food! While the turkey may be the star of the show, it's the desserts that really make the meal special. If you're looking for some Thanksgiving desserts that kids can help make, here are a few recipes to try.
For a classic Thanksgiving treat, try making pumpkin pie. Kids can help measure out the ingredients, mix them together and even roll out the dough for the crust.
For a festive twist on a traditional favorite, try making my Thanksgiving Turkey Brownies.
How about trying to make candy corn turkey cupcakes? These cute cupcakes are sure to put a smile on everyone's face - and they're easy for kids to make, too! Just bake your favorite cupcake recipe in cupcake liners decorated to look like turkeys, and top with candy corn "feathers."
Lastly, don't forget you can use turkey shaped cookie cutters for a simple sugar cookie recipe and they can be decorated with all sorts of festive toppings, and pie crusts can be cut into fun shapes using pie crust cutters.
Whatever Thanksgiving desserts you choose to make, involving your kids in the cooking process is sure to create lasting memories - and some delicious desserts, too!
💭Cookie Storage Tips
Cookies are a delicious treat that can be enjoyed any time of day. However, if you want your cookies to stay fresh and tasty, it's important to store them properly.
The first step is to allow the cookies to cool completely. Once they're cool, you can transfer them to an airtight container.
If you're stacking the cookies, be sure to put a piece of wax paper between each layer to prevent them from sticking together.
You can also place the cookies in a freezer bag and store them in the freezer for up to two months.
Just be sure to thaw the cookies before eating them so that they're at their best.
With these simple tips, you can enjoy fresh-baked cookies any time!
🍽Helpful Kitchen Tools
This post contains affiliate links. That means that if you make a purchase after clicking on a link I may earn a small commission at no extra cost to you. For more information, click here.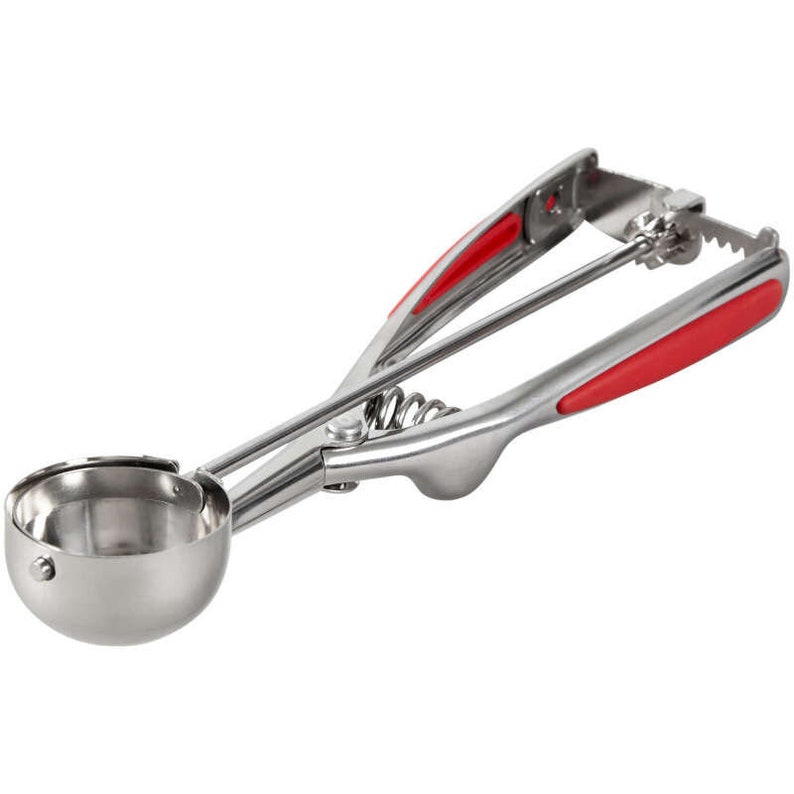 More Information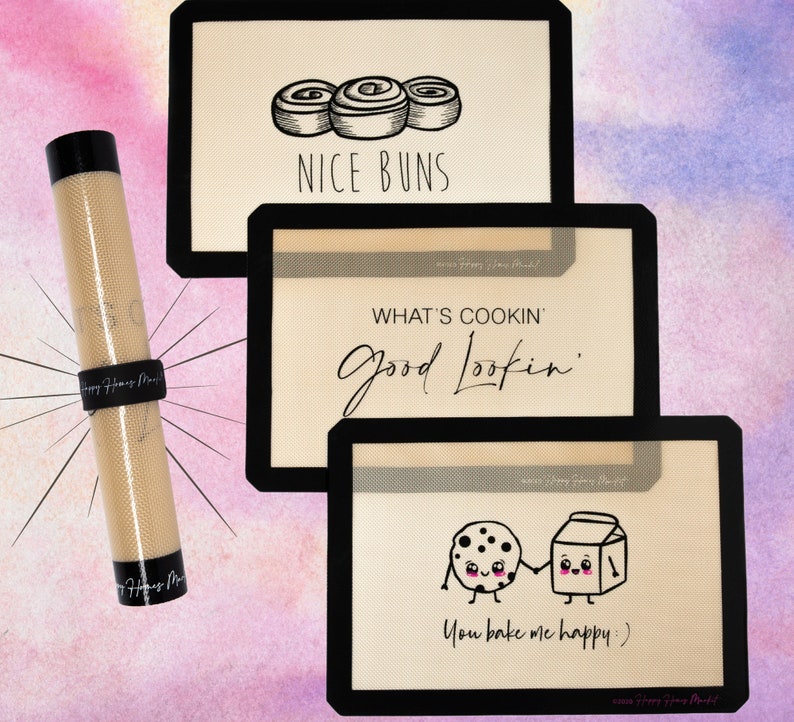 More Information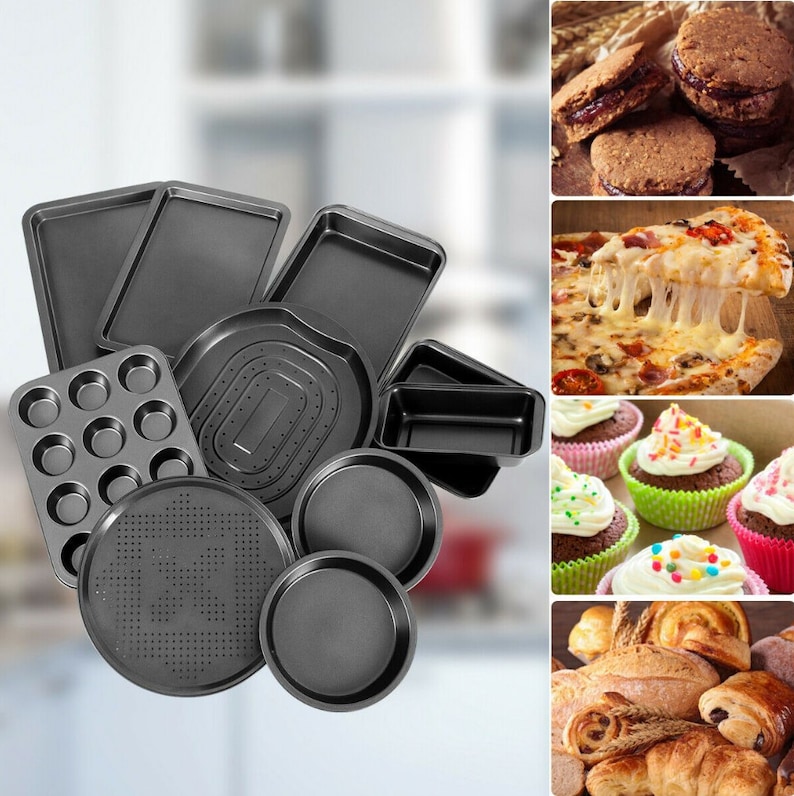 More Information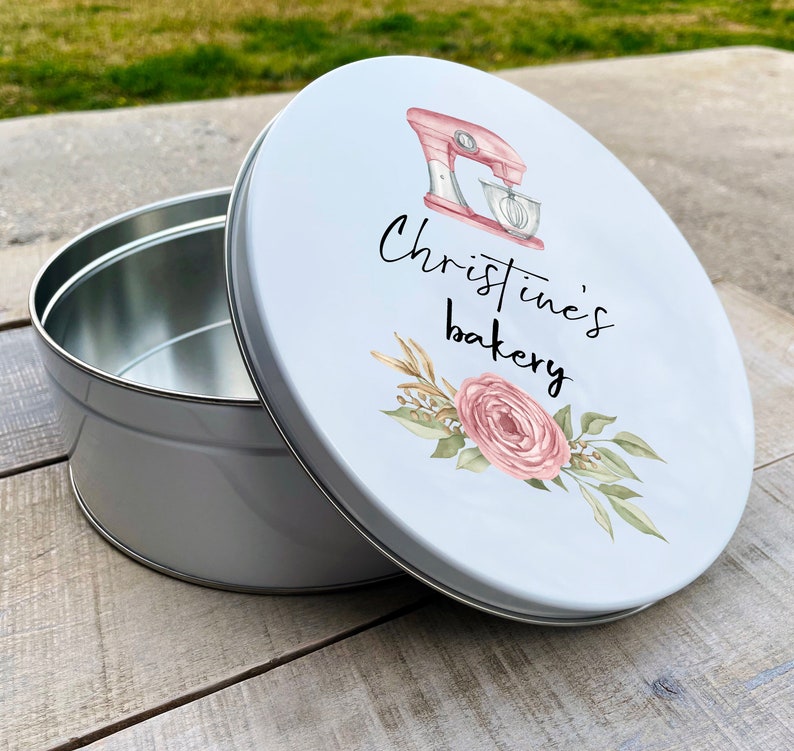 More Information
Tried any of my recipes? Let me know in the comments!
📋Featured Recipe Collection
Unlock this recipe by creating an account with GROW! It's easy and allows you to SAVE the recipes you love from my site into your own personalized account. What is Grow? It's another way for you to save the recipes you want to try from all your favorite food bloggers.
Thanksgiving Cookie Recipes
Included in this collection of Thanksgiving Cookie Recipes are caramel apple cookies, pumpkin cookies & maple sugar cookies...yum!