Included in my Weeknight Meal Plans for Two are 7 recipes that are designed especially to feed only two people! They're perfectly portioned and packed with recipes all designed to save you time throughout the week!
Take advantage of the FREE printable menu to help you customize and inspire your dinners this week.
Check out all the other Weekly Meal Plans available to help you get dinner on the table for your family!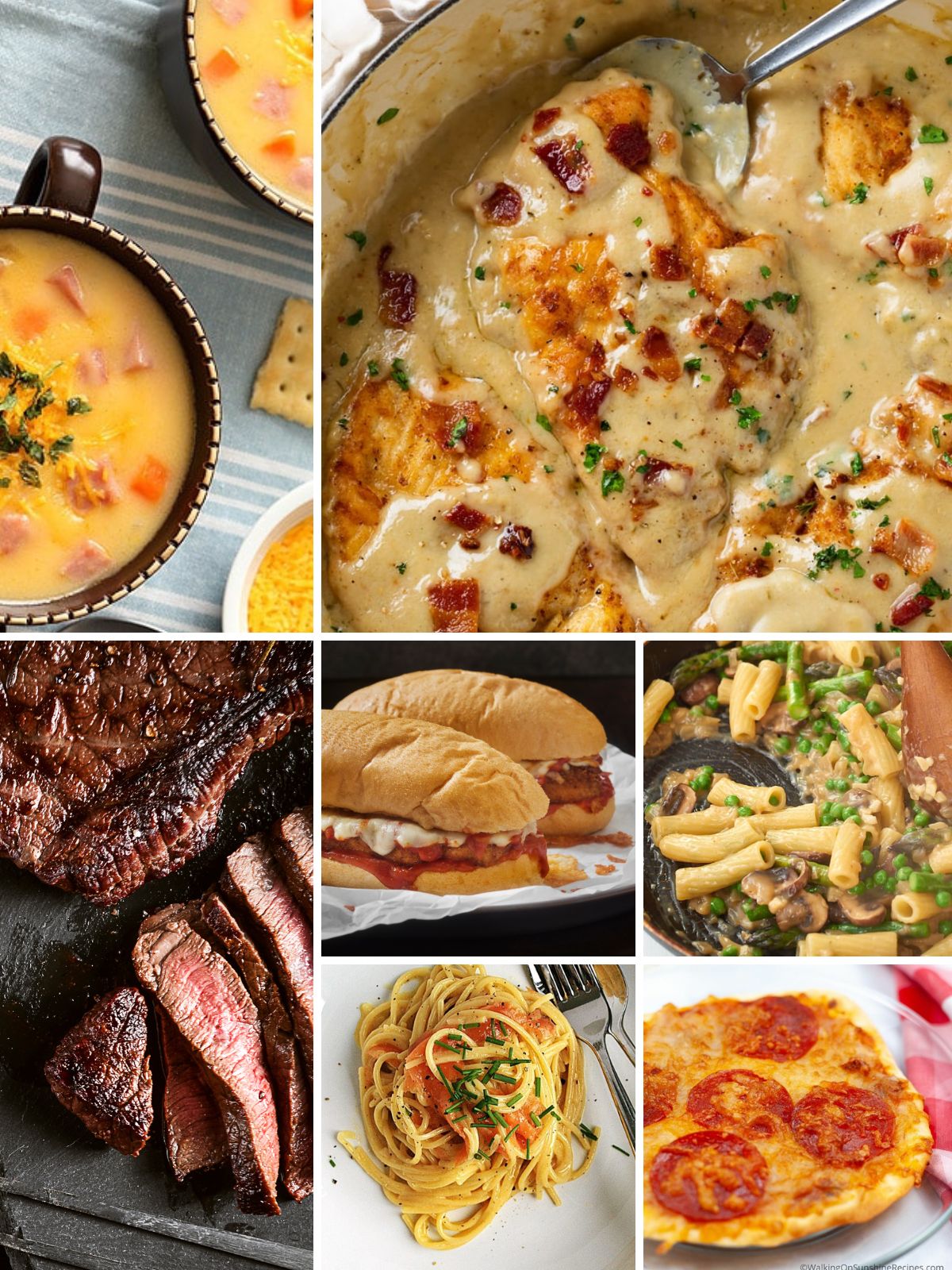 Do you spend hours each week grocery shopping and meal prepping, just to find yourself making the same dishes all over again?
Having an organized weekly meal plan is a great way to get out of your cooking rut - but finding one that works well for two people can be tricky.
Table of Contents
What to make for Dinner?
Here are a few tips when cooking for two people...especially if you're used to feeding a larger family:
Take some time to plan your meals for the week in advance. This will help you stay organized and ensure you have all the necessary ingredients on hand. Consider choosing recipes that can easily be scaled down for two servings.
When cooking for two, it's important to portion your ingredients correctly. Use measuring cups or a kitchen scale to ensure you're using the right amount of ingredients. This will help avoid waste and ensure you don't end up with too much food.
And if you do have leftovers...it's okay! Leftovers can be a time-saver for busy days. Consider making extra portions and store them in the fridge or freezer for future meals.
Weeknight Meal Planner
If you're struggling with getting meals together and on the table every night, I suggest you take the time and plan out your meals. I find it easier to write out our meals using our Weekly Meal Planner.
It helps keep me focused and plan ahead for busy nights. Make sure you check out 10 Essentials Pantry Items and Freezer Meal Planning Tips to further help you customize your family's dinner.
Easy Family Meal PlannerClick HERE for More Information
Dinner for Two Ideas
I did a little research and found a few cookbooks that specialize in dinners for two people. So if you can't find what you want here or online, try purchasing a cookbook specifically made for just two people
More Information
More Information
More Information
More Information
Make sure you check out previous Weekly Meal Plans or Family Favorite Chicken Recipes available. Here are a few of the popular meal plans:
🙋Become a Member - 25% Off Meal Plans!
This post contains affiliate links. That means that if you make a purchase after clicking on a link I may earn a small commission at no extra cost to you. For more information, click here.
If you're looking for more detailed meal plans with grocery lists, you're going to love Eat at Home Menu Plans. The Eat at Home Menu Planning does all the work for you. For only a few dollars per week and you get four different menu plans for every week.
Save 25% off any plan with the code WOS25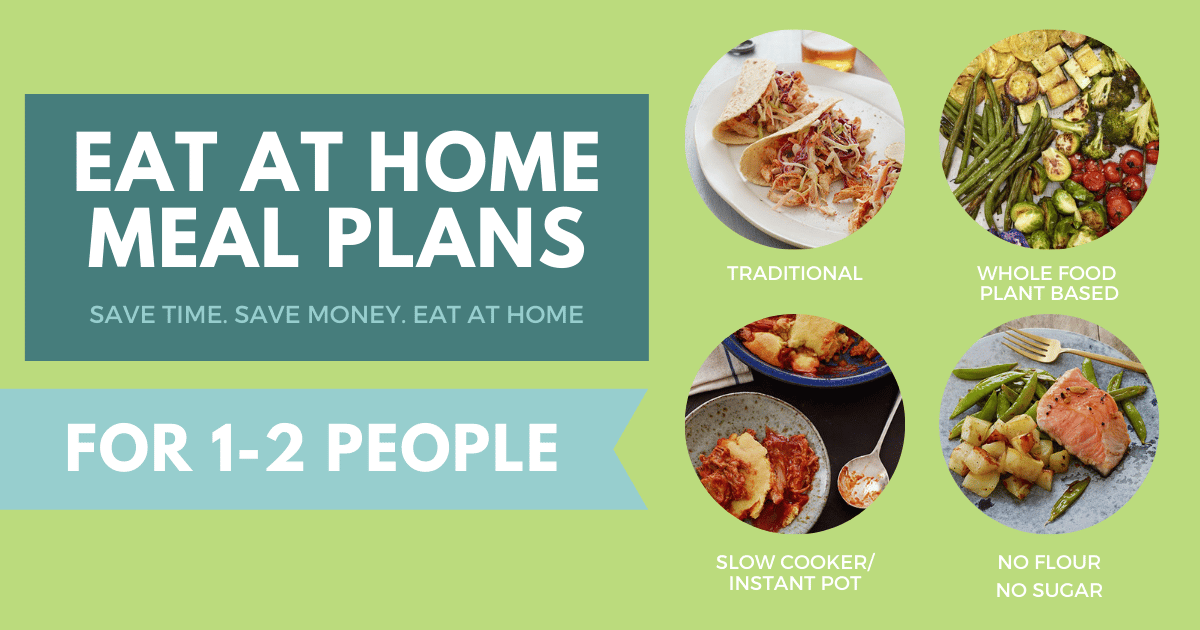 More Information
More Information
More Information
More Information
More Information
More Information
More Information
🍽 Weekly Meal Plan Collection
⭐Before You Begin! If you make any of these recipes, please leave a review and star rating. This helps my business thrive and continue providing FREE recipes.
Weeknight Meal Plans for Two - #32
weeknight-meal-plans-for-two/