Zucchini Fritters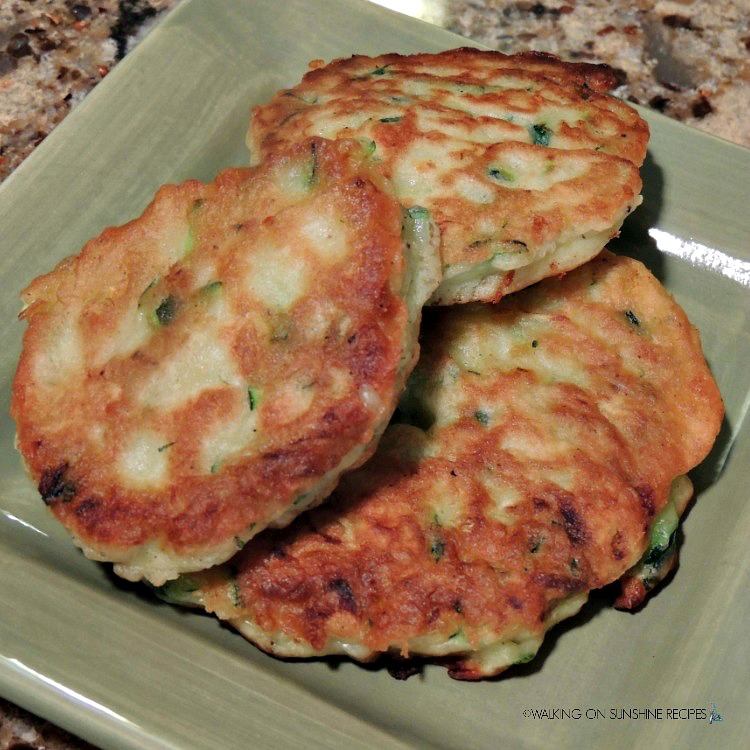 Ingredients:
1 pound zucchini, grated
2 eggs lightly beaten
¼ cup parsley, chopped (I didn't use as much)
1 Tbs. chopped chives (optional)
½ cup grated Parmesan cheese
1 cup flour
½ tsp baking powder
⅛-1/4 tsp nutmeg
½ tsp salt
¼ tsp freshly ground pepper to taste

Begin by grating your zucchini.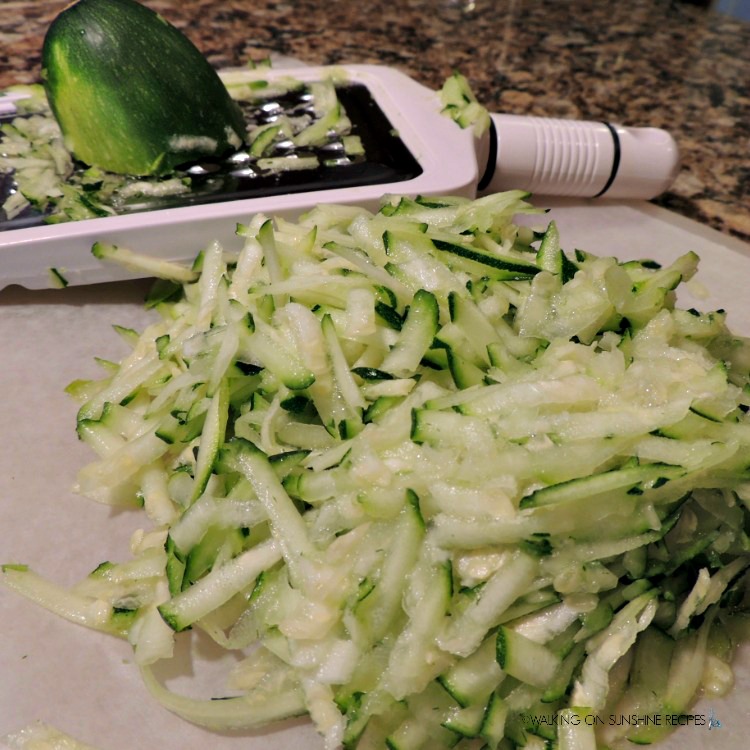 Combine the rest of the ingredients.
And then add the grated zucchini and mix to form a batter.
TIP:
If you find that your batter is too stiff, you can add a little milk
or let the batter sit for about 10 minutes.
The natural "water" that is in the zucchinis
will begin to come out and make the batter more workable.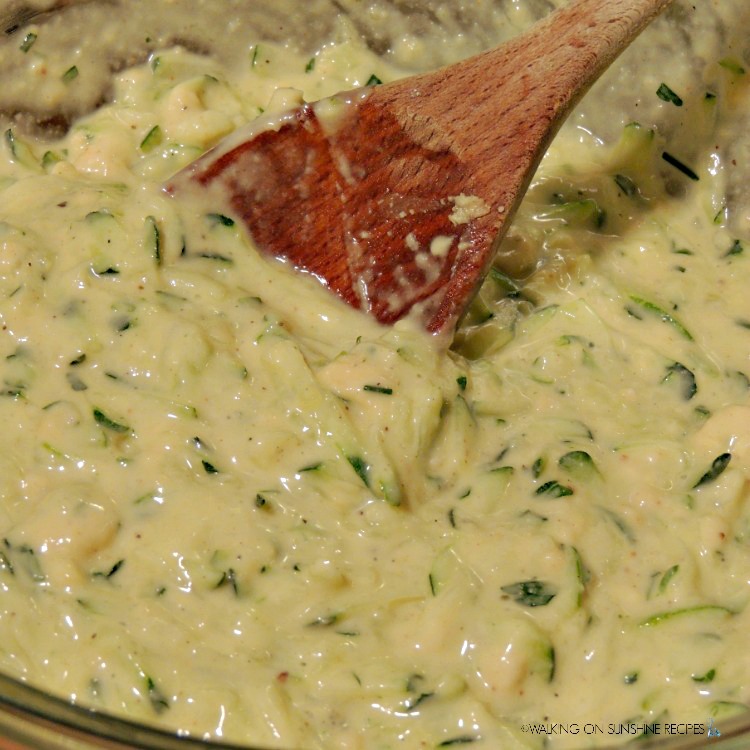 In a heavy pan, heat up some oil and drop a heaping spoonful of the batter into the hot oil. I used a cookie scoop.
Cook for a few minutes on one side and then flip to continue cooking on the other side.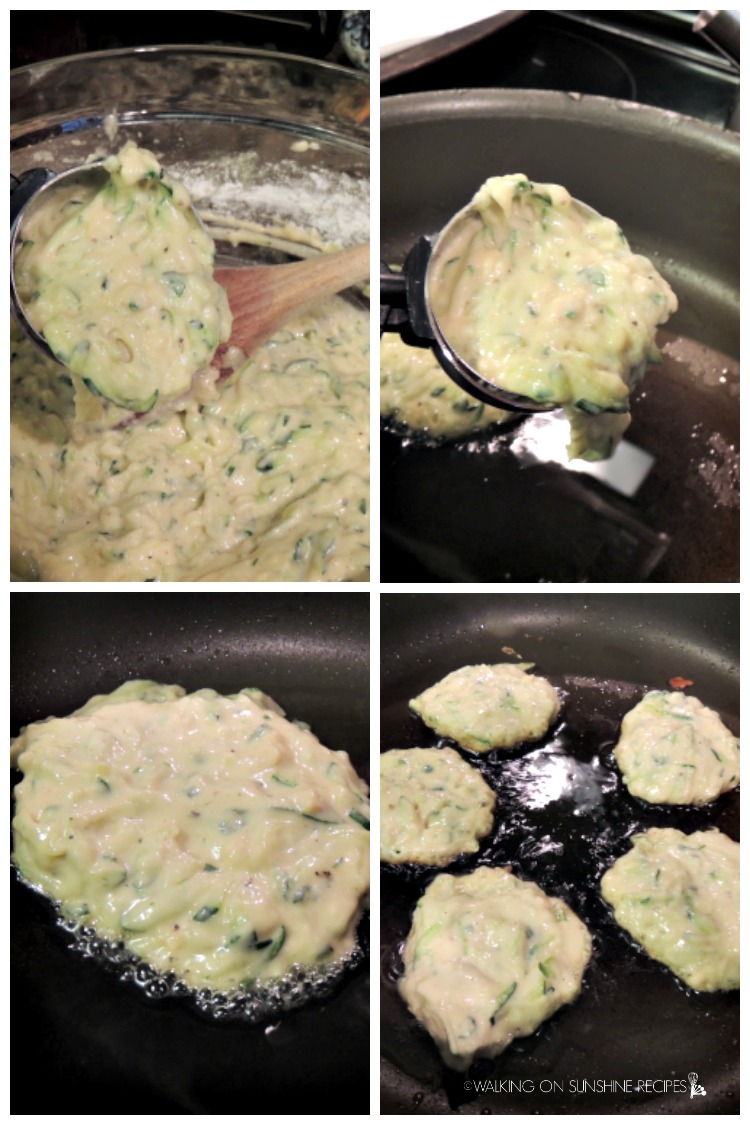 Remove and drain on a sheet pan that is lined with paper towel. As you can see, I couldn't wait to try one.