Easy Zucchini Recipes to enjoy and make from one of summer's easiest to grow garden veggies. If you're looking for the perfect side dish for dinner tonight, try adding the zucchini puffs. It's one of our favorites!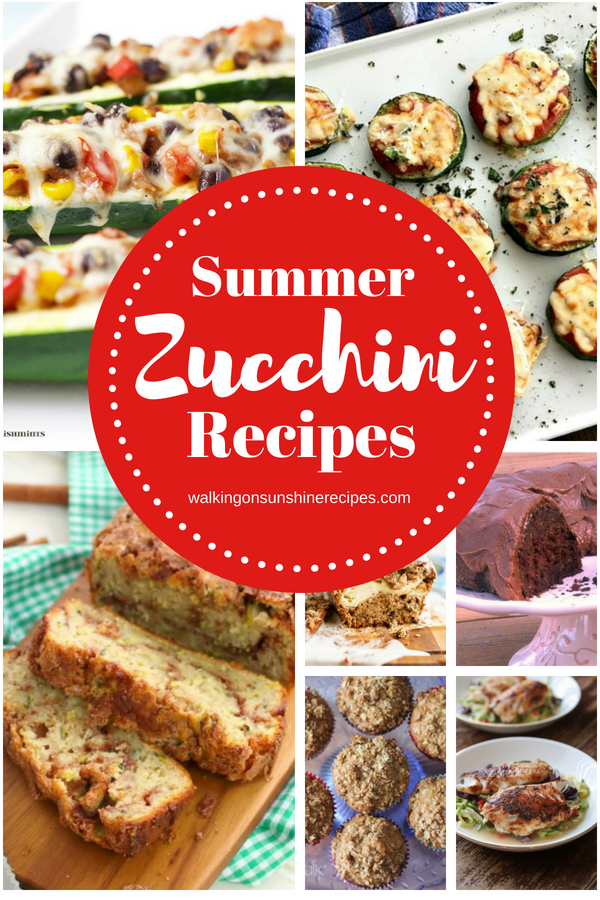 It seems during the summer we're all looking to add more vegetables to our plates. Maybe that's because a lot of us plant gardens or perhaps have access to a neighborhood farmer's market.
For whatever reason, there's always one vegetable that seems to get more love than any other growing in summer gardens: Zucchini. And why not? Preparing Easy Zucchini Recipes are relatively inexpensive, it's very nutritious and the taste is incredibly versatile.
Try adding one of these easy recipes to your family's weekly meal plan. Listed below are sweet recipes like chocolate zucchini cake or muffins. Even little kids will love the savory Zucchini Pizza Bites!
Frequently Asked Zucchini Questions
What is the best way to grate zucchini?
Depending on the recipe you are preparing, you may want to peel the zucchini first, then trim off the ends and hold the end of the zucchini over the blades of a grater being careful as the zucchini reaches the bottom so you don't hurt yourself. You can use either a box, plank or even food processor.
Can you grate zucchini ahead of time for recipes?
Yes! You can definitely grate or prep the zucchini ahead of time. Keep it in a sealed air-tight container or plastic bag. I like to also add a paper towel to the plastic bag or container to help with any excess moisture from the zucchini. Properly stored, grated zucchini will last in the refrigerator for up to 3 to 5 days.
Easy Zucchini Recipes
Easy Zucchini Recipes are perfect this time of year because if your garden is anything like mine, you are on zucchini overload!