Easy and delicious BBQ Side Dishes that are perfect all summer long! You can use these recipes as part of your 4th of July Food celebration as well as simply getting together with family and friends.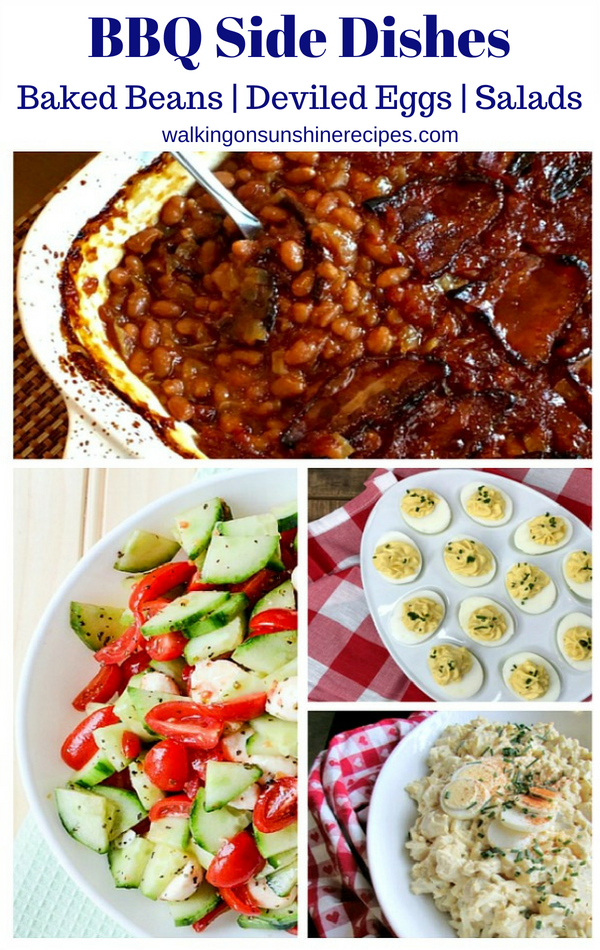 July 4th is all about barbecues and once you decide on hamburgers or hot dogs the next decision to make is the side dishes. Choosing the perfect side dish can either make or break the meal.
Whether you're having hamburgers, hot dogs, ribs or even steak, the following recipes would be perfect. Please remember to click through to the recipe source to find out more.