Best Fall Soup Recipes are featured this week. These recipes are so hearty they could really be a meal for dinner any night of the week. Grab a spoon and bowl because we're serving up soup for dinner tonight.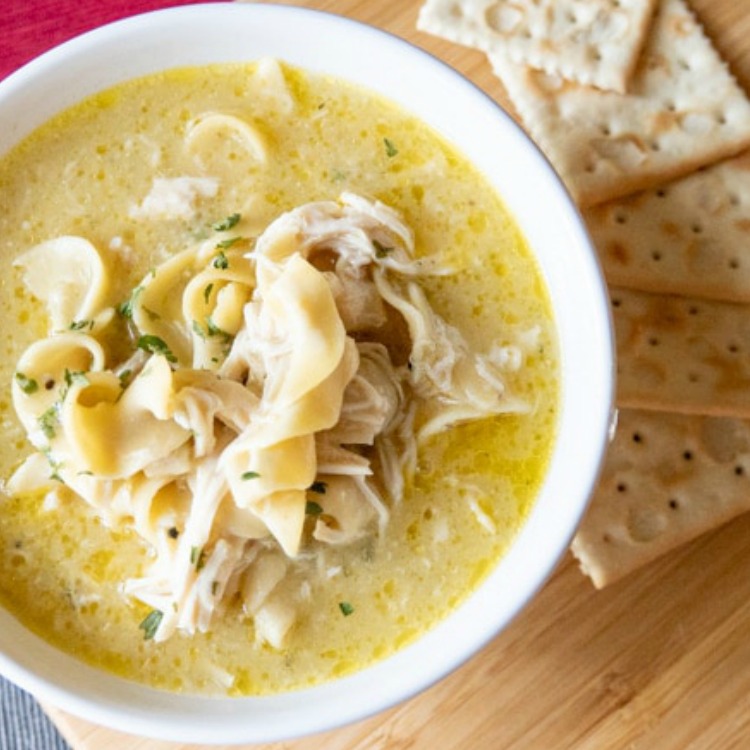 I'm so fortunate that my family loves soup. Growing up we had soup at least once a week for dinner. My father was from Germany and he loved a good bowl of thick, hearty soup and my Italian mom quickly learned how to make delicious soup for our family.
However, my husband did not have such a delicious experience growing up. In fact, when we were first married I didn't make soup for dinner for quite a few years. That all changed after I slowly started introducing homemade a few best Fall soup recipes for him and our children.
Best Fall Soup Recipes
Here is a great collection of Best Fall Soups that are perfect any time of year. These are great for dinner and leftovers are perfect for lunch the next day.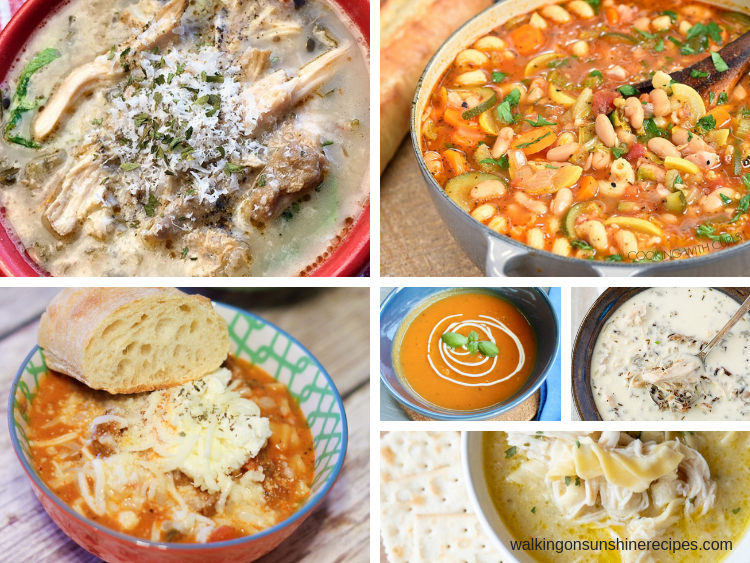 Is it Healthy to have Soup for Dinner?
For many people soup brings an image of a cozy comfort food that just has to be good for you…especially during the colder Fall and Winter months. Enjoying soup for dinner can give you a feeling of fullness and satisfaction. Which will make it easier to not overeat after the meal.
What Goes with Fall Soup for Dinner?
Most people love to serve homemade bread alongside a bowl of soup. Which is number one on my list as well:
Best Fall Soup Recipes
Here's a collection of hearty soups that are weeknight-friendly and perfect for dinner tonight!
Photo Credit: cookingwithcurls.com
This vegetable packed Instant Pot Minestrone Soup will warm you up on the coldest winter nights, and it is also delicious when it is still 105 degrees outside
My daughter's favorite soup that's more like a meal in a bowl!
Photo Credit: www.organizedisland.com
Made with basil and ginger, it is perfect for lunch or dinner!
Photo Credit: foodfunfamily.com
Easy to make, and everyone loves having the lasagna noodles already cut up in a bowl of delicious tomato based soup.
Photo Credit: flouronmyface.com
Serve a bowl of this deliciously warm and creamy crock pot soup recipe with some crusty homemade bread.
Photo Credit: walkingonsunshinerecipes.com
This light and flavorful soup is hearty and perfect for dinner on a cold winter or even warm summer night.