Best Fall Soup Recipes are perfect now that the weather is cooler. What makes soup even more delicious is if you use a semi-homemade bread bowls instead of a soup bowl. These recipes shared today are so hearty they could really be a meal for dinner any night of the week. Grab a spoon because we're serving up soup for dinner tonight.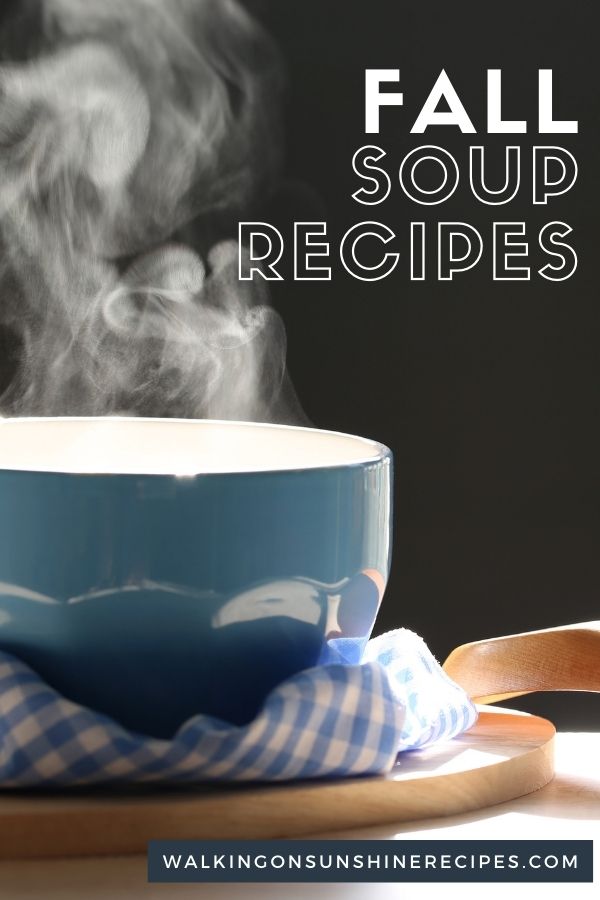 I'm so fortunate that my family loves soup. Growing up we had soup at least once a week for dinner. My father was from Germany and he loved a good bowl of thick, hearty soup and my Italian mom quickly learned how to make delicious soup for our family.
However, my husband did not have such a delicious experience growing up. In fact, when we were first married I didn't make soup for dinner for quite a few years. That all changed after I slowly started introducing homemade a few best Fall soup recipes for him and our children.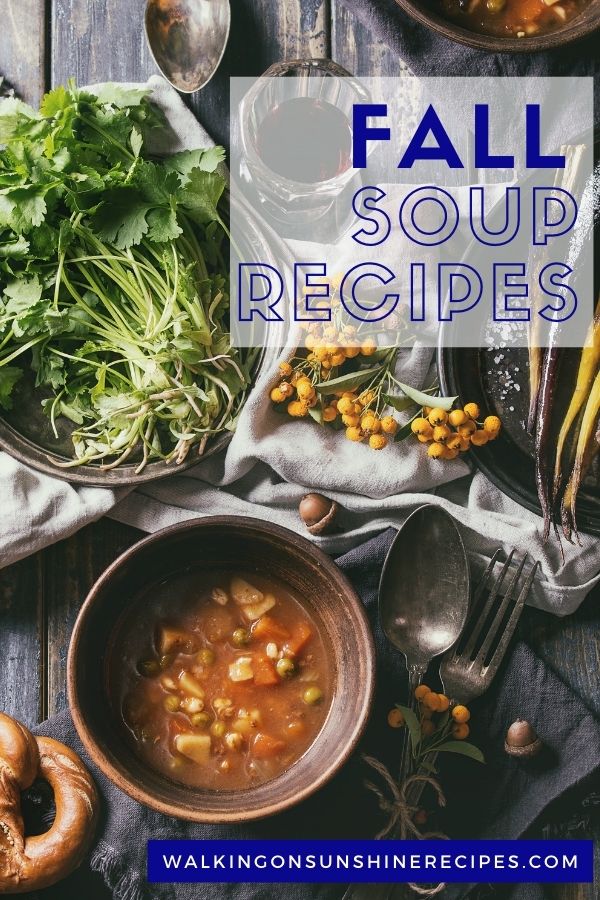 Is it Healthy to have Soup for Dinner?
For many people soup brings an image of a cozy comfort food that just has to be good for you…especially during the colder Fall and Winter months. Enjoying soup for dinner can give you a feeling of fullness and satisfaction. Which will make it easier to not overeat after the meal.
What Goes with Fall Soup for Dinner?
Most people love to serve homemade bread alongside a bowl of soup. But have you ever tried making your own bread bowls to serve soup? Here are a few other ideas:
Here is a great collection of Best Fall Soups that are perfect any time of year. These are great for dinner and leftovers are perfect for lunch the next day.
Best Fall Soup Recipes
Here's a collection of hearty soups that are weeknight-friendly and perfect for dinner tonight!