Soft, chewy and slightly crispy on the outside, these Cake Mix Peanut Butter Cookies are the perfect easy cookie recipe the whole family is going to love. You only need to add a few basic ingredients to a box of vanilla cake mix to bake this recipe too.
The best part about them is that they can be made in advance and stored in the freezer, so you always have fresh cookies on hand!
Check out the other great easy cookie recipes featured here on the site.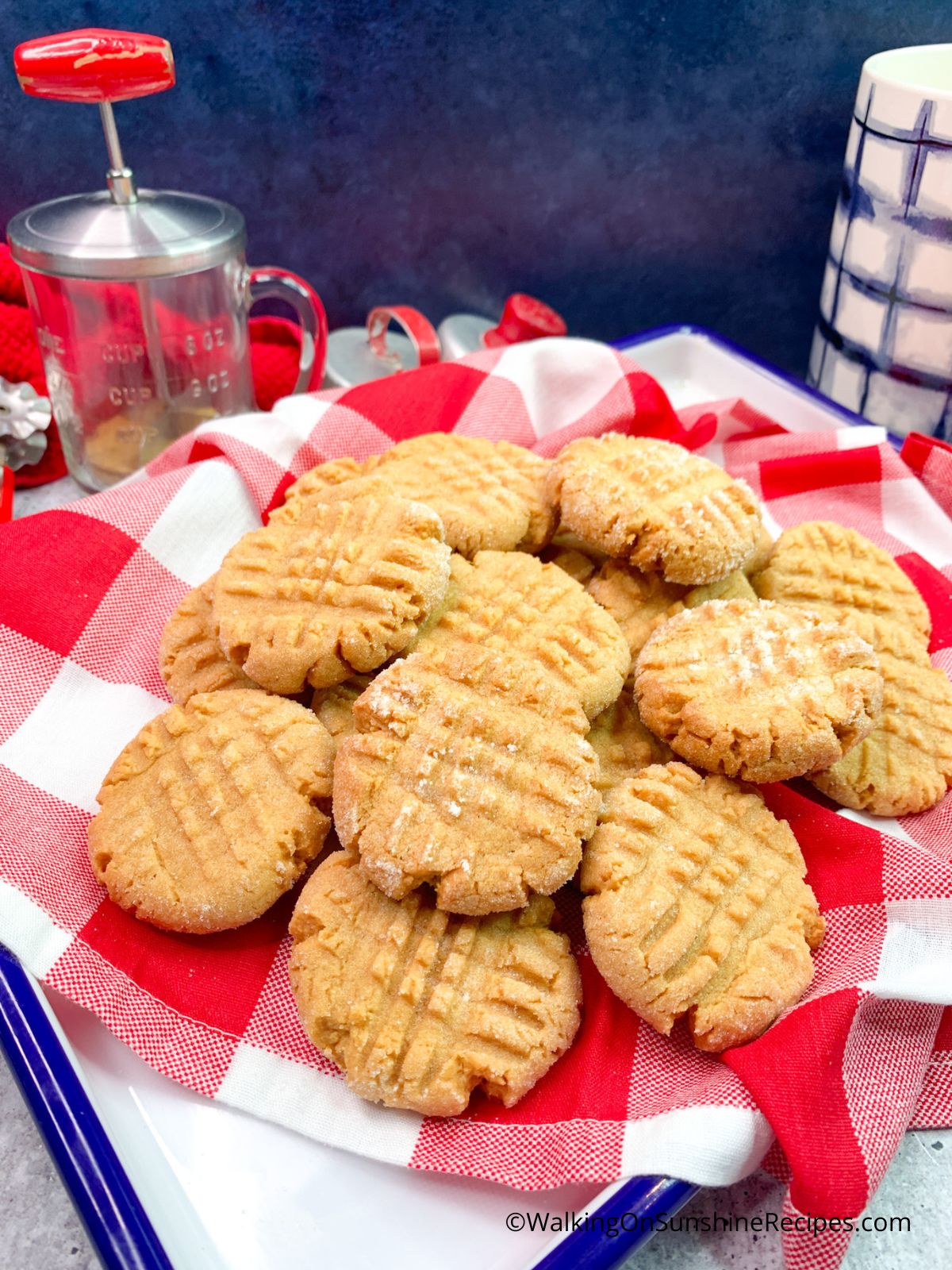 This method for Cake Mix Peanut Butter Cookies is quick and easy. It produces cookies that are soft and chewy on the inside with a slight crunch on the outside. You can also experiment with adding different mix-ins to the dough, such as chocolate chips or chopped nuts.
So next time you're in the mood for something sweet, try this recipe for semi-homemade cookies and reach for a box of cake mix. They'll be sure to satisfy your sweet tooth.
Make sure you check out my Cake Mix Baking Secrets and Printable that gives you tips on how to bake with a box of cake mix.
Table of Contents
Looking for more Cake Mix Cookie Recipes? Try my Cake Mix Pumpkin Chocolate Chip Cookies, Chocolate Sugar Crinkle Cookies and my Red Velvet Cake Mix Cookies.
Why Do Peanut Butter Cookies Have Fork Marks?
Have you ever wondered why peanut butter cookies have fork marks on them? It turns out that there is a practical reason for this. When the cookies are baking, the fork marks help to prevent them from puffing up and becoming too thick.
As a result, they end up with a lighter, more delicate texture. Of course, you can also simply use a fork to press down on the dough before baking if you prefer a thinner cookie. Whatever your preference, there's no doubt thatfork marks add a distinctive look to these classic cookies.
How to make Peanut Butter Cookies in the Air Fryer
Many people are surprised to learn that you can actually make cookies in an air fryer. The key is to start with a small batch, as the air fryer will cook the cookies more quickly than a traditional oven.
You will also need to experiment with the cook time, as each air fryer is slightly different. In general, you will want to cook the cookies for around eight minutes. Once they are done, they should be golden brown and slightly crispy on the outside.
Just be sure to let them cool for a few minutes before serving, as they will be very hot! Make sure you try my Air Fryer Peanut Butter Cookies Recipe. They're a homemade cookie recipe and are really, really good!
Helpful Kitchen Tools
This post contains affiliate links. That means that if you make a purchase after clicking on a link I may earn a small commission at no extra cost to you. For more information, click here.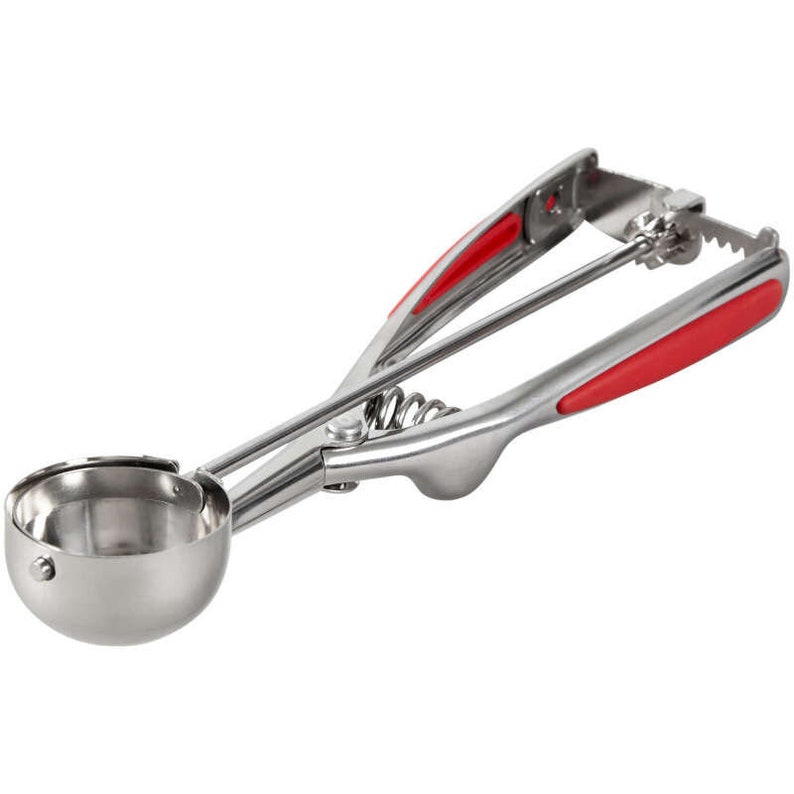 More Information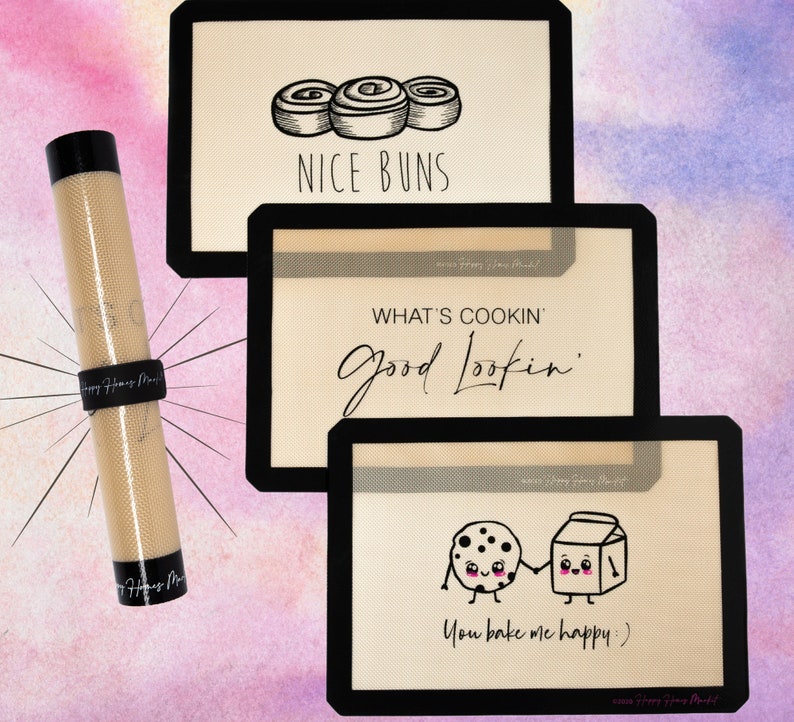 More Information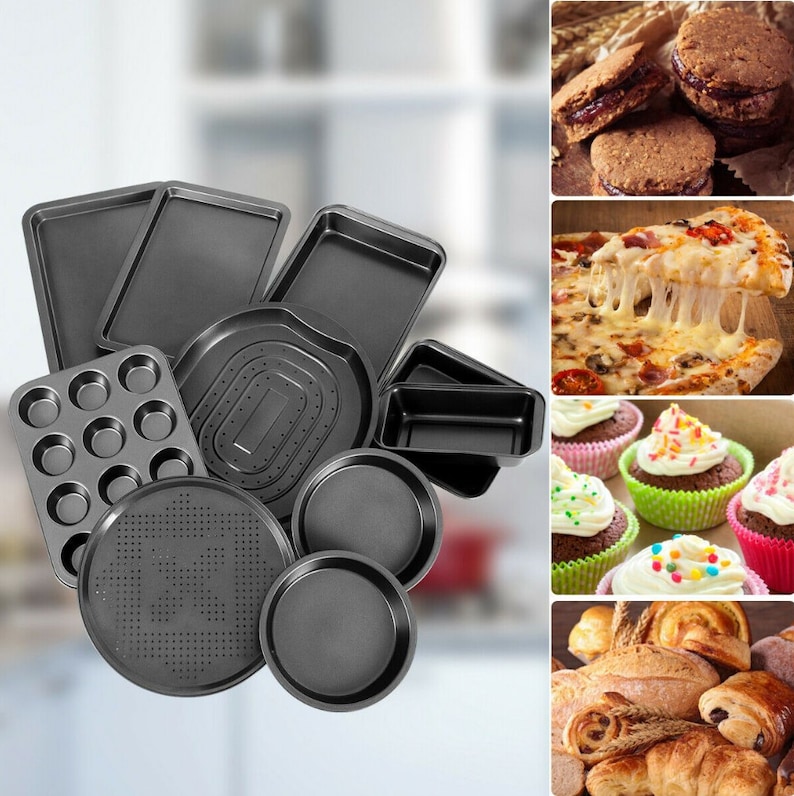 More Information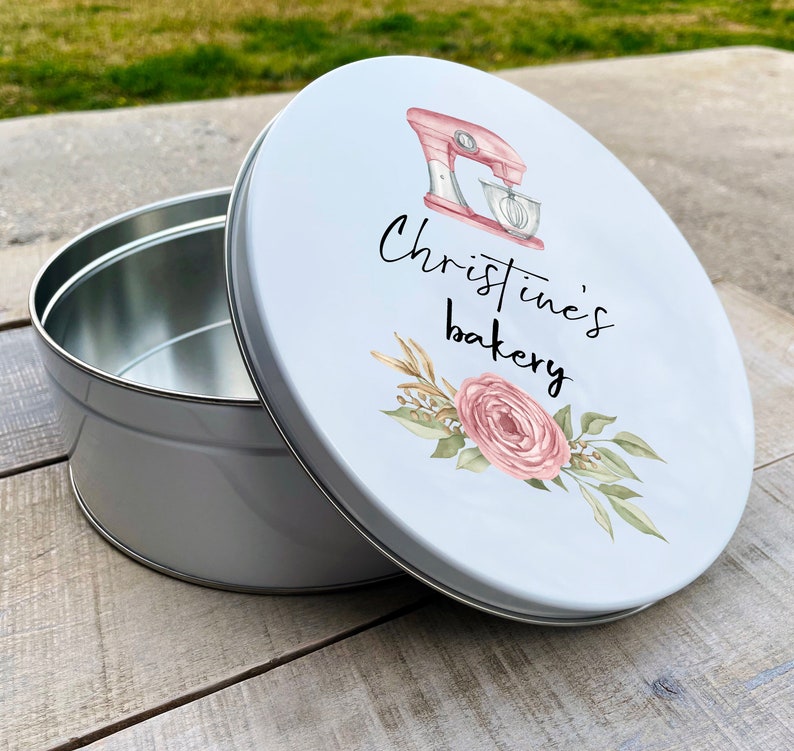 More Information
Main Ingredients Needed
Exact measurements are listed below in the recipe card. Make sure you scroll down to print and save the recipe for later!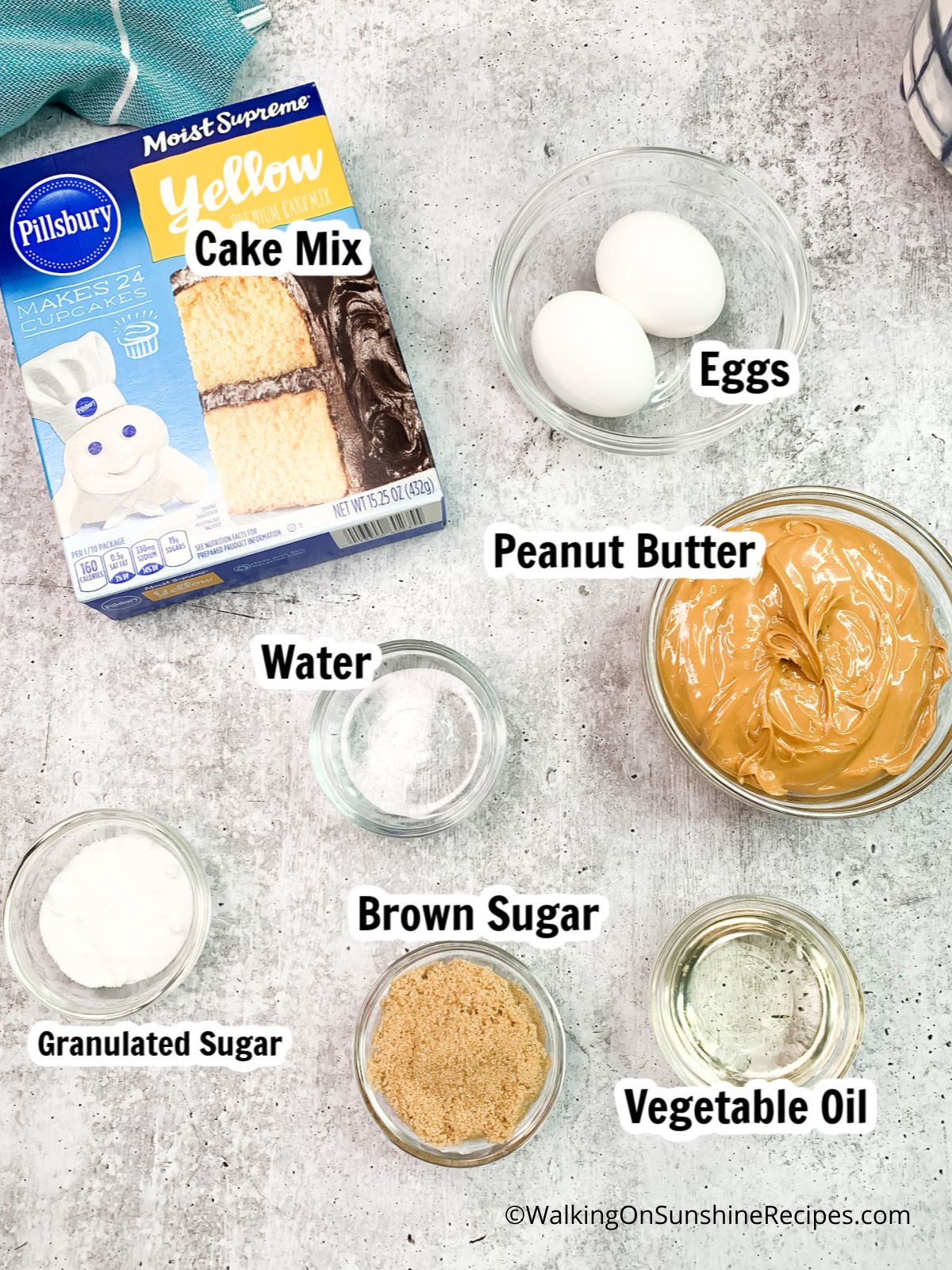 Step-by-Step Instructions
Step 1 | Combine the Ingredients
Add the dry cake mix to the bowl of a KitchenAid mixer. You can also use a hand mixer or combine the ingredients by hand.
Then add the eggs.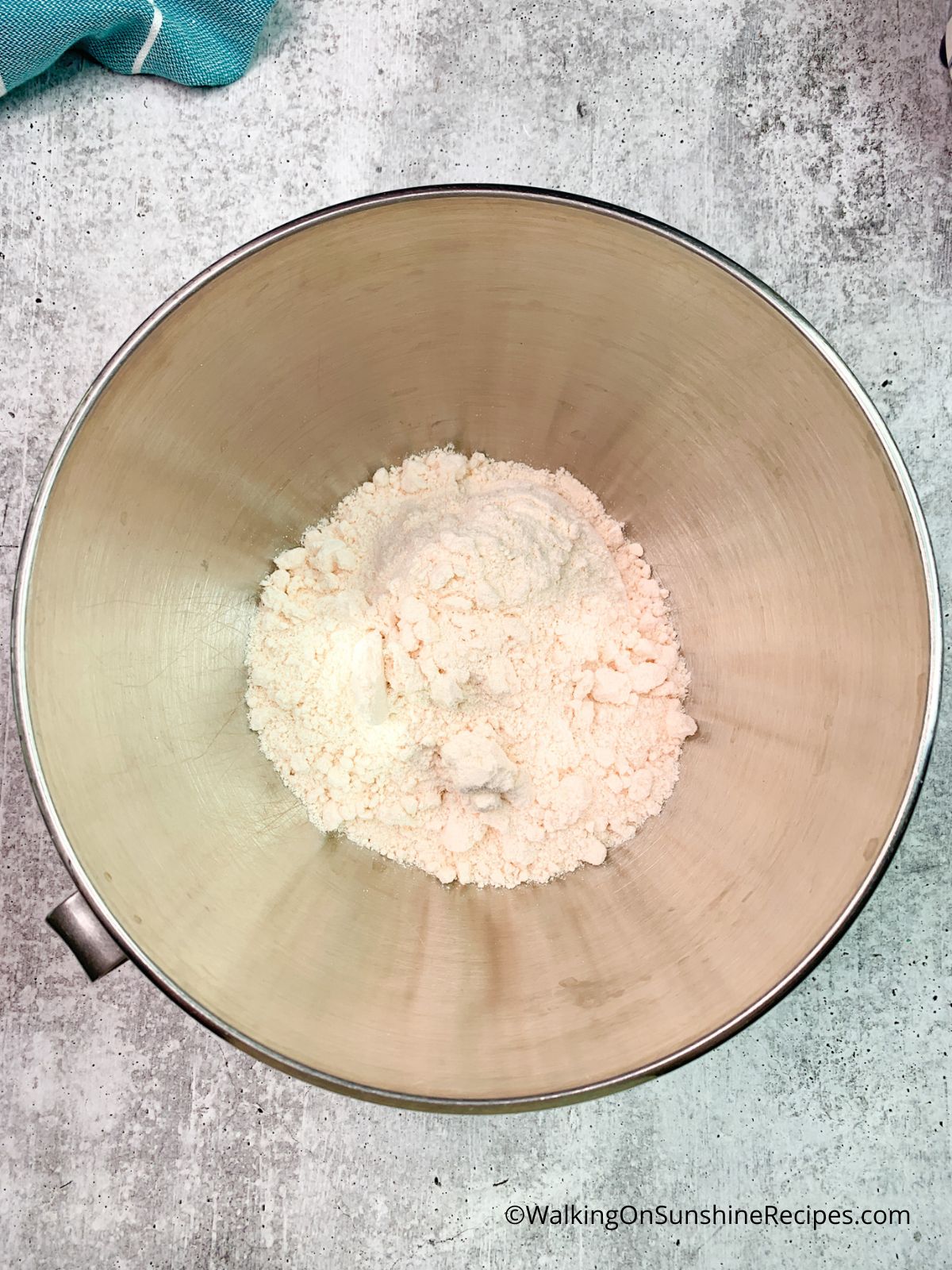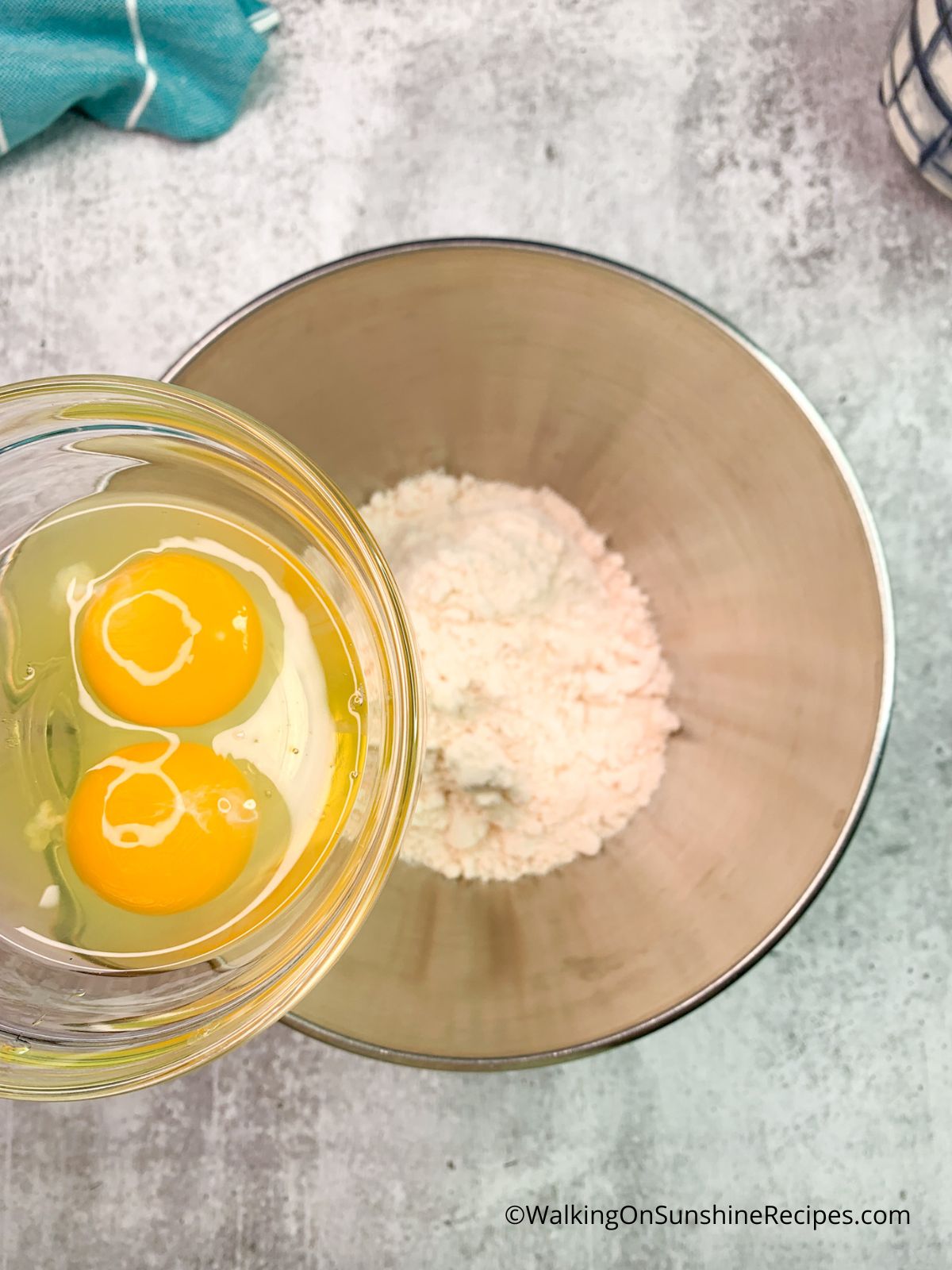 Add the water.
Followed by the vegetable oil.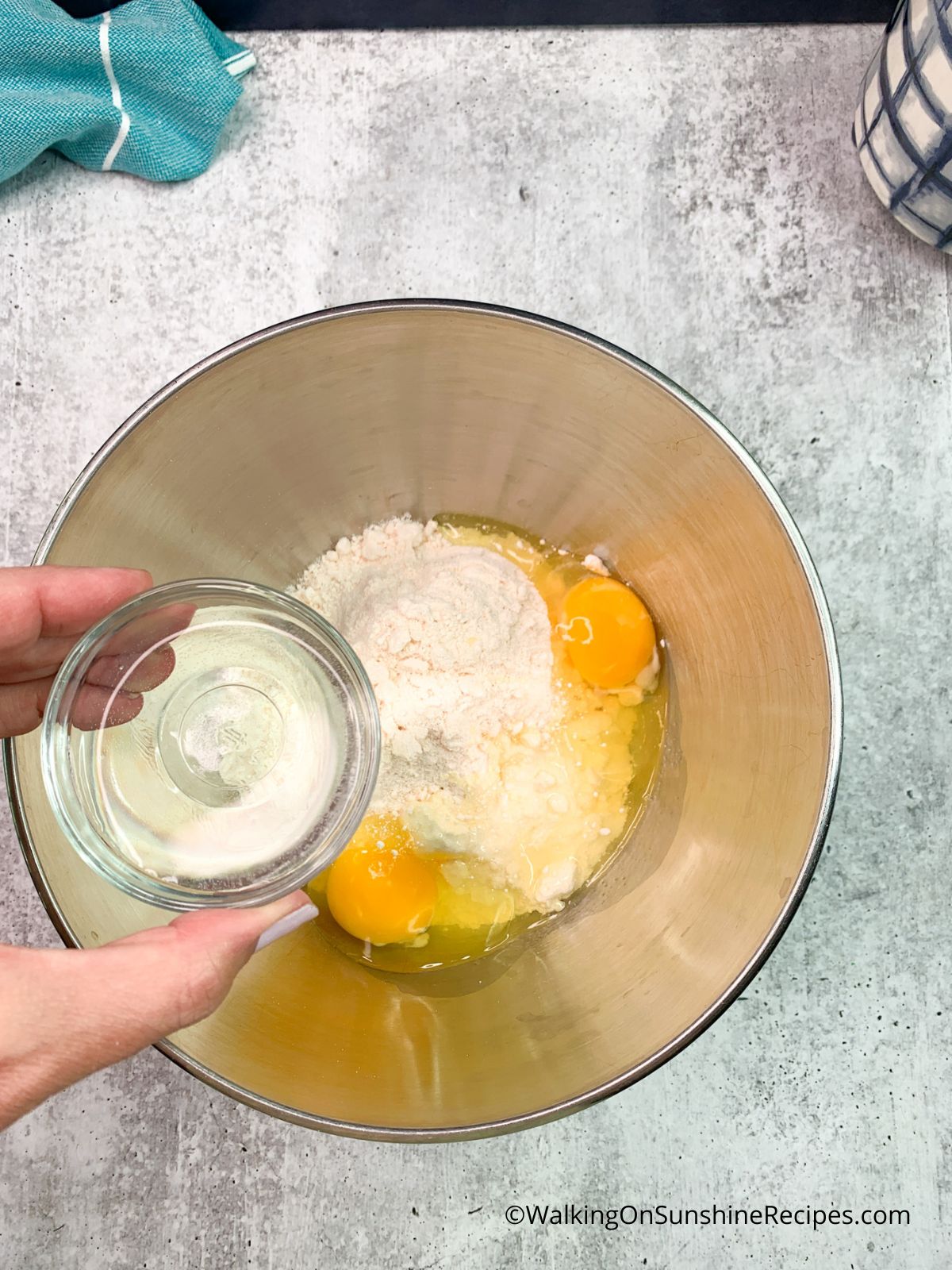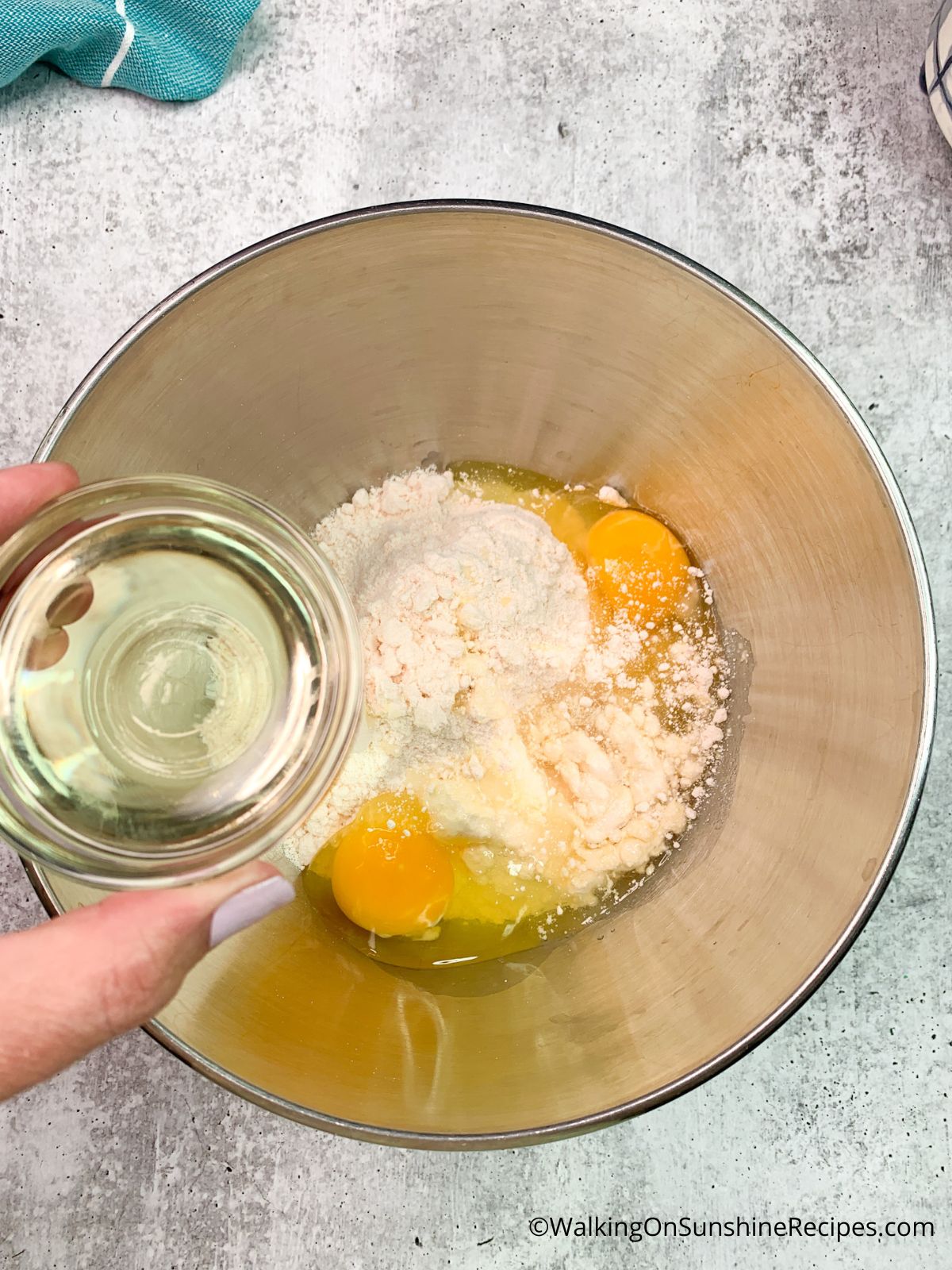 Add the brown sugar into the bowl.
And finally add the creamy peanut butter.
Turn on the mixer and beat until everything is smooth. Do not overmix.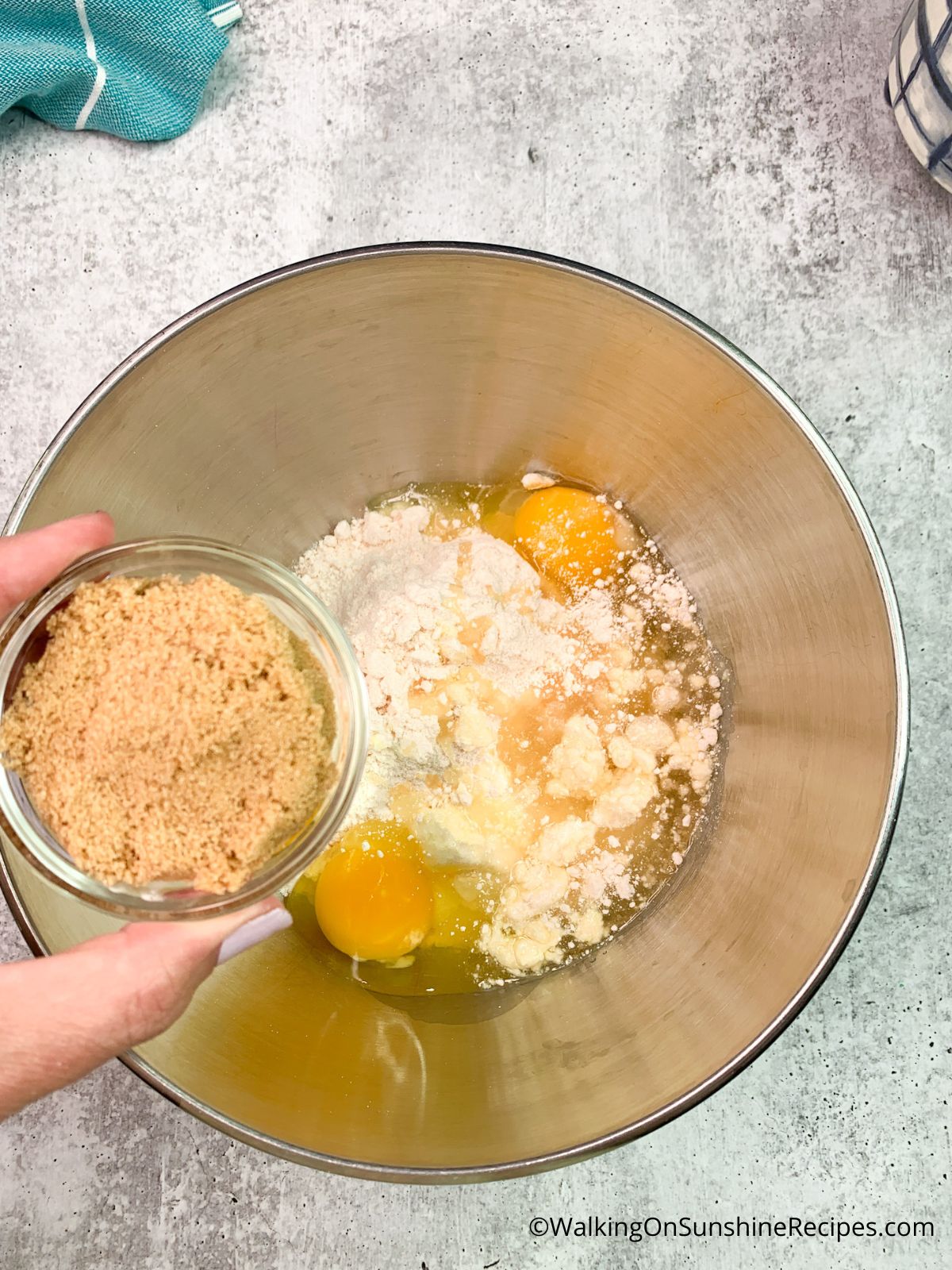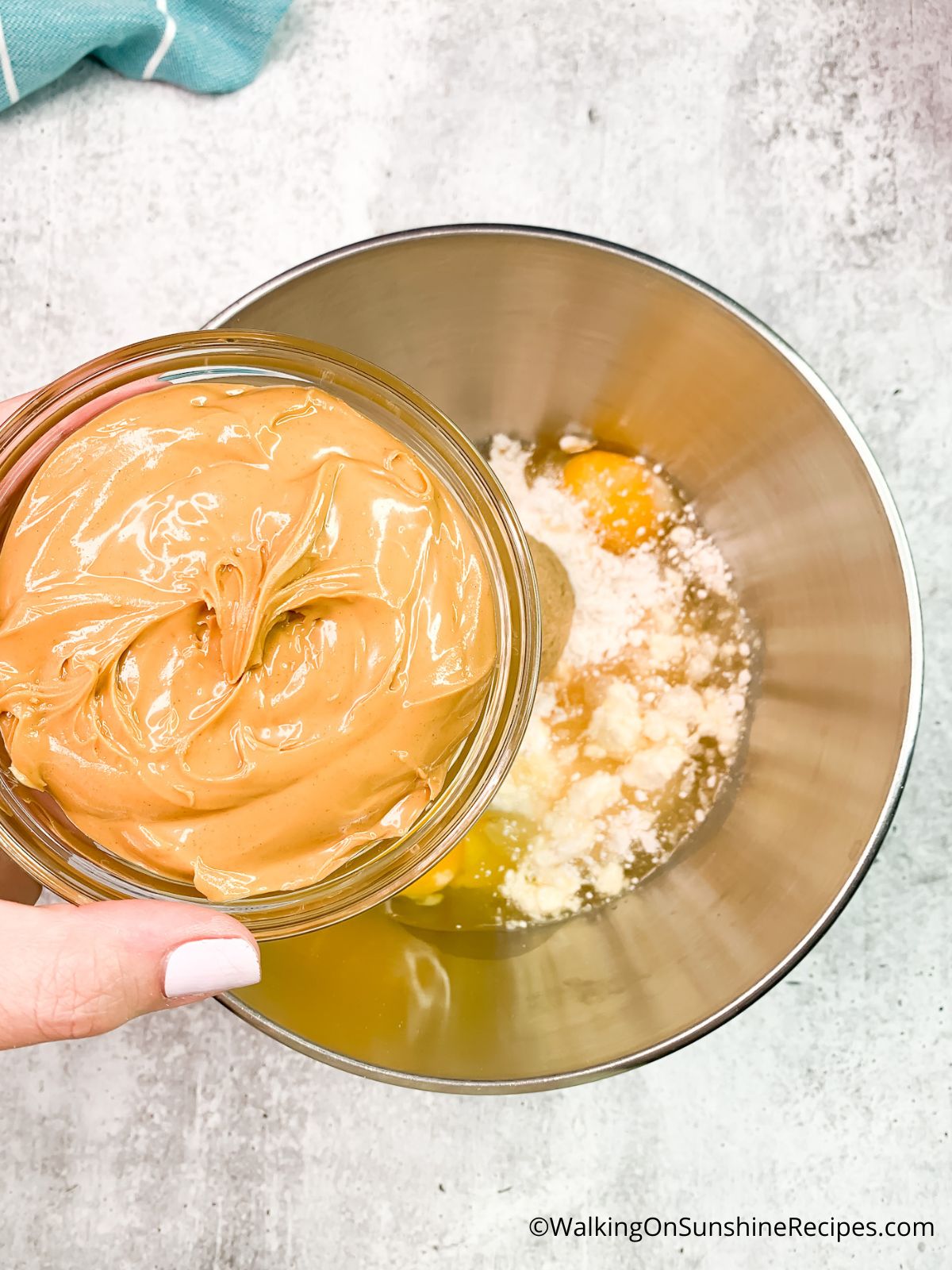 Step 2 | Scoop out Cookie
Once everything is combined, roll the dough into 1-inch balls. Try to have the cookie balls the same size so they bake evenly.
Roll the cookie balls into the granulated sugar.
Place the cookie balls on a baking sheet that's been lined with parchment paper.
Refrigerate the trays of cookies for 15 to 30 minutes.
Right before baking, take a fork and make the crosshatch/crisscross design in the cookies.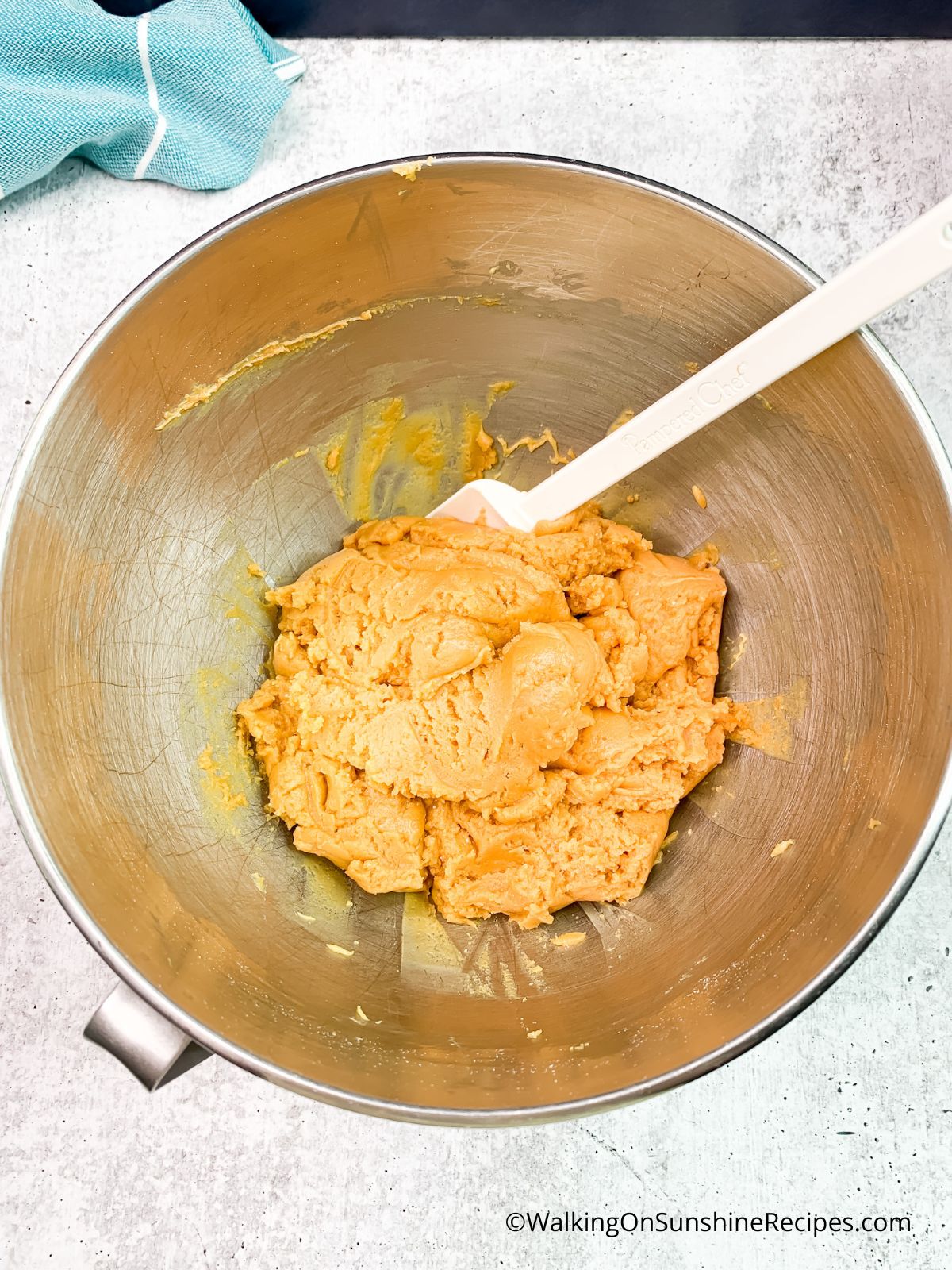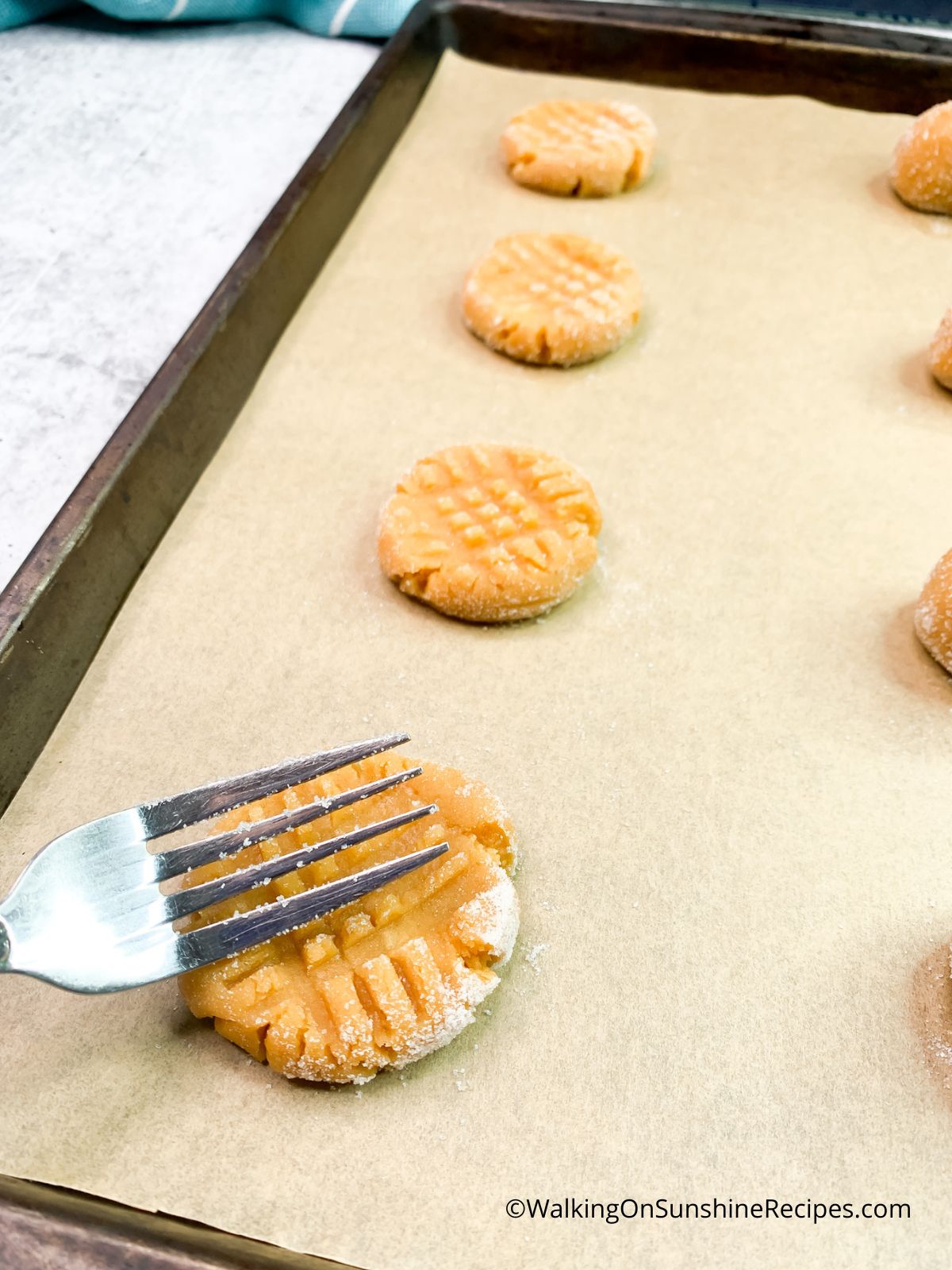 Quick Tip: If you find the fork sticking to the cookie dough while you're making the crosshatch design, dip the fork in a little extra sugar.
Step 3 | Baking Instructions
Bake the cookies in a preheaeted 350°F oven for 10 to 12 minutes or until they are just beginning to turn light brown around the edges.
Do not overbake them.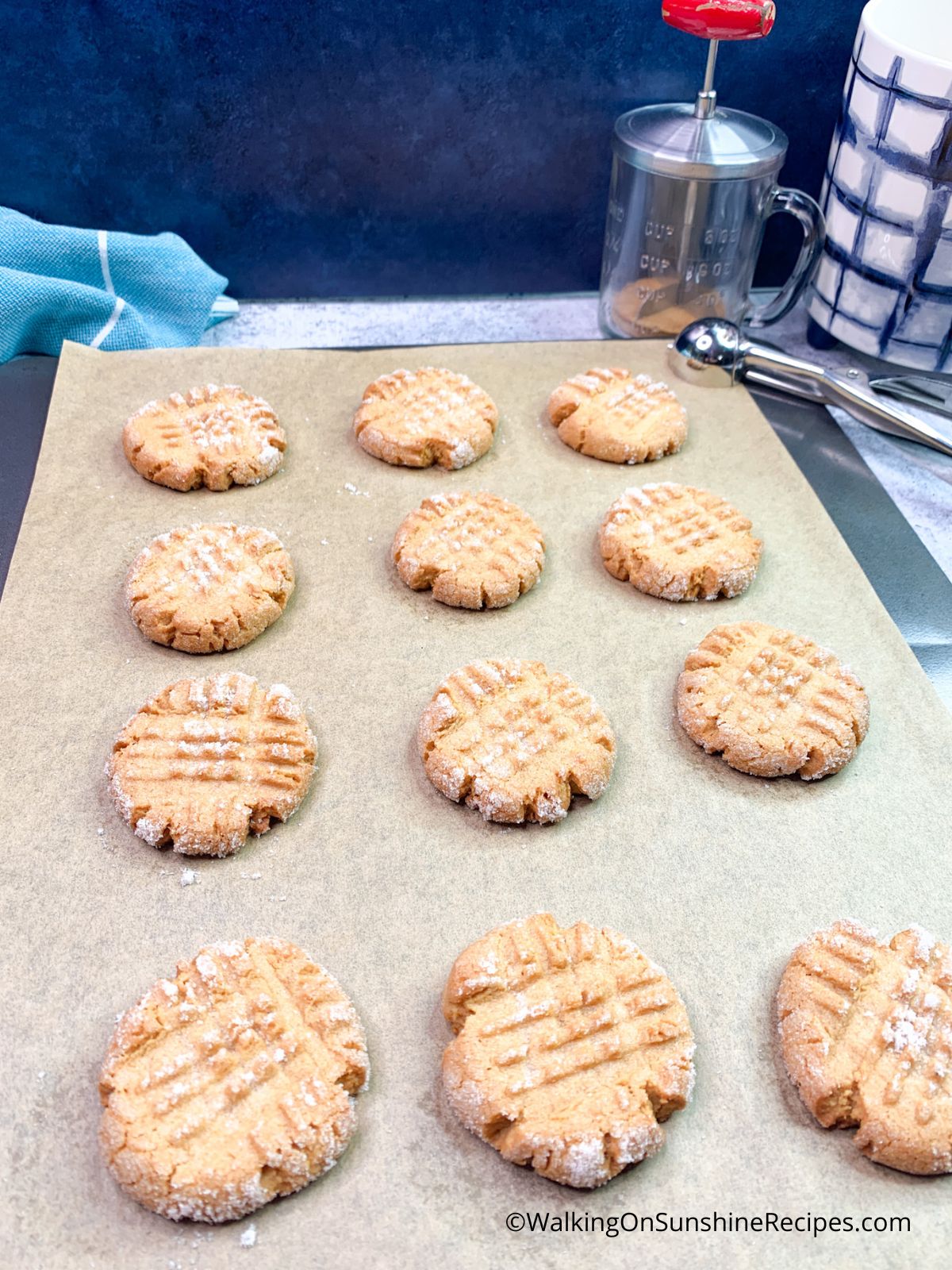 Tried any of my recipes? Let me know in the comments!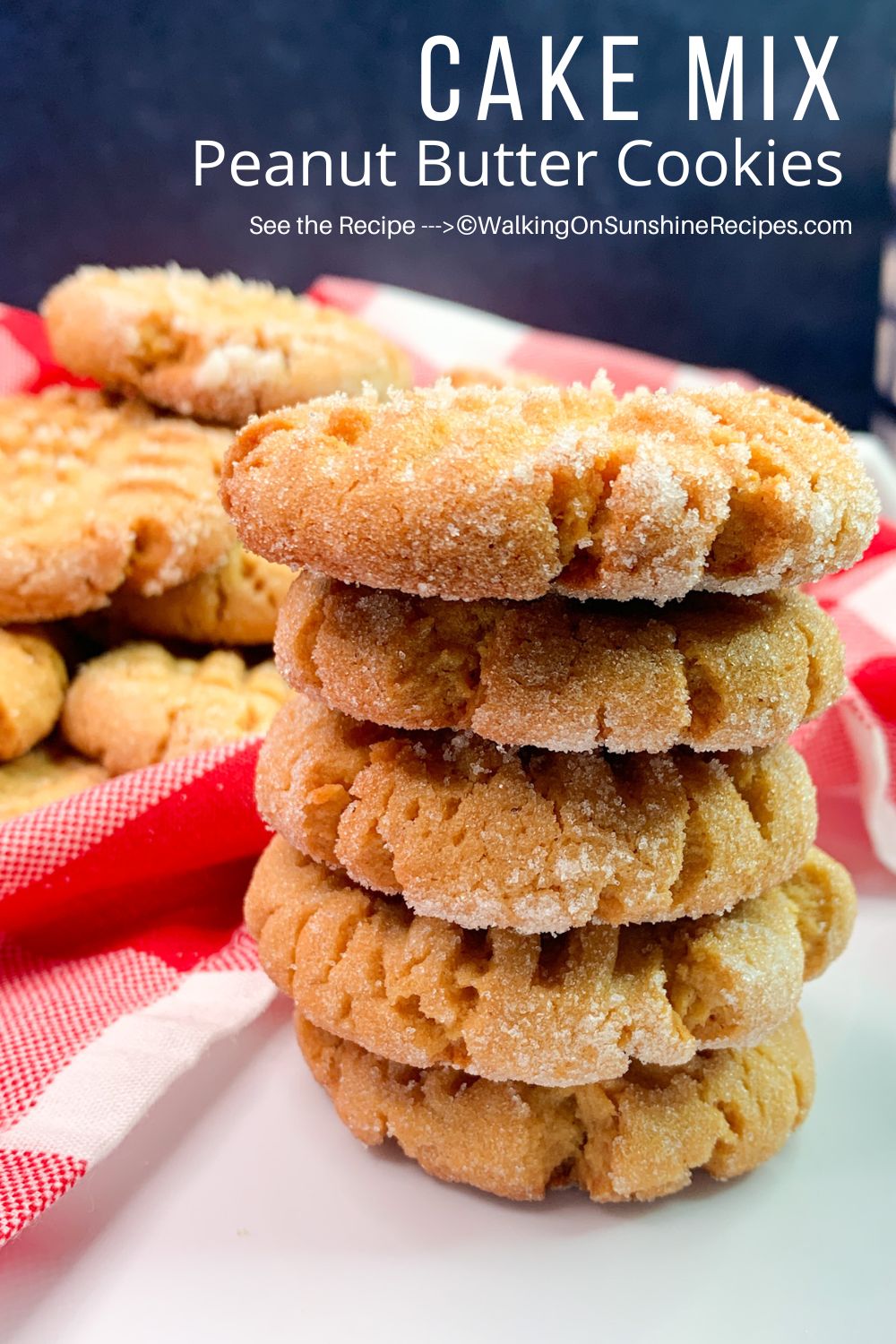 Recipe Variations
Feel free to stir in mini chocolate chips or mini Reese's pieces. Both of those candies go great with peanut butter cookies.
Check out this other recipe for Peanut Butter Snowballs which would be fun to make around the holidays.
Storage Tips
Once baked, store the cake mix cookies in air-tight containers for up to two weeks.
To freeze the cookies, simply place them in a single layer on a baking sheet and "flash freeze" them until they are solid, around 30 to 60 minutes.
Then place the cookies in an air-tight container with parchment or waxed paper in between each layer to keep the cookies from sticking to each other.
You can freeze the cookies this way for up to 3 months.
Top Recipe Tips
Do not over-mix the batter.
Chill the dough for about 30 minutes before placing on baking trays.
Use silicon baking mats or parchment baking sheets on the baking trays to keep the cookies from sticking.
Do not over-bake the cookies!
Recipe FAQ
Why are my cookies coming out like cake?
You added too many eggs. When making cookies using a cake mix, do not follow the directions on the back of the box. Follow the directions listed below in the recipe card
Yield: 35 cookies
Cake Mix Peanut Butter Cookies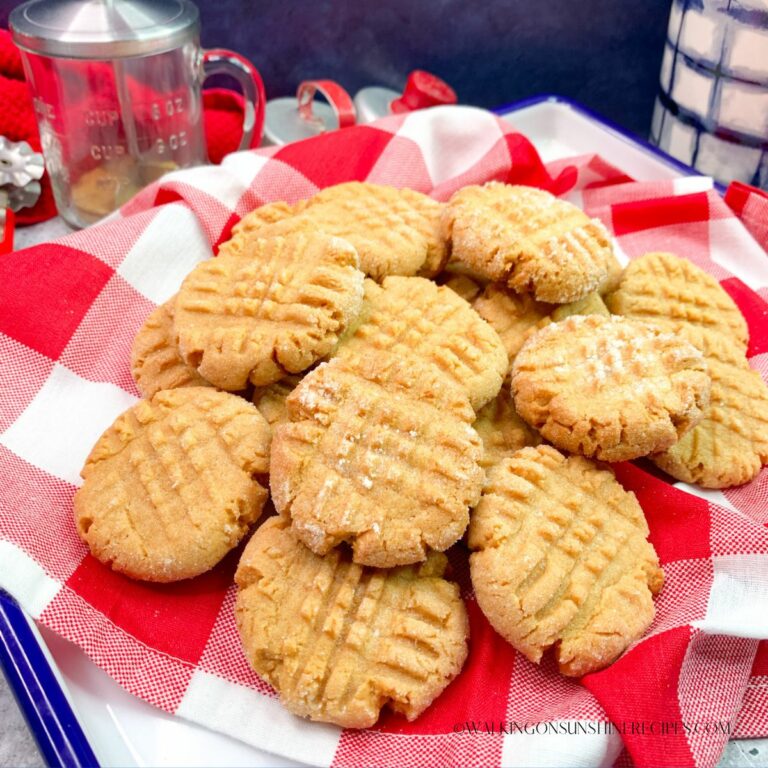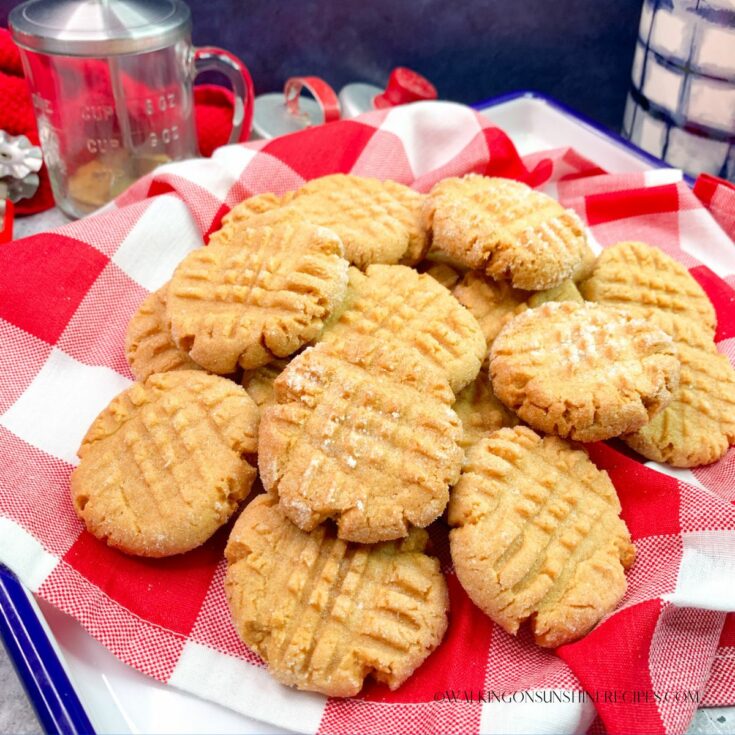 Soft, chewy and slightly crispy on the outside, these Cake Mix Peanut Butter Cookies are the perfect easy cookie recipe!
Ingredients
1 box, 15.25 ounce size Yellow Cake Mix
¼ cup light brown sugar
2 tablespoons water
1 cup creamy peanut butter
¼ cup vegetable oil
2 eggs
Instructions
Heat oven to 350°F.
In a large bowl, combine together the cake mix, brown sugar, water, peanut butter, vegetable oil and eggs with an electric mixer.
Shape the dough into 1-inch balls.
Roll in granulated sugar and place the cookie balls on a baking sheet lined with parchment paper. Place the cookies about 2 inches apart.
Chill the cookies for 15 - 30 minutes.
Remove the trays from the refrigerator and using a fork, make the crisscross pattern.
Bake 10 to 12 minutes or until slightly golden brown around the edges.
Allow the cookies to cool for a minute and then remove to a cooling rack to cool completely.
Notes
If you find the fork is sticking to the cookie balls, dip the forkk in a little bit of granulated sugar.
Nutrition Information:
Yield:
35
Serving Size:
1
Amount Per Serving:
Calories:

112
Total Fat:

6g
Saturated Fat:

1g
Trans Fat:

0g
Unsaturated Fat:

4g
Cholesterol:

11mg
Sodium:

129mg
Carbohydrates:

13g
Fiber:

1g
Sugar:

7g
Protein:

2g
The nutrition information is calculated automatically. I cannot guarantee its accuracy. If this data is important to you, please verify with your trusted nutrition calculator.