Think outside the box the next time you need a quick, easy dessert recipe. Let me show you how to create delicious crescent roll desserts all from a simple grocery store staple. Crescent roll recipes are usually ready fast and only take a few ingredients. Check out a few of my favorite listed below.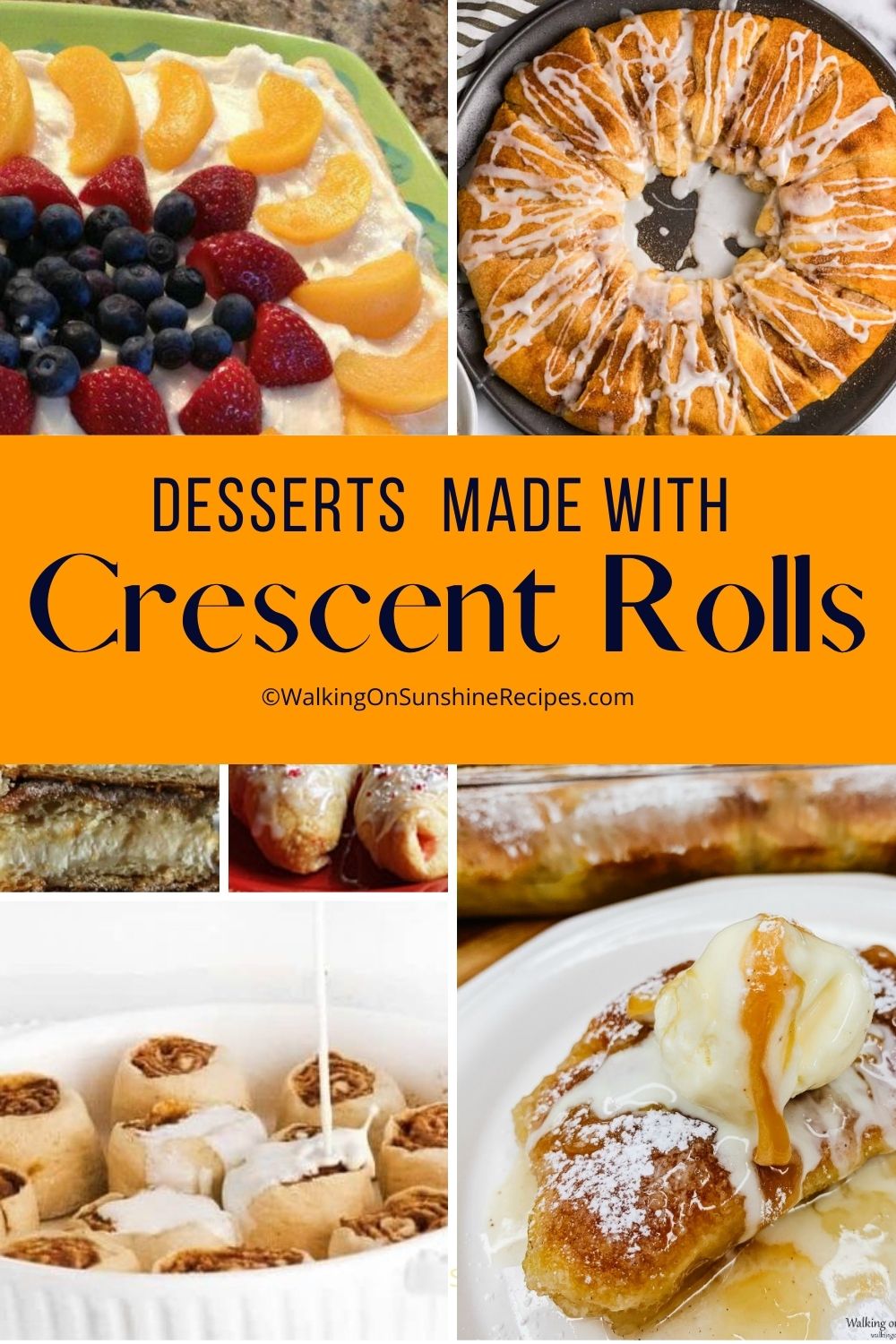 If you really wanted to go "all out" with a theme, you could start dinner off by making pizza with crescent rolls. Then serve one of these crescent roll desserts to complete your meal.
All of these easy desserts start out with a tube or can of crescent roll dough. There are so many recipe options when you have tubes of refrigerator dough at your fingertips.
Tips for Baking with Refrigerator Dough
Most recipes for refrigerator dough are baked in a preheated 375°F oven. That being said, you should read the recipe for each crescent roll dessert closely because most of the baking temperature will differ with the type of recipe created.
Pay attention to the date on the tube of dough. Some people suggest that you can use the dough past the expiration date, but I have found that not to be the case.
Crescent roll dough and puff pastry dough are not the same. Crescent roll dough is made with a few layers of butter and dough, while puff pastry is made with hundreds of layers!
They can be used interchangeably, but you will have a lighter, flakier dessert if you use puff pastry dough.
Helpful Kitchen Tools
This post contains affiliate links. That means that if you make a purchase after clicking on a link I may earn a small commission at no extra cost to you. For more information, click here.
Here are a few Kitchen Tools that will help with preparing any of these desserts:
More Information
More Information
More Information
More Information
⭐Before You Begin! If you make this recipe, please leave a review and star rating. This helps my business thrive and continue providing FREE recipes.