Let me help you put together this year's holiday menu with this collection of Easter Brunch Ideas. You can choose from breakfast casseroles, cinnamon rolls, eggs, waffles, quich and even cute bunny rolls.
There are quite a few different Breakfast Ideas that will definitely impress and satisfy your family's appetite on Easter morning.
This collection was inspired by my Christmas Breakfast Ideas where I share another collection of recipes to help you celebrate the perfect Christmas morning meal.
Remember the reason your family and friends are coming over...to spend time with you! Yes, you want to serve delicious food and have a beautiful table setting, but remember to relax and enjoy your guests. Try not to get so caught up in making everything perfect that you forget to have fun!
Table of Contents
What to Make for Easter Brunch
When I'm preparing to serve brunch to family and friends I try to choose recipes that allow me to plan and prep ahead. I don't want to be stuck in the kitchen cooking scrambled eggs while my family is chatting in the next room.
A few of my favorite Easter Brunch Ideas to serve are Cinnamon Roll Breakfast Casserole, Overnight Cinnamon Rolls, or my Breakfast Casserole with Hash Browns.
You could even make a batch of chocolate chunk muffins and freeze them a few weeks before Easter.
Helpful Kitchen Tools
This post contains affiliate links. That means that if you make a purchase after clicking on a link I may earn a small commission at no extra cost to you. For more information, click here.
Dash Express Electric Egg CookerClick HERE to Print
Non-Stick Omelet & Frittata MakerClick HERE to Print
3 Pack Egg Pancake Maker MoldClick HERE to Print
Dash Mini Waffle MakerClick HERE to Print
Dual Breakfast Sandwich MakerClick HERE to Print
Creative Brunch Ideas
Set the table the night before Easter, if you can. I always do this when I'm going to have any guests and family over for brunch.
Use fresh flowers. This time of year you should be able to find plenty of spring flowers that you can easily place down the center of your table. Place a few of them around the buffet table as well.
A basket of colored Easter eggs would be nice to use in your table decor.
If you make Italian Easter Bread, set that out on the buffet table.
Decide on which platters and serving dishes you're planning on using and set them out the night before as well.
Label the serving dishes so you know which platter you'll be using for each particular recipe.
Put together a drink station where all the beverages will be located for your family and guests. I always have a small bowl near the coffee server where my guests can dispose of sugar packets, coffee stirrers, etc.
It's okay to ask for help. If anyone offers to bring something, take them up on the offer.
Tried any of my recipes? Let me know in the comments!
Easter Brunch Buffet Menu Ideas
Easter Brunch Desserts
Check out all my favorite Easter Desserts, but here are just a few:
Breakfast Ideas
Check out all the Breakfast Ideas available on the blog that include:
Brunch Menu with Cinnamon Rolls
Make sure you check out all the Best Cinnamon Roll Recipes available on the blog that are great to serve for brunch.
Easter Brunch Drink Ideas
Easter Recipe Collections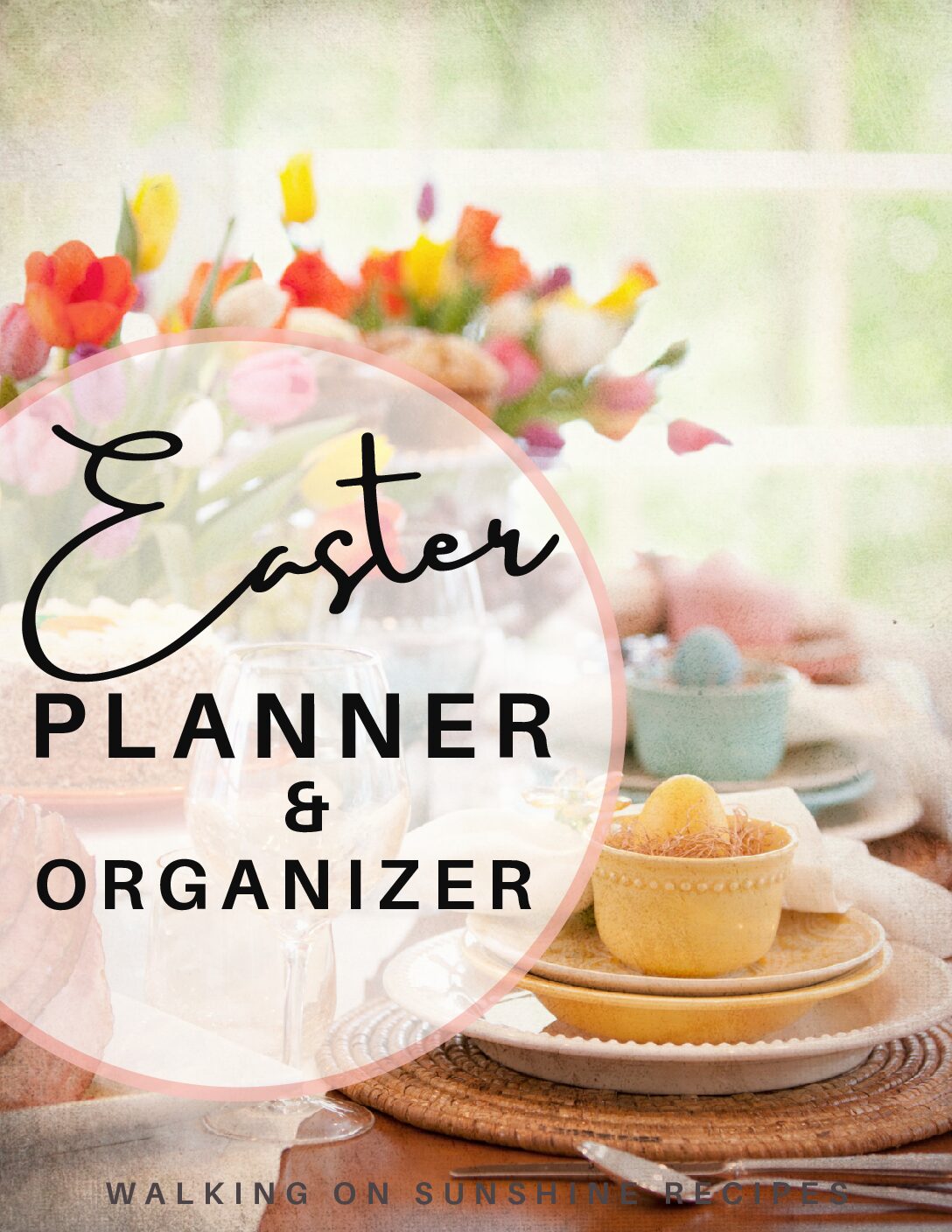 More Information
More Information
More Information
More Information
More Information
More Information
More Information