Fall Non-Alcoholic Drinks that are perfect for autumn celebrations are featured this week. One of the best things about Fall is the arrival of some of my favorite flavors pumpkin, apple and cinnamon. Today I'm going to share with you seven different fresh non-alcoholic drink recipes to help us all celebrate Fall in a cup!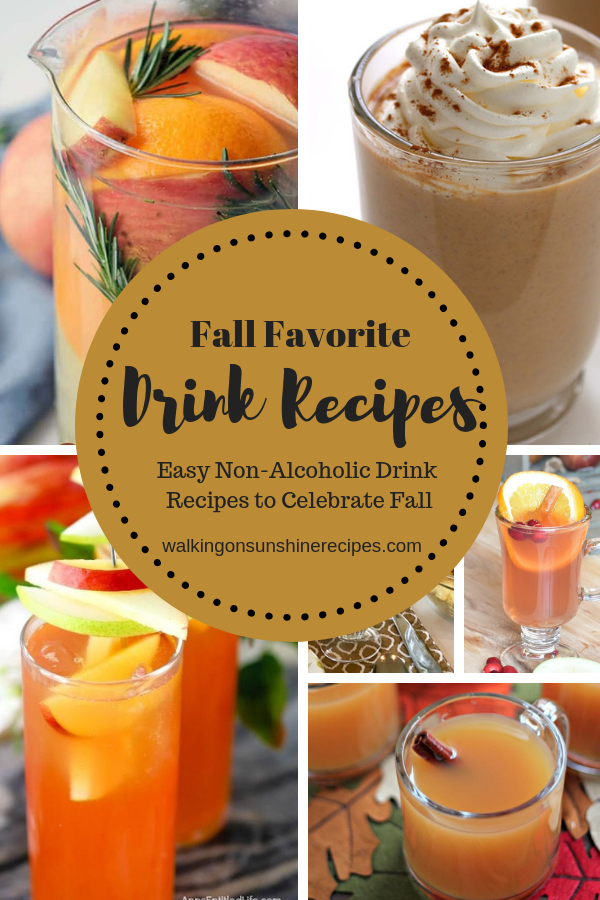 Do you love Fall as much as I do? Now is the perfect time to put away the tall glasses of seltzer or iced tea and enjoy something a little more decadent. 
This week we are featuring Fall Non-Alcoholic Drinks that are perfect for all your autumn celebrations!
Helpful Kitchen Tools
This post contains affiliate links. That means that if you make a purchase after clicking on a link I may earn a small commission at no extra cost to you. For more information, click here.
Glass Fruit Infuser Water PitcherMore Information
Ninja Personal BlenderMore Information
KitchenAid BlenderMore Information
Stainless Steel StrainersMore Information
Mason Jar Mugs with LidsMore Information
Lemon ZesterMore Information
Gallon Glass Mason Jar DrinkMore Information
10 Inch Stainless Steel MuddlerMore Information
Stainless Steel Mortar and PestleMore Information
Take some time and visit each recipe being featured! My favorite was the Pumpkin White Hot Chocolate from Cincy Shopper. Can you believe I've never had a pumpkin hot chocolate drink? That's a good reason for me to try this recipe soon!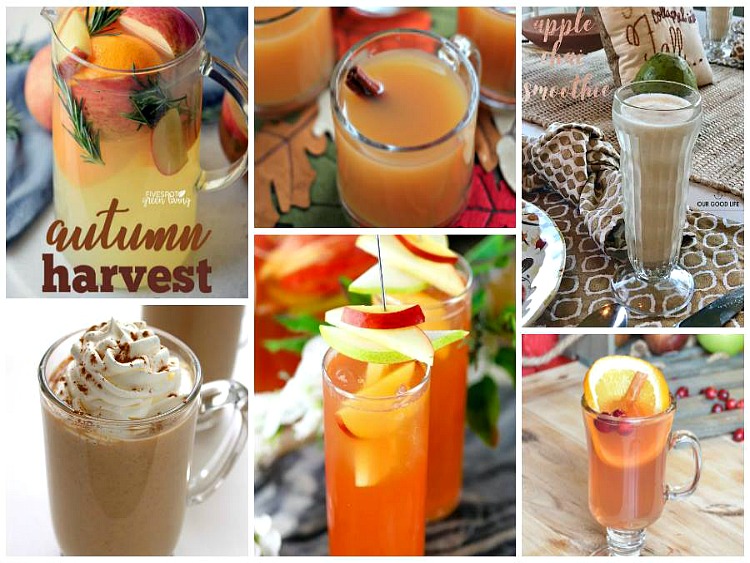 Non-Alcoholic Fall Drinks