This page is devoted to fresh non-alcoholic drinks. I'll be sharing with you a few of my favorite mocktails and beverages like my infused water recipes. These drinks are perfect to serve to family and friends for your next get-together.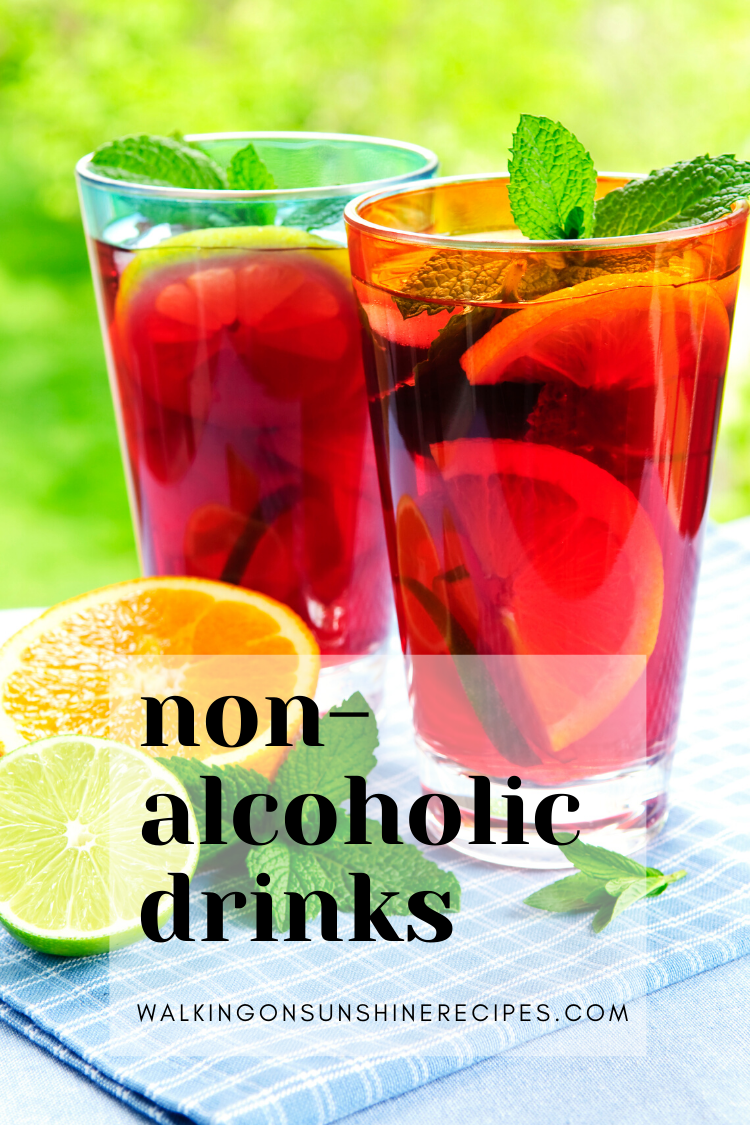 These are all fresh non-alcoholic drinks that anyone in the family can enjoy. There's no alcohol so there's no need to worry about serving these at a party or family gathering.
Each beverage shared is the perfect summer drinks non alcoholic beverage to add to your menu the next time you're entertaining.
Helpful Kitchen Tools
This post contains affiliate links. That means that if you make a purchase after clicking on a link I may earn a small commission at no extra cost to you. For more information, click here.
Glass Fruit Infuser Water PitcherMore Information
Ninja Personal BlenderMore Information
KitchenAid BlenderMore Information
Stainless Steel StrainersMore Information
Mason Jar Mugs with LidsMore Information
Lemon ZesterMore Information
Gallon Glass Mason Jar DrinkMore Information
10 Inch Stainless Steel MuddlerMore Information
Stainless Steel Mortar and PestleMore Information
Refreshing Non-Alcoholic Drinks
Infused Water Recipes
Check out the full list of infused water recipes created, but for now, here's two of our favorites:
Easy Family Meal PlannerClick HERE for More Information