Tired of serving the same old dishes to your family every night? Check out my latest Family Friendly Meal Plan complete with recipes that your family is going to love!
From Asian Sloppy Joes to Slow Cooker Italian Beef Sandwiches, there is something for everyone in this week's plan...even the picky eaters in your family!
These easy-to-follow recipes are also budget friendly so you don't have to overspend on meal prep! Let's dig in and discover all the wonderful things these dishes have in store.
Check out all the other Weekly Meal Plans available to help you get dinner on the table!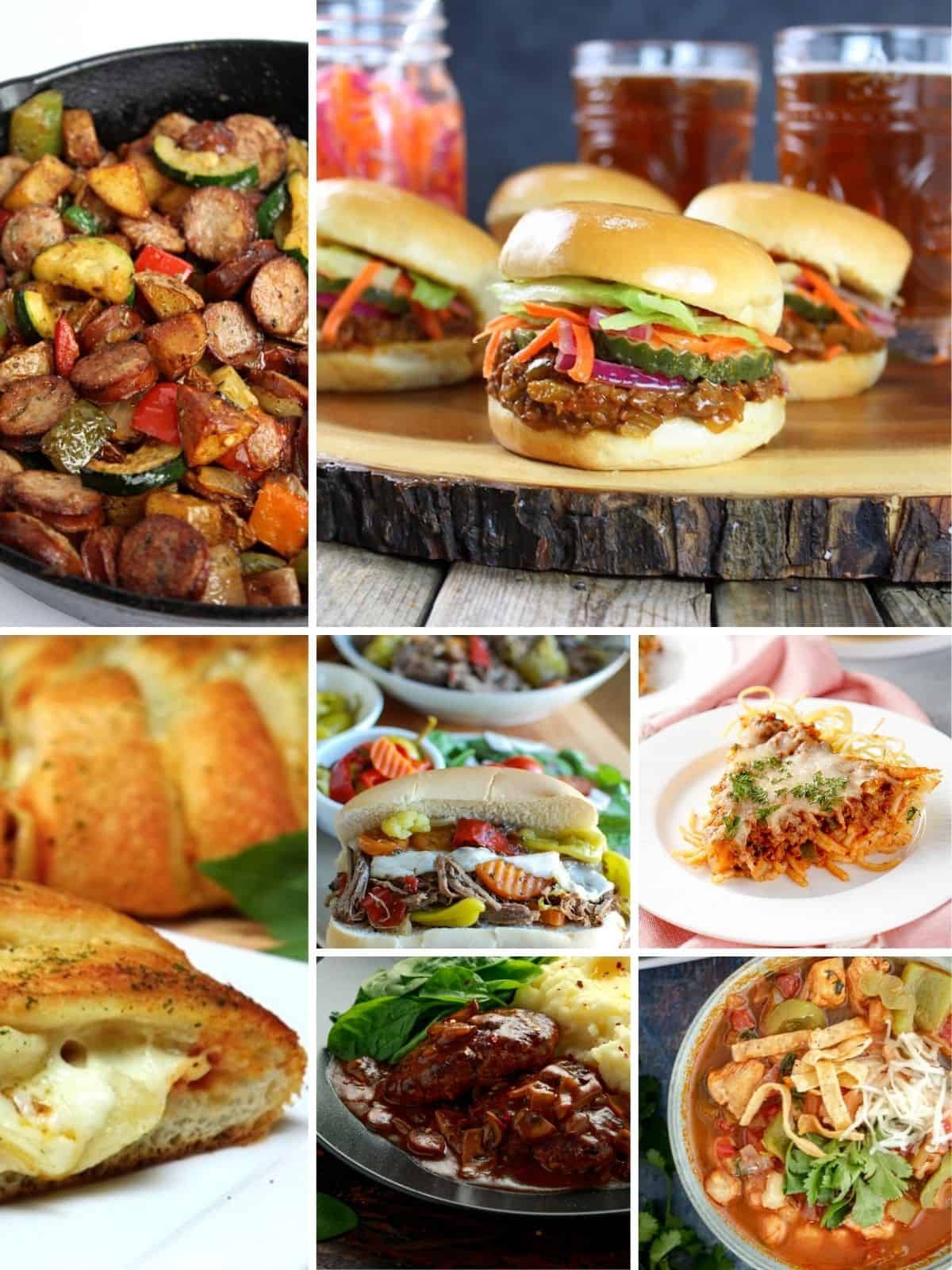 Putting together a meal plan for 7 days can be a daunting task, but it is an excellent way of ensuring that your family eats healthy and nutritious meals throughout the week.
Be creative and experiment with different recipes - you don't have to prepare the same recipes every week!
Remember to consider seasonal items which are easier on your wallet, especially for fresh produce.
Make sure you check out 10 Essentials Pantry Items and Freezer Meal Planning Tips to further help you customize your family's portable dinner ideas.
Table of Contents
👩‍🍳Meal Plan Notes
Here are some practical steps to help you create a meal plan that will satisfy the nutritional and taste requirements of your family:
Start by selecting a variety of healthy recipes that your family enjoys. Consider incorporating different foods from all food groups for a balanced nutrition intake.
Brainstorm ideas for breakfast, lunch, and dinner, considering the time, budget, and preference of your family members.
Once you have a list of recipes you want to prepare for the week, create a grocery list and check your pantry and fridge for all the ingredients that you may already have.
Plan your weekly meals in a way that takes into account any time constraints and the activities of your family members throughout the week. For example, if you have a busy day coming up, plan a simple and quick meal for that day.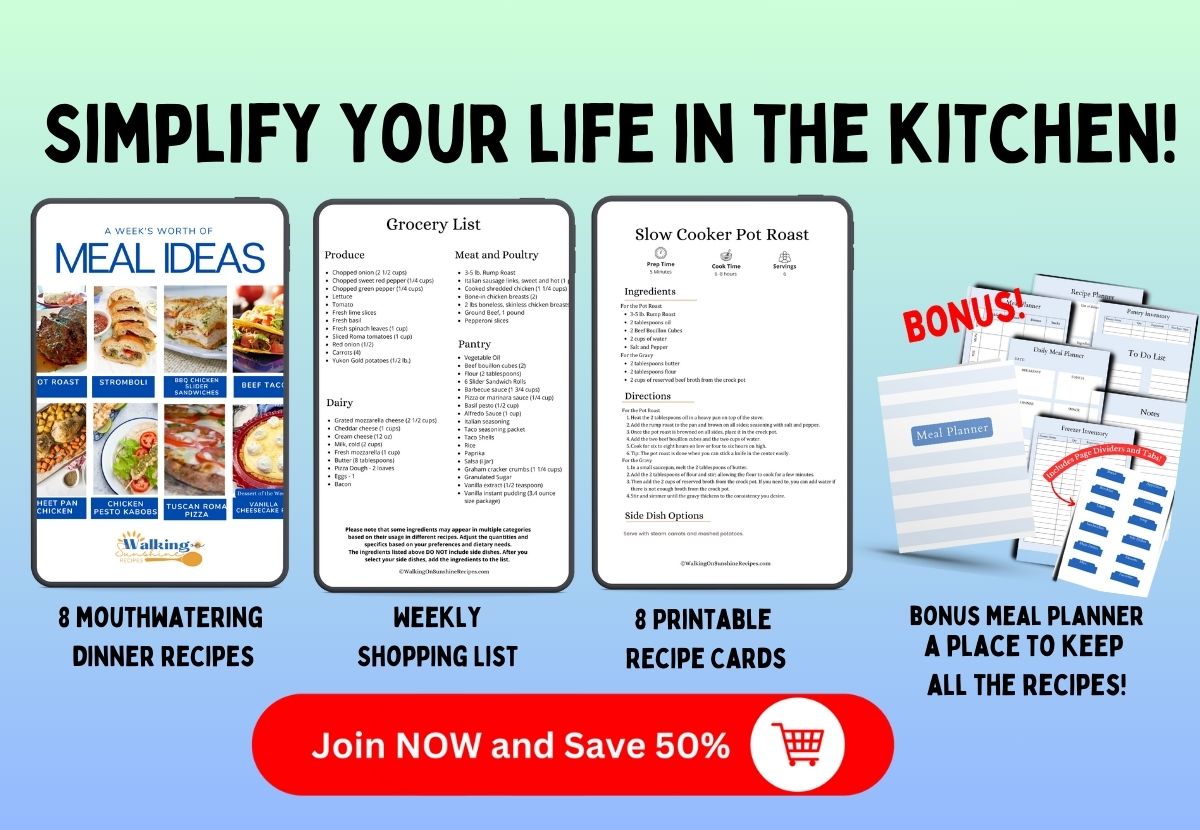 🙋Become a Member - 25% Off Meal Plans!
This post contains affiliate links, your cost is the same, but I earn a commission when you shop through them. For more information, click here.
If you're looking for more detailed meal plans with grocery lists, you're going to love Eat at Home Menu Plans. The Eat at Home Menu Planning does all the work for you. For only a few dollars per week and you get four different menu plans for every week.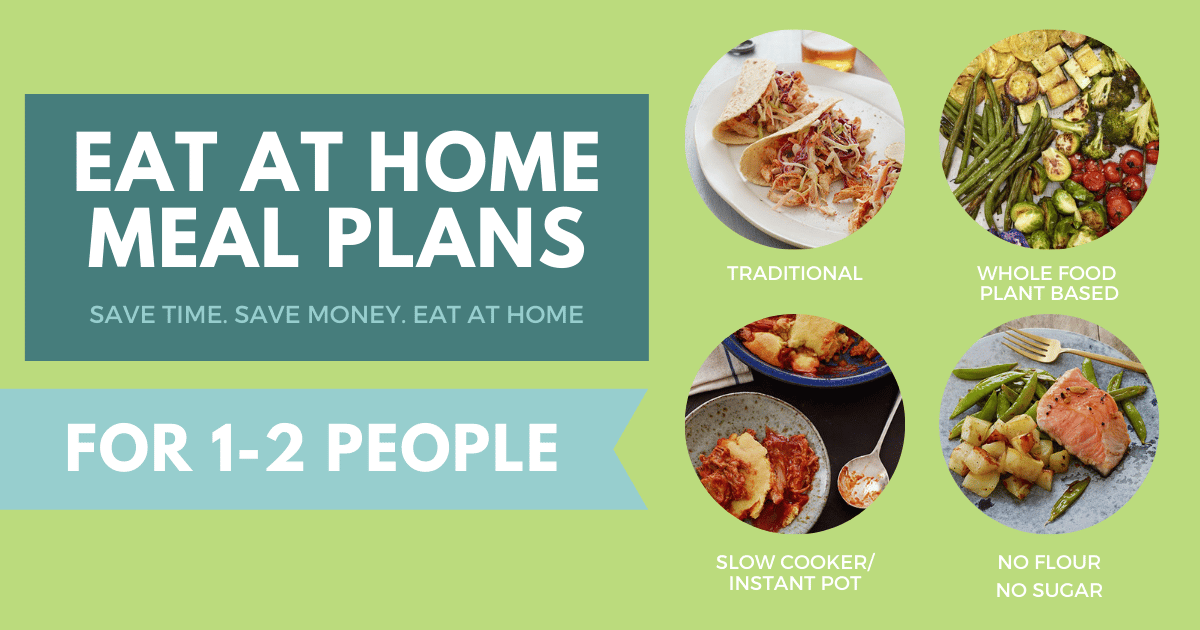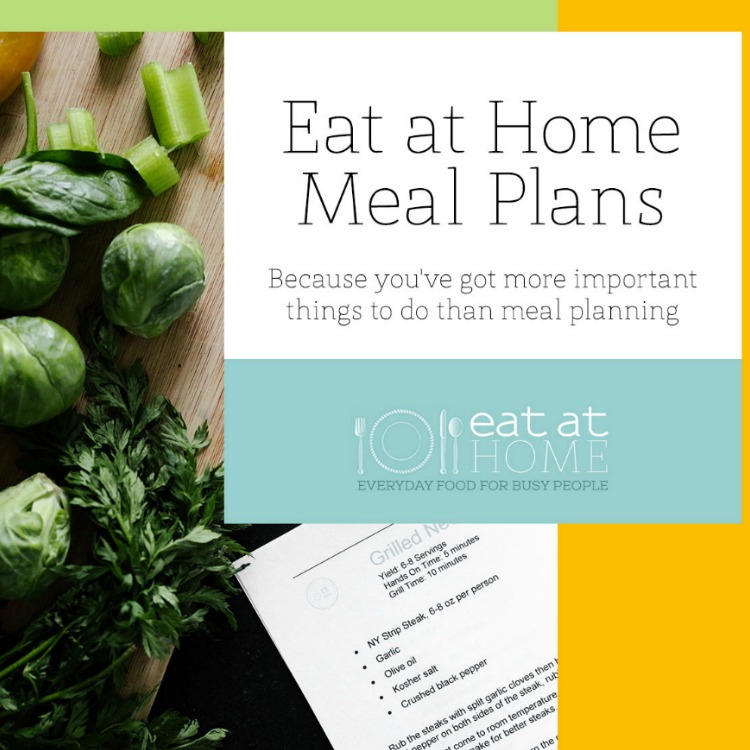 More Information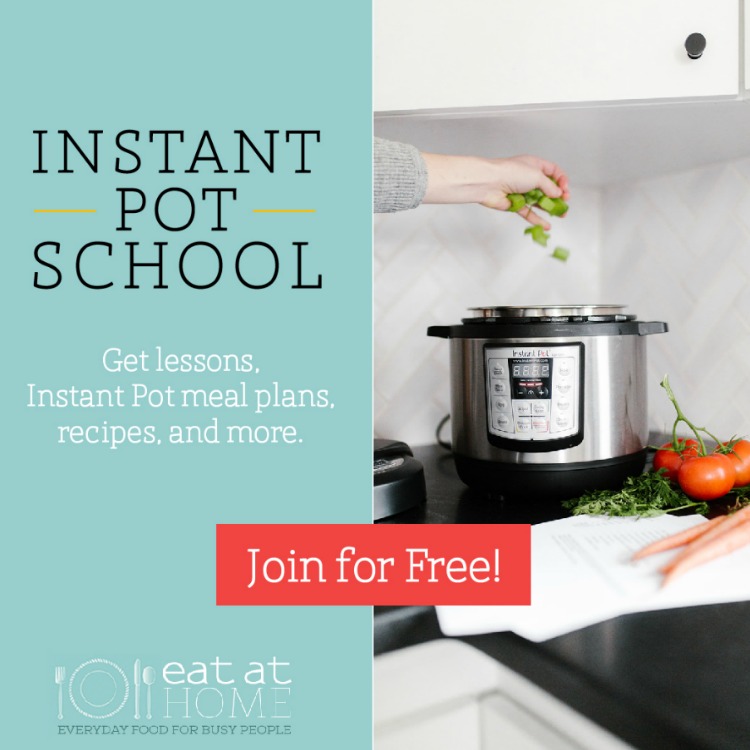 More Information
🍽 Weekly Meal Plan Collection
Family Friendly Meal Plan with Recipes
This week I am featuring 7 family friendly recipes that will help you get dinner on the table pretty quick. All you'll need is a little planning to help you get dinner ready for your family this week.
Photo Credit: lovetobeinthekitchen.com
In need of a healthy and satisfying meal? Look no further than this Chicken Sausage & Vegetable Skillet. Ready in less than half an hour, it's loaded with yummy ingredients like chicken sausage, peppers, zucchini, onions and potatoes that will fill your kitchen with their vibrant aromas. Enjoy a wholesome evening dinner - fast!
This Cheese and Pepperoni Pizza Braid is a perfect choice for a delicious, filling, and convenient meal that everyone will enjoy.
Photo Credit: simplyscrumptiouseats.com
Looking for a meal that takes no time to make but still packs in the nutrients? Try this delectable Southwest Soup! With chicken, veggies and complex carbs all cooked together in one pot, you can make it quickly while making sure your body gets its daily dose of nutrition.
Photo Credit: www.sugarandsoul.co
Kids and adults alike go wild for a plate of al dente spaghetti topped with savory meat sauce and melted cheese. It's comfort food at its finest!
Photo Credit: www.acedarspoon.com
Is your game day spread or weeknight dinner in need of a delicious, slow cooked Italian flair? Chuck roast simmers with zesty Italian seasonings and beef broth before being mixed with pepperoncini peppers and Giardiniera to create Slow Cooker Italian Beef Sandwiches - the perfect way to bring flavor-packed goodness right into your kitchen!
Photo Credit: tasteandsee.com
If you love traditional Sloppy Joes, then this Asian-inspired version will knock your socks off! It takes all the flavors of a classic and turns them up to 11 with fresh ginger, hoisin sauce, spicy chili paste (for an extra kick), plus lime juice for added zing. Plus if slow cooker meals are more your thing – don't worry! I've included a crockpot recipe too. Enjoy!
This recipe for Hamburgers with Homemade Mushroom Gravy is an excellent choice for dinner tonight. It's a crowd-pleasing classic recipe that is bound to satisfy everyone in your family.
This recipe collection has been updated since it first appeared in 2019 with new photos and information. I hope you enjoy the updates as much as I enjoyed working on them!