I saw a recipe for chicken marsala on Facebook a few weeks ago and it reminded me of the recipe I used to make for chicken marsala all the time. My husband and I loved it and I made it quite often for company, but I haven't made it in years and I don't know why. Although I think it had something to do with my children not liking it when they were little. So I went searching through my handwritten recipes, yes, I still have a box full of recipes, and found this recipe for chicken marsala.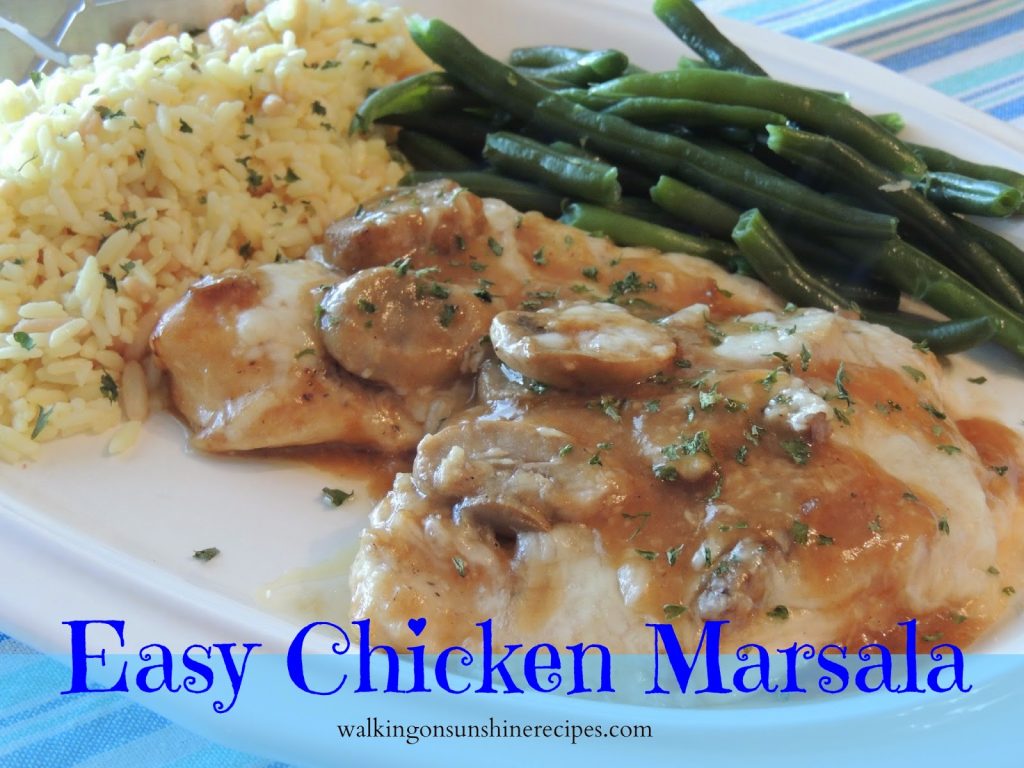 Chicken Marsala
Ingredients:
8 ounce package of mushrooms; sliced
One onion; thinly sliced
2 Tablespoons of butter
6 boneless chicken breasts; pounded thin
1/2 cup flour
3/4 cup marsala; I used marsala cooking wine
1/2 cup chicken broth
1 cup shredded mozarella
1/2 cup Parmesan cheese
Directions:
Add the two tablespoons of butter to a large frying pan. Saute the mushrooms and onions over medium high heat for a few minutes. Remove from the pan and keep warm while you cook the chicken.
Dredge the chicken breasts in the flour; seasoning with salt and pepper.
Add the chicken to the frying pan and cook until lightly browned on both sides.
Transfer the chicken to a 9 X 13 inch baking pan that has been coated with non-stick cooking spray.
In the frying pan, add the marsala wine and chicken broth. Bring to a boil, reduce heat and continue to simmer for about 10 minutes; until the sauce begins to thicken.
Add the mushrooms and onions back to the sauce.
Pour the sauce with the onions and mushrooms over the chicken in the baking dish.
Sprinkle the 1/2 cup Parmesan cheese over the chicken followed by the 1 cup of shredded mozzarella cheese.
Bake in a preheated 425 degree oven for 10 to 15 minutes until the chicken is completely cooked and the cheese is melted.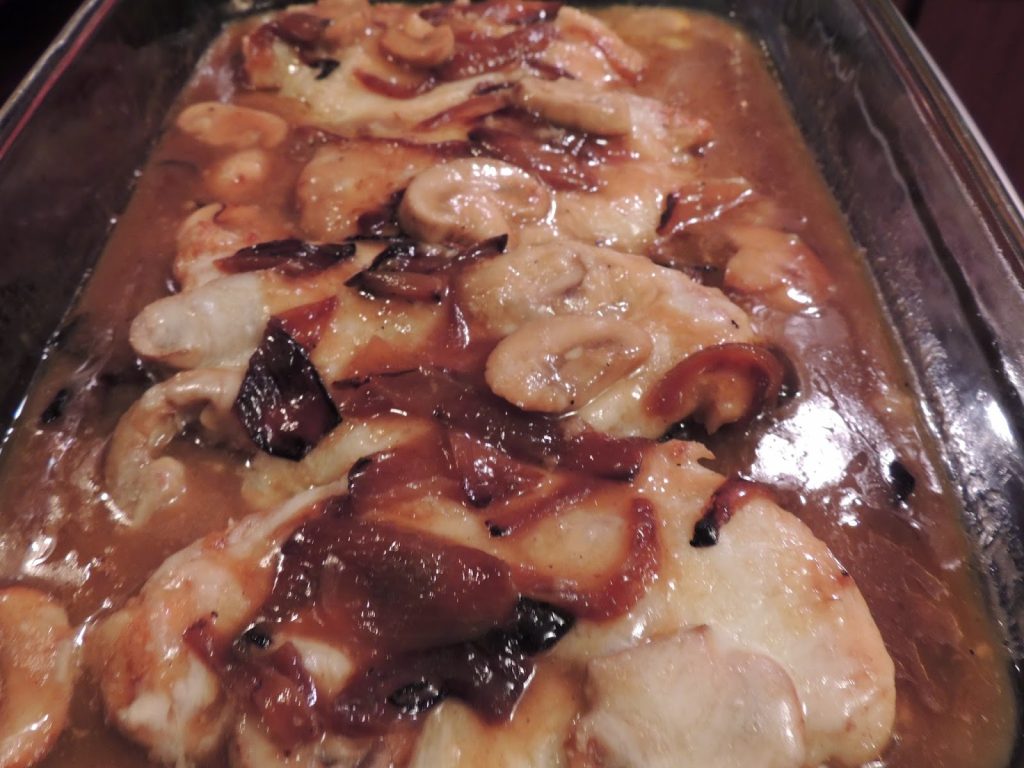 Serve with rice or buttered noodles…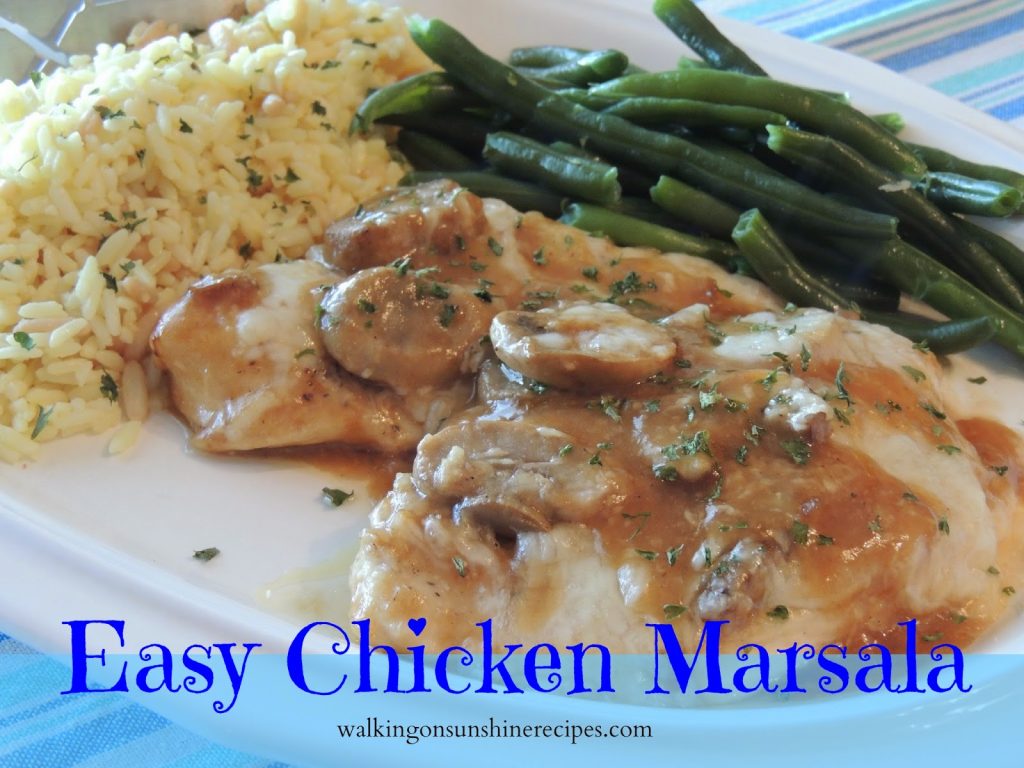 Oh…and my son really enjoyed this recipe now that he's a little older.