Making your own steak seasoning recipe is quick, easy, and will help you save money in the long run.
Made with a blend of garlic powder, salt, pepper, paprika and thyme you can create a simple steak seasoning mix that will enhance the flavor of your steak and impress your friends and family at your next barbecue.
The best part is you have complete control over the ingredients and can customize the blend to your liking.
Check out all the other Summer Grill Recipes for even more delicious ideas!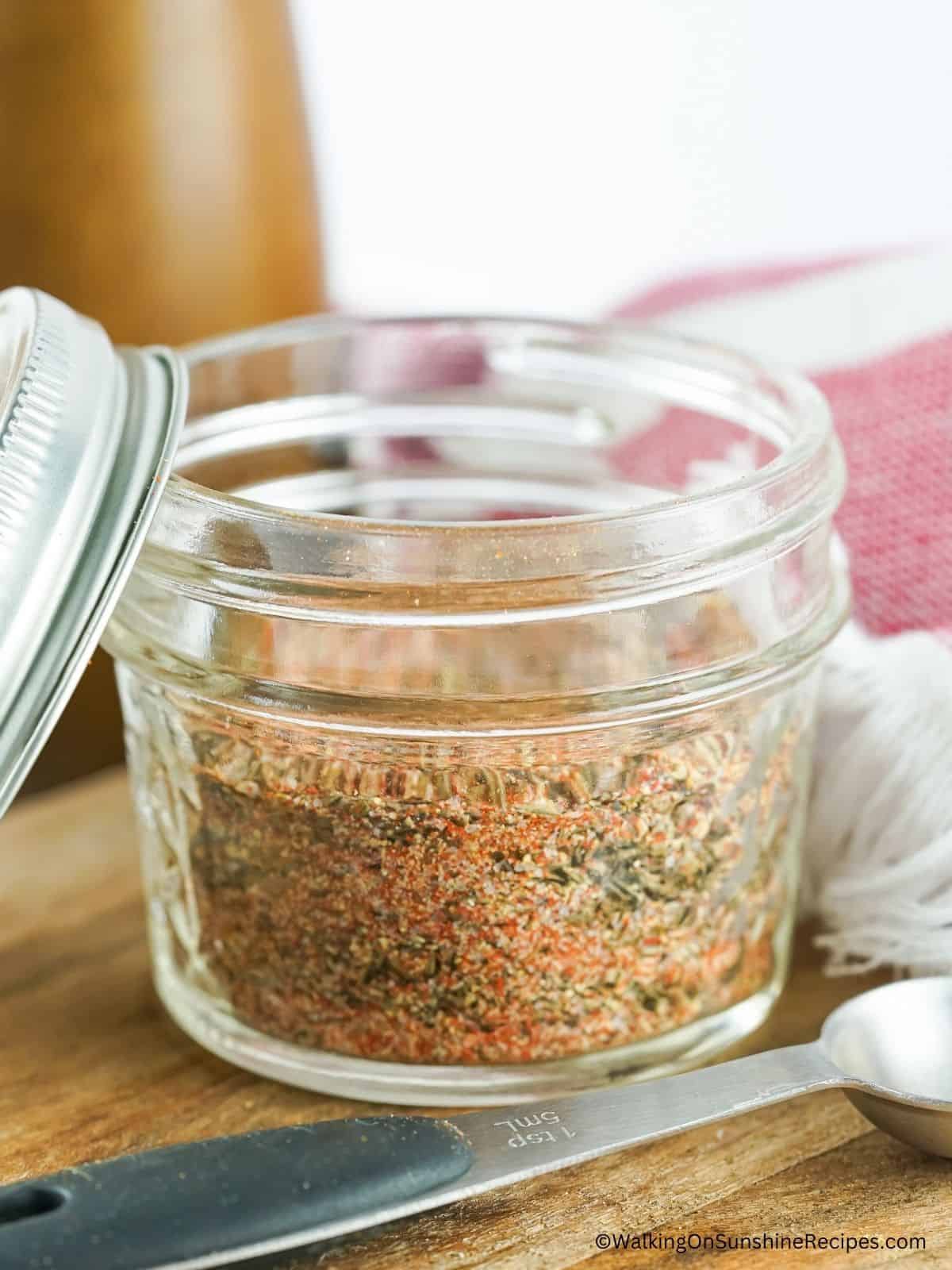 While there are many pre-made steak seasonings available at grocery stores, homemade steak seasoning allows for customization and quality control.
With a blend of garlic, thyme, and sea salt, you'll experience incredible flavor and the added paprika not only enhances the taste but also adds a beautiful pop of color to your dish.
Looking for more homemade seasoning mixes and marinades? Check out my recipe for Steak Marinade, Homemade Ranch Seasoning Mix, Taco Seasoning, Homemade Allspice or my Poultry Seasoning Mix!
You could also use this steak seasoning blend on top of fresh steamed vegetables or for making hamburgers. Read my post on Tips on How to Grill the Best Burger for even more ideas.
Table of Contents
👩‍🍳Simple Steak Seasoning
Store the seasoning mix in an airtight container, away from heat and light
To use, sprinkle the seasoning liberally on both sides of the steak before cooking
Allow the steak to rest for a few minutes after cooking to let the juices redistribute
Experiment with different ratios of spices to create your own unique blend of seasoning mix
More Information
More Information
More Information
More Information
More Information
More Information
Easy Family Meal PlannerClick HERE for More Information
Main Ingredients Needed:
This is an overview of the ingredients and instructions. Be sure to see the recipe card below for exact quantities, detailed instructions and special notes.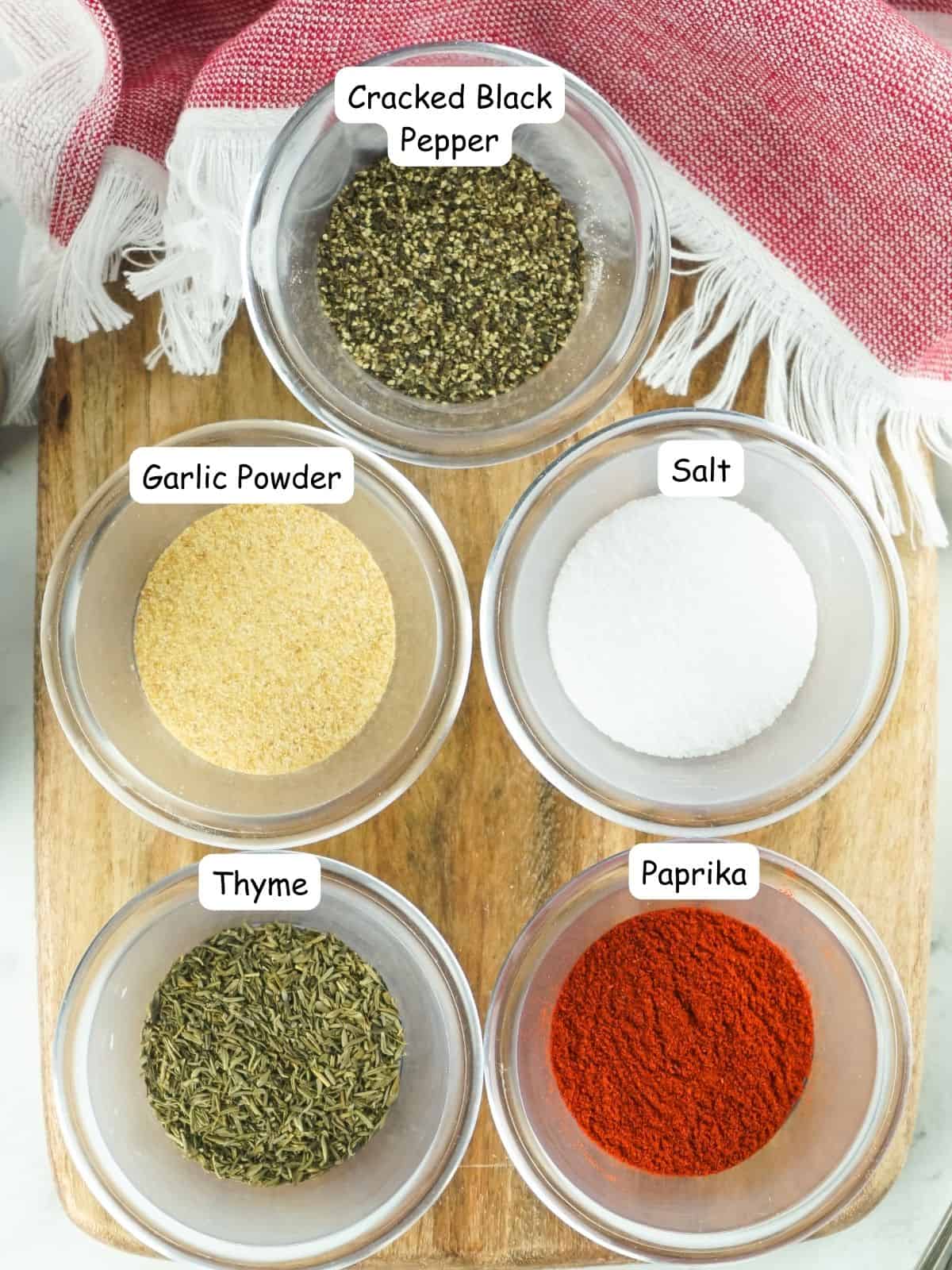 💡 Substitutions and Variations
If you're not a fan of paprika, it's okay to leave it out. It's mainly used for color.
However, if you want a smoky flavor, try smoked paprika!
If you want even more flavor, you can add a tablespoon of onion powder or dried onion.
Step-by-Step Directions
Step 1 | Combine the Ingredients
Combine the ingredients into a small bowl and stir to combine.
Add the seasoning mix to a mason jar and store in your pantry.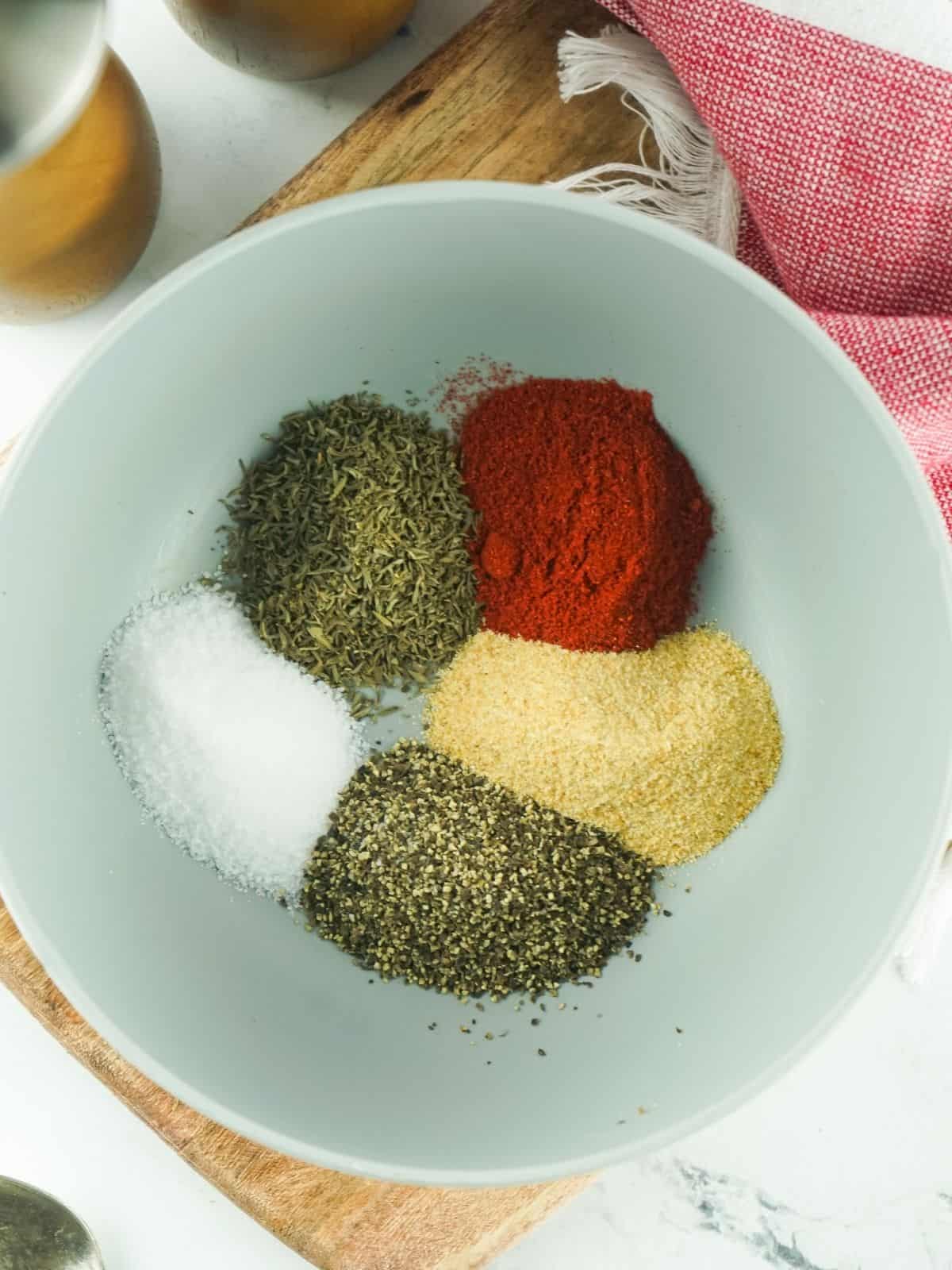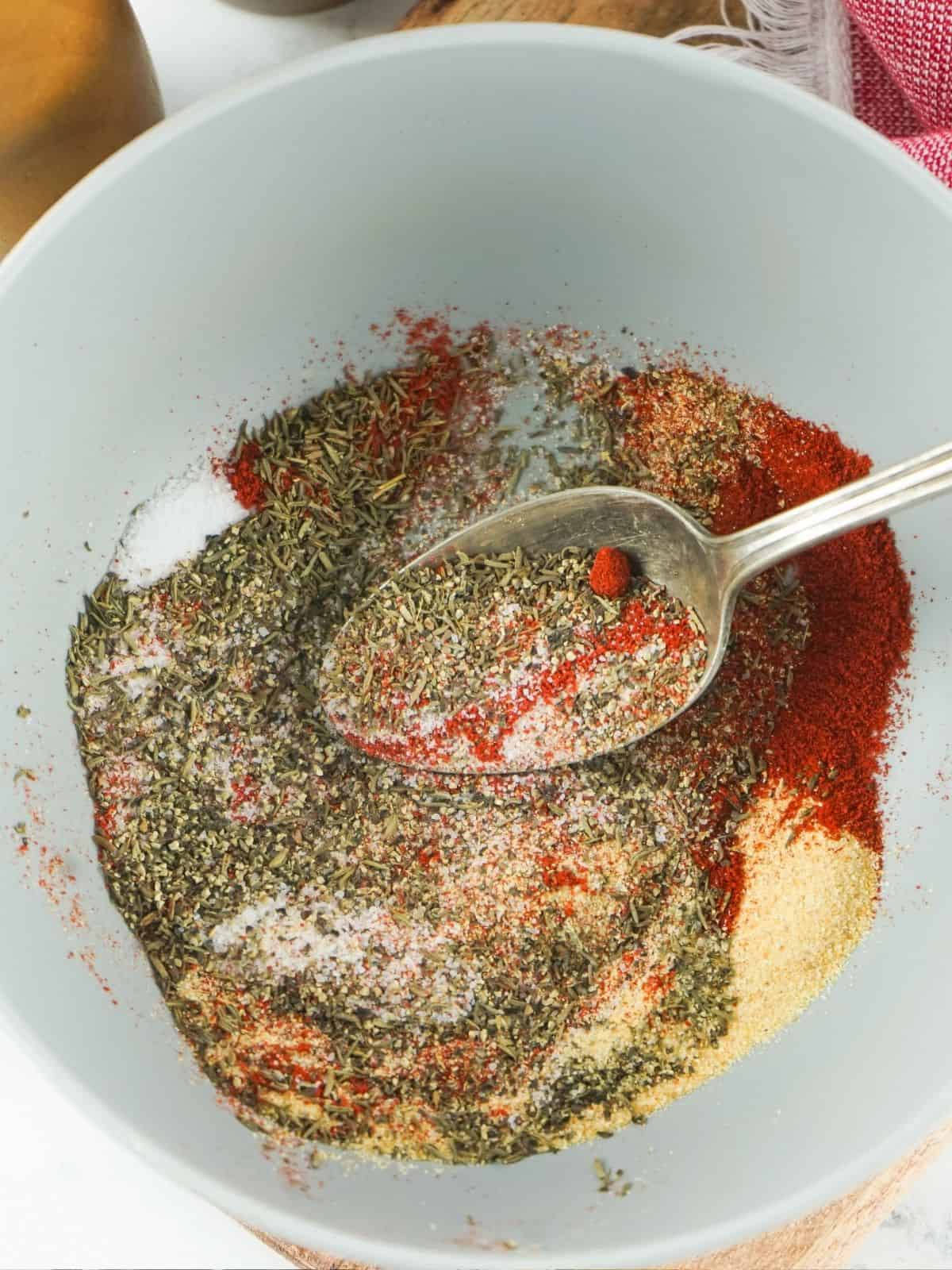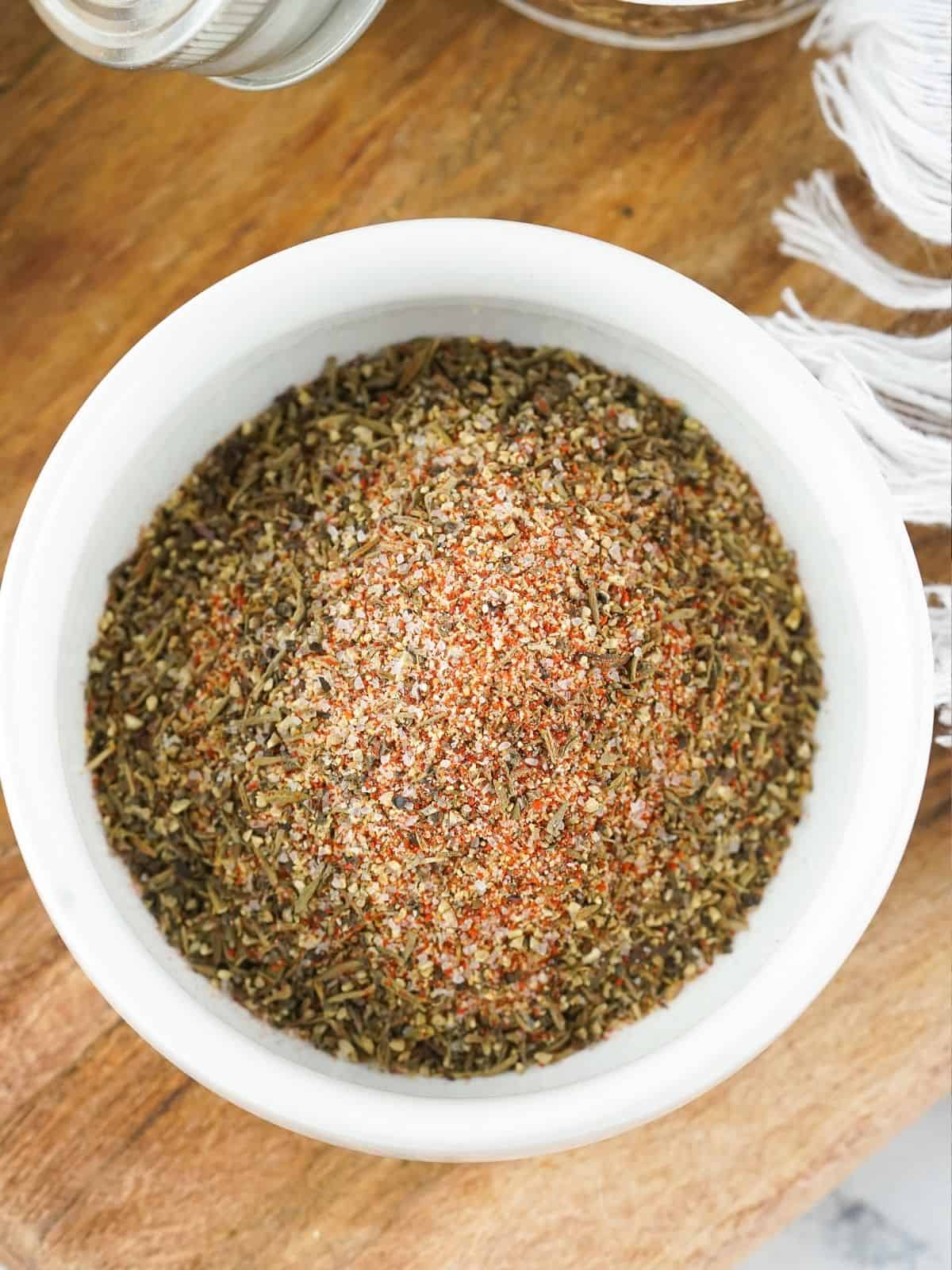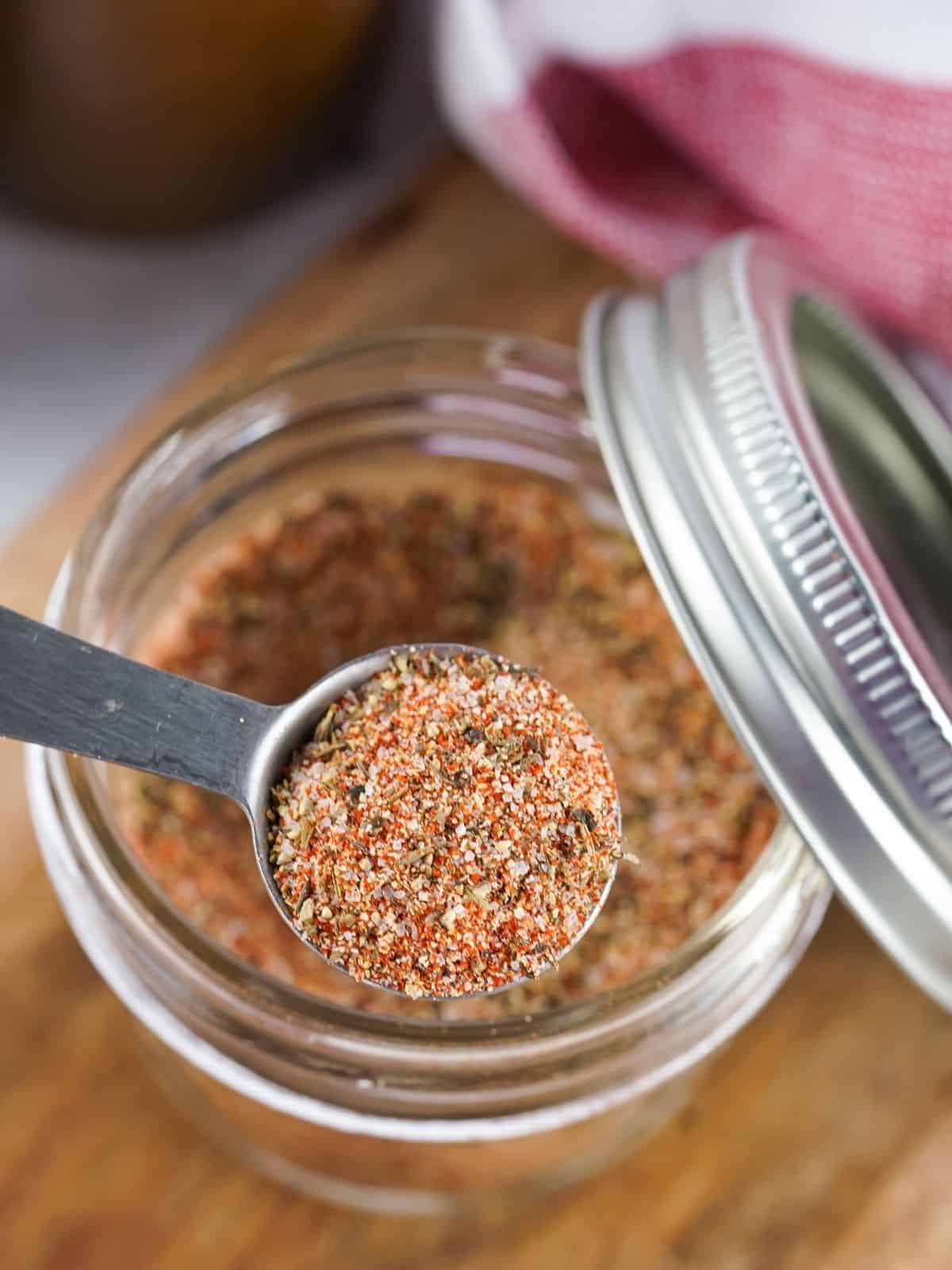 ♨️How to use Simple Steak Seasoning
It's best to add the homemade seasoning mix just before grilling steaks or hamburgers. This allows the seasoning to adhere to the surface of the meat and enhances the flavor during grilling.
Simply coat both sides of the steak with about 1-2 teaspoons the seasoning mix and allow it to sit at room temperature for 20-30 minutes before placing it on the grill.
If you add the seasoning too far in advance, the salt in the mix can draw out moisture from the meat, resulting in a dry and tough steak.
By adding the seasoning just before grilling, you'll achieve a flavorful crust on the outside while ensuring a juicy and tender interior.
📌The steak seasoning has just the right amount of garlic, pepper and salt to bring out the flavor of the steak.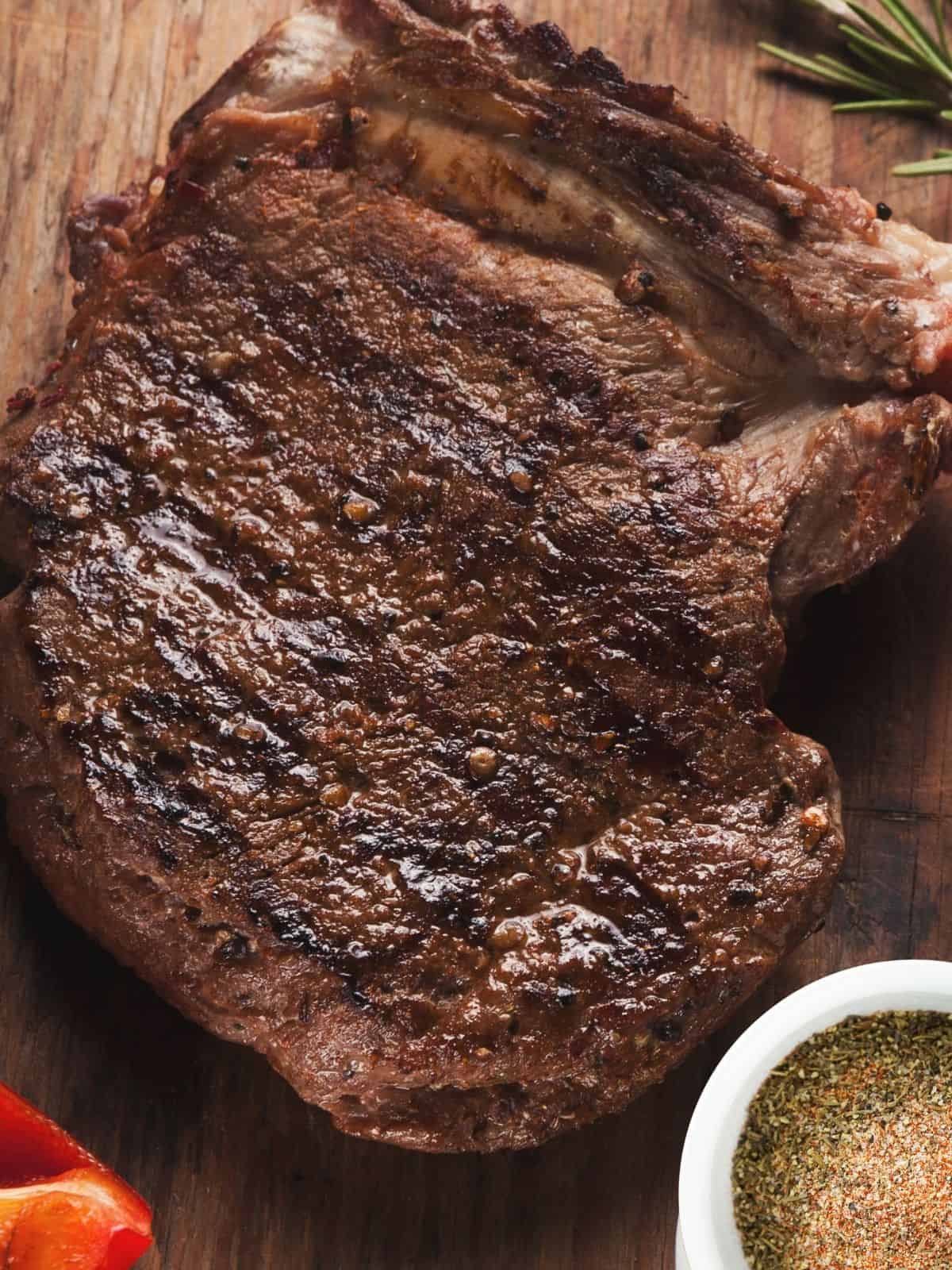 🍶Storage Tips
Store this seasoning mix in a sealed container in your pantry.
It'll stay fresh for up to a month or two.
However, you should not freeze it.
4 oz Glass Jars With Lids mall Clear Canning Jars For Herb,Jelly,Jams,Mini Wide Mouth Mason Jars Spice Jars For Kitchen Storage Preserving Food And Party Favors 40 Pack ……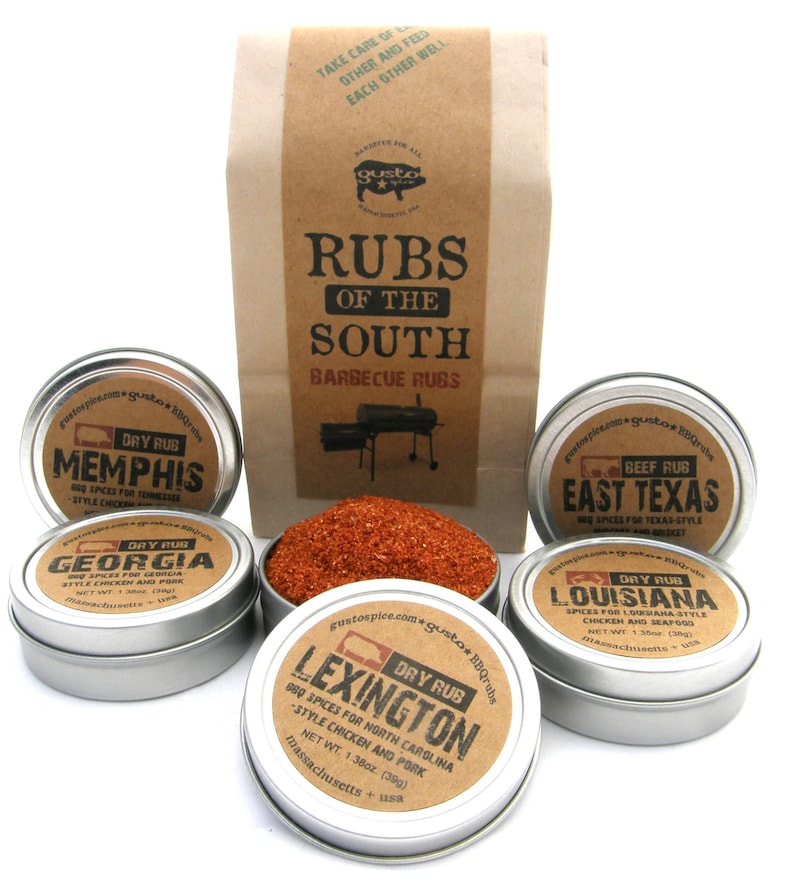 More Information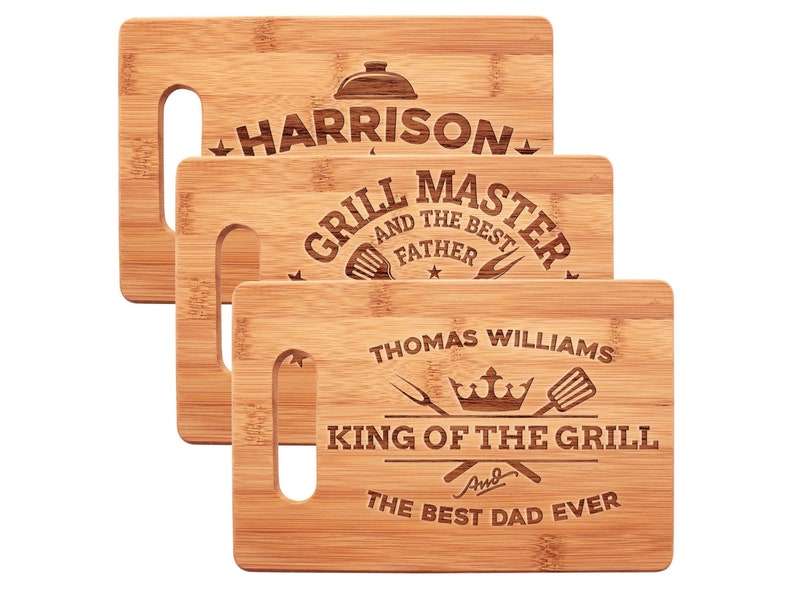 More Information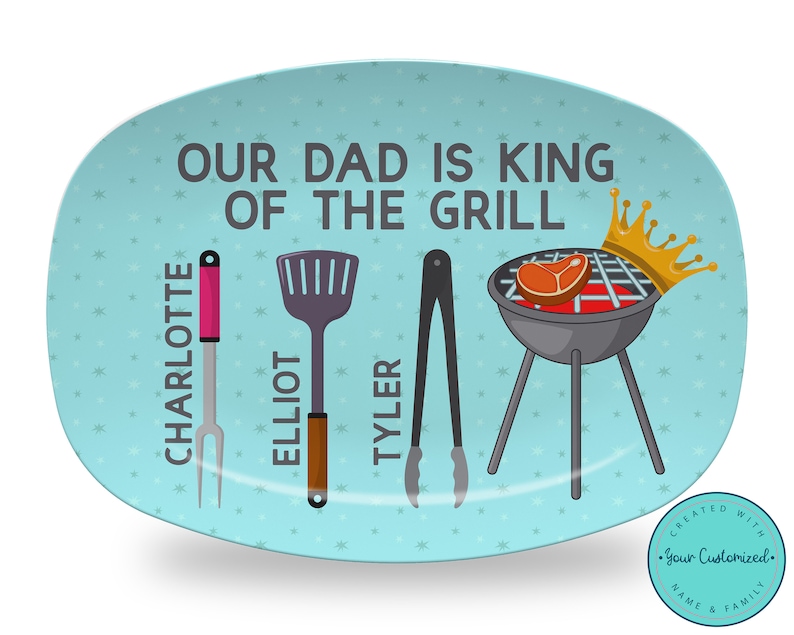 More Information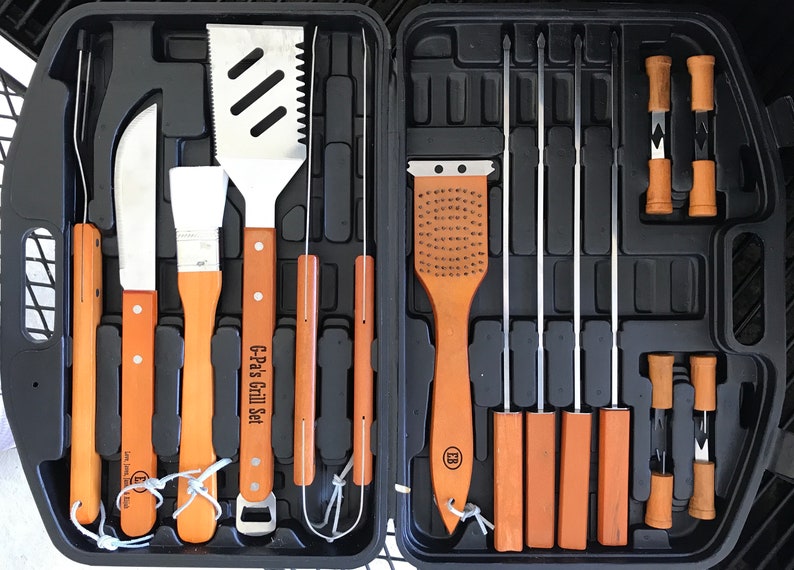 More Information
🍽 Make it a Meal
Here are a few of our favorite side dishes that are perfect to add to this grilled steak meal:
💡Recipe FAQ
Simply click the plus sign to read more about the questions you see below. If YOU have a question regarding this recipe, please let me know in the comment section.
How long can I keep my homemade seasoning mix before it goes bad?
When stored properly in an airtight container in a cool, dry place, homemade seasoning mix can last for up to two months. However, the potency of the spices will gradually decrease over time, so it's best to make small batches and use them up within a few months for optimal flavor. If you notice that your seasoning mix has lost its aroma or taste, it's time to discard and make a fresh batch.
Should I add oil or butter to the steak before applying the seasoning mix?
It's not necessary to add oil or butter to a steak before applying the seasoning mix, but doing so can add extra flavor and help the seasoning adhere to the surface of the meat. It can also help prevent the steak from sticking to the grill or pan. If you choose to add oil or butter, use a small amount and evenly coat both sides of the steak before applying the seasoning mix.
How much seasoning mix should I use on each steak?
The amount of seasoning mix you use on each steak depends on personal preference and the size of the steak. As a general rule, you can use about 1-2 teaspoons of seasoning mix per pound of meat. Sprinkle the seasoning liberally on both sides of the steak, making sure to coat the entire surface evenly. Remember that the seasoning mix contains salt, so if you're watching your sodium intake, you may want to use less or skip the salt altogether. It's always better to start with less seasoning and add more if needed, as you can't take it away once it's been added.

⭐Before You Begin! If you make this recipe, please leave a review and star rating. This helps my business thrive and continue providing FREE recipes.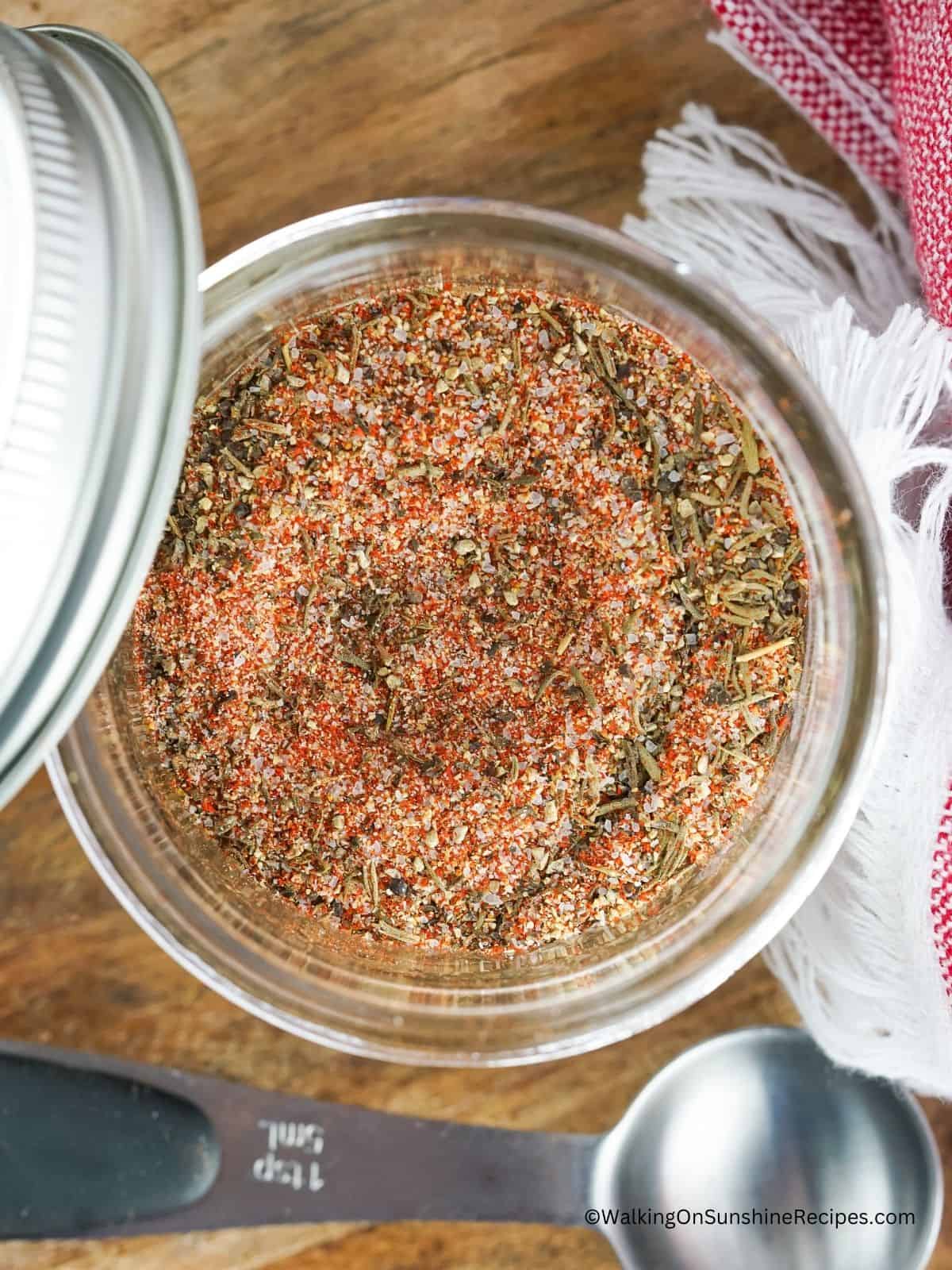 📇Recipe Card
Yield: ½ cup
Easy Steak Seasoning for the Perfect Grilled Steak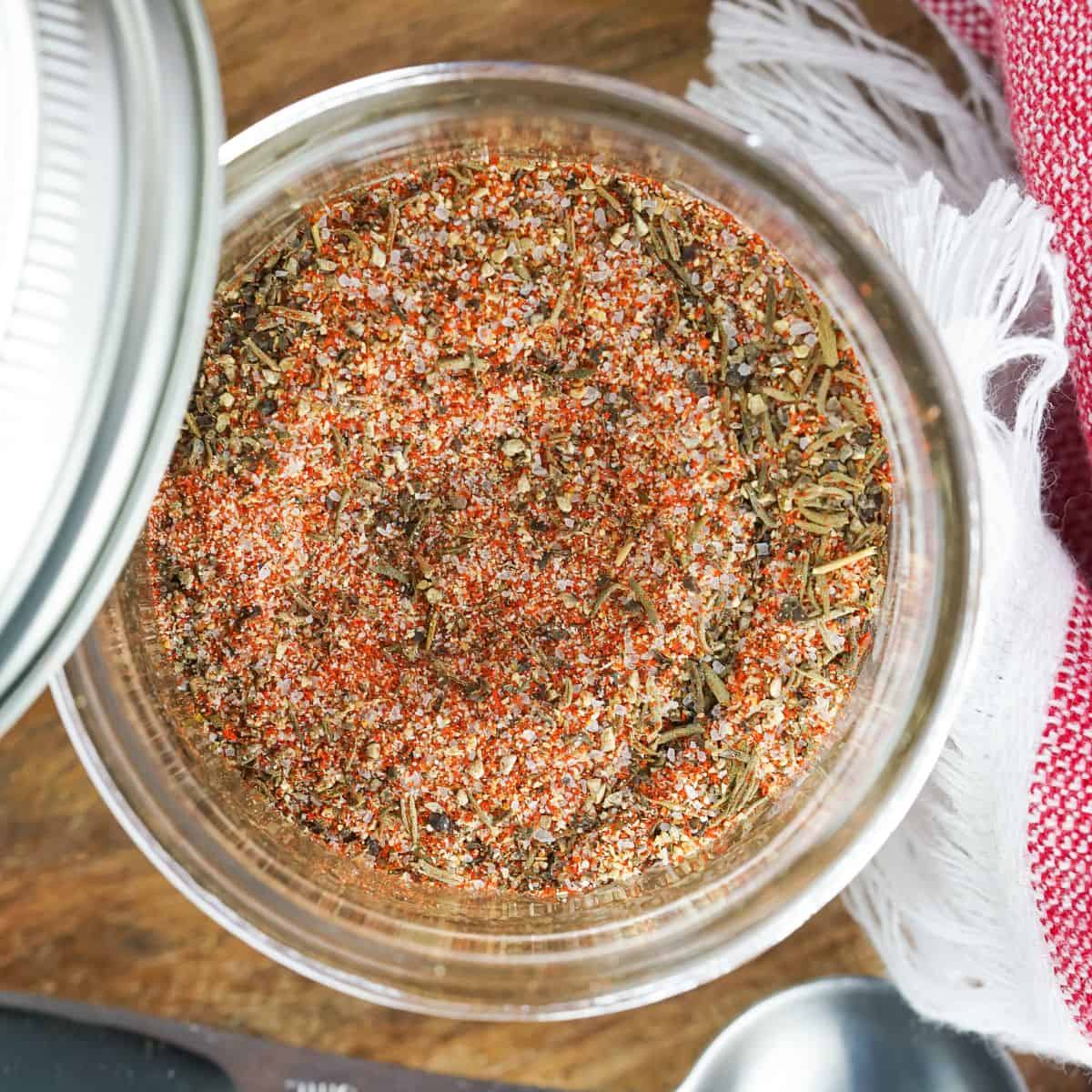 A great blend of salt, pepper and garlic to use on beef, chicken and vegetables. It's even great to use for garlic bread.
Ingredients
1 tablespoon Sea Salt
1 tablespoon Cracked Black Pepper
1 tablespoon Granulated Garlic
1 tablespoon Paprika
1 tablespoon Thyme
Instructions
Combine all the ingredients together in a bowl.
Store in a air tight container or mason jar. for one month.
Do not freeze.
Notes
If you want even more flavor, you can add a tablespoon of onion powder or dried onion.
Recommended Products
As an Amazon Associate and member of other affiliate programs, I earn from qualifying purchases.
Nutrition Information:
Yield:
5
Serving Size:
1
Amount Per Serving:
Calories:

14
Total Fat:

0g
Saturated Fat:

0g
Trans Fat:

0g
Unsaturated Fat:

0g
Cholesterol:

0mg
Sodium:

1271mg
Carbohydrates:

3g
Fiber:

1g
Sugar:

0g
Protein:

1g
The nutrition information is calculated automatically. I cannot guarantee its accuracy. If this data is important to you, please verify with your trusted nutrition calculator.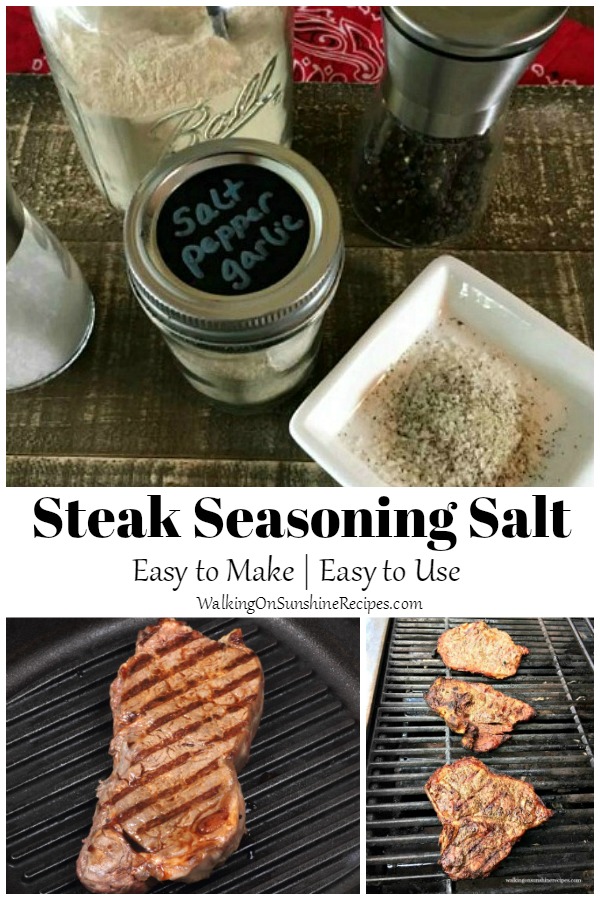 easy-steak-seasoning-recipe/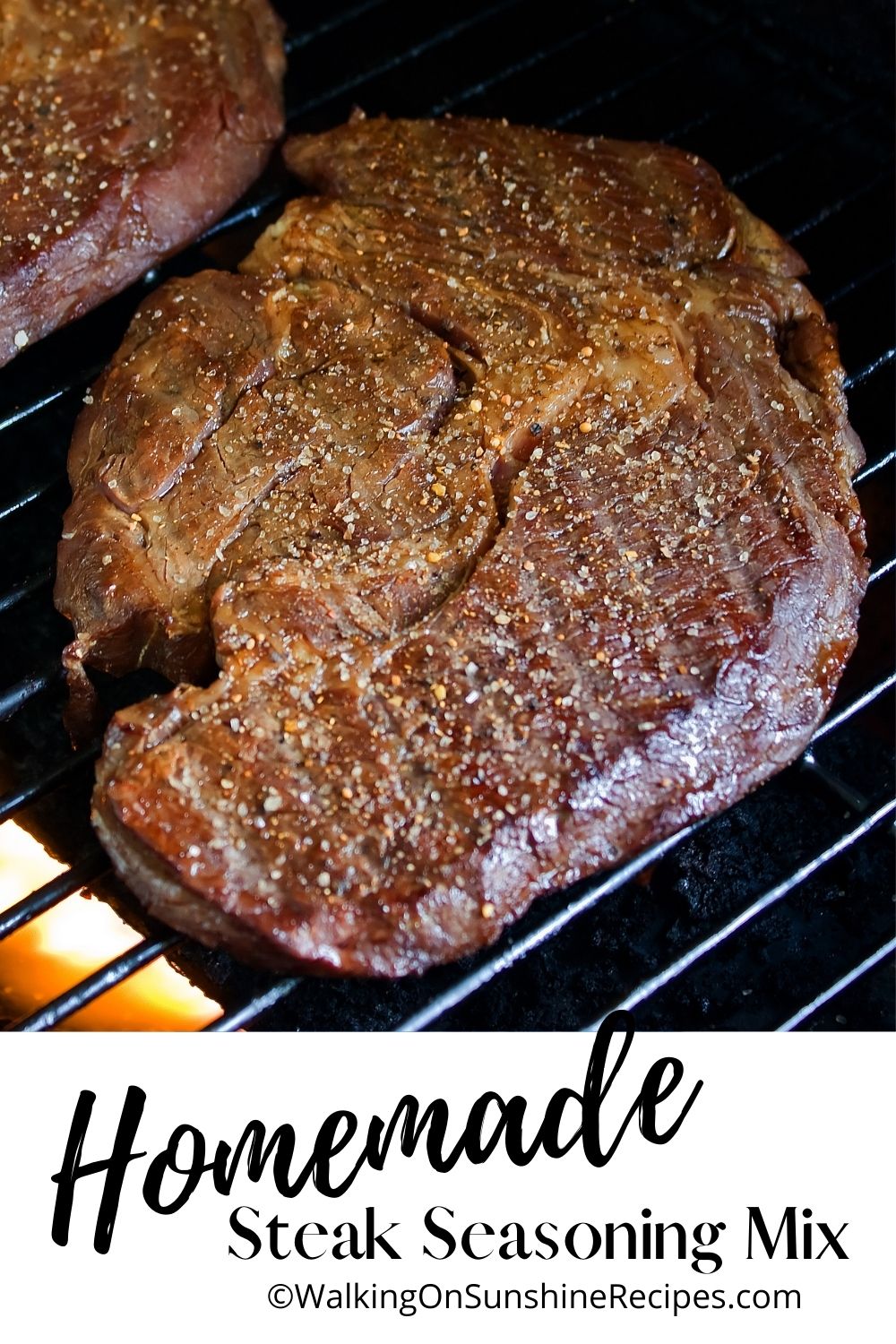 vvvvvhttps://walkingonsunshinerecipes.com/easy-steak-seasoning-recipe/