An Easy Steak Seasoning that's easy to make at home and will give you a perfectly grilled steak every time! There's no need to purchase fancy pre-made seasoning packets from the grocery store ever again after you taste this delicious recipe.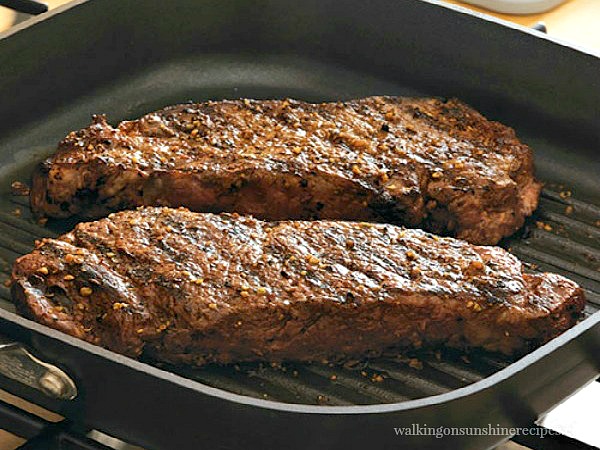 Easy Steak Seasoning
Over the years I've tried many different marinades for our steaks, but the best seasoning I have found to make our grilled steaks taste amazing is this simple recipe I just started using recently that I like to call our House Seasoning or Easy Steak Seasoning Recipe for the perfect grilled steak and let me tell you…it was amazing.
My family and I are big steak lovers. There's nothing that we like more than a good grilled steak for dinner…especially during the summer.
I call it my House Seasoning Recipe because I use it for so many different recipes now. It's the perfect blend of salt, pepper and garlic that makes everything taste delicious!
I used it on the t-bone steaks I purchase at our local Shoprite grocery store when they were on sale. Oh my word, I love t-bone steaks and my son does too. He has inherited my love for a good steak!
Store in Mason Jars
This House Seasoning Recipe I put together is so delicious and easy to make. I store it in a mason jar and have it on my kitchen counter near the stove with my other seasonings that I use all the time. I've use this seasoning blend in so many things other than the steak.
Just last night I used it to sprinkle on steamed broccoli. It was amazing. I think the secret is using sea salt. I recently started using seas salt in place of regular salt and it really does bring out a totally different flavor in your food.
Make sure you check out my Shopping List at the end of this post to see the items I use for preparing the recipe and my favorite salt grinder.
Easy Steak Seasoning Recipe for the Perfect Grilled Steak
Here's all you need to make this easy recipe: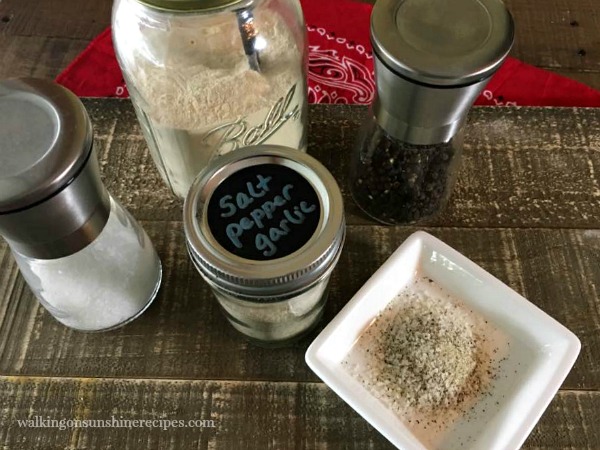 Here are the t-bone steaks we had for dinner last week. They were amazing. They are a little pricey, so if you see them on sale in your local grocery store, definitely pick up a few. You can easily freeze them to use at a later date as well.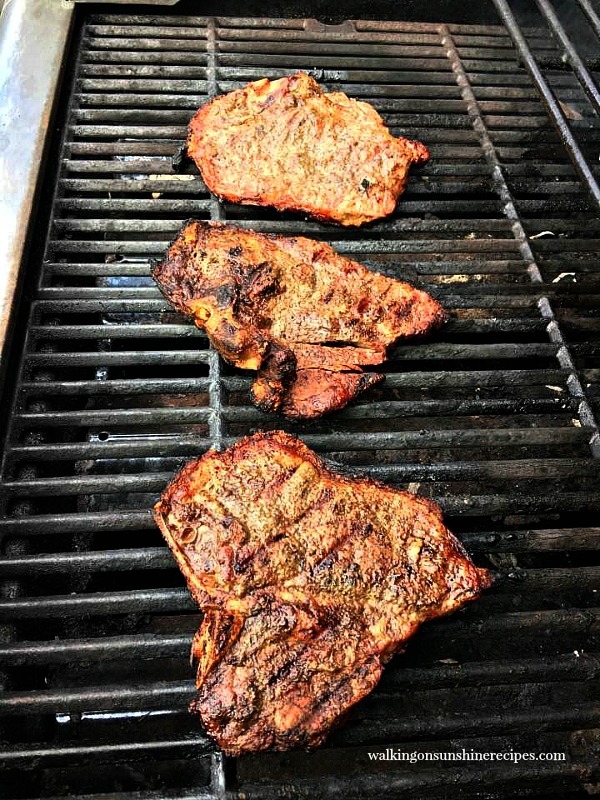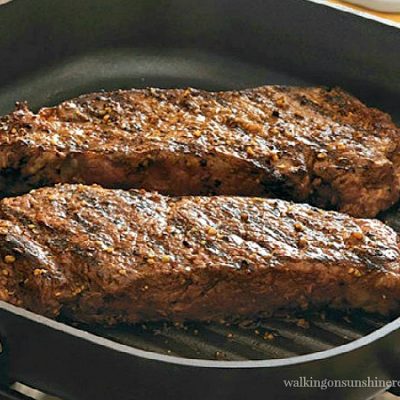 House Seasoning
This is a great blend of salt, pepper and garlic to use on beef, chicken and vegetables. I've even used it for garlic bread.
Ingredients
5

tbsp

salt

2

tbsp

pepper

1

tbsp

garlic powder
Instructions
Combine all the ingredients together.

Store in a sealed mason jar.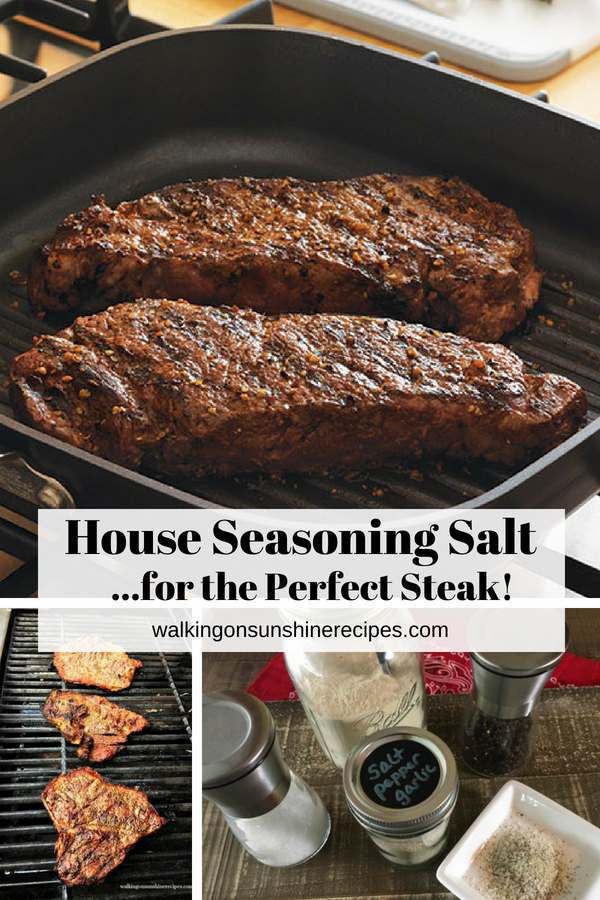 This post contains affiliate links. Your cost is the same, but I earn a commission when you shop through them. For more information, click here.
More Information
More Information
More Information
More Information
More Information
More Information
More Information
More Information

More Delicious Grilling Recipes