This week I'm featuring recipes for a Kid-Friendly Meal Plan that is perfect for families with young children.
I know how challenging it can be to come up with new and exciting meals that young, picky eaters will enjoy. Trust me, I had two very picky eaters just a few years ago!
A few recipes included in this meal plan are recipes for taco salad, mac and cheese and fun tortilla sandwiches!
Check out all the other Weekly Meal Plans available to help you get dinner on the table for your family!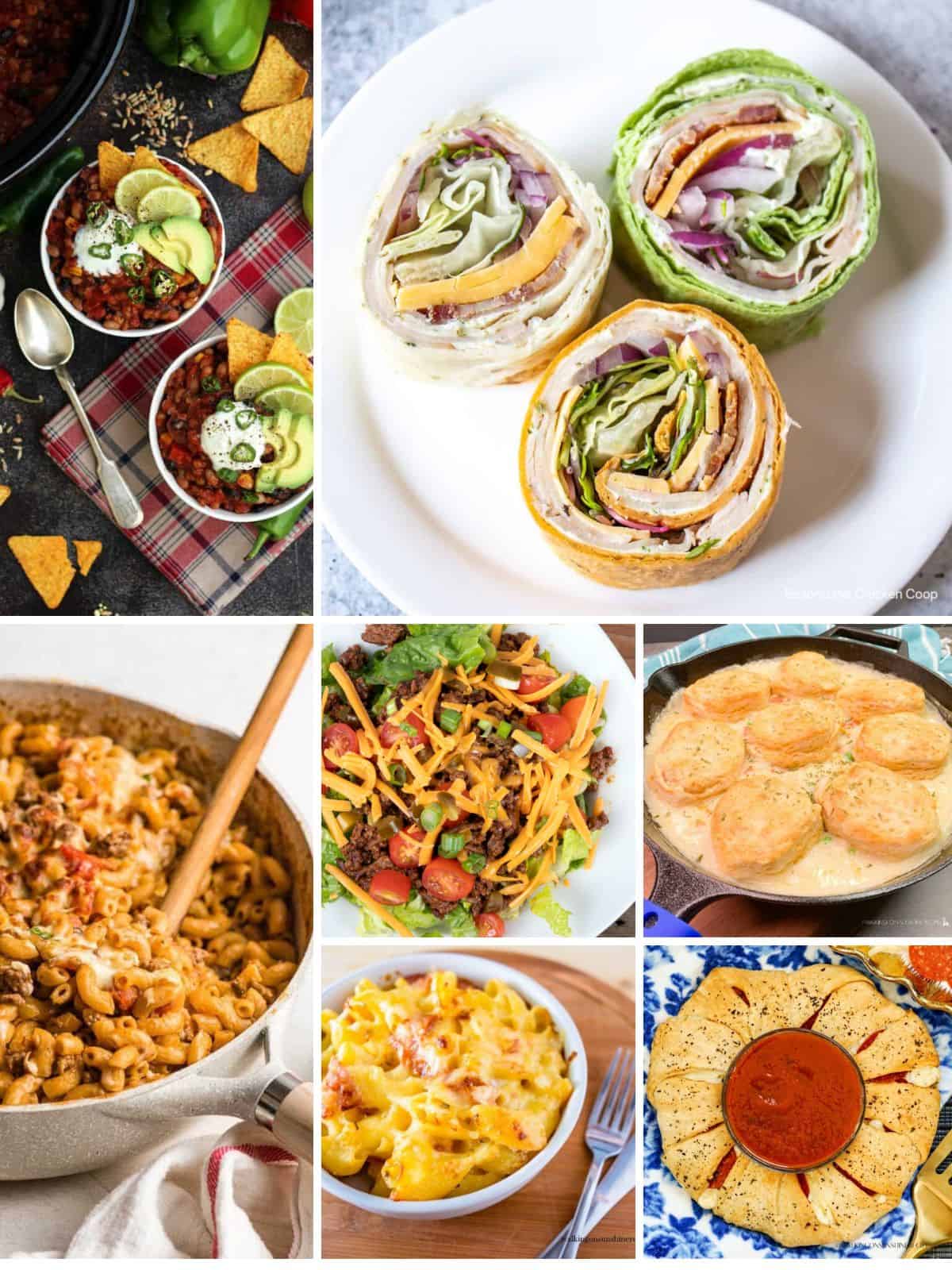 This meal plan features a variety of recipes that are not only delicious but also packed with nutrients that support your child's growth and development.
Even though these recipes are geared towards kids, I feel it's important for you to know that grownups are going to enjoy them as well!
This week's meal plan includes fun and creative recipes that even the pickiest of eaters will enjoy. Trust me, you will not be figting any battles to get your kids to try just one bite! Hey...they may even clean the plate!
Make sure you check out 10 Essentials Pantry Items and Freezer Meal Planning Tips to further help you customize your family's dinner.
Table of Contents
👩‍🍳My child is a picky eater what to do?
Having a picky eater can be a challenging experience for any parent. The good news is that there are several strategies you can use to encourage your child to explore and try new foods:
Try to involve your "picky eater" in the meal planning and preparation process. This will make them feel invested in the meal and more likely to try it.
Get your child/children involved in helping ou prepare the meal. Have them measure out ingredients, peel carrots, etc.
Avoid pressuring your child to try a new food. Instead, keep the conversation light and enjoyable and model healthy eating habits by enjoying your own balanced meal.
Offer new foods alongside familiar favorites and try presenting them in different ways, such as raw, cooked, sliced, or blended.
Encourage your child to take small bites and praise them for trying something new, even if they don't love it.
Once you decide on the main course, pick a side dish to serve with the recipes listed below. Side dishes should include potatoes or rice along with one or two veggies. A tossed salad with homemade ranch salad dressing is always nice too.
Easy Family Meal PlannerClick HERE for More Information
🙋Become a Member - 25% Off Meal Plans!
This post contains affiliate links. That means that if you make a purchase after clicking on a link I may earn a small commission at no extra cost to you. For more information, click here.
Are you tired of stressing over meal planning and grocery lists? Look no further than Eat at Home Menu Plans! For just a few dollars a week, you'll receive four different menu plans to make your life easier. Say goodbye to the hassle and say hello to easy, delicious meals!
Save 25% off any plan with the code WOS25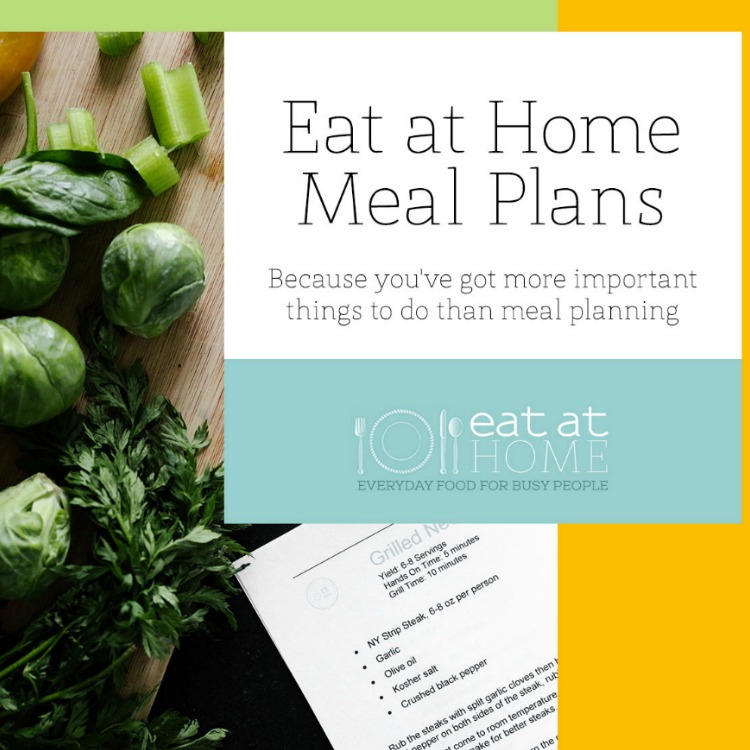 Menu Plans and Grocery Lists Made for YOU!More Information
📇Recipe Collection
⭐Before You Begin! If you make any of these recipes, please leave a review and star rating. This helps my business thrive and continue providing FREE recipes.
Large Meal Prep Planner, Spiral, Pull-off Grocery Shopping Lists, Kitchen Management, Tabbed Dividers, Laminated Covers
Meal Planner: Track And Plan Your Meals Weekly Meal Prep And Planning Grocery List
Weekly & Daily Meal Prep Journal with Shopping and Grocery Lists for Menu Planning
Magnetic Chalkboard Monthly Calendar - Weekly Meal Planning Blackboard Combo Set with Neon Bright Liquid Chalk Markers
This recipe collection has been updated since it first appeared in 2020 with new photos and information. I hope you enjoy the updates as much as I enjoyed working on them!