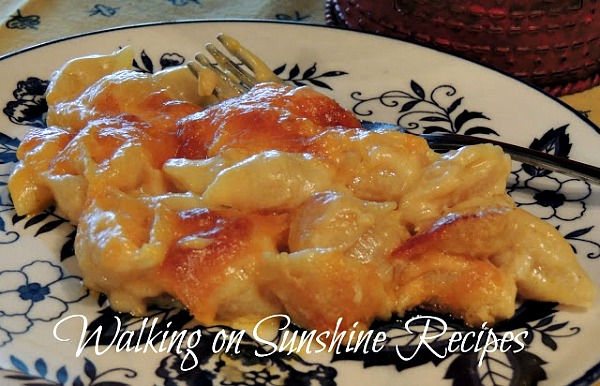 Mac and Cheese.
Two simple words and yet so many different ways to prepare this delicious recipe. For years I have been making one recipe that I named
Olivia's Mac and Cheese
because she loves it so much and I enjoy making my kids happy. But recently I've started making another recipe for mac and cheese. This one bakes in the oven while my other recipe, named after my daughter, is a stove top recipe. Both are easy and creamy and delicious and the perfect side dish or perfect as the main course.
Ready for the oven.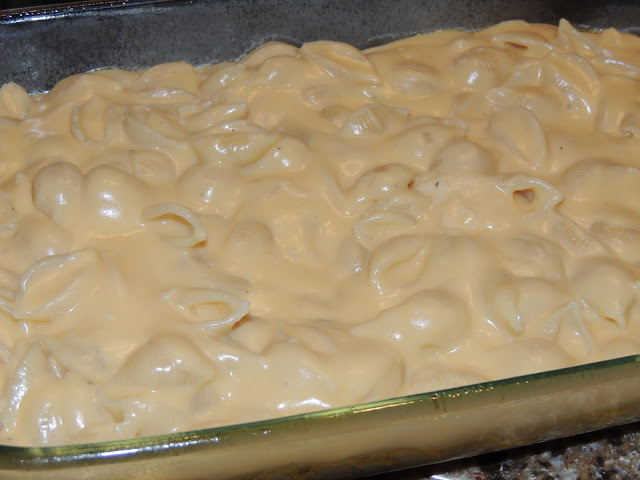 Ready to serve.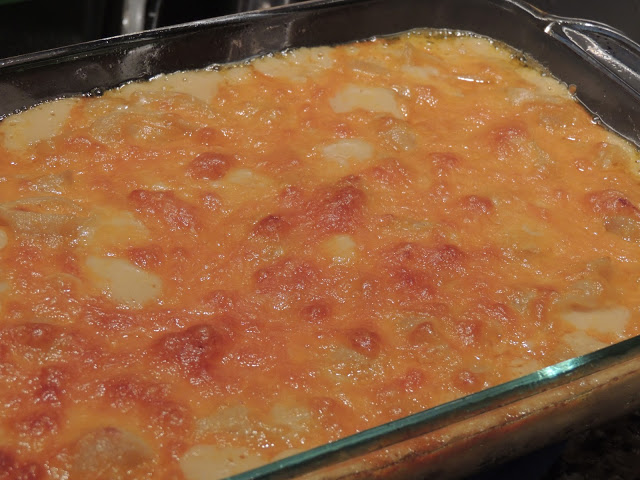 Delicious and easy.
amzn_assoc_placement = "adunit0";
amzn_assoc_search_bar = "true";
amzn_assoc_tracking_id = "walkonsunscre-20";
amzn_assoc_search_bar_position = "top";
amzn_assoc_ad_mode = "search";
amzn_assoc_ad_type = "smart";
amzn_assoc_marketplace = "amazon";
amzn_assoc_region = "US";
amzn_assoc_title = "Search Results from Amazon";
amzn_assoc_default_search_phrase = "small appliances";
amzn_assoc_default_category = "All";
amzn_assoc_linkid = "aea51356a197497820dbd369f18afd0d";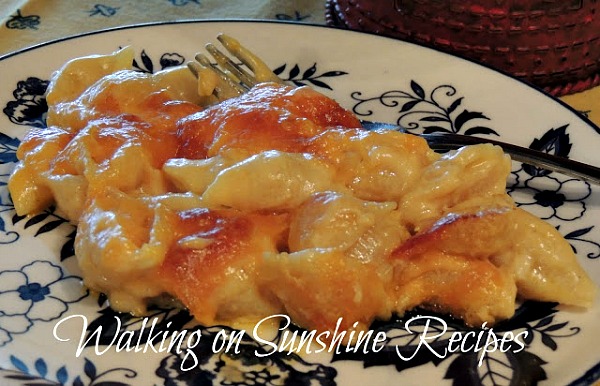 1 8 oz. package pasta
1/4 cup butter
1/4 cup all-purpose flour
1 tsp. salt
1/4 tsp. pepper
1/2 tsp. dry mustard
2 cups milk
3 cups (about 12 oz.) medium cheddar cheese, shredded and divided
Preheat your oven to 375 degrees.
Cook pasta according to package directions and set aside.
Melt butter in a medium saucepan. Remove from heat.
Stir in flour, salt, pepper, and mustard and stir until smooth.
Now add the milk and stir constantly until boiling.
Remove from heat and stir in TWO cups of cheese.
Reduce heat to low and continue to stir until everything is combined.
Stir in pasta and pour into a baking dish.
Sprinkle top with remaining cheese.
Bake 15-20 minutes or until the cheese on top is golden brown and the casserole is bubbly.
Never miss a post from Walking on Sunshine Recipes. Click on the box below to
Sign up NOW
and get new posts delivered to your inbox just once a week. I'll also send you a printable weekly menu to use to help plan your family's meals. You can also follow along with me on
Facebook
,
Pinterest
,
Instagram
and
Twitter
.