Mason Jar Recipes and Desserts are fun to serve to your family and friends for bridal showers, baby showers, birthday parties and even weddings! Here are a few that I have made and a few from my foodie friends. Surprise your family with a cute, delicious dessert served in a mason jar!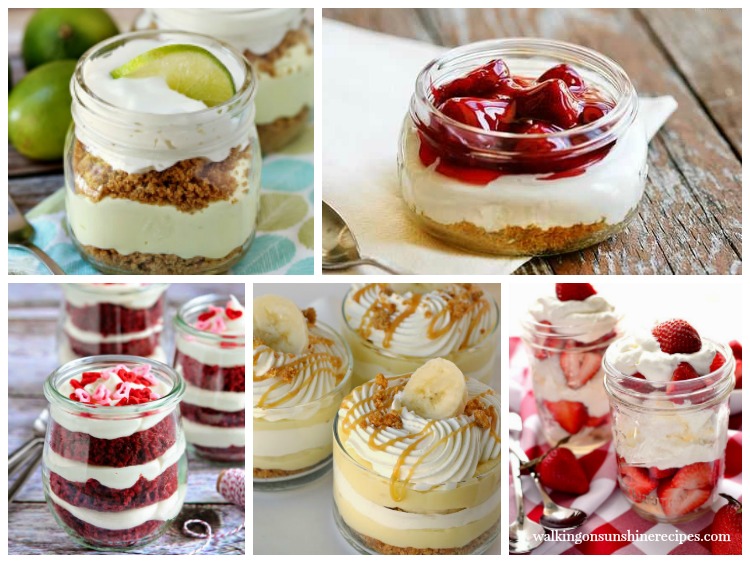 Mason Jar Recipes are a fun way to serve desserts to your family and friends for graduation parties, bridal showers, baby showers, birthday parties and even weddings!
For our daughter's bridal shower I prepared around 60 pudding desserts that I served in mason jars. I also decorated the venue using my antique mason jars filled with beautiful yellow tulips and daffodils.
I really needed to keep things simple for the bridal shower as I was doing all the cooking myself, therefore, dessert had to be EASY! Another plus to making desserts in a mason jar is that these pudding cups can be made a day or two ahead of time and stored in the refrigerator.
Mason Jar Desserts
I experimented before the shower and came up with two different flavors that I thought would work for our event. To make the first recipe, I simply layered graham crackers with vanilla pudding, bananas and whipped cream.
As you can see from the photo below, they came out great! They're such a fun, cute dessert to serve to a large number of people.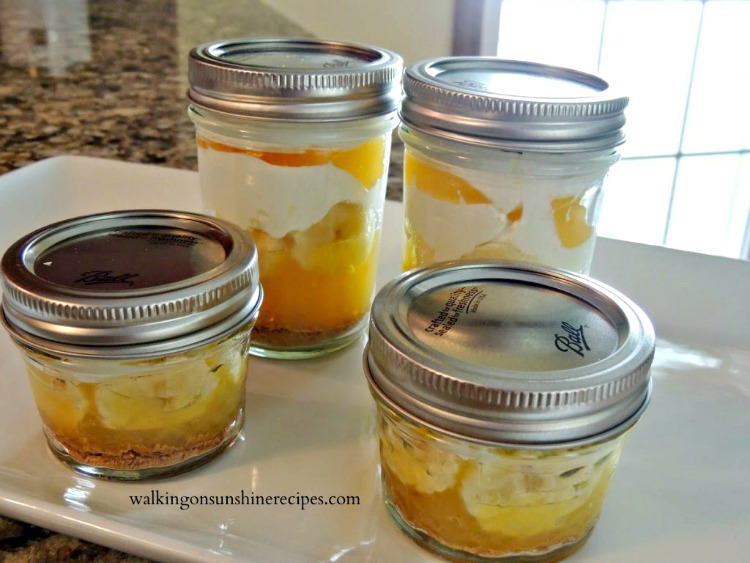 Delicious Mason Jar Recipes
Here are a few ideas for you to use to make a fun dessert using mason jars from my blog and a few of my foodie friends. I hope you'll look through them and think about preparing a few of these for your next celebration.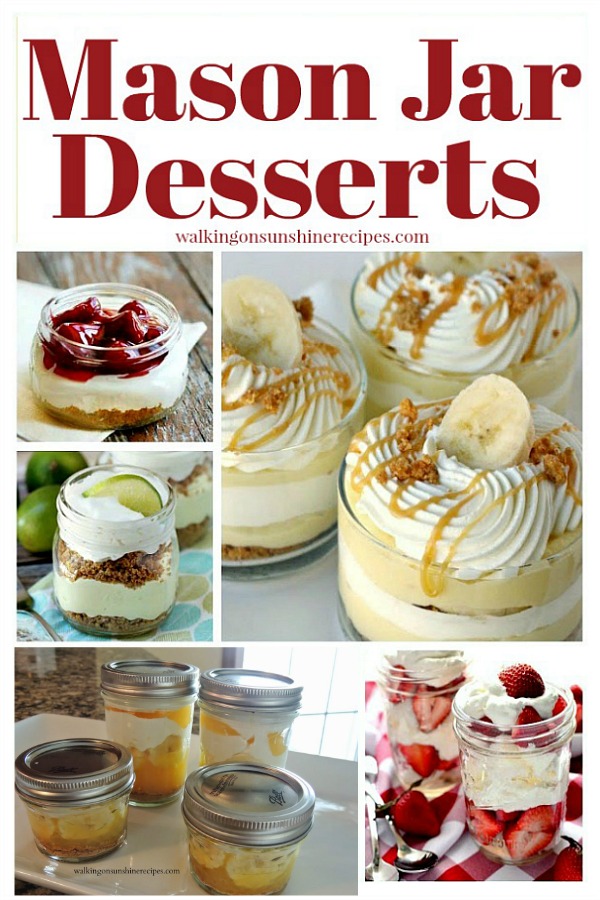 This post contains affiliate links. Your cost is the same, but I earn a commission when you shop through them. For more information, click here.
More Information
More Information
More Information
More Information
More Information
More Information
More Information
More Information
More Information