These no-bake desserts are just what you need to satisfy your sweet tooth without turning on the oven. Most of these are easy desserts that are ready in an instant. You're sure to find something you want to make.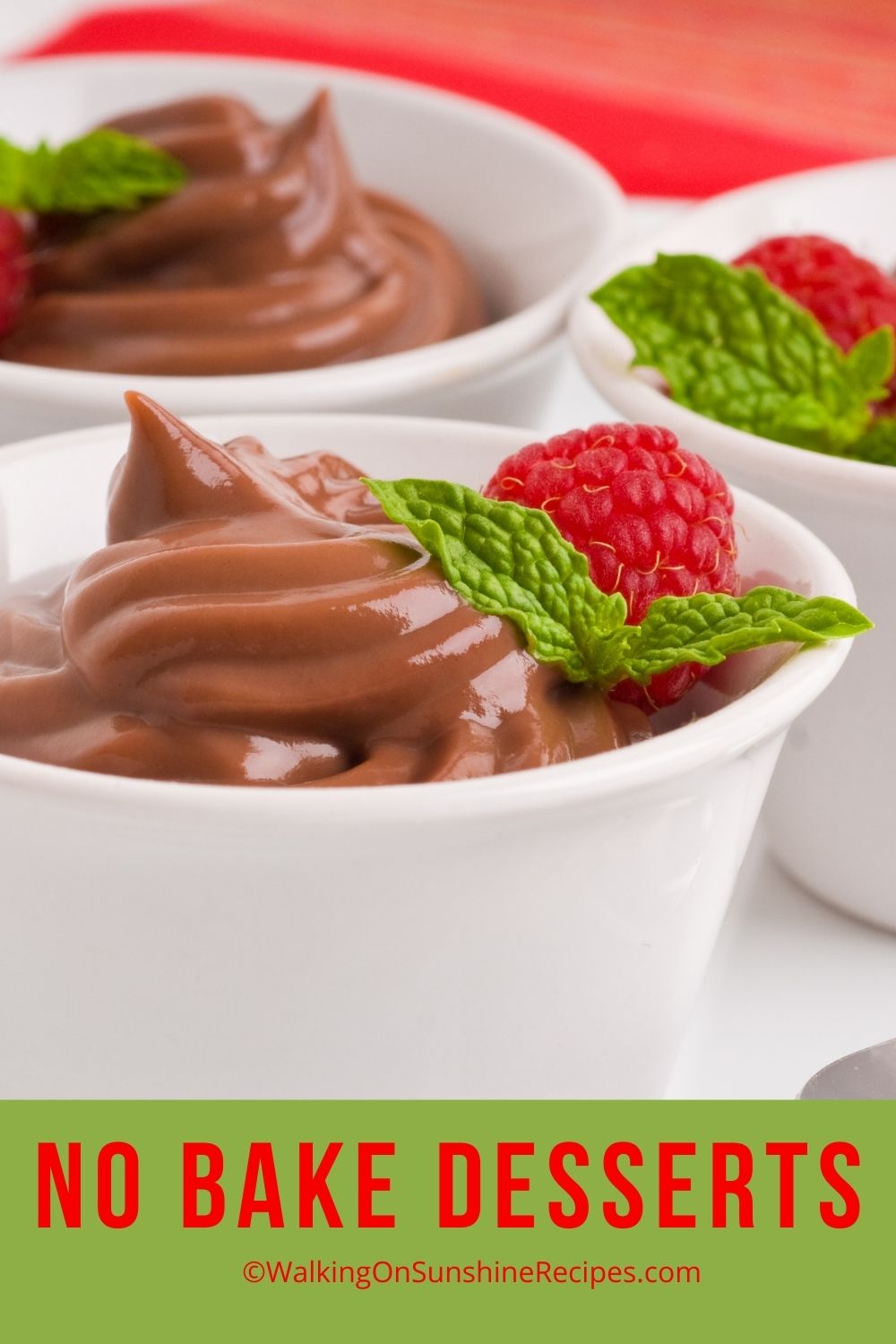 Some of my favorite desserts to serve to family and friends are no-bake desserts. They're easy to put together and ready fast.
There are so many different recipes that you can make that don't need you to turn on the oven. Pies, cookies, truffles and even holiday recipes.
What is a No Bake Dessert?
A no-bake dessert is a recipe that you can easily put together without the need to bake. Usually these treats rely on ingredients you have in your pantry and are ready pretty fast.
For some recipes, you may need to melt chocolate using the microwave, but none of them require you to turn on your oven.
If you are looking for more yummy dessert recipes, then check out my Cake Mix Baking Hack Recipes.
No-Bake Mason Jar Desserts
Christmas No-Bake Treats
No-Bake Pies, Cakes and Bar Recipes
Pudding Recipes
No Bake Holiday Desserts
Cheesecake Pudding Recipes
If you have a box of pudding mix and a block of cream cheese, you are on your way to creating one of my favorite easy dessert recipes! The best thing about Cheesecake Pudding Recipes is they don't require baking!
Helpful Kitchen Tools
Here are a few products that will help you in the kitchen:
More Information
More Information
More Information
More Information