Are you looking for Easy Recipes for Dinner Every Night for your family? Well, you've come to the right place! In this blog post, I'm sharing 7 recipes that are all easy and delicious.
So whether you're looking for a quick weeknight dinner or something special for a weekend gathering, we've got you covered! For even more recipes and dinner ideas, check out the full section of weekly meal plans,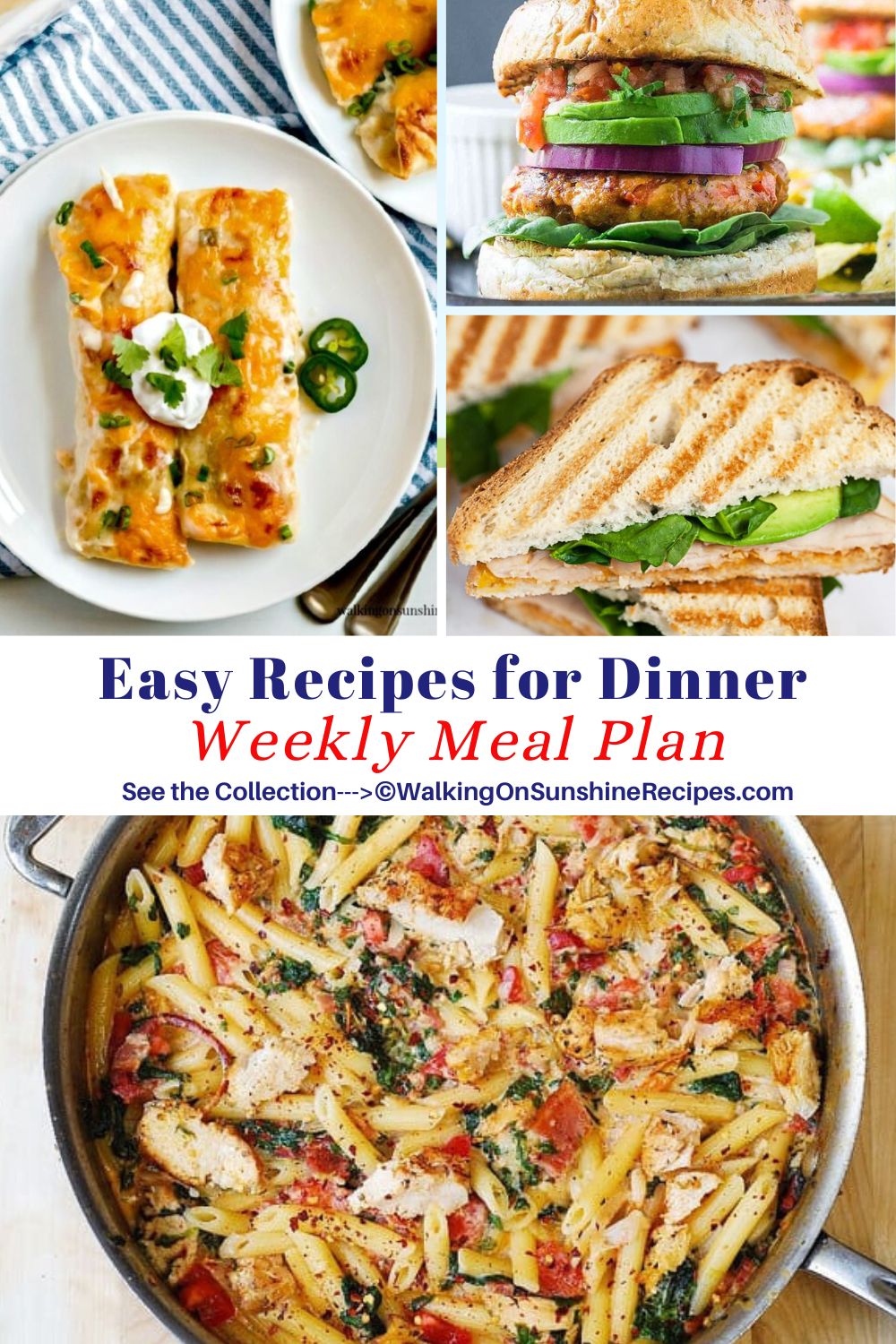 A good weekly meal plan should include easy recipes for dinner that can be made either ahead of time or quickly. It should also include a variety of foods so you're not eating the same thing every day.
Lately, I've been trying to incorporate meals that are also affordable, budget-friendly and with easy to follow directions. If there's anything I've learned over the years with meal planning is that planning daily meals in advance will save time and money in the long run.
Make sure you grab the new FREE meal planning printables below.
Table of Contents
Looking for more Weekly Meal Plans? Easy Dinner Recipes, Frugal Dinner Ideas and Recipes, Crock Pot Recipes or Easy Chicken Dinner Recipes. All are filled with great ideas to help you get dinner on the table for your family.
What's for Dinner Weekly Meal Planner
For many families, the idea of a home-cooked meal is a pleasant one. But the reality is that between working, taking care of the kids, and managing the household, there's often barely enough time to boil water, let alone prepare an entire meal from scratch.
If you find yourself in this situation, don't despair. There are easy recipes for dinner that can be made in 30 minutes or less. And with a little planning ahead, you can get dinner on the table fast.
For example, if you're making tacos, you can dice the vegetables and cook the meat ahead of time. Or if you're making spaghetti, you can make the sauce over the weekend and freeze in small containers. That way you can remove a container in the morning before work and all you have to do is boil the spaghetti when you get home.
Another easy way to get dinner on the table fast is to use shortcuts like pre-cut vegetables or precooked chicken. These ingredients can help you get a healthy meal on the table in no time. And finally, don't be afraid to ask for help. If everyone pitches in, dinner will be on the table before you know it.
What is a Good Weekly Meal Plan?
A good weekly meal plan should include easy recipes for dinner that can be easily made ahead of time. Meal prepping on Sundays can help make weeknight dinners a breeze.
Planning ahead also allows you to take advantage of sales and promotions at the grocery store. In addition, a good weekly meal plan should include a variety of different foods.
One way to make dinner prep easier is to choose recipes that only require a few ingredients. Stir-fries, for example, are a great option because they can be made with whatever vegetables you have on hand.
Another easy dinner idea is to cook extra chicken or steak at dinner and use the leftovers for lunch the next day. If you find yourself short on time, there are also plenty of quick and easy recipes that can be made in 30 minutes or less.
Include a Variety of Foods
This ensures that you and your family are getting the nutrients you need. Incorporating meatless Mondays, tacos Tuesdays, and pizza Fridays into your meal plan is a great way to mix things up and keep everyone happy. Finally, don't forget about breakfast and lunch!
Having quick and easy options on hand will help you start the day off right and avoid mid-day snacking. By following these tips, you can create a delicious and nutritious meal plan that will make even the busiest week feel manageable.
Assign each day of the week a different category and then plan a meal according to that category.
Monday - Meatless, Vegetarian or even Leftovers from the weekend.
Tuesday - Taco Tuesday or Mexican Recipe
Wednesday - Chicken, Beef or Fish
Thursday - Pasta or Italian Night
Friday - Sandwiches and Soup
Saturday - Pizza or Eat Out, Order In
Sunday - Comfort Food Meal
Now, pick a side dish to serve with the recipes listed above. Side dishes should include potatoes or rice along with one or two veggies. A tossed salad with homemade ranch salad dressing is always nice too.
Weekly Meal Plan Printables
This post contains affiliate links. That means that if you make a purchase after clicking on a link I may earn a small commission at no extra cost to you. For more information, click here.
Save 25% off any plan with the code WOS25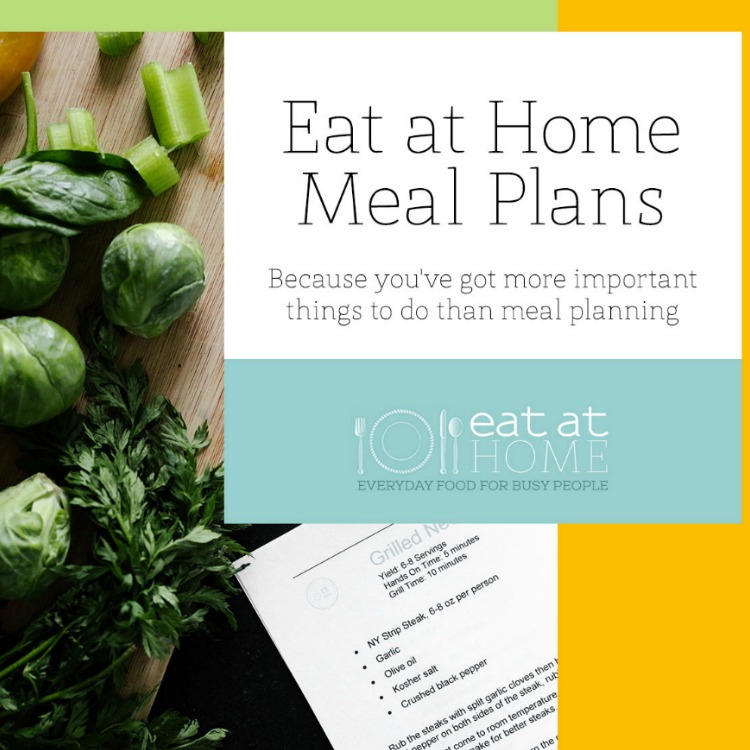 Menu Plans and Grocery Lists Made for YOU!More Information
More Information
More Information
More Information
More Information
More Information
More Information
More Information
More Information
More Information
Easy Recipes for Every Night
This recipe has been updated since it first appeared in 2020 with new photos, and information.I hope you enjoy the updates as much as I enjoyed working on them!