The holidays are a time for family, friends, and festive cheer. What better way to show your holiday spirit than by serving a few non-alcoholic cocktail recipes at your holiday party this year?
Included in this collection of 20 non-alcoholic drinks are Santa's Giggle Juice, Christmas Morning Punch and a refreshing Cranberry Mocktail; all sure to get your guests into the holiday spirit!
And since they're all non-alcoholic, everyone can enjoy them! So make your party a hit this year with these delicious Christmas non-alcoholic drinks!
Check out all the other fresh non-alcoholic drink recipes available on the site for you!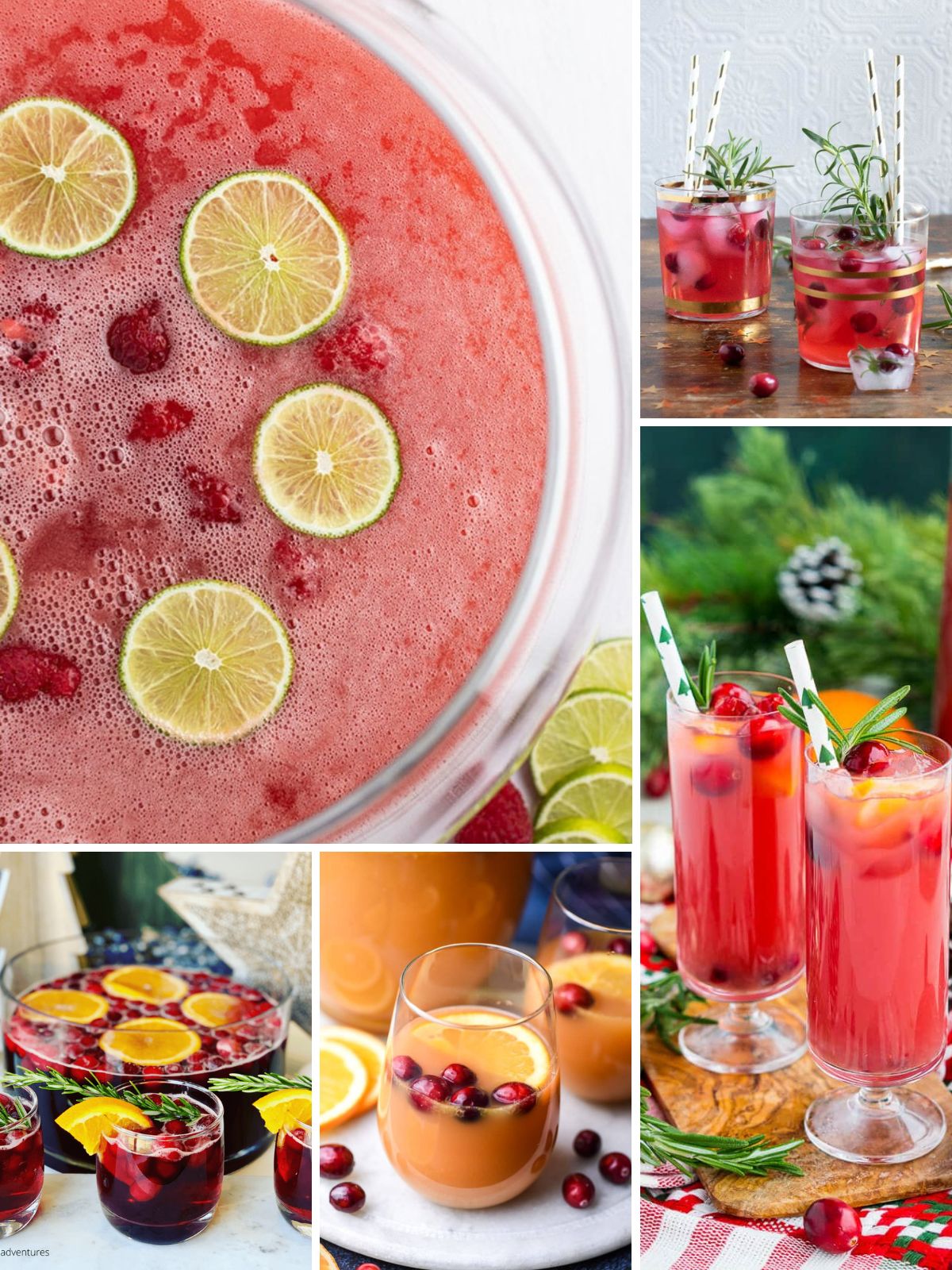 Are you looking for creative and festive non-alcoholic beverages to serve at your upcoming holiday party? Well, look no further, because this collection is the perfect way to add some holiday cheer to your party without worrying about any unwanted side effects.
You'll find something in this collection everyone will enjoy...young and old! Eggnog is always a classic, but not everyone loves the taste. Why not try my recipe for Brunch Punch Non-Alcoholic?
Or for something truly unique, try a warm spiced apple cider. Made with fresh apples, cinnamon sticks, and cloves, this wintery beverage is sure to get you in the holiday spirit.
And for the kids (or the kid at heart), nothing says Christmas like Grinch Punch. Whatever Non-Alcoholic Cocktail Recipe to serve alongside your Christmas Breakfast Recipes you choose to serve, make sure to enjoy the holidays with friends and family - cheers!
Table of Contents
Looking for more Infused Water Recipes? Try my 12 Fruit Infused Sparkling Water Recipes, Lemon Flavored Water or this delicious Infused Strawberry Lemonade
💭How to cut lemons and limes for drinks
If you're looking to add a little "citrus zing" to your next cocktail or mocktail, you'll need to know how to properly cut lemons and limes. Here's a step-by-step guide:
Start by washing the fruit in warm water. This will help to remove any lingering dirt or pesticides.
Next, use a sharp knife to cut off one end of the lemon or lime. You can then cut the fruit in half lengthwise or slice it into rounds.
Once you have your desired shape, it's time to start juicing! For the best results, use a citrus juicer or reamer. If you don't have one of these tools, you can also use a fork to squeeze the juice directly into your drink.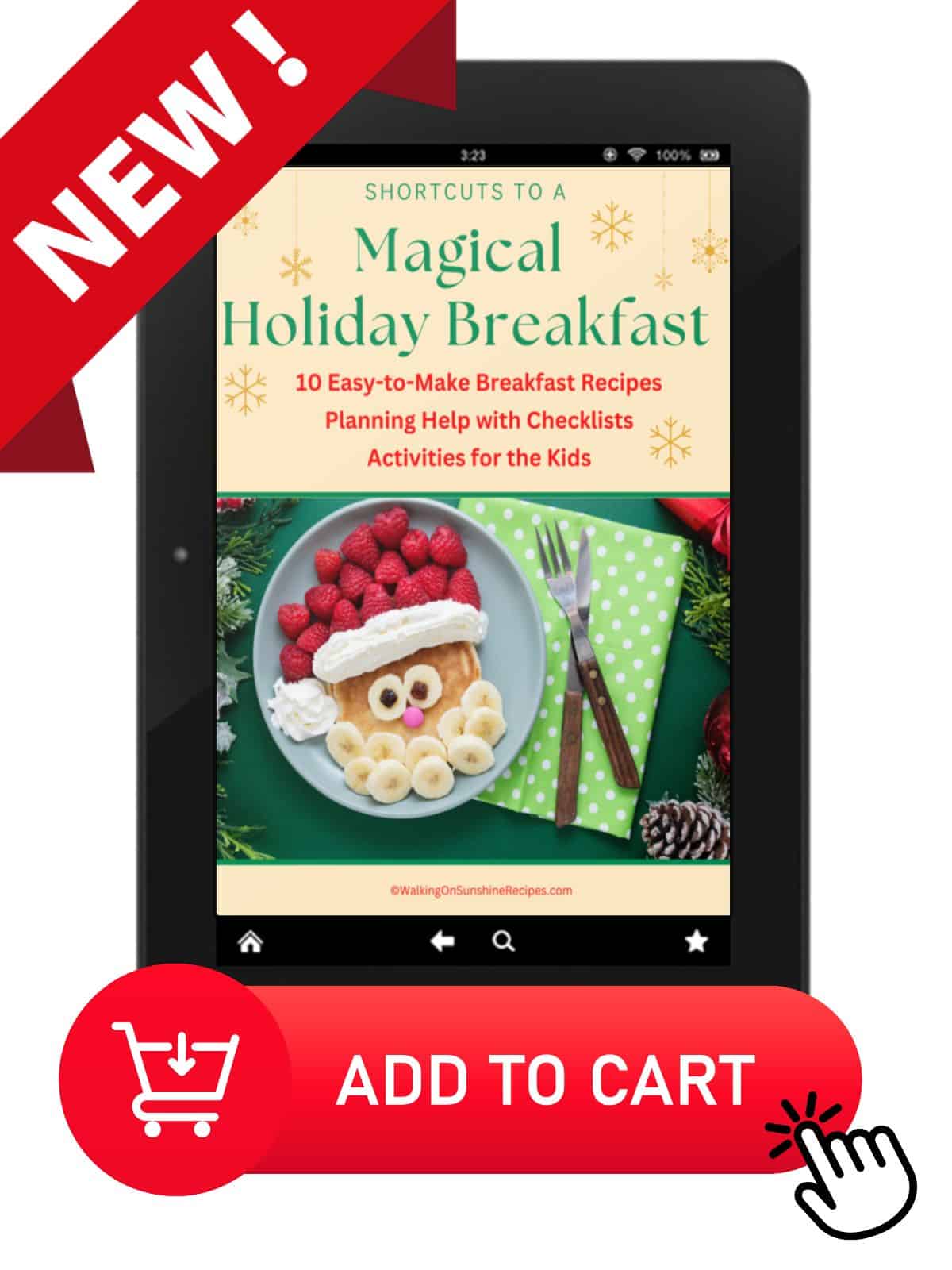 💭How to make a non-alcoholic spritzer
A spritzer is a refreshing and versatile drink that can be enjoyed by non-drinkers and designated drivers alike. To make a non-alcoholic spritzer, simply combine equal parts club soda or sparkling water with fruit juice or syrup.
For a festive touch, add a dashes of flavored syrup. Or, try muddling fresh fruit in the bottom of your glass. The possibilities are endless!
💭Top Serving Tip
One of the easiest ways to add a bit of festive flair to your Non-Alcoholic Cocktail Recipes is to freeze fruit in ice cube trays. This simple technique can be used with a variety of fruits, from cranberries and cherries to slices of lemon, lime or fresh mint.
Simply wash the fruit, cut it into small pieces, and place it in the ice cube tray.
Fill the tray with water, and then place it in the freezer.
Once the cubes are frozen, they can be added to any drink for a bit of extra flavor and color.
For an extra-special touch, try using shaped ice cube trays to create fun holiday-themed shapes.
You can also do this using a Jell-O mold or a plastic container filled with water, cranberries, lemons, limes and then place in the freezer until frozen.
Place the frozen fruit mold in with a holiday punch recipe before company arrives for your party. The ice mold will keep the punch cold and give an attractive look to the beverage.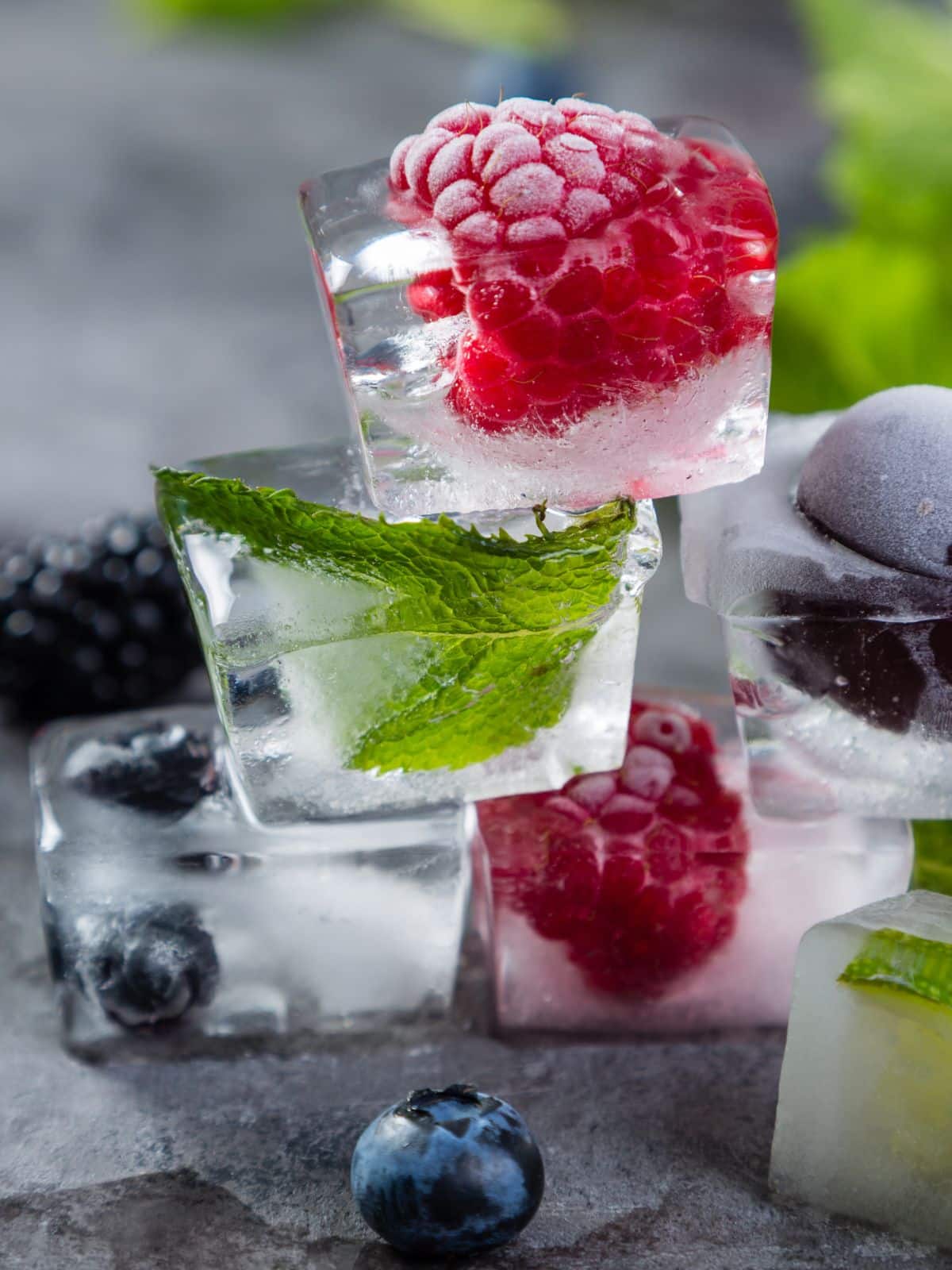 🍽Helpful Kitchen Tools
This post contains affiliate links. That means that if you make a purchase after clicking on a link I may earn a small commission at no extra cost to you. For more information, click here.
More Information
More Information
More Information
More Information
More Information
⭐Before You Begin! If you make this recipe, please leave a review and star rating. This helps my business thrive and continue providing FREE recipes.
📋Featured Recipe Collection
Non-Alcoholic Cocktail Recipes
These 20 non-alcoholic drinks are sure to get your guests into the holiday spirit: Santa's Giggle Juice and Christmas Morning Punch included!