Whether you're serving your entire family or just the two of you, Christmas morning deserves something special, like a Christmas Tree Cream Cheese Danish or a Candy Cane Danish. Let's start the holiday off right with some of our favorite Christmas Breakfast Recipes.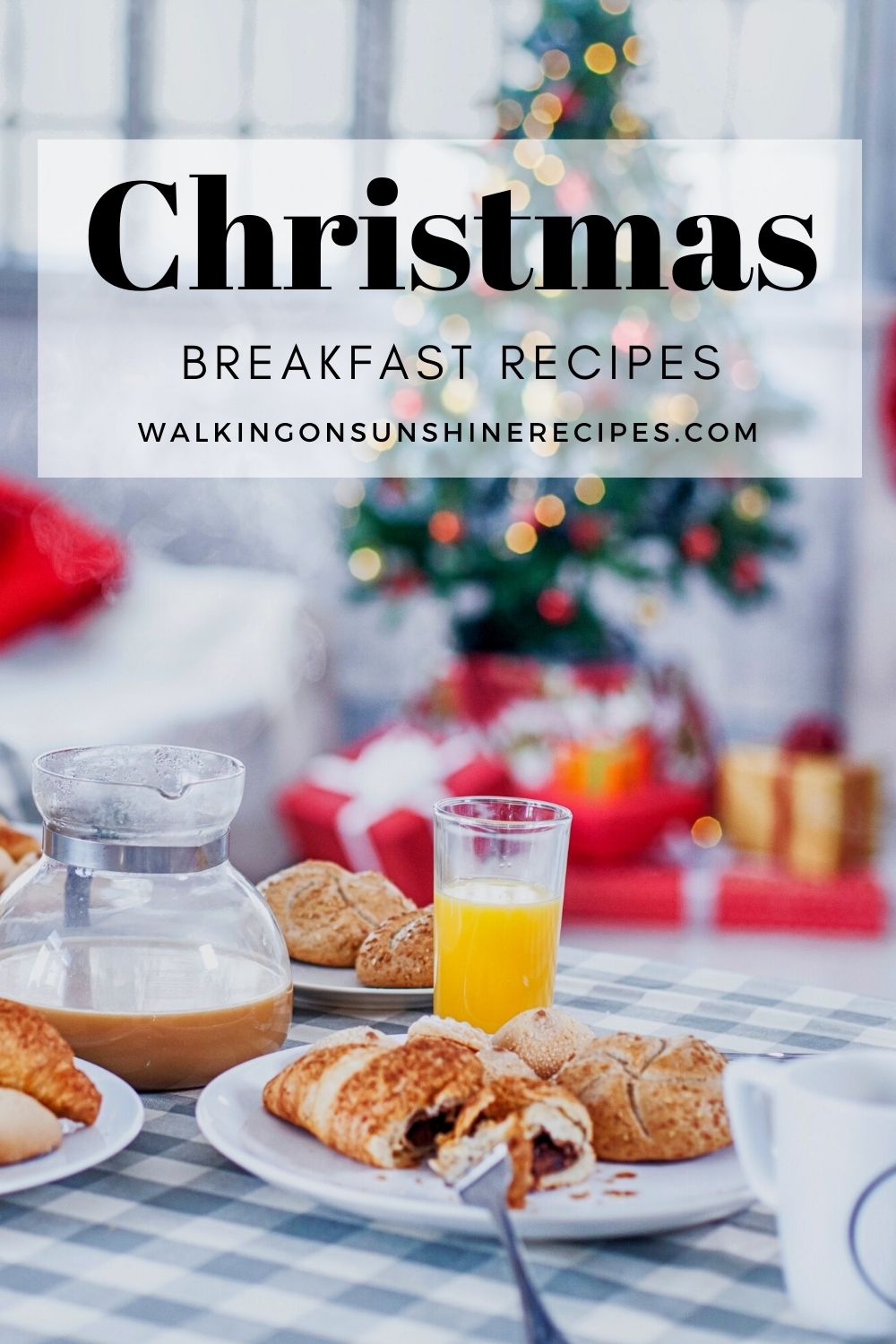 Included in this Christmas Breakfast Recipes list are a make-ahead waffles, cinnamon roll casserole, French toast casserole and overnight cinnamon rolls. Let's create memories this holiday season by preparing something delicious for your family.
Semi-Homemade Breakfast Recipes
Christmas Tree Cream Cheese Danish - one of my favorite recipes for the holidays because it makes such a beautiful presentation. This recipe uses crescent rolls shaped in a fun Christmas tree and then topped with a sweetened cream cheese and cherry pie filling.
Candy Cane Cream Cheese Danish - the secret to making this recipe come out perfectly in the shape of a candy cane is to use a template out of parchment paper to help you form the crescent rolls into the perfect candy cane shape.
Cherry Pie Bubble Up Recipe - this can almost be a dessert it's so good. The cherry pie color adds to the festivities of Christmas!
Christmas Tree Puff Pastry - more of a savory recipe, this pesto-filled puff pastry in the shape of a Christmas tree would look great on the buffet table as well.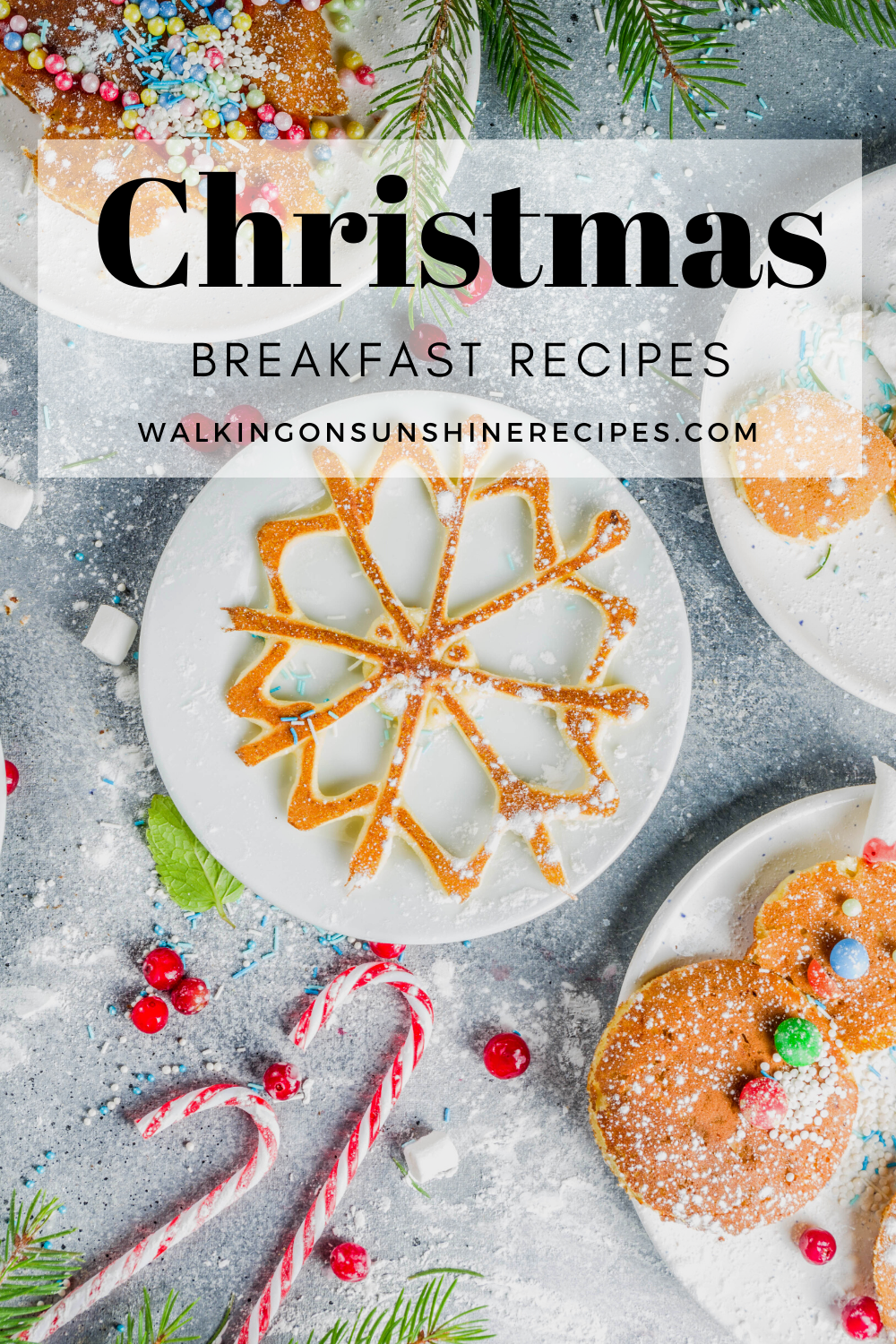 Cinnamon Roll Recipes
Cinnamon Roll Breakfast Casserole - this casserole combines cinnamon rolls and eggs for a filling breakfast. Add a side of bacon or sausage and you have a great meal for Christmas morning.
Easy Cinnamon Rolls made with Frozen Bread Dough - if baking with a yeast dough is scary, try this recipe that starts out with frozen bread dough.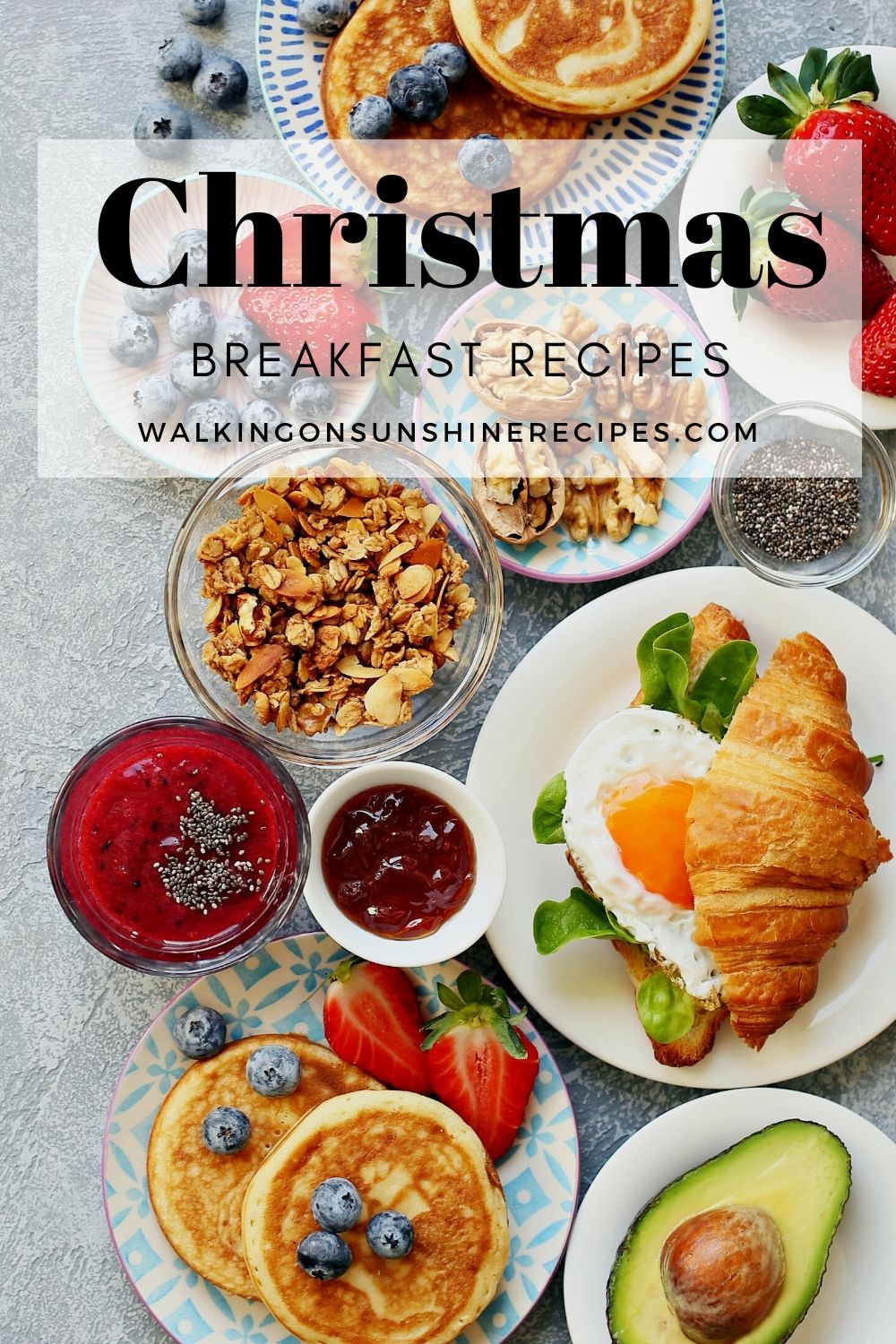 Overnight Breakfast Recipes
Overnight Cinnamon Rolls – these rolls rise in the refrigerator overnight and bake in the morning. Perfect for when busy holiday mornings.
If you want to double the recipe so you can give the cinnamon rolls as a gift to family and friends when they leave your home, check out the Freezer Friendly Recipe with FREE printables available for you!
Bread Machine Overnight Cinnamon Rolls – easy recipe with dough that starts off in the bread machine! Don't let your fear of baking with yeast keep you from enjoying homemade cinnamon rolls for Christmas morning!
Overnight Waffles with Pecan Topping - don't let the yeast in this recipe scare you! These are literally the best waffles you have ever tasted!
Texas Toast French Toast Casserole - made with thick sliced Texas Toast Sandwich Bread this is another great prep-ahead breakfast casserole recipe.
Overnight French Toast Casserole - very similar to traditional French toast only this is a casserole. The beauty of this recipe is you prep it the night before...which is perfect for Christmas! The next morning you wake up and put the casserole in the oven while you open gifts.