Free Printable Halloween Gift Tags are featured today just for you! These gift tags are perfect for you to use for all the delicious homemade treats like my Halloween Cookies Recipe you'll be making in just a few weeks. They're even great to use for candy bags that you put together for classroom parties.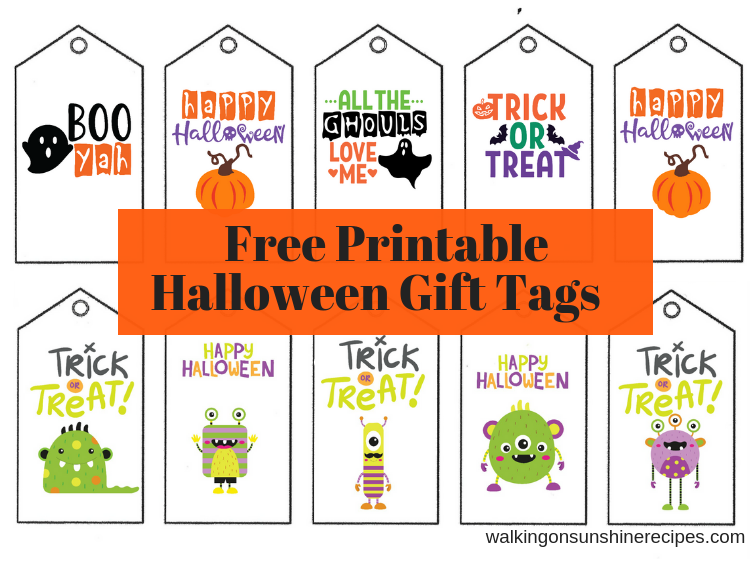 Printable Halloween Gift Tags
These Printable Halloween Gift Tags were so much fun to make! I know you're going to enjoy using them as well for school parties. They would be cute on homemade cookies or candies that you make to hand out to neighborhood children and friends.
If you're looking for a few ideas on what to serve on Halloween, check out my Spooky Recipes for Halloween Night. Another fun treat to make for the kids are Ghost Graham Crackers. Perfect for a snack after a fun night getting candy.
I know there are schools are not allowing kids to bring in homemade treats, which I do understand. So make sure you check with your child's school policy. You can also use these Printable Halloween Gift Tags to turn store-bought treats into something fun for the kids!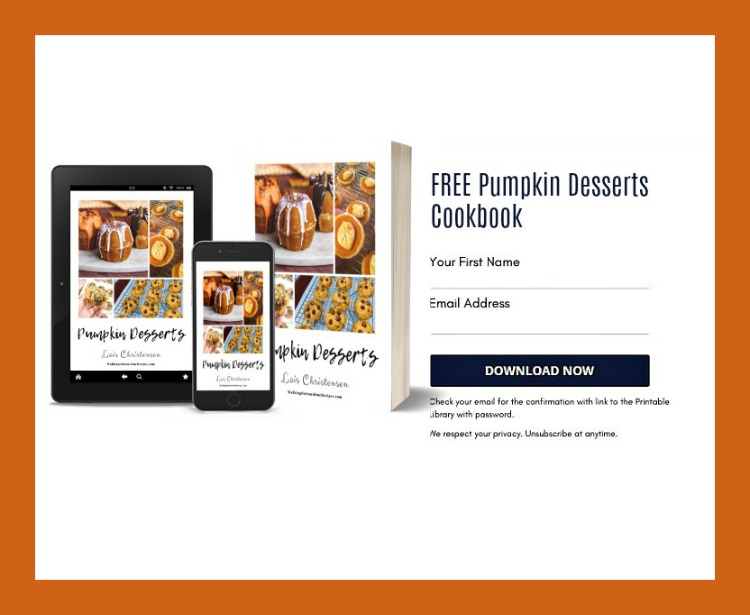 If you have any baking to do for fundraisers or bake sales, these are just what you need to set your baked goods apart from the other moms!
There are two different sets for you to print out. Yes, these are available for everyone. You don't have to sign up for anything, just click on the boxes at the bottom of the post to print!
Traditional Halloween Gift Tags
Halloween gift tags that are more traditional, yet fun!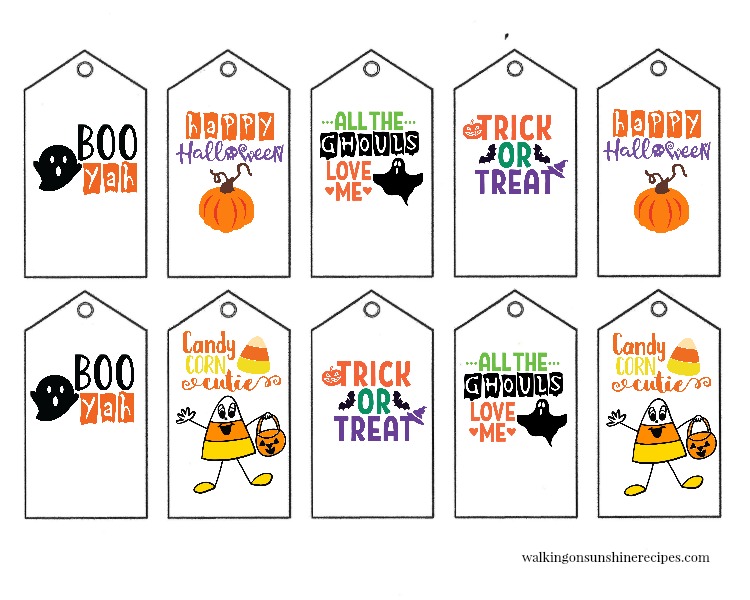 Cute Monster Halloween Gift Tags
Oh my word, these are too cute. And I love that the colors are not the traditional orange and black usually associated with Halloween.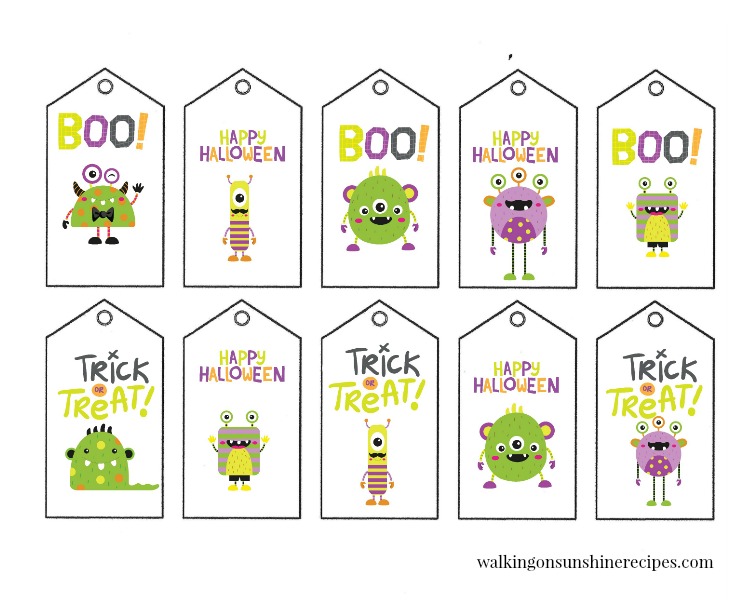 How to Print the Gift Tags
Once you click the button below, you will be taken to box.com and can download the printable.
Once the printable is downloaded, you'll be able to print it out using whichever print program you have for your computer.
I would print these gift tags out on card stock or a heavy stock print paper.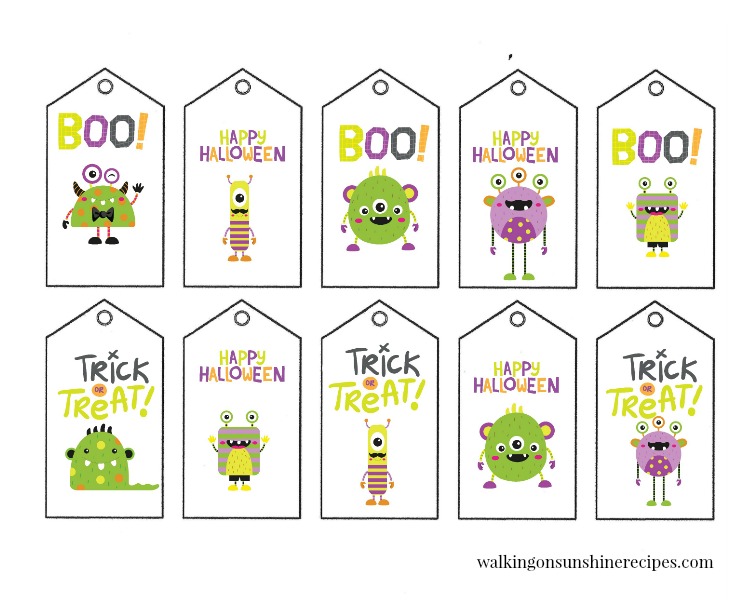 Halloween Gift Tags Set 1Click HERE to Print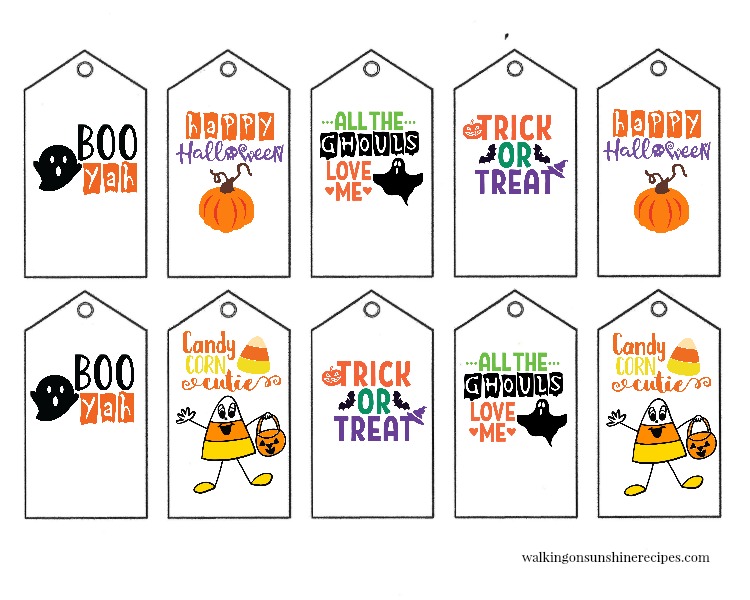 Halloween Gift Tags Set 2Click HERE to Print
Halloween Treats to Use for Gift Tags
So...what should you use these Halloween Gift Tags for? 
If you want to bake, here are a few recipes from the blog that you can make that would be great to wrap up as gifts to give out for the neighborhood kids,  classroom parties or bake sales.
MORE Free Printables Available
If you'd like more FREE printables, subscribe to my newsletter and you'll have access to my Printables Library.