Easy to make Spooky recipes for Halloween night that kids of all ages are going to enjoy. Don't worry, these Halloween Themed Recipes are not that spooky. Let me show you how to have a fun Halloween meal at home before the trick-or-treating begins!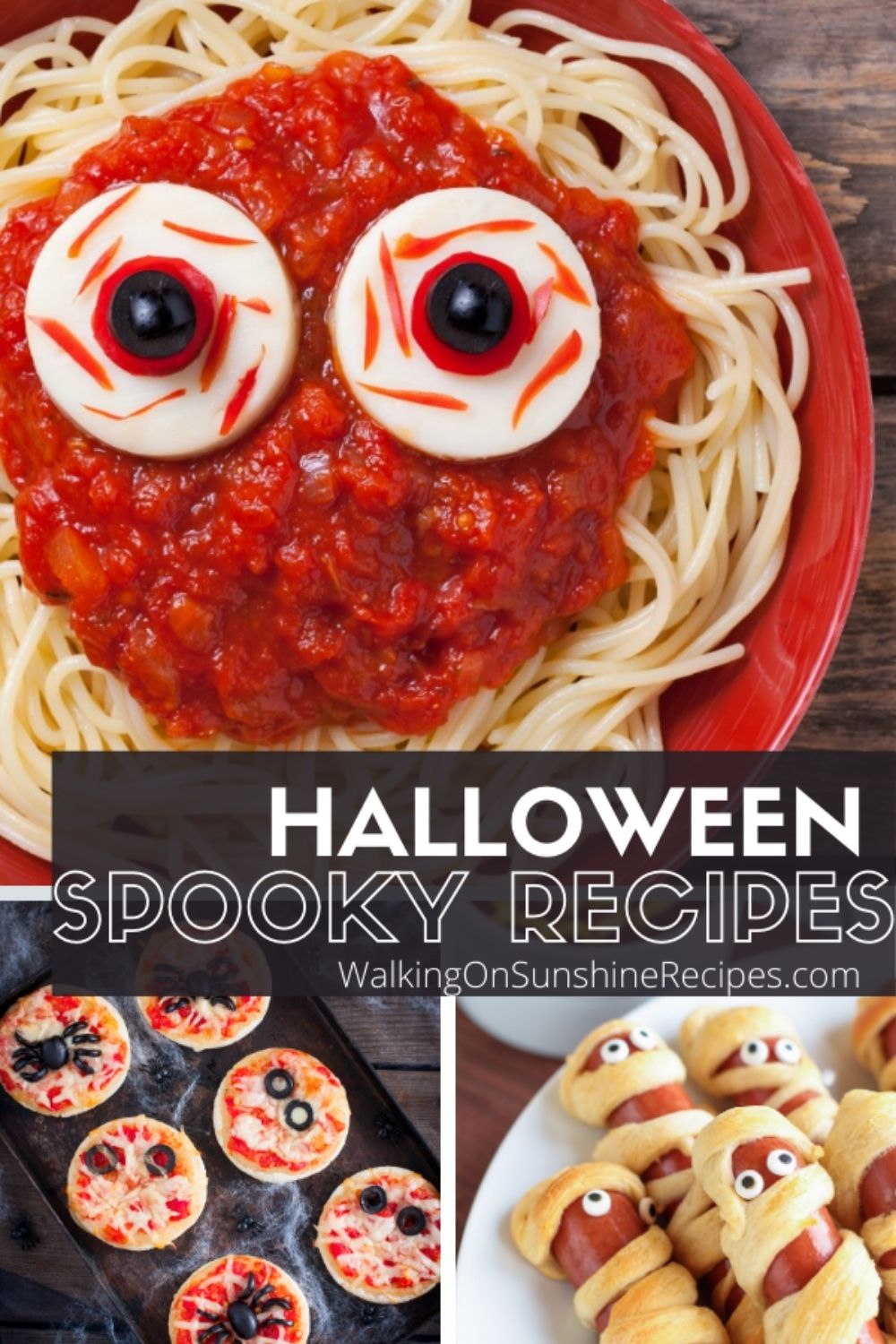 These are four fun spooky recipes for Halloween night that are perfect to serve for dinner. Check out my recipe for Nutter Butter Mummy Ghosts that the kids will love helping you create for dessert.
It might be hard to get the kids to sit still with all the excitement happening, but I'm sure if you serve them a few of these recipes, they'll be willing to eat dinner before heading out for the candy.
This post contains affiliate links. That means that if you make a purchase after clicking on a link I may earn a small commission at no extra cost to you. For more information, click here.
Ghost Bananas
This is a fun recipe that kids will love helping you make.
Peel bananas and then slice them in half so when you stand them up they tilt.
Using melted chocolate in a plastic bag or melted chocolate drizzle tool, draw on the eyes and ghost mouth.
If you don't want to use melted chocolate, you can use raisins or even mini chocolate chips.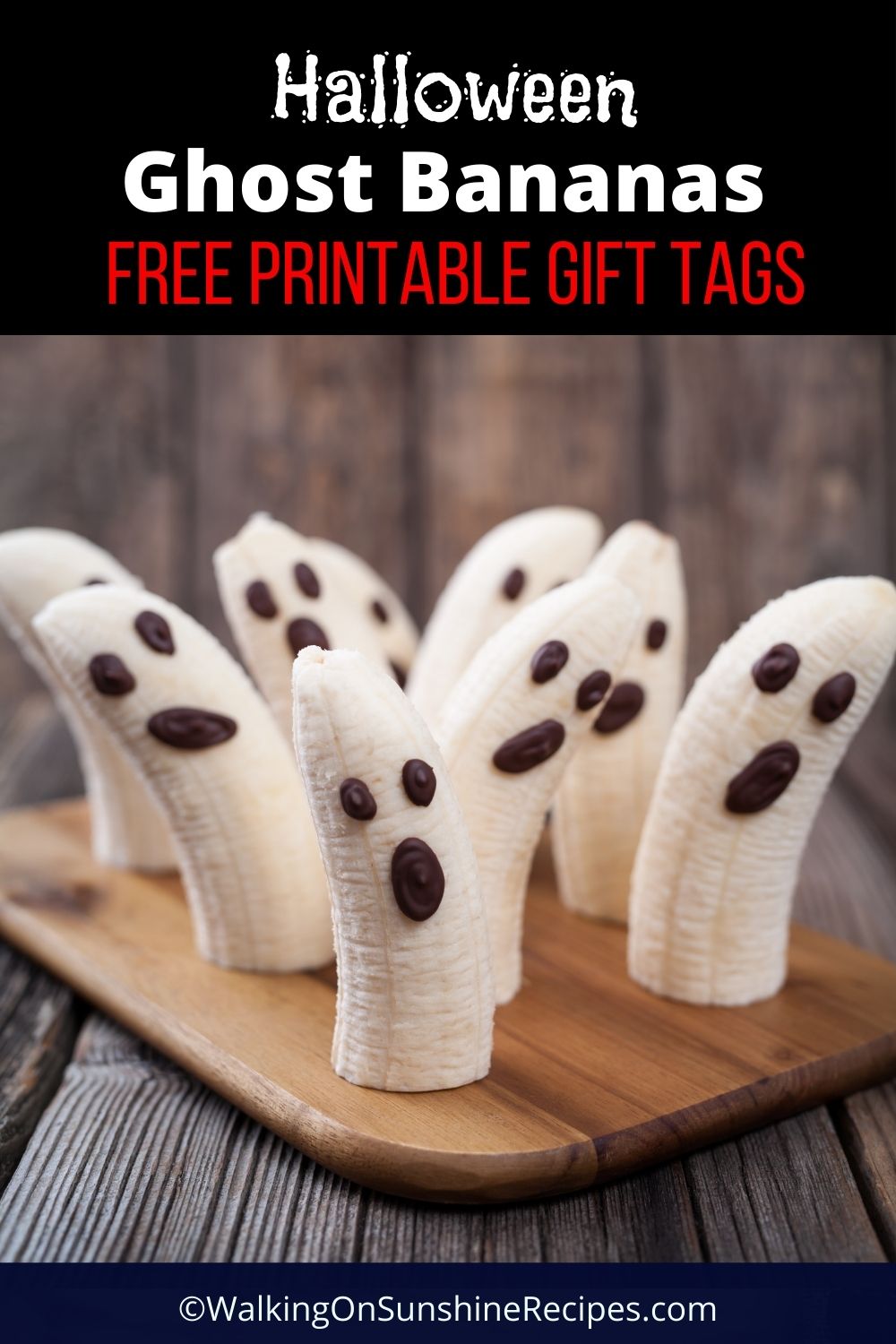 Peanut Butter Celery Sticks
I don't have a photo for this one, but you can easily change up kid's favorite "Ants on a Log" recipe by using monster eyes!
Cut celery sticks in half and spread peanut butter on the inside cavity.
Add candy monster eyes on top of the peanut butter.
More Information
Spider Web Pizza
This recipe is an easy adaptation of how to decorate the top of your favorite pizza. You can use store-bought pizza dough or try my easy homemade pizza dough recipe.
I always have homemade tomato sauce either in the refrigerator or in my freezer, but your favorite store-brand is great as well.
Make your pizza as usual with your favorite toppings but make sure and add more sauce on the top of your toppings to create a red "background."
Take mozzarella string cheese and pull each piece into a thin strip.
Place them on top of the pizza in the shape of a spider web. Bake pizza for 8-10 minutes until the cheese melts.
Take 3 large pitted black olives.
Cut off one end of 2 of the olives.
You will use these for the spider heads. Cut the remaining olive lengthwise.
Use one half for the body and cut the remaining pieces into strips for legs.
Assemble the spider on the pizza.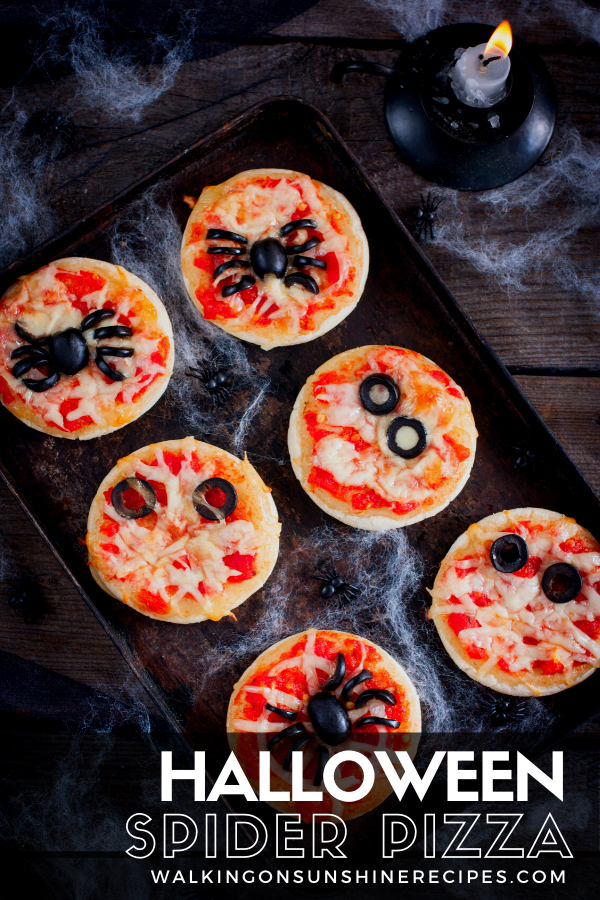 Eyeball Pasta
Spaghetti and meatballs is another one of my spooky recipes for Halloween night. Make the Garlic Monkey Bread to serve alongside this recipe.
Make your spaghetti and meatballs as you normally would.
Before you place the meatballs on top of your plated spaghetti with sauce, take each meatball and top with a small round of mozzarella cheese which you then top with a piece of sliced black olive.
Now you have eyeball meatballs. You can stick these meatballs back in the oven for a minute or two to melt the cheese just a bit.
Place on top of your plated spaghetti and enjoy this spooky meal!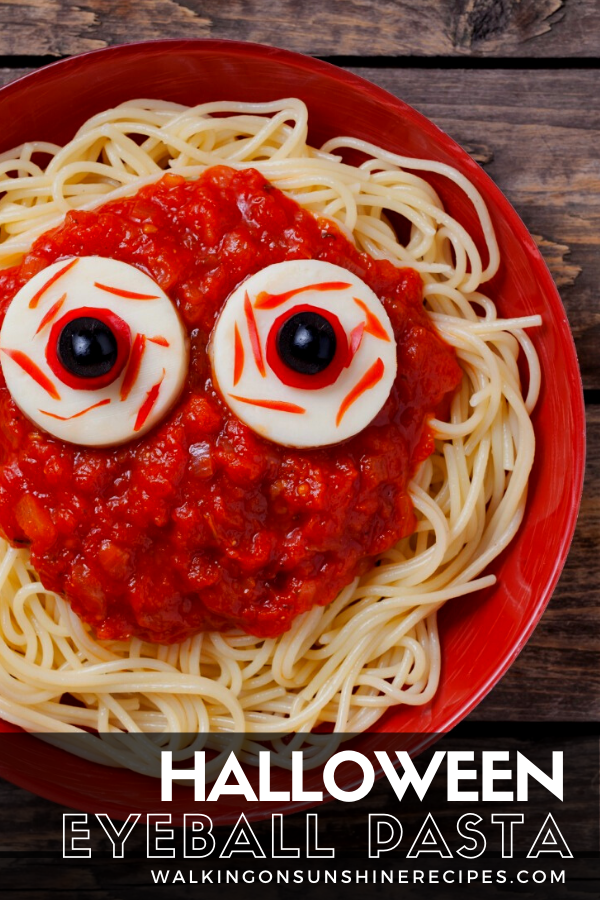 Mummy Hot Dogs
These are fun to make and kids love them. Make up a few of my pizza dipping sauces for the kids to dip these hot dogs in to make them even more yummy!
Take a can crescent rolls, spread them out and press all the perforations together.
Slice each sheet or rectangle into lengthwise pieces.
Take cheese slices (any variety) and slice several into lengthwise pieces.
Wrap several strips of cheese around each hot dog.
Then wrap slices of crescent roll over each to resemble mummy bandages.
Place each mummy dog on large cookie sheet lined with parchment paper and spray dough lightly with cooking spray.
Bake approximately 15 minutes or until dough is light golden brown and the dogs are hot.
You can draw a "face" on each mummy dog with mustard for added fun.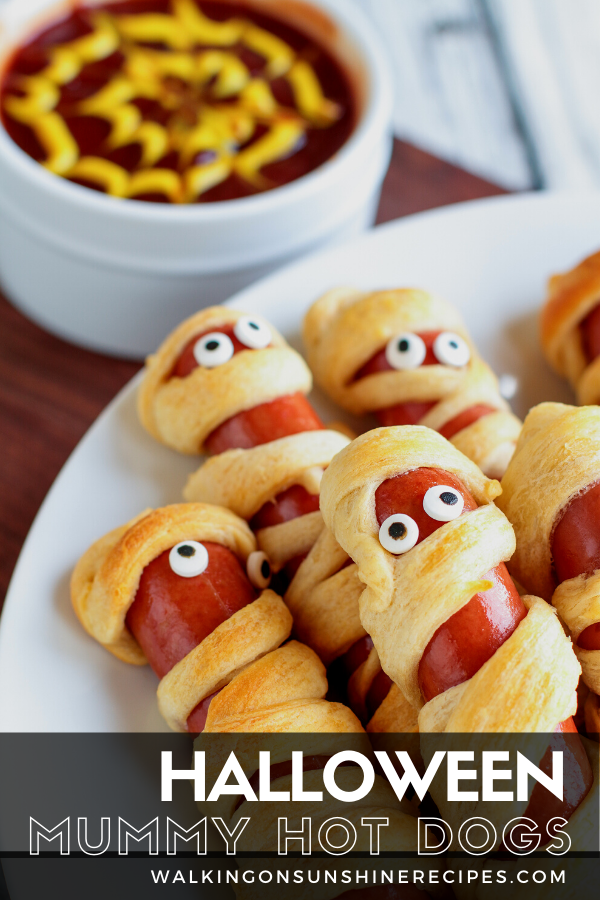 More Information
More Information
More Information
More Information
More Information
Mummy Quesadillas
These are another fun meal the whole family is going to love. You can serve these as an after school snack before heading out for trick-or-treating.
Or you can even serve these Mummy Quesadillas along with a bowl of Homemade Chicken Soup.