Recipes with Shredded Chicken are featured this week for our Weekly Meal Plan. I love how easy it is to get dinner on the table when we have it planned out ahead of time. No more standing in front of the freezer or refrigerator wondering what to cook for dinner!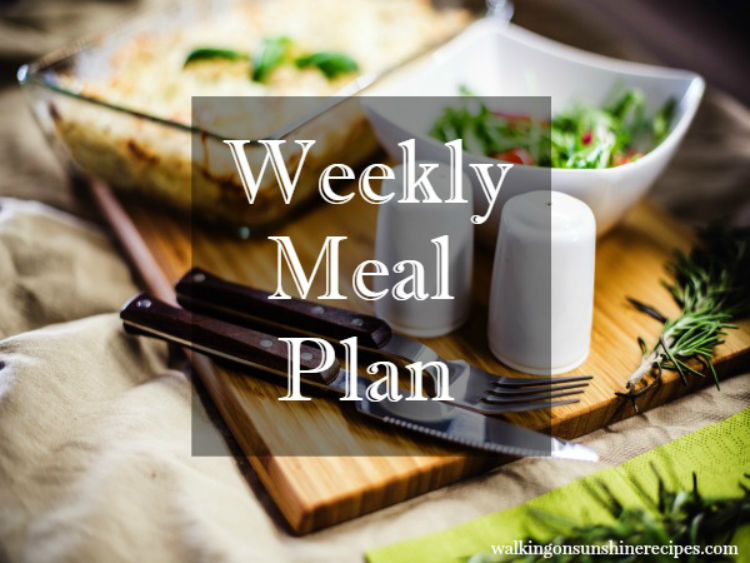 Shredded Chicken Recipes
Sometimes getting dinner on the table can be a challenge. One thing that I love to do is have plenty of recipes that I can use for a rotisserie chicken. There are so many delicious and quick recipes that call for shredded chicken. This week I'm featuring FIVE that will be great for dinner for your family.
What's on the menu tonight in your house? This is a question I ask every night on my Walking on Sunshine Facebook page. Sometimes the easiest meals to put together require just a little planning. For this week's Menu Plan Monday we are focusing on creating delicious recipes for your family that start with shredded chicken.
If your family is like mine, they don't like having the same recipe over and over again. I think you're going to enjoy trying these new recipes this week.
FREE WEEKLY MEAL PLAN PRINTABLES
Once you sign up to join my newsletter, you'll have access to my printable's library where you can download the meal plan, grocery list, freezer list and pantry list printables available. Click HERE to sign up…it's easy!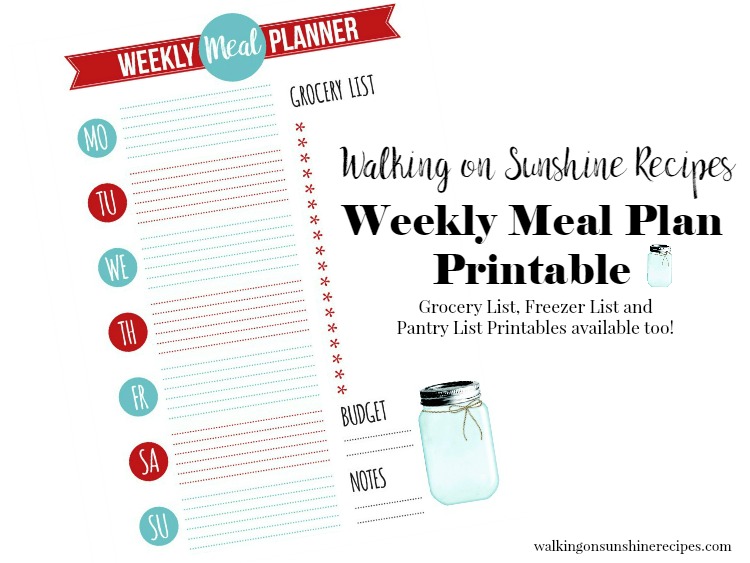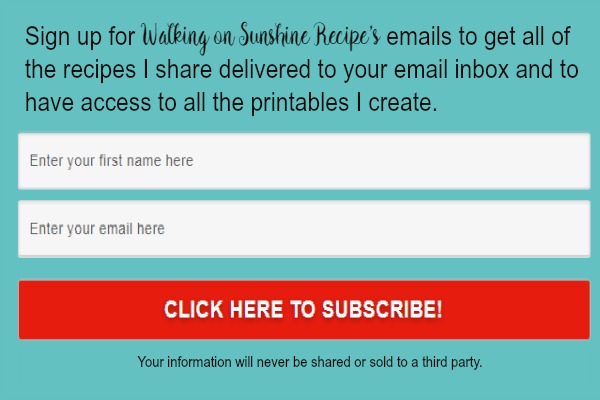 I'm so happy we have our menu plan to help every week to make sure we have good meals on the table every night for our families.
If you're struggling with getting meals together and on the table every night, I suggest you start planning out your meals. Get the kids involved with the planning also! Have them pick a meal one night a week. And make sure they know they need to pick a healthy meal that includes vegetables. Make it fun for them. Let's check out this week's featured recipes for Shredded Chicken.
Shredded Chicken Recipes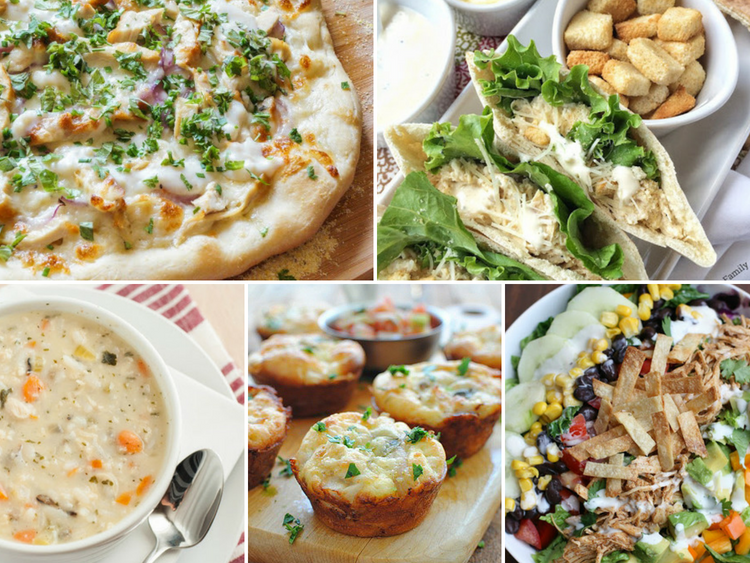 Creamy Chicken and Rice Soup from Macaroni and Cheese. My family loves soup. We enjoy soup for dinner all year long; yes, even in the summer. Just add rolls or crusty bread to go along with this soup and dinner is served!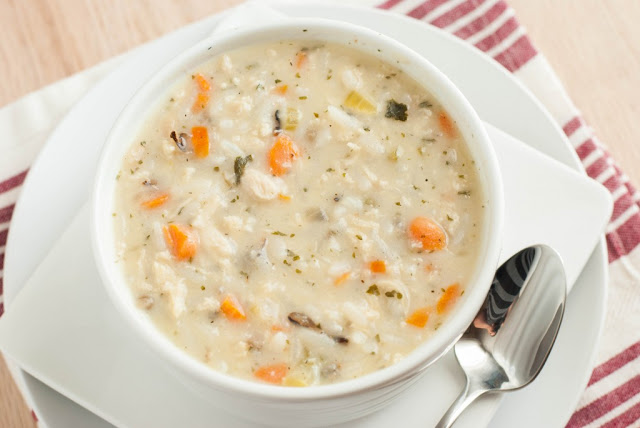 Shredded Chicken Taco Salad from I Heart Naptime. Shredded chicken taco salad, is perfect for picky kids but really the whole family will love this easy recipe for dinner tonight. Make it fun for the kids and set up a taco bar on the countertop with the different toppings.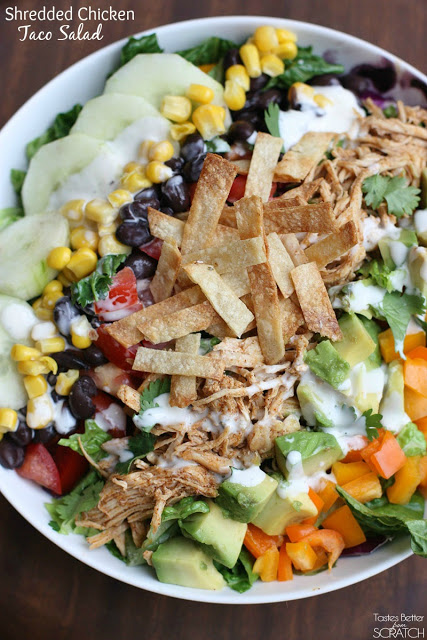 Chicken Caesar Pitas from Together as Family. Creamy, shredded Caesar chicken inside warm pita bread. Topped with Parmesan cheese, Caesar salad dressing, romaine lettuce, and crunchy croutons!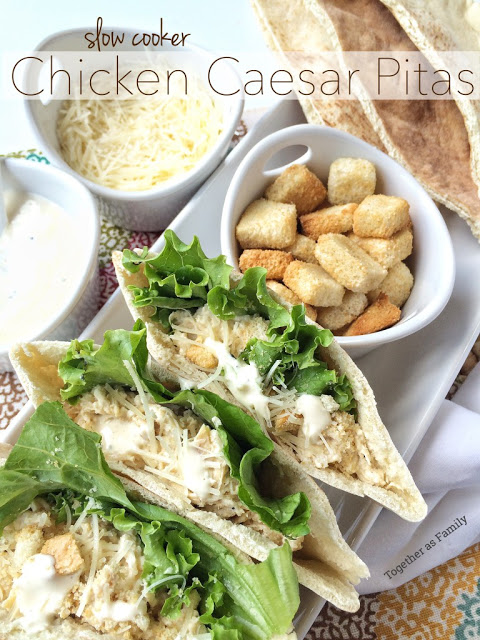 Mini Tex Mex Chicken and Cheese Pies from Tablespoon. Add a side salad with these yummy pies and you have dinner. Or keep them on hand and you have a healthy snack for your kids when they come home from school.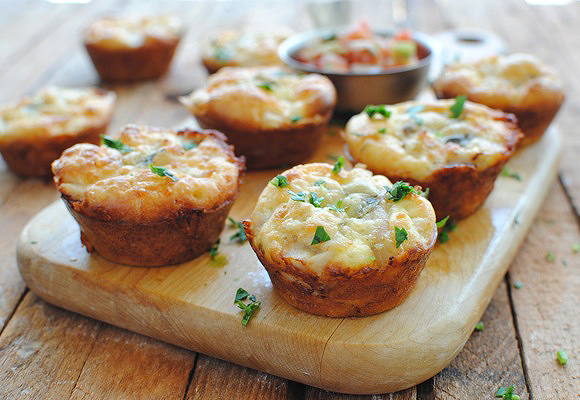 White Pizza with Chicken and Fresh Herbs from Tara's Multicultural Table. The pizza base is a white Parmesan sauce with roasted garlic, topped with shredded chicken, red onions, and mozzarella. After baking, the pizza is sprinkled with fresh oregano, chives, and parsley.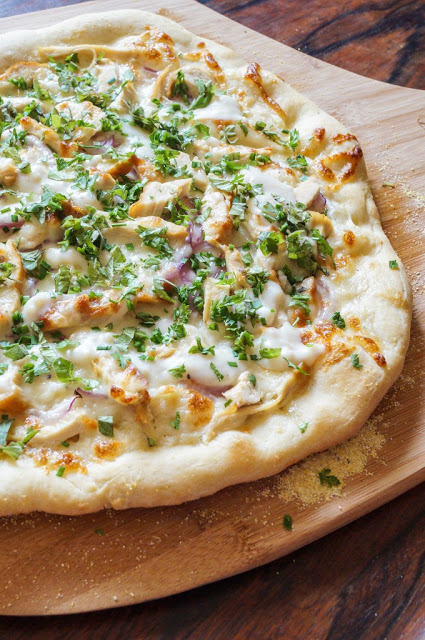 Here's an extra recipe for you this week: How to Cook Chicken in the Crock Pot for Shredded Chicken Recipes. Just in case you don't feel like purchasing a rotisserie chicken, you can cook one at home. I do this all time. Get the recipe HERE.