Thin Chicken Cutlet Recipes - if you need to get dinner on the table fast, try one of these Chicken Cutlet Recipes. Most of these recipes are ready in 30 minutes or less and the whole family loves them. Let me share with you a few of our family's favorite chicken dinner recipes.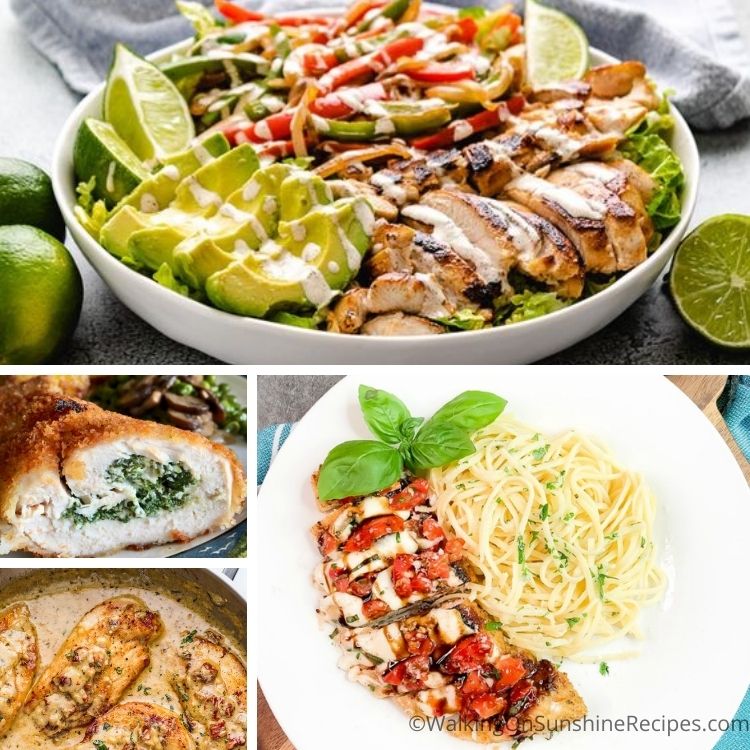 We've all been there...everyone is cranky because they're hungry and you need something healthy, delicious and fast. Thin chicken cutlet recipes are a busy mom's salvation in helping get dinner on the table fast.
Chicken cutlets are thin so they cook fast. Most recipes are ready in under 20, 30 minutes. These recipes that help me get dinner on the table on busy, crazy nights. Which is why they're usually included in my Weekly Meal Plan every week.
My family's favorite recipe is for Breaded Italian Chicken Cutlets. You can use leftovers for sandwiches the next day or even make Chicken Parmesan for dinner another night of the week.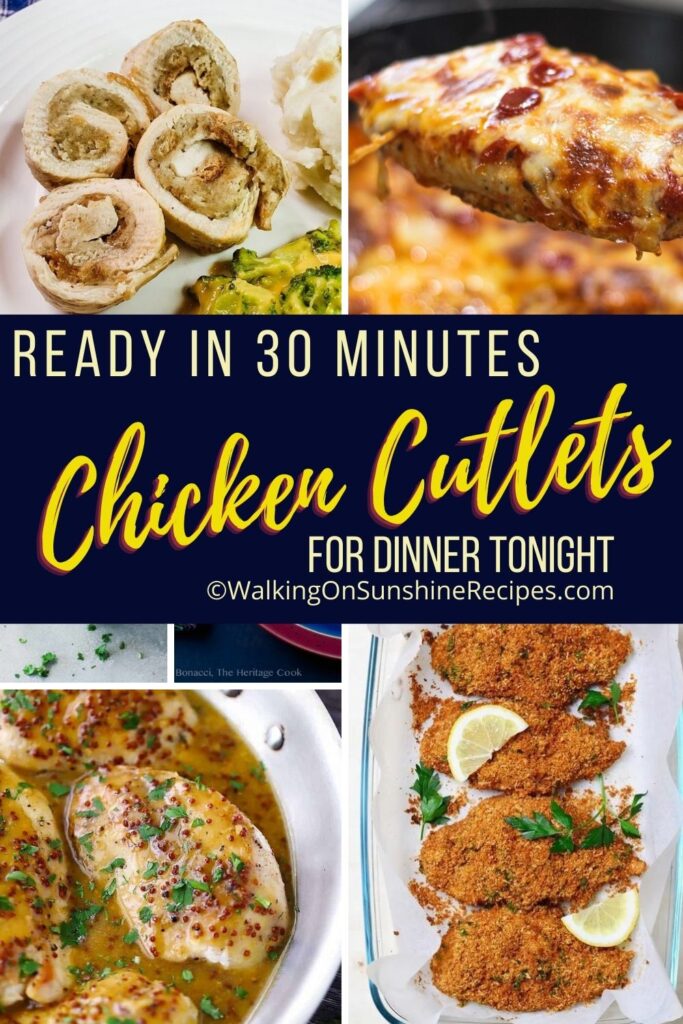 Helpful Kitchen Tools
Affiliate Disclosure: This post may contain affiliate links. As an Amazon Associate I earn from qualifying purchases. For more information, click here.
Here are a few of my favorite kitchen tools to help me prepare these Family Favorite Chicken recipes:
4 Pieces Breading Trays SetMore Information
Stainless-Steel Breading TraysMore Information
The Pioneer Woman Baking DishMore Information
Digital Instant Read Meat Thermometer KitchenMore Information
Meat Tenderizer, Heavy Duty Hammer MalletMore Information
How to make Thin Chicken Cutlets
Chicken cutlets are nothing more than boneless, skinless chicken breasts that have been sliced thin. Most often the cutlets are then pounded even thinner before cooking.
Chicken cutlets can be purchased in your grocery store, but they are pricier than boneless skinless chicken breasts. They're also very easy to prepare in your own kitchen.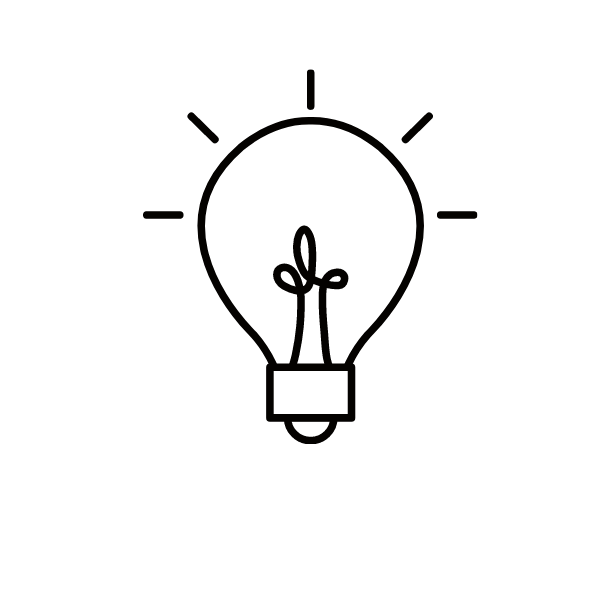 Cooking Tip: You can find directions with step-by-step photos on how to get the perfect chicken cutlet for any of these recipes by checking out my Chicken Cutlet Mayonnaise Recipe.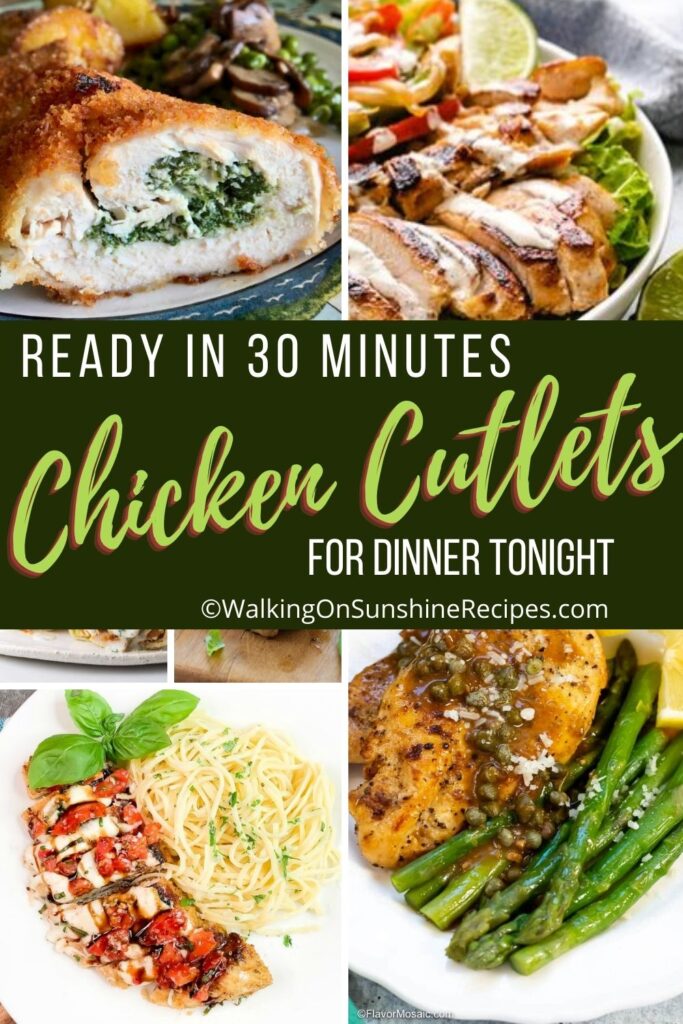 Thin Chicken Cutlet Recipes